Fast charging is everywhere, from your smartphones to laptops. With every passing day, chargers are evolving to become faster, more compact, and capable of charging multiple devices simultaneously. One of the leading devices in this area is the OnePlus SUPERVOOC 100W charger.
Powering this new breed of superchargers is Gallium Nitride (GaN) technology – which are fast replacing traditional silicon based charging tech in chargers and reshaping how we power our devices.
Let's explore the OnePlus 100W charger and discover why GaN charging is the future when it comes to charging our devices.
OnePlus SuperVooc 100W charger
OnePlus remains one of the few companies that still packages their flagship smartphones with a fast charger right out of the box.
They haven't stopped there. Their latest offering, the OnePlus SUPERVOOC 100W charger, takes this one step further with impressive charging speeds – How much we are talking about? charging the OnePlus 11 5G's 5,000 mAh battery from 1% to 50% takes just 10 minutes.
Now, this is some serious fast charging.
Quick Specifications of OnePlus SuperVooc 100W charger
Ports: USB-A and USB-C, both supporting up to 100W SuperVOOC protocol
Cable: 100W red rubber cable, 1m (3'3.37") in length
Design: Modern look with shallow striped grooves
Dimensions: 62.5 x 61 x 31mm (2.46 x 2.4 x 1.22 inches)
Weight: 178.5g (6.3 oz)
Input Voltage: 100-240V~50/60Hz 2.5A
Output Power: Single output up to 100W, dual output 50W + 50W
Protocols Supported: QC3.0, VOOC, PD3.0, PPS, Apple 2.4A, DCP, SVOOC
The charger is equipped with both USB-A and USB-C ports. This 100W charger is based on OnePlus's SuperVOOC protocol, promising rapid charging capabilities.
But there's more to it than sheer speed.
With an array of supported charging protocols and a dual output design an charge multiple different devices like smartphones and even Laptops etc. All this in a a modern, sleek and compact aesthetic.
What are the factors that are making OnePlus such a formidable thing among the chargers. Its majorly two main things:
the SuperVOOC charging protocol and
GaN (Gallium Nitride) technology.
The SuperVOOC protocol –
SuperVOOC, standing for Super Voltage Open Loop Multi-step Constant-Current Charging, is OnePlus's proprietary fast-charging technology.
It operates by increasing the current instead of the voltage, allowing for a more stable and rapid charging process.
One of the key features of SuperVOOC is its multi-step charging algorithm. It intelligently adjusts the current at different stages of the charging cycle, ensuring that the device charges quickly when the battery level is low and then gradually reduces the current as the battery fills up.
Additionally, SuperVOOC technology incorporates advanced temperature management. It employs real-time monitoring to keep the charging temperature in check, reducing the risk of overheating.
This is crucial for preserving both the charger's and the device's longevity.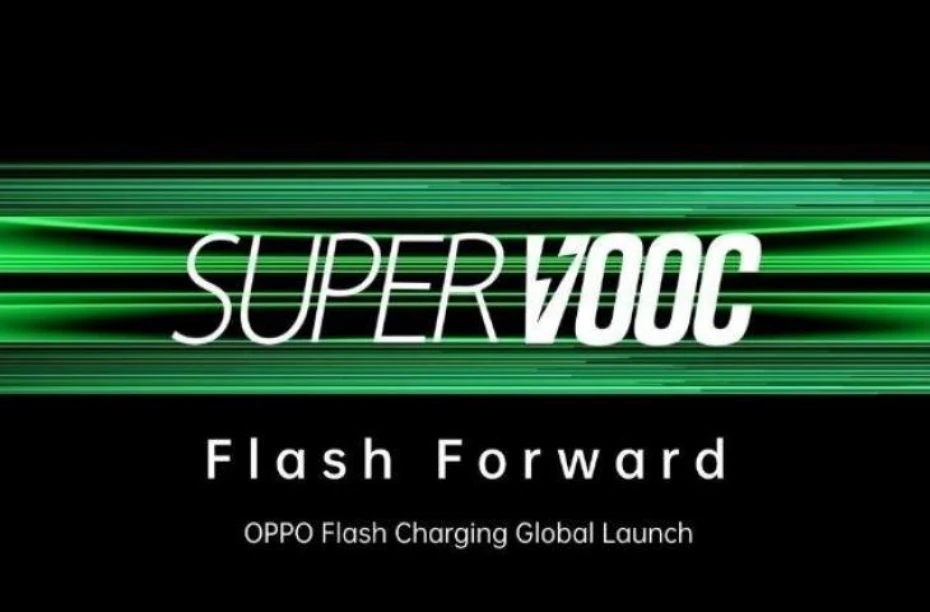 At its core, SuperVOOC is engineered to maximize the charging capabilities of devices without compromising safety. As we already know Fast charging if not implemented properly can be bad for long term battery health as we mentioned in our Battery myths post.
Building on the foundation laid by the SuperVOOC protocol, the OnePlus SuperVOOC 100W charger takes a next step forward with the integration of GaN (Gallium Nitride) technology.
Use of GaN tech makes it easy for OnePlus to make their charger size overall smaller and more efficient. This is because GaN tech is better than traditionally used silicon based chip in chargers in many ways.
Emerging GaN (Gallium Nitride) Technology in Chargers and mobile electronics
The electronic world is experiencing a significant transition in the world of chargers, shifting from traditional silicon-based technologies to more advanced and efficient GaN.
To give you an idea about GaN technology. GaN stands for Gallium Nitride.
Generally, Silicon is the preferred material for making transistors which are used in chargers. But GaN has certain properties like – more power handling capacity and better efficiency. This makes GaN technology more suitable than silicon based technology for chargers.
What Makes GaN Tech special?
We already know that a typical device power charger has an electronic chip inside it. In this chip/IC, lie many electrical components.
The heart of this chip is what we call power Transistors. The main difference between Silicon-based charger and GaN based charger lies with this component only.
In GaN based chargers , this power IC is made up of GaN ( Gallium Nitride. ) and in conventional chargers this chip is based on silicon.
Now, use of GaN chip instead of Silicon gives many advantages like
Efficiency – GaN is much more efficient than silicon in conducting current.
High Voltage – can withstand much higher voltages
High Temperature – withstand higher temperatures, compared to Silicon. GaNs heat limit is 600 °C, while silicon's is 150 °C.
Size – a typical GaN charger is much smaller than a silicon chip.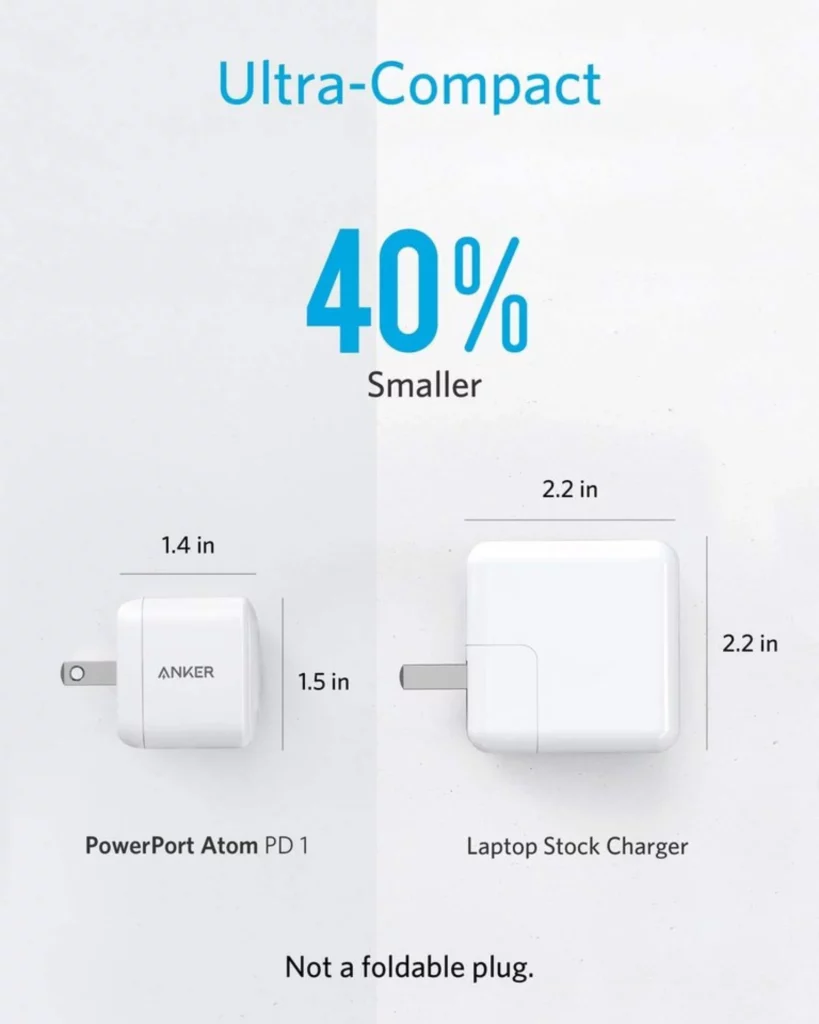 Compared to traditional silicon solutions, GaN offers up to three times faster charging and up to 40% energy savings.
Coming back to OnePlus SuperVOOC 100W charger. It makes use of GaN power chip/IC called NV6134 GaNFast IC provided by Navitas Semiconductor, an industry leader in gallium nitride (GaN) power ICs and silicon carbide (SiC) technology.
Making OnePlus Charger not only lightning-fast but also compact, weighing only 112g and measuring 55 x 55 x 28 mm (85 cc).
GaN technology results in a charger that can offer very high power output while maintaining efficiency, reducing heat generation, and enabling a much smaller form factor than would be possible with a silicon-based charger.
Want to know more about GaN technology? Here's an in-depth article that explains it all.
Embracing GaN: A Growing Trend
OnePlus isn't alone in recognizing the power of GaN. Major brands like Apple, Samsung, Belkin and Anker are adopting GaN-based chargers.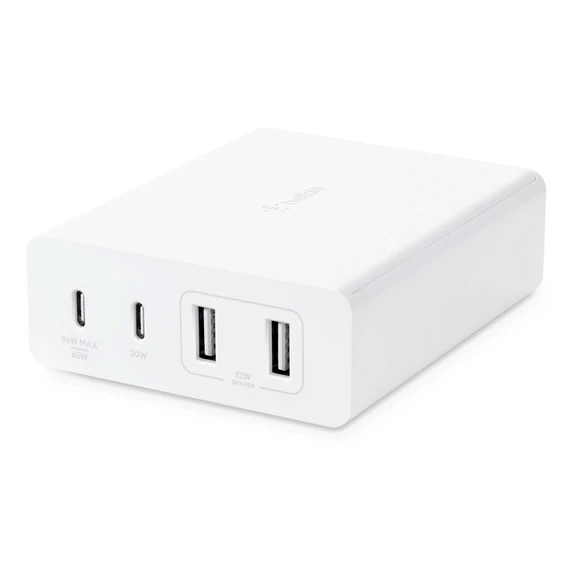 Belkin's BOOST↑CHARGE Pro 4-Port GaN Charger 108W for Apple offers incredible versatility, charging multiple devices simultaneously.
These chargers are capable of fast-charging a myriad of devices, from iPhones and iPads to MacBook Pros, Galaxy devices, and more.
GaN Adoption: A Sector-Wide Trend
OnePlus's embrace of GaN technology is part of a larger trend, with industry giants such as Apple and Samsung also transitioning to GaN chargers. These companies are investing in the promise of GaN to deliver more sustainable and efficient power solutions across a spectrum of devices.
Conclusion: The Future is GaN
The SUPERVOOC 100W charger represents more than just a new product; it symbolizes a shift in technology. The utilization of GaN tech by OnePlus marks a step towards a future where charging is not just faster but smarter, more efficient, and more environmentally friendly.
GaN technology is rapidly becoming the choice of power adaptors and chargers across the tech world.
Its better efficiency, smaller overall size, and more power handling capacity make it the clear winner. With companies like OnePlus leading the charge, there's no denying that GaN is the future for charging.