RTX 4070 is out and it is the best value card Nvidia's new generation has to offer. Launched at ₹61,000, it has now dropped below ₹55,000 in India. In US and UK markets too, the price fell quickly after the launch.
With RTX 4070, you can build a mid-range PC that is capable of high-frame-rate 1440p gaming or even 4K gaming. It even has decent performance for production workloads at modest pricing.
If you are looking to build a new generation PC for gaming or production or for both, the RTX 4070 is a compelling choice. Keeping it as the main component, here's the best PC build with RTX 4070.
The main component – RTX 4070
We will keep RTX 4070 as the central component around which we will build the PC. RTX 4070 is a mid-range card for 1440p gaming and is a decent powerhouse for production workloads.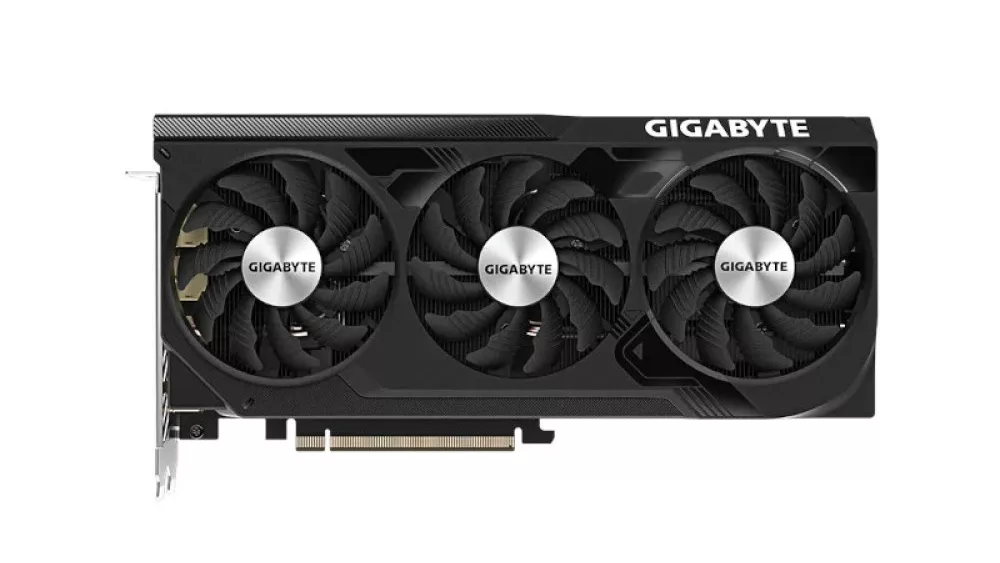 Keeping that in mind, it is a great GPU to have in your build if you want to jump to a new generation of hardware. However, compared to RTX 3070, it is more expensive while offering a performance close to RTX 3080.
RTX 4070 is here and it is surprisingly the best value new-gen GPU.
CPU: AMD Ryzen 7600
Ryzen 7600 is the cheapest new-gen processor from AMD and it is a great pair for RTX 4070. It will not bottleneck RTX 4070 in any way and provides better performance than Intel 12600K but trails behind 13600K. However, it is much cheaper and has significantly better power efficiency.
REASONS TO BUY
Power efficient

Quick overclocking (PBO) to improve performance

Platform longevity of AM5
REASONS TO AVOID
Lower productivity performance compared to Intel 13600K
The new low-powered Zen 4 processors are here and they could be great if motherboards get cheaper….
Also check: Ryzen 5 7600 vs Intel i5-13500
Motherboard: Asus TUF Gaming B650 Plus
The only gripe with the new AM5 platform is its motherboard prices. Although the prices have come down significantly in the last couple of months, the price is still a problem.
Asus TUF B650 Plus is a good motherboard, although a little expensive. It gives you a total of three M.2 slots which includes one PCIe 5.0. With four SATA 6Gb/s ports, you get plenty of storage options. You get plenty of USB ports including one Type-C and six front ports.
Overall, it's a great motherboard to consider especially if you are building a PC to last for a few years and take advantage of AM5's platform longevity.
REASONS TO BUY
PCIe 5.0 for storage along with ample M.2 slots and SATA ports

Good cooling

Plenty of USB ports
REASONS TO AVOID
No PCIe 5.0 expansion slot

Expensive
Also read: How to choose a motherboard for your PC build
Alternative motherboards for RTX 4070 Build
Gigabyte B650M K DDR5
This is an inexpensive choice if you want to save some money on the motherboard. It is a micro-ATX board with all essential features, enough storage, and decent quality but doesn't have a PCIe 5.0 for storage.
Gigabyte X670 Gaming X AX (Wi-Fi)
If you are looking for an X670 board, this is a good choice. However, it doesn't have PCIe 5.0 expansion slot for GPU which is expected to become a standard from the next generation.
ASRock X670E Pro RS
This motherboard has PCIe 5.0×16 expansion slot if you want to "future-proof" your build for expected next-generation cards with support for PCIe 5.0.
CPU Cooling: Cooler Master Hyper 212 Halo
AMD Ryzen 5 7600 is a very efficient processor and the included cooler does a good job cooling it. If you want to go with an aftermarket CPU cooler, this is a good choice. It has a 120 mm fan, is silent, its good looks good (available in black/white), and performs well.
When choosing a fan cooler for your processor, always check for the dimensions because it may interfere with other components with RAM or not fit in your case. In this case, the chosen cooler has enough tolerance for high-profile RAM and fits in the chosen PC case.
REASONS TO BUY
Good cooling performance

Silent fan

Aesthetic

Wide clearance for memory
REASONS TO AVOID
If the price is more than ₹3,500 ($40)
AIO Cooling for RTX 4070
If you want to go for an AIO cooler, you can go with the Lian Li Galahad 240 ARGB AIO cooler. It has 120 mm fans and the recommended orientation is to place the radiators on top as exhaust.
Memory: GSkill Trident Z5 RGB 32GB (16GBX2) DDR5 6000MHZ C36
GSkill Trident Z5 is one of the best value memory in the market as of now. It is fast, reliable, and looks good as well.
REASONS TO BUY
Great performance

Headroom for overclocking

CL 36 latency
RAM alternatives for PC build with RTX 4070
Adata XPG Lancer DDR5 5200MHZ CL38 (16GBx2)
This is the inexpensive alternative although it is slightly slower because of lower frequency and higher latency. However, it is still a good option if you want to save some money.
Corsair Vengeance 32GB (2x16GB) DDR5 RAM 6200MHz CL36 White RGB
A visually aesthetic alternative. Although expensive, it is slightly faster with a higher frequency of 6200Mhz which benefits the AMD Ryzen build.
Storage: Samsung 980 Pro 1TB NVMe M.2
Given that we are building a new-gen PC, it would be weird not to use a Gen4 SSD. Samsung 980 Pro is an excellent SSD with Gen 4 read/write speeds of up to 7,000 MB/s and 5,100 MB/s respectively. It is one of the fastest SSDs on the market although a bit expensive.
REASONS TO BUY
Gen 4 speeds

Consistent write speeds
Alternative storage options
Crucial P2 2TB M.2 NVMe
If Gen4 is expensive, you can go for Gen 3. Crucial is a cost-effective option if you need larger storage. Read/Write speed is 2400 MB/s and 1900 MB/s respectively.
Western Digital BLACK SN770 2TB
This is the best option if you need more extensive storage with Gen4 at a reasonable price. Read/Write speed is 5150 MB/s and 4900 MB/s respectively.
Power Supply: Corsair CX Series CX650M 80+ Bronze
RTX 4070 is more efficient compared to the previous generation 3070 and consumes 200W only. Paired with Ryzen 7600 which is also efficient and consumes 81W at maximum, a 650W power supply is enough.
However, you can go with the 750W variant if you want to have extra headroom for future upgrades.
REASONS TO BUY
Silent and sufficient cooling

Outputs full power at 45 degrees Celcius
PC Case: Lian Li Lancool II
REASONS TO BUY
Front USB Type C

Included fans in front and rear

Simple and good-looking design
Alternative PC cases
Fractal Design Pop Air RGB
Fractal Design Meshify C
NZXT H400i (for mATX motherboards)
Total Price of the PC build
| | | |
| --- | --- | --- |
| Processor | AMD Ryzen 5 7600 | ₹17,199 |
| Motherboard | Asus TUF Gaming B650 Plus | ₹20,139 |
| Graphic Card | Gigabyte GeForce RTX 4070 WINDFORCE OC | ₹54,999 |
| Memory | GSKill Trident Z5 RGB 6000MHz CL36 (16GBx2) | ₹10,735 |
| Storage | Samsung 980 Pro Gen 4 1 TB | ₹7,699 |
| Power Supply | Corsair CX650M 80+ Bronze, Semi-modular | ₹5,249 |
| Cabinet | Lian Li Lancool III Mesh (with Type C) | ₹7,600 |
| Cooler | Cooler Master Hyper 212 Halo | ₹3,249 |
| Total | | ₹1,26,869 |