NVIDIA is reportedly considering advancing the launch of its GeForce RTX 4060 graphics card from its original July 2023 release date. Leaked documents shared by @MEGAsizeGPU suggest that the RTX 4060 could be made available as early as June 29, which would allow reviews of the card to go live on June 28 for MSRP cards, and June 29 for premium variants priced above MSRP.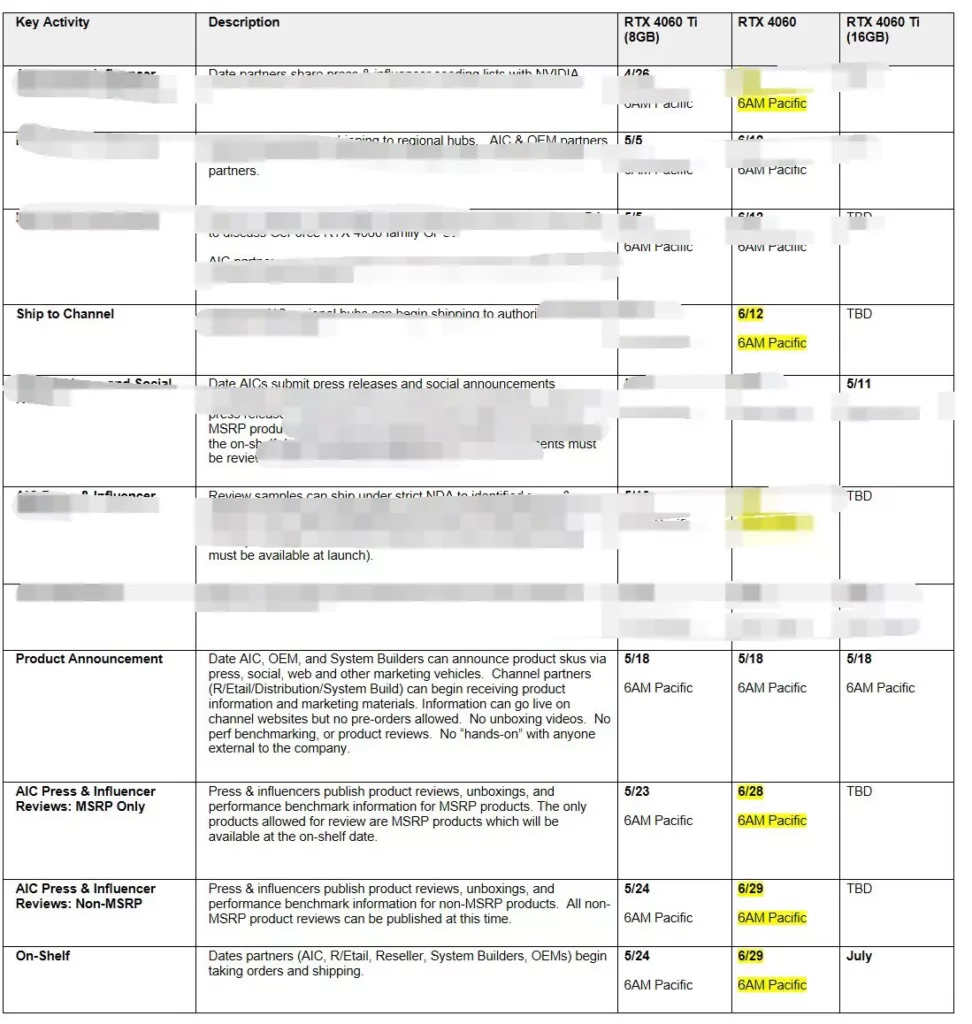 The RTX 4060 is significantly different from the RTX 4060 Ti 8GB, which was launched in May. The RTX 4060 is based on the smaller AD107 silicon, while the RTX 4060 Ti is based on the larger AD104 silicon.
Also read: Everything you need to know about Nvidia RTX 40 Series (Ada Lovelace)
The RTX 4060 also has fewer CUDA cores, RT cores, Tensor cores, TMUs, and ROPs than the RTX 4060 Ti. However, the RTX 4060 has a lower TGP (Total Graphics Power) of just 115 W, compared to the 160 W TGP of the RTX 4060 Ti.
The RTX 4060 has an MSRP of ₹31,000 ($299) which was revealed on the launch day. The launch of the RTX 4060 would provide gamers with a more affordable option for high-performance gaming.
The RTX 4060 is expected to be a 1080p gaming card and of course, Nvidia will rely on DLSS3 to market the card. It will be interesting to see how it compares to the AMD Radeon RX 7600 and older generation graphics cards RX 6600XT. Given how bad the RTX 4060Ti 8GB was even at 1080p, it's better if we don't put too much hope on RTX 4060.
What about RTX 4060Ti 16GB?
It seems interesting that Nvidia has decided to launch the RTX 4060 before the RTX 4060Ti 16GB. According to the leaked embargo document, there is still not concrete release date for RTX 4060Ti 16GB and it looks like it will launch in July as originally announced by Nvidia.