According to a fresh statement from MSI on Weibo, AMD's new Ryzen 7000 CPUs (codenamed Zen 4) and related AM5 platforms will be available on September 15. AMD announced a general Q4 release this year, but MSI is the first to reveal the exact release date, which is only a month away.
AMD's Ryzen 7000 (Raphael) CPU range is intended to replace the ageing Ryzen 5000 series CPUs. Facing tough competition from Intel's 12th gen processors, Ryzen 7000 will be one of AMD's most substantial improvements ever. The brand new Zen 4 architecture will also feature AMD's first socket change in 5 years to AM5.
Zen 4 will deliver significant performance improvements to the Ryzen platform, with 15% greater single-threaded performance than Zen 3 and 35% better overall performance, including multi-threaded workloads. Power efficiency has also increased by 25%.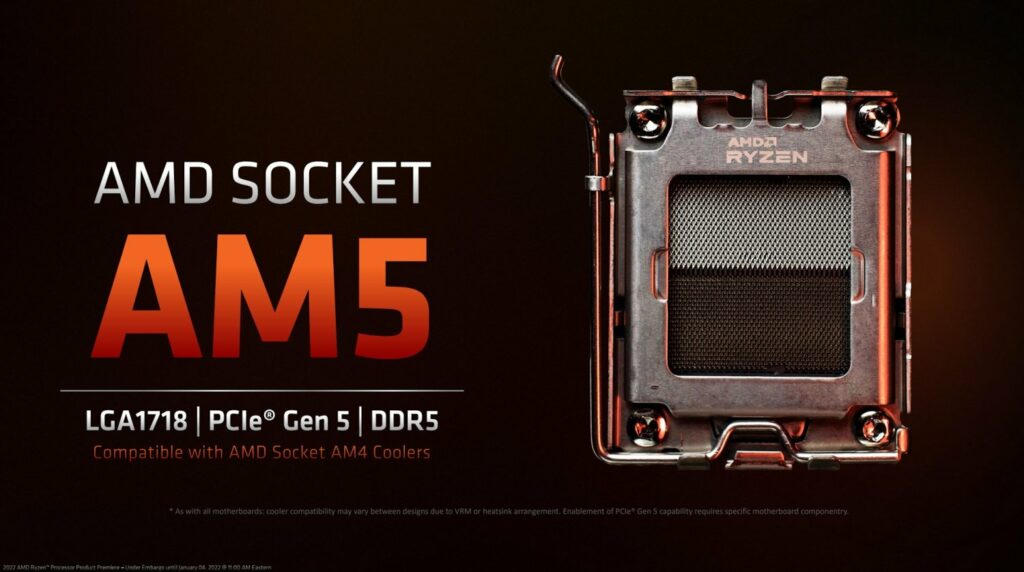 The actual IPC increases in Zen 4 are fairly tiny, ranging from 8 to 10% above Zen 3, however, AMD compensates by drastically boosting Zen 4 clock rates. The Ryzen 7000 CPUs are projected to have max boost rates considerably beyond 5GHz, and maybe as high as 5.5GHz.
Zen 4 will also be the first Ryzen architecture to have AVX-512 compatibility as standard, as well as complete RDNA2 integrated graphics capability. Previous Ryzen processors were divided between CPUs and APUs, with APUs offering Vega integrated graphics chips at the expense of L3 cache capacity. These constraints will be lifted with Ryzen 7000.
Ryzen 7000 also introduces the first new AMD socket in 5 years, named AM5. Furthermore, this new motherboard platform adds a slew of new connection standards to Ryzen, including DDR5 and PCIe 5.0, putting it on par with Intel's 12th Gen Alder Lake and future 13th Gen Raptor Lake CPUs.

As a consequence of these new standards, the Ryzen 7000 will have greater memory bandwidth and better connection than ever before. Chipsets are also changing, with the base model becoming the B650, the midrange becoming the X670, and the flagship becoming the X670E.
This will be AMD's first major platform upgrade in years, following the release of the first generation Ryzen processors in 2017. As a result, builders will need to purchase or update the CPU and motherboard in order to take use of the Ryzen 7000's capabilities.
Will the 7000 series decimate Intel yet again or manage to win over even Intel's upcoming Rocket Lake processors (13th gen)?