Last Updated on January 25, 2022 by teamyantragyan
AMD's newest low-end budget graphic card is finally here and it is not good news for a multitude of reasons. From, "expected" inflated price to severe bottleneck issues, 6500 XT is just a bad value graphic card.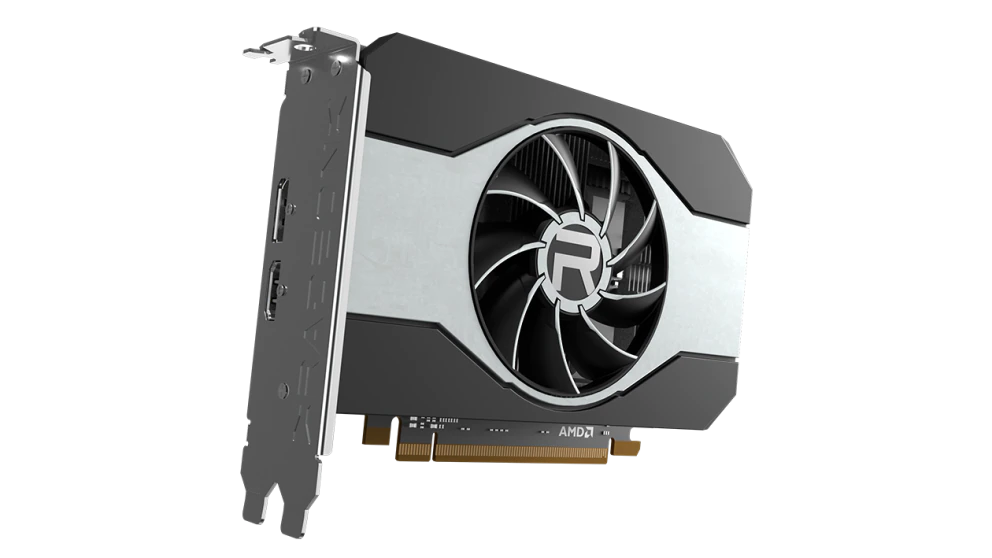 AMD set the price at $199 and realistically going for around 300$. In India, it is now available around ₹25000 in markets. Some of the online retailers are selling this card as high as ₹35000 and that is ridiculous for this card!
No one seems to be happy about this card and let's just say AMD has tanked this.
Even though it is an entry-level card for 1080p, do not expect the latest titles to run at high – ultra settings at 60 FPS at least. Mostly because of narrow memory bandwidth and 4 GB memory. We will talk about that later and let's see the complete specs.
6500 XT specs
RX 6500 XT is based on the RDNA2 architecture which is used in all the 6000 series graphic cards. With 16 Compute units and 16 Ray Accelerators, it is capable of Ray tracing (But I wouldn't use it).
Although having so less Compute units, this card can reach much higher clocks up to 2815 MHz. (2.8 GHz).
In terms of memory specifications, it comes with only 4 GB DDR6, a 64-bit memory interface and a 16 MB infinity cache. The RX 6500XT will run at a memory speed of 144 Gbps.
It has only 2 display outputs, one HDMI 2.1 and one Display Port 1.4a.
It is also worth mentioning that it doesn't support h264 and H265 video encoding which might be a deal-breaker for people who stream or do video editing tasks.
Compute Units & Ray Accelerators
16
Game Frequency
Boost Clock
2610 MHz
2815 MHz
Stream Processors
Texture Units
1024
64
Transistor Count
5.4 B
Max Memory Size
4 GB GDDR6
Memory Speed
18 Gbps
Memory Interface
64-bit
Infinity Cache
16 MB
4K H264 Encode
H265/HEVC Encode
AV1 Decode
NO
HDMI™ 4K Support
4K H264 Decode
H265/HEVC Decode
YES
Connectivity
1x HDMI 2.1
1x Display Port 1.4a
6500 XT specifications
Why is 6500XT so bad?
Now, let's talk about why 6500XT is a bad choice, even for people who are looking for entry-level budget cards.
There are 3 main reasons why this is so bad. 4 GB VRAM, Slow memory bus speed and uses only 4 lanes PCIe 4.0. (every other card uses 16 lanes)
This card is supposed to be a replacement for the AMD's earlier gen RX 5500XT or RX 570. But, it doesn't necessarily outperform them with any significance.
Since this is a budget GPU, many people will run it on an older system with PCIe 3.0 and since it uses only 4 lanes, there is a massive performance hit on the PCIe 3.0 systems.
Let's look at some benchmarks to understand this problem.
As you can see, the performance drops are very significant in PCIe 3.0 wherein in some cases, it performs similarly or underperforms compared to GTX 1050 Ti which is a 6-year-old card!
In many modern titles, having 4 GB of memory is just not enough. Even a well-optimised game like Forza Horizon 5 will not go above high settings with just 4 GB of memory.
Although 4GB memory can be fine for people looking for a budget build, the PCIe 3.0 performance is the worst thing about this card.
Also, the non-support of video encoding on this card will not allow you to use the card effectively for video editing or streaming. It also doesn't have support for AVI encoding which is a standard feature in all the 6000 series graphic cards.
Should you buy it?
As mentioned earlier, this card is cutting down on multiple things and that makes this card such a bad one. 4GB of memory would have been fine if AMD hadn't cut down on the PCIe 4.0 bandwidth limitation.
Just for comparison, 1650 Super also has a 4 GB of memory but makes use of all the 16 lanes which makes it ultimately better.
It also doesn't support encoding which is a kind of standard feature now in all the cards and it's sad to see that this doesn't have it.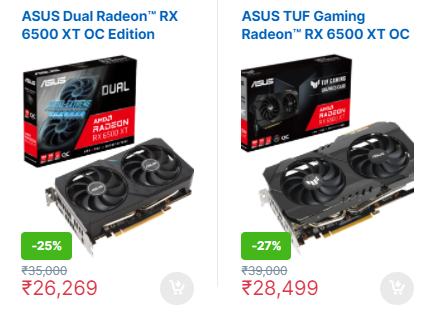 Who can buy this card?
If you are on a PCIe 4.0 supported system with Ryzen 5000 series or Intel 11th and 12th gen with a motherboard that supports PCIe 4.0 lanes, you are probably not going for a GPU at this price point.
The only scenario where buying RX 6500XT would be if you are looking for a temporary GPU and in India, you can get this around INR 25000. I am suggesting this because in India, only GTX 1650 and GTX 1050Ti is close to this price point and overall, 6500XT is better than GTX 1650.
If you are on a PCIe 3.0 system, 6500XT is a bad deal and you are better off with a GTX 1650 which is available for a lesser price and overall gives you a better value.
Avoid this card if you are buying it for productivity tasks like video editing or looking for a GPU for a work-related budget system (non-gaming).
Conclusion
The worst thing for me about this GPU is the performance gap it has compared to 6600 XT/6600. Compared to a 6600XT, the performance is far too low. 6500XT should have been a card with 8GB of memory, wider memory bandwidth and it could have been in the 250$ range.
This particular card should have been 6400XT instead of 6500XT but without the memory bandwidth limitation.
This card doesn't just feel right and doesn't really fit in any user's scenario!