A new AMD processor, the Ryzen 5 7500F, has been spotted in the Puget Systems benchmark database. The 7500F is a 6-core processor that is paired with an ASUS ROG Strix X670E-F Gaming motherboard and an RTX 4080 graphics card.
The images of the processor were leaked by @harukaze5719 and allegedly will be released on July 7 for a price of about $170 to $180 giving a cheaper option for PC builders.
The "F" in the name indicates that this CPU does not have integrated graphics, similar to Intel's "F" series CPUs. The 7500F is expected to have 6 Zen 4 cores, but it may be clocked slightly slower than the Ryzen 5 7600.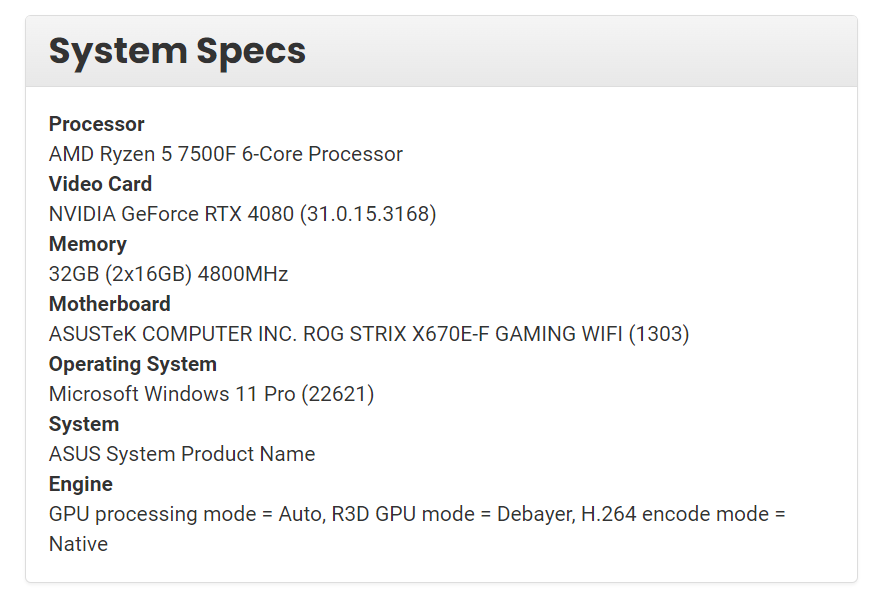 The 7500F is expected to be a budget-friendly option for gamers and other users who do not need integrated graphics. It will be based on the AM5 platform, which means that it will require a new motherboard and DDR5 memory.
AMD's Zen 4 architecture has made some architectural changes to the graphics subsystem. Previously, the graphics subsystem was attached to the CPU chiplets themselves. However, in Zen 4, the integrated GPUs have been moved to the I/O chiplet. This change minimizes wasted CPU die space in Zen 4 wafers.
Also read: AMD to Release Ryzen 8000 Series Processors with Zen 5 and Navi 3.5 Graphics in 2024
With no iGPU, the cost savings can make it a great jumping point to the newer AM5 platform. Even though the cost of the Ryzen 5 7600 has fallen greatly, Ryzen 5 7500F will still be cheaper by $20-$30 in the US.
However, the expected price of the Ryzen 5 7500F in India could be ₹17,000 (approx. including taxes) which is the same as the Ryzen 5 7600 right now. This could give very less incentive to buy this new budget processor. Although, we could see price drops on this as well, making it extremely attractive, especially if it performs well. It will directly compete with the Intel i5-13400F.