Last Updated on April 2, 2023 by Nahush Gowda
Intel is finally out with some details about their highly anticipated Arc GPUs. It's not exactly great news because Intel only talked about their mobile GPUs.
With the announcement of mobile GPUs, Intel also showed off their AI technology, Media Encode and a lot of other stuff which we will break down in this article.
Intel's Arc mobile GPU
Intel's first generation of Arc GPUs is named Alchemist. The first line of their GPUs is in 3 classes, Arc 3, Arc 5 and Arc 7.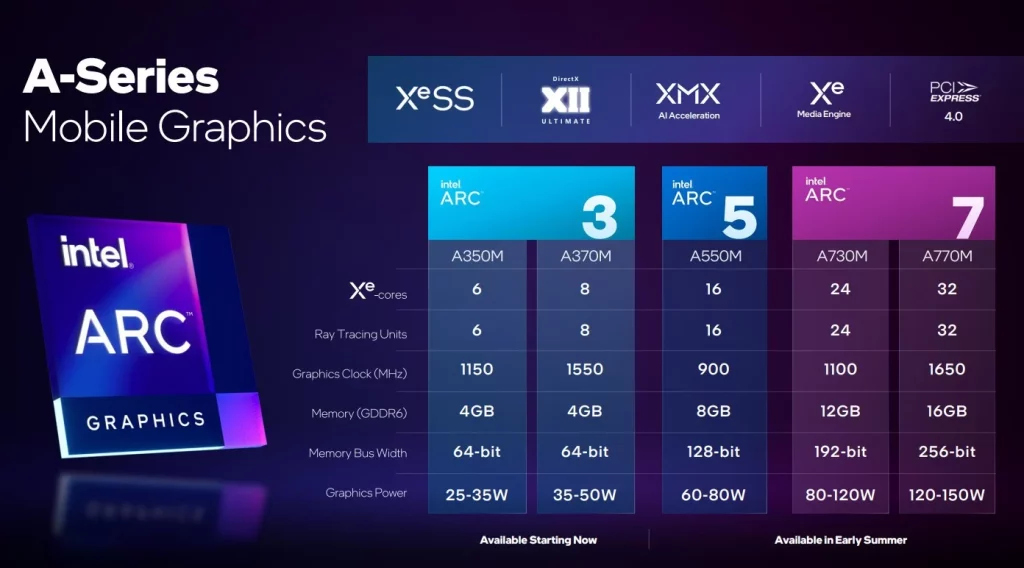 The Arc 3 graphics are more entry-level discrete graphics aimed at thin laptops. Under Arc 3, there are two SKUs – A350M and A370M, A370M being more powerful than the former.
Both the A350M and A370M will have 4GB of DDR6 memory with a 64-bit memory bus. The less powerful A350M will have lesser Xe cores, Ray Tracing Units and lower clock speeds.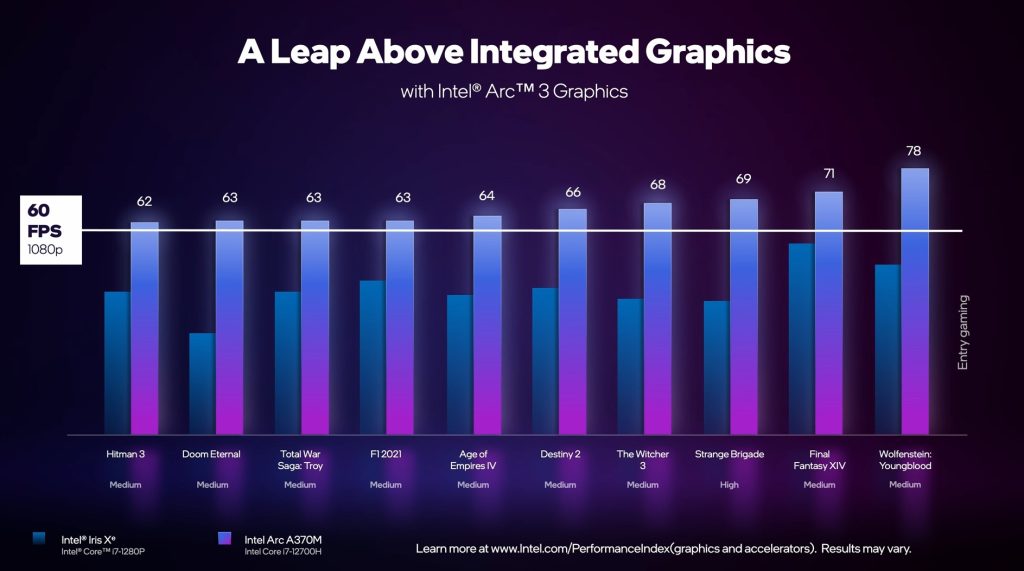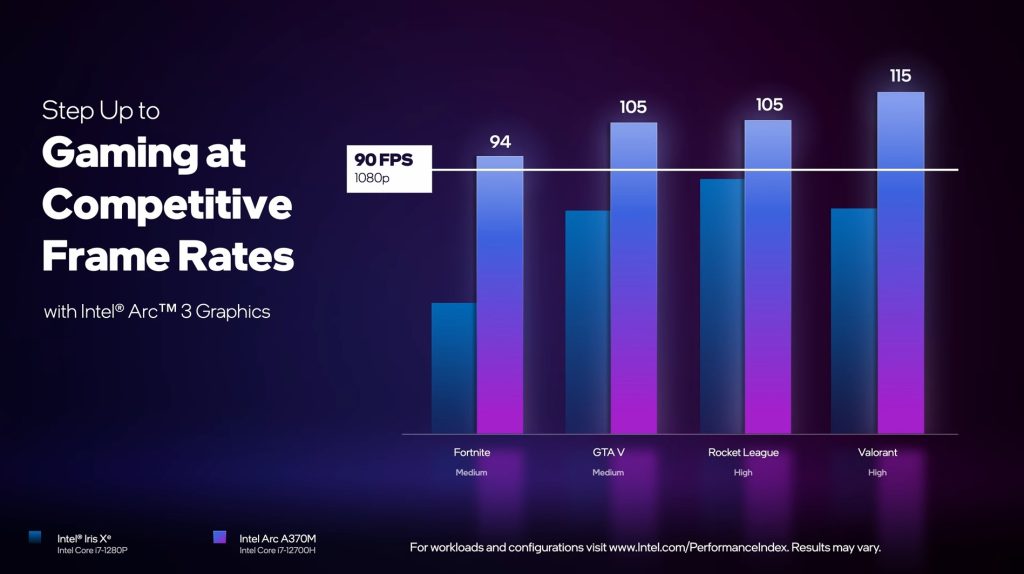 Intel showed a chart that compared the Arc A370M to their Intel Iris Xe graphics. While, realistically, the chart gives no real indicator about the performance of the new Arc graphics.
The A370M is paired with a much more powerful i7-12700H compared to the i7-1280P, which is not a fair comparison. But, just looking at the frames, it looks quite promising.
Looking at the chart, the performance of the A370M looks similar to that of Nvidia's GTX 1650 mobile graphics. Given that the A-series is made for entry-level gaming, if the performance matches that of GTX 1650, that is a good starting point for Intel Arc.
Both the A370M and A350M are available starting now, while Arc 5 and Arc 7 will be available in the summer (Q3) of 2022.
Arc 5 and Arc 7
Arc 5 only has one SKU listed, A550M which will feature a lower clock speed at just 900MHz. The A550M will have double the memory, Xe cores and Ray Tracing units compared to the A370M.
The A550M seems somewhere close to RX 6600M depending on the 8GB memory and memory bandwidth of the A550M. Well, we have to see how the real performance is.
While the Arc 7 has two SKUs in it, A730M and A770M which are for higher-end gaming and content creation workloads. A770M is the most powerful model till now, with 32 Xe cores and Ray Tracing units. It also features 16GB of memory and a 256-bit memory bus.
XeSS – Competitor to DLSS and FSR
Intel also showcased their own AI upscaling technology to rival Nvidia's DLSS and AMD's FSR. Intel showcased their XeSS technology with an upcoming game "Dolmen".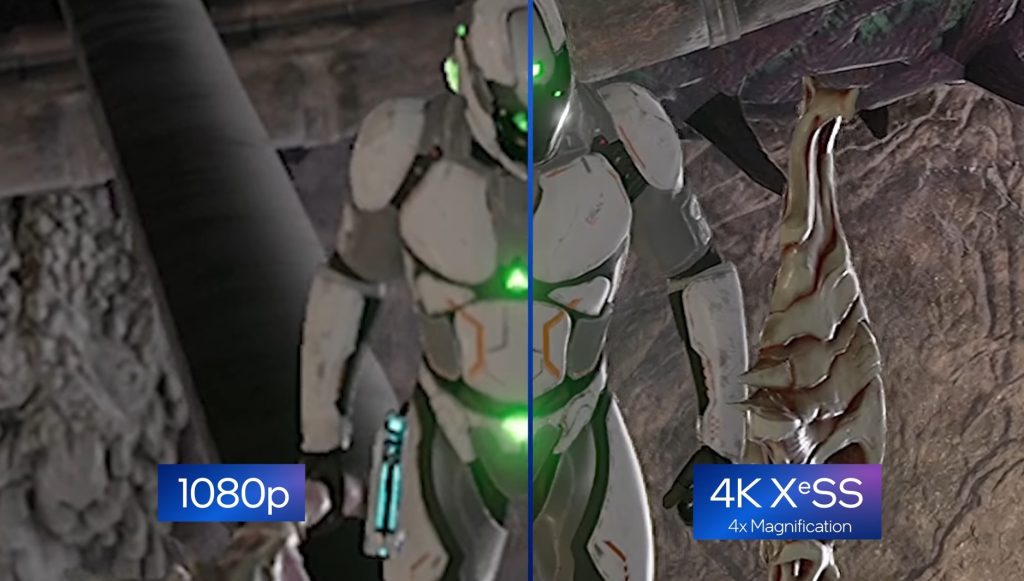 Although, this comparison doesn't make so much sense because the comparison is between 1080p and upscaled 4K resolution. A more accurate comparison would be between 4K native and 4K XeSS.
XMX Hardware AI Acceleration and Media Engine
Intel also showcased their XMX – their AI Acceleration Engine to power AI workloads which will help with tasks like video upscaling, noise reduction or any other tasks that use artificial intelligence.
While comparing to their Intel Iris Xe graphics, A370M performed 2.35 faster with XMX acceleration.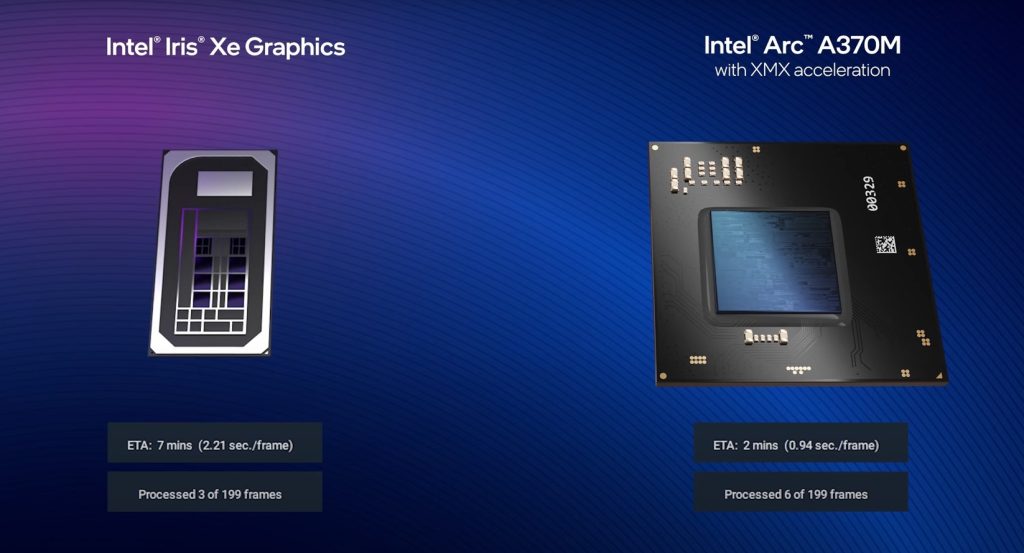 Another interesting thing about Arc graphics is that it will support hardware-accelerated AV1 video encoding and decoding. Intel Arc's media engine will also support a wide array of video codecs and standards.
The AVI1 is the newest video codec that is much more efficient and of higher quality compared to H.264 or HEVC.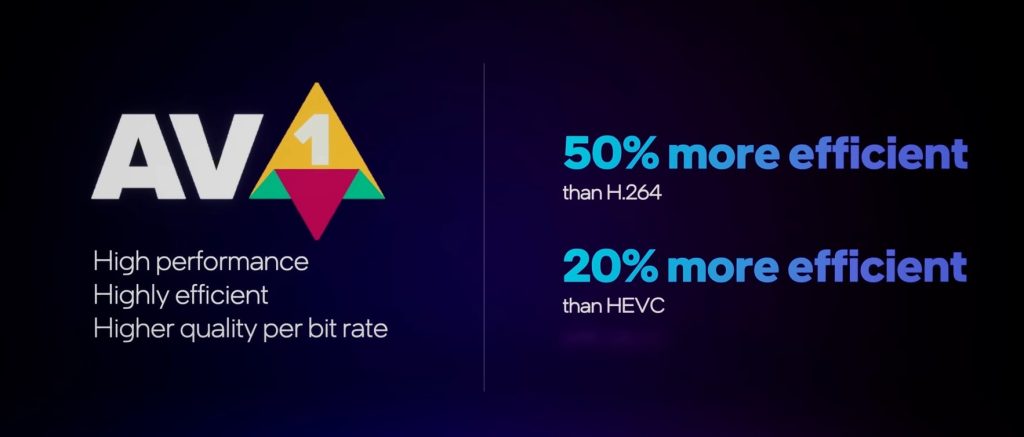 Intel also showcased the difference between AV1 and H.264 with a game stream of Elden Ring. The difference between the two is quite noticeable and it's safe to say that AV1 will provide a better quality video with the same bandwidth.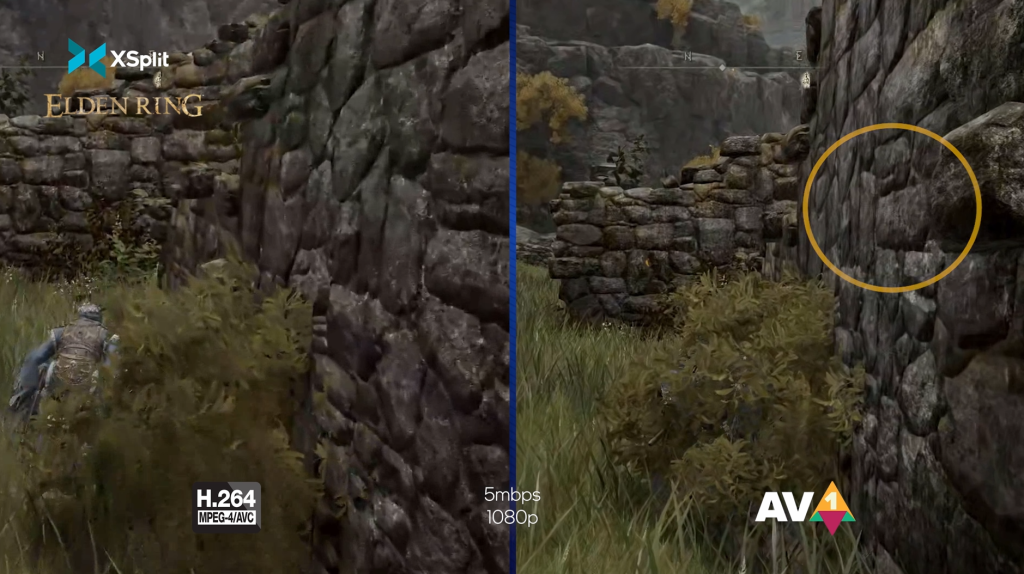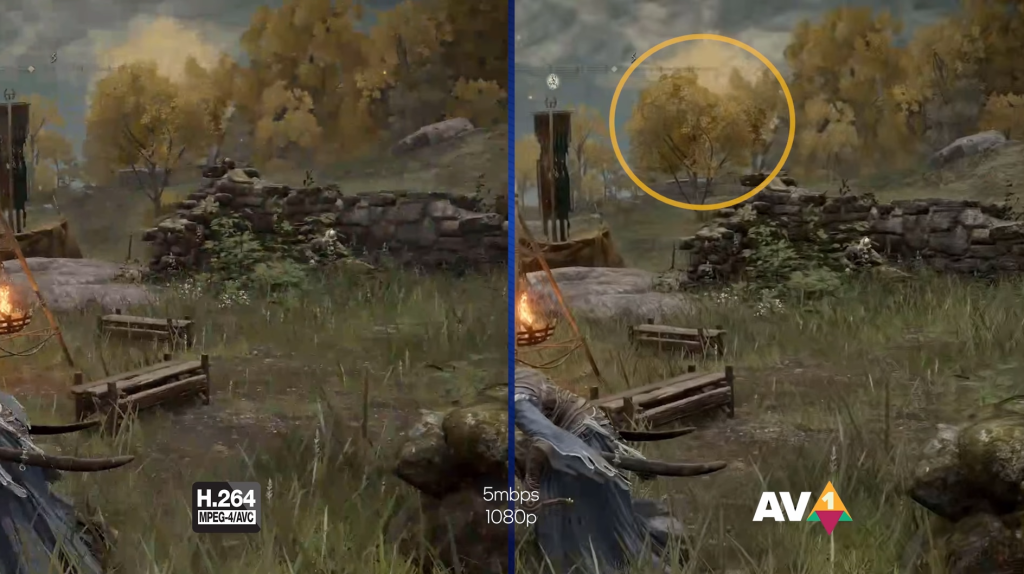 Intel Arc for Desktop
While all this information is good, we were expecting more desktop graphic cards but Intel only showed a teaser trailer for that.
The Intel Arc desktop GPU is slated to come out in the summer (Q3) of 2022 and Intel will give out more details soon in the coming days.
The release of Arc GPUs might be too late now because they were a light of hope in the inflated GPU market and were chosen as the "saviour" by many. But now since the prices are going down and both Nvidia and AMD are coming with their new-gen GPUs, Intel will not be able to take advantage of the GPU shortage.
Intel's Arc lineup looks promising, at least for laptops. If Intel gets it right with its software and driver support, Intel can become a strong rival in the GPU space and create healthy competition in this space.