People have been waiting for Intel's Arc GPU for a while now. While we already got A380, no one cared about it since it didn't offer anything new in the existing market.
The Arc A750 and A770 will be available to purchase starting October 12. The new Intel graphics will be competing with Nvidia and AMD based on price but AMD already does which will make it difficult for Intel to even surpass AMD in terms of value.
Intel is pitching A750 and A770 as competitors to RTX 3060 and by extension, AMD RX 6600 and 6600XT. A750 will be available for $289 and A770 will be available for $329. A770 will also have a 16GB version priced at $350.
Specifications of A750 and A770
Specs
Arc A750
Arc A770 (8GB)
Arc A770 (16GB)
Architecture and process
ACM-G10
TSMC N6
ACM-G10
TSMC N6
ACM-G10
TSMC N6
Xe Cores
28
32
32
GPU Shaders
3584
4096
4096
Ray Tracing units
28
32
32
Boost Clock
2.05 GHz
2.1 GHz
2.1 GHz
VRAM
8 GB
16 GB
16 GB
VRAM Speed
16 Gbps
16 Gbps
17.5 Gbps
TDP
225
225
225
Price
$289
$329
$349
Performance benchmarks of A750 and A770
Gaming benchmarks for A750 and A770 are not bad and they do compete with RTX 3060 quite well. It should be noted that Intel Arc GPU perform worse in older titles and even in a game with DX 11. It's just the way they are designed.
Let's look at some gaming benchmarks.
The gaming performance can vary significantly depending on titles. While it did amazing on titles like Spiderman Remastered, F1 22 and Rainbow Six Extraction, it was underwhelming in titles like Horizon Zero Dawn and Watch Dogs Legion.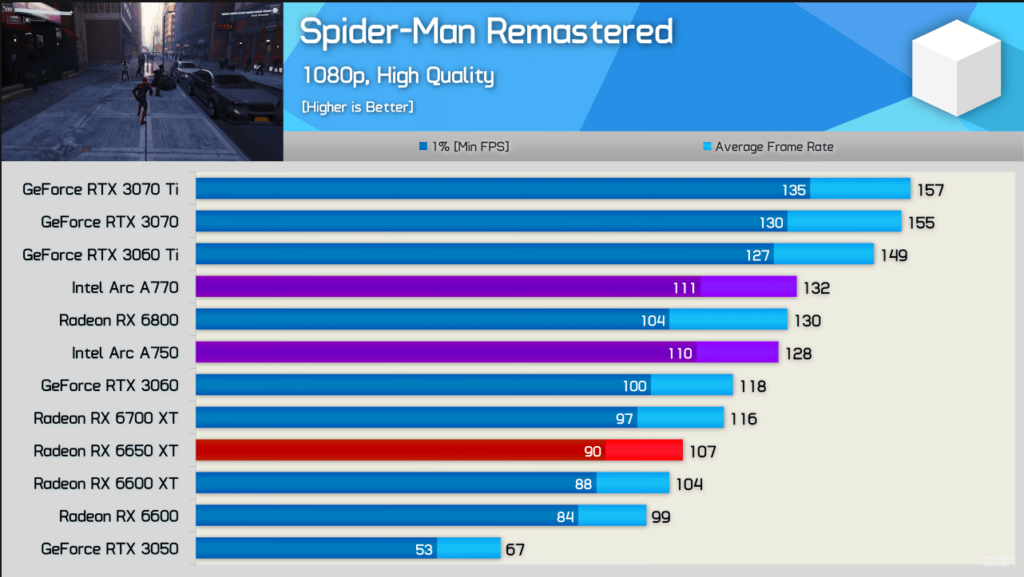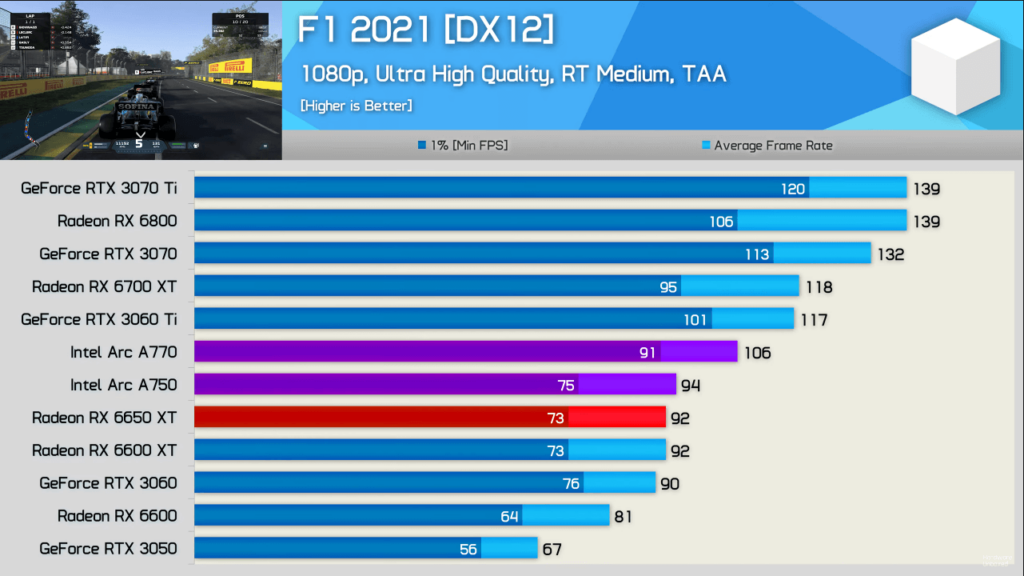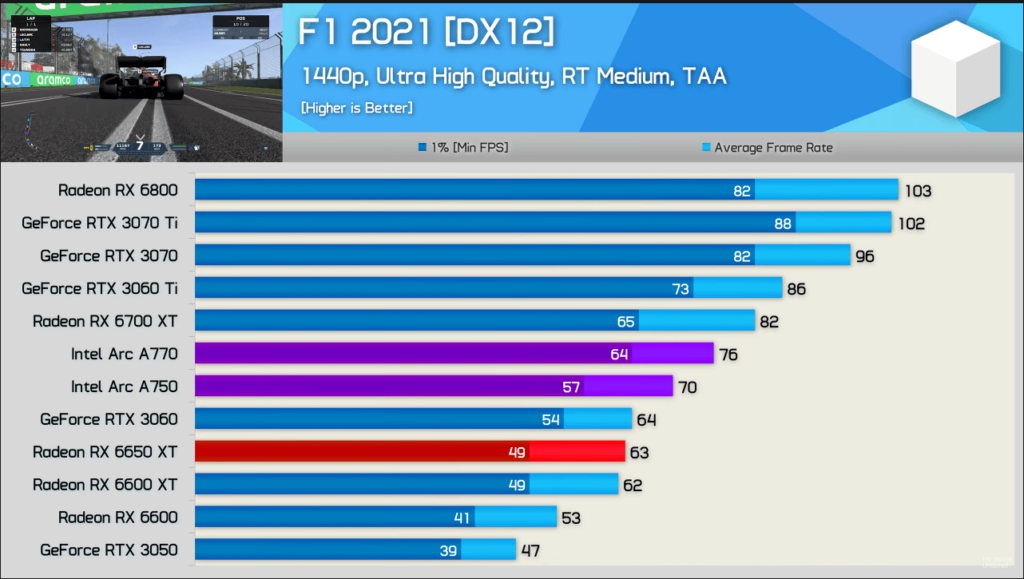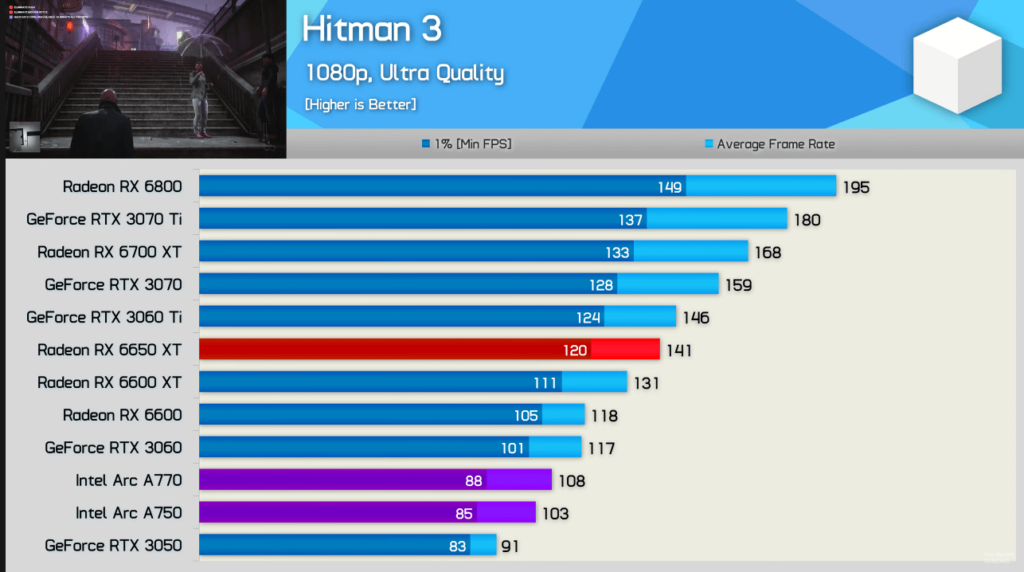 The biggest issue of the new Arc GPU is its performance in older titles like CS: GO which as you can see, has half the performance of RTX 3050. It is a significant issue considering that a lot of people still play CS: GO and older titles like Witcher 3, and GTA V are still very popular.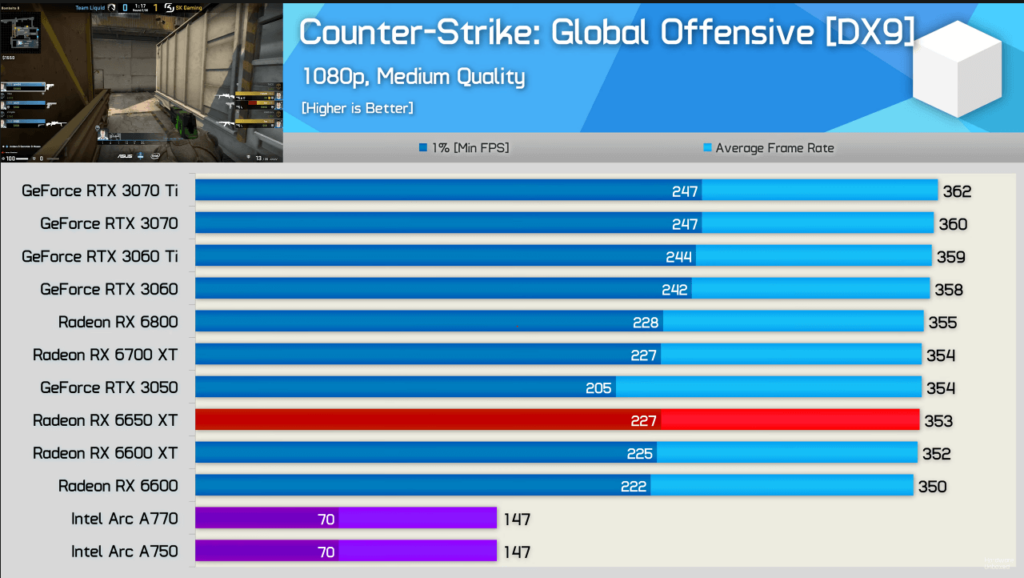 While you can make a case that it can be a better deal than RTX cards in the sub-₹30000 range if it is available in that price range. But, AMD already has RX 6600XT and RX6600 in the sub-₹30000 price range which will be difficult for Intel to win over.
Average gaming performance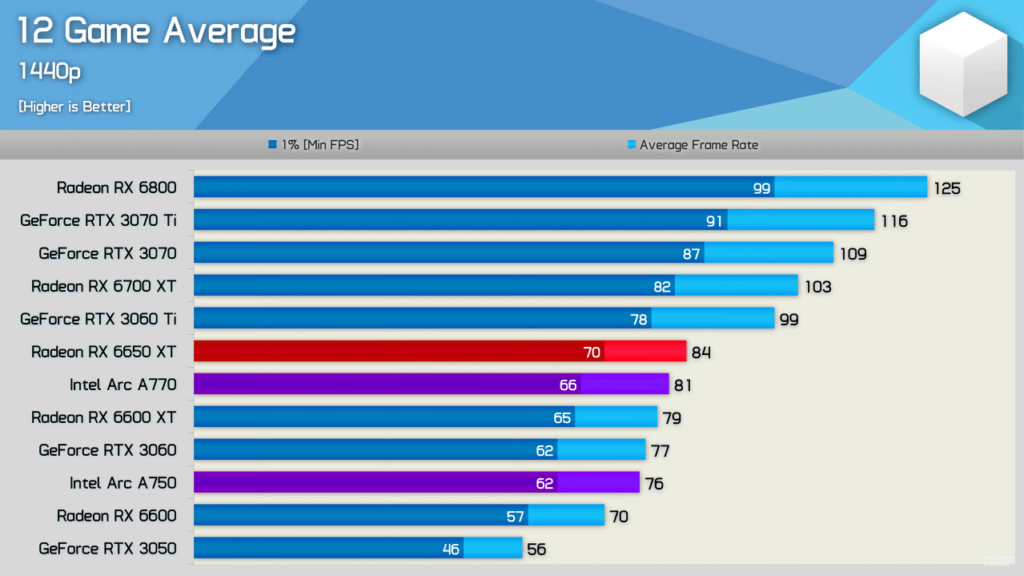 The street price needs to be seen for Intel Arc GPUs in India and as of now, there is no official price revealed for India.
These are the expected price in India, including tax.
Arc A750 – ₹27,800
Arc A770 (8GB) – ₹31,600
Arc A770 (16 GB) – ₹33,600
Should you buy A770 or A750?
A770 was meant to be a competitor to RTX 3070 or RX 6700XT but it seems like they couldn't reach that performance target and they are competing based on price marching RTX 3060 and RX 6600XT in price.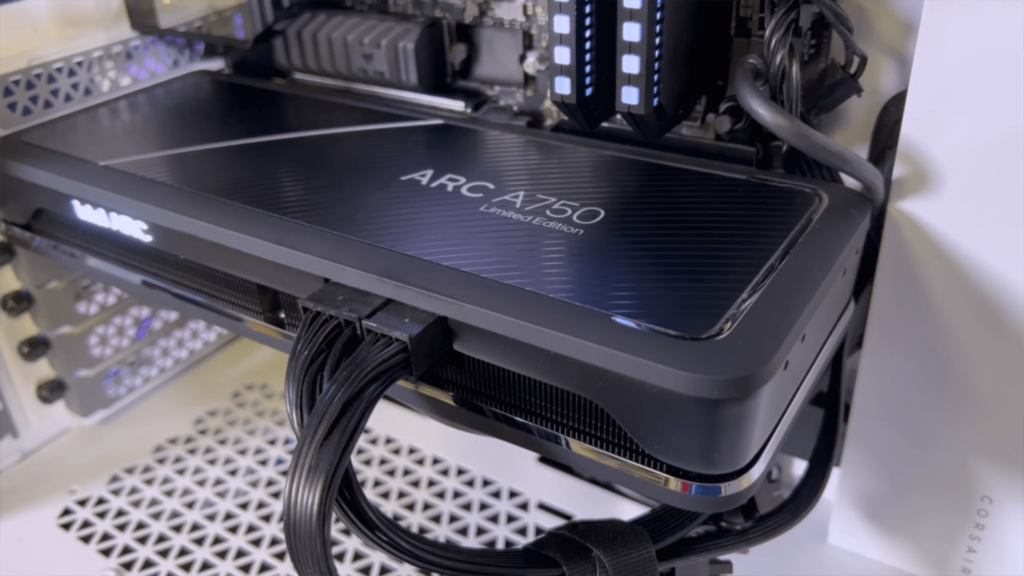 Objectively, Arc A770's performance is all over the place and if you take an average, it performs slightly worse than RTX 3060 and even RX 6600XT. Arc A750 performs very similar to RX 6600 but is not impressive considering RX 6600 is significantly cheaper.
It should be noted that Ray Tracing Performance is better than that of AMD GPU and performance at 1440p is objectively better compared to 1080p performance. It can be because of how the architecture is or simply because of driver issues.
Having said that, performance is not the point of contention for intel, it's the price. If A770 is priced the same as RTX 3060 or RX660XT, there is no point in recommending Intel. Similarly, A750 is significantly costlier than RX 6600 but performs very similar to it.
Plus, it has driver issues and if you are not an enthusiast, you will have to face "early adopter" problems like bugs, bad drivers, etc.
Conclusion
Considering that this is the first generation of Intel Arc, the results are not terrible but it has definitely failed to impress the market with the late release, driver issues and overall marketing failure.
Nevertheless, the entry of Intel into the GPU market will compel the other two to do better and can potentially start a price war which is good for us, consumers. Competition is always a good thing to have which leads to innovation and price corrections.
With this price and the current state of Intel Arc, it is difficult to recommend this to anyone unless you are an enthusiast and ready to deal with the problems and troubleshooting.