Atomic Heart has been in development for quite a few years now the time is near when we can play it. Developed by Mundfish Studio, there were a lot of eyeballs on this game. The game looks visually impressive and from what we have seen so far, the gameplay looks good too.
The disaster that was Forspoken with its bland world, bad characters and most importantly, bad optimisation, it is good to see a major AAA title that doesn't need RTX 3070 to run a game at 1080p 30fps.
Check out: Most anticipated games of February 2023
Atomic Heart Minimum System Requirements
Kudos to the publisher to give us a detailed system requirement chart instead of some vague recommended and minimum specs chart.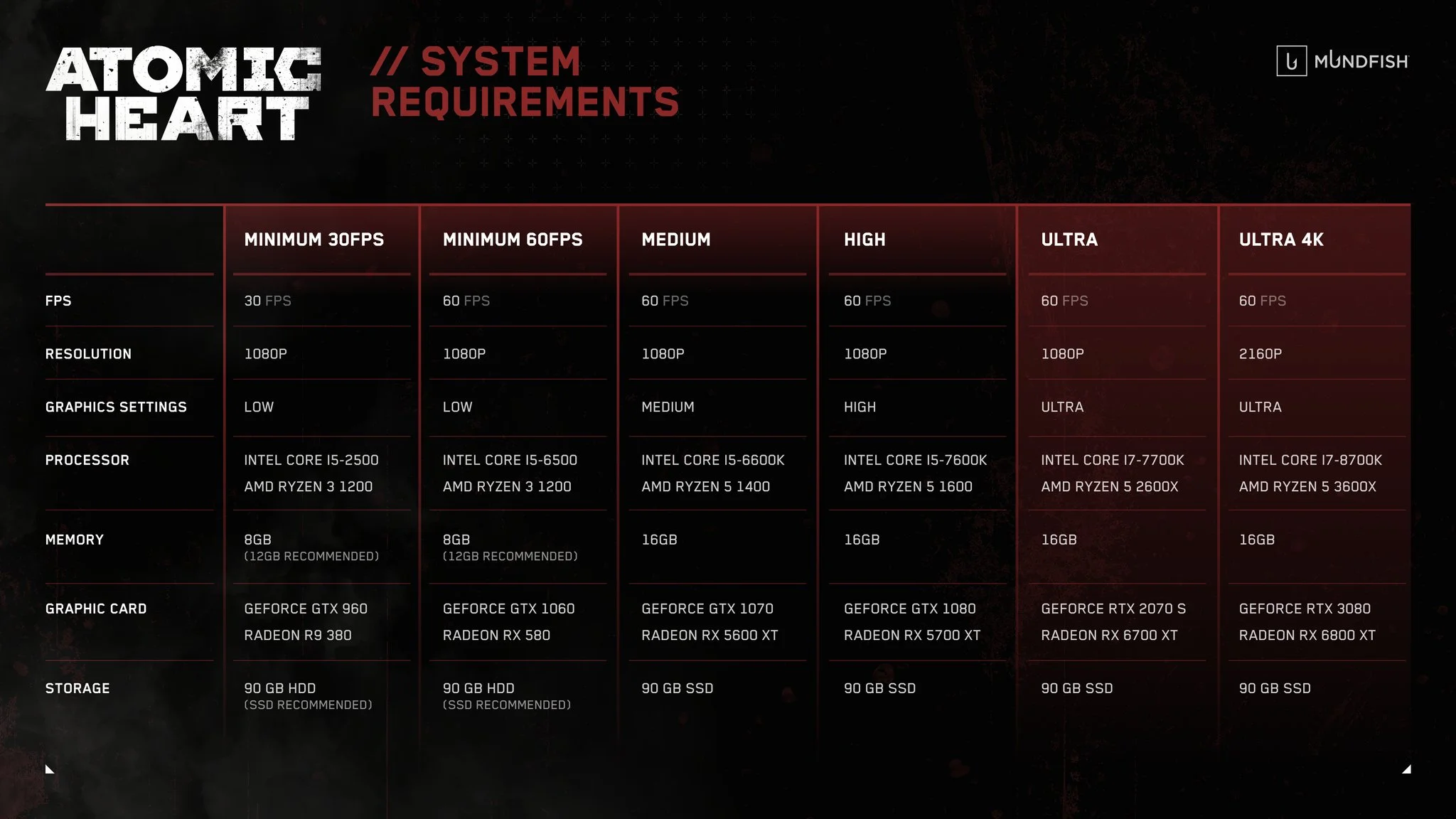 1080p, Low, 30FPS
To run the game at 1080p resolution with low settings and at 30fps, you will need a modest Nvidia GTX 960 or Radeon R9 390. The CPU requirement is either an Intel i5-2500 or AMD Ryzen 3 1200.
That's really good! You can even run this game at low settings and have a decent experience with a card like GTX 1050Ti! Even with Nvidia GTX 1650 or AMD RX 570, you can run this game at low-medium settings and lock at 30fps for a console-like experience.
1080p, Low, 60FPS
If you are a stickler for a 60fps experience, you can run the game at 1080p resolution and low settings with the likes of GTX 1060 or Radeon RX 580. You can even bump up some settings (like textures) to medium to run this game quite well albeit at lower settings and have a decent experience.
If you have cards like GTX 1660 or 1650 Super or Radeon RX 6500XT, you can definitely enjoy the game at 60fps with low-medium settings.
1080p, Medium, 60FPS
For a 60fps experience with medium settings at 1080p resolution, the game demands a GeForce GTX 1070 or Radeon RX 5600XT with CPU requirements of either Intel i5-6600K or AMD Ruzen 5 1400.
For medium requirements, you will need 16GB of RAM and 90GB of memory (SSD). If you have RTX 3050 or GTX 1660Ti/Super, you can enjoy this game at 60fps at medium settings.
Atomic Heart Recommended System Requirements
The requirements of the game going from low to high are really well-scaled as it is evident from jumping to medium to high. Going from medium to high settings requirements, it only requires a GPU that is 17% more powerful.
If your GPU lies between that of GTX 1070 or GTX 1080, you can pretty much run the game at medium-high settings at 60 fps or high settings at 40-48fps.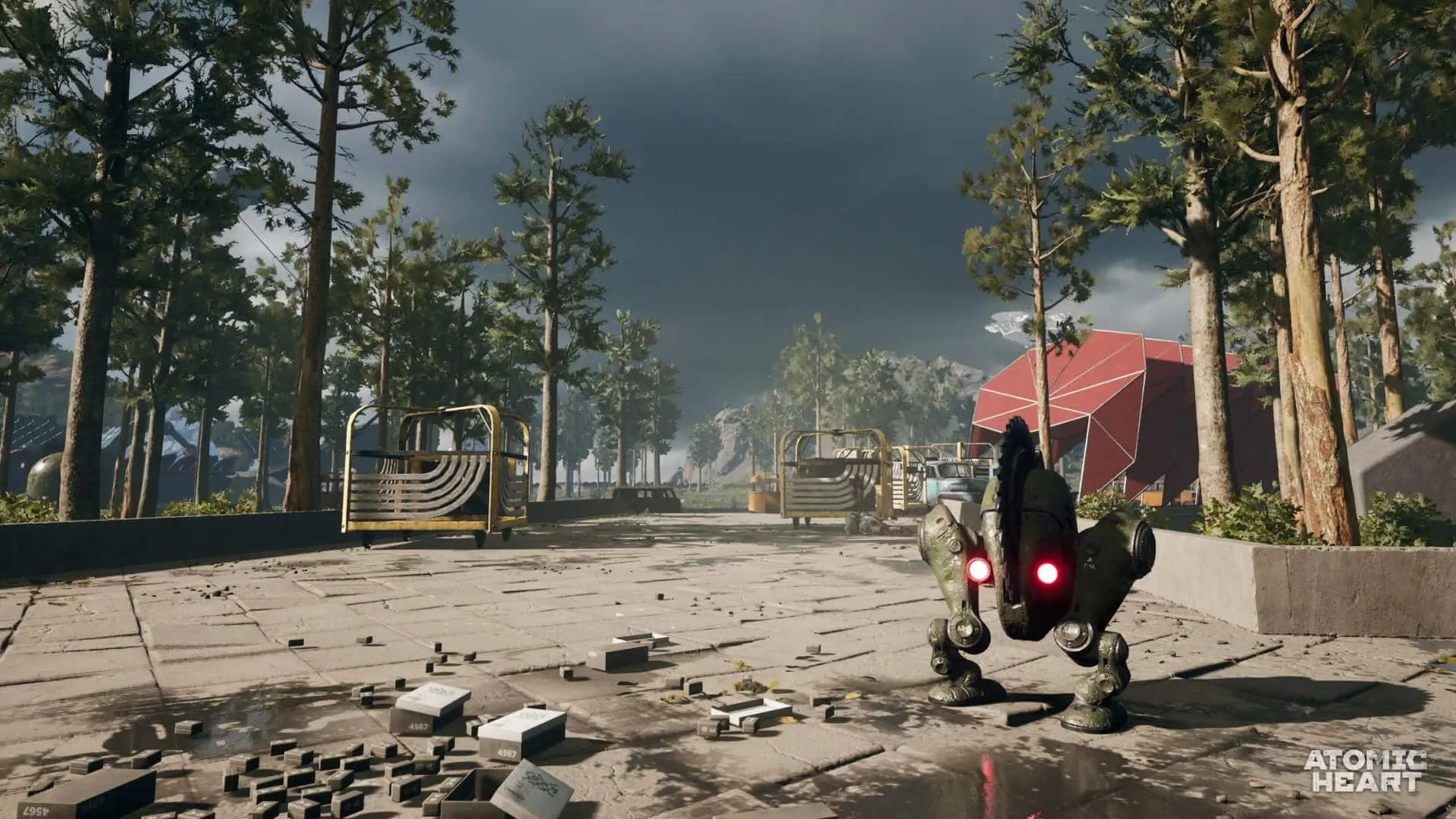 1080p, High, 60FPS
The recommended setting for running the game at 1080p resolution at 60fps with high settings, you need a GeForce GTX 1080 or Radeon RX 5700XT. CPU requirement is very modest with either Intel i5-7600K or Ryzen 5 1600.
The RAM and storage requirement remains the same even at 4K ultra settings at 16GB of RAM and 90GB SSD storage.
1080p, Ultra, 60FPS
For running the game at 60fps, 1080p resolution with ultra settings, the game requires RTX 2070 Super or Radeon RX 6700XT. The requirements jump from high to ultra is quite steep but is still pretty modest.
The GPU requirement from AMD and Nvidia doesn't seem to match here as the AMD Radeon RX 6700XT is about 18% faster than Nvidia GeForce RTX 2070 Super which doesn't make sense.
Also read: PC build with RX 6700XT for 1440p gaming
The requirement to run at ultra looks quite exaggerated and I believe you will be able to run the game at ultra with a slightly less powerful GPU like RTX 3060 or anything between 2070 Super and RX 6700XT.
4K, Ultra, 60FPS
Things get a little confusing with 4K Ultra requirements at the GPU requirement jump isn't that high. Jumping from 1080p ultra to 4K ultra, the game requires a GPU that is about 44% faster.
For 4K ultra recommended requirements are RTX 3080 or RX 6800XT with CPU requirements of either Intel i7-8700K or Ryzen 5 3600X. This is really well-optimised!
If you have anything higher than the -80 class GPU of AMD or Nvidia, you can experience 60+ fps gaming at any resolution.
1440p gaming requirements
The requirements for 1440p gaming aren't given which is a bummer because there is an increasing number of gamers who play at 1440p. But it looks like, with graphics cards like RTX 3060Ti, and RTX 3070 you will be able to enjoy the game at the highest settings at 60fps, 1080p resolution or 1440p resolution with high settings.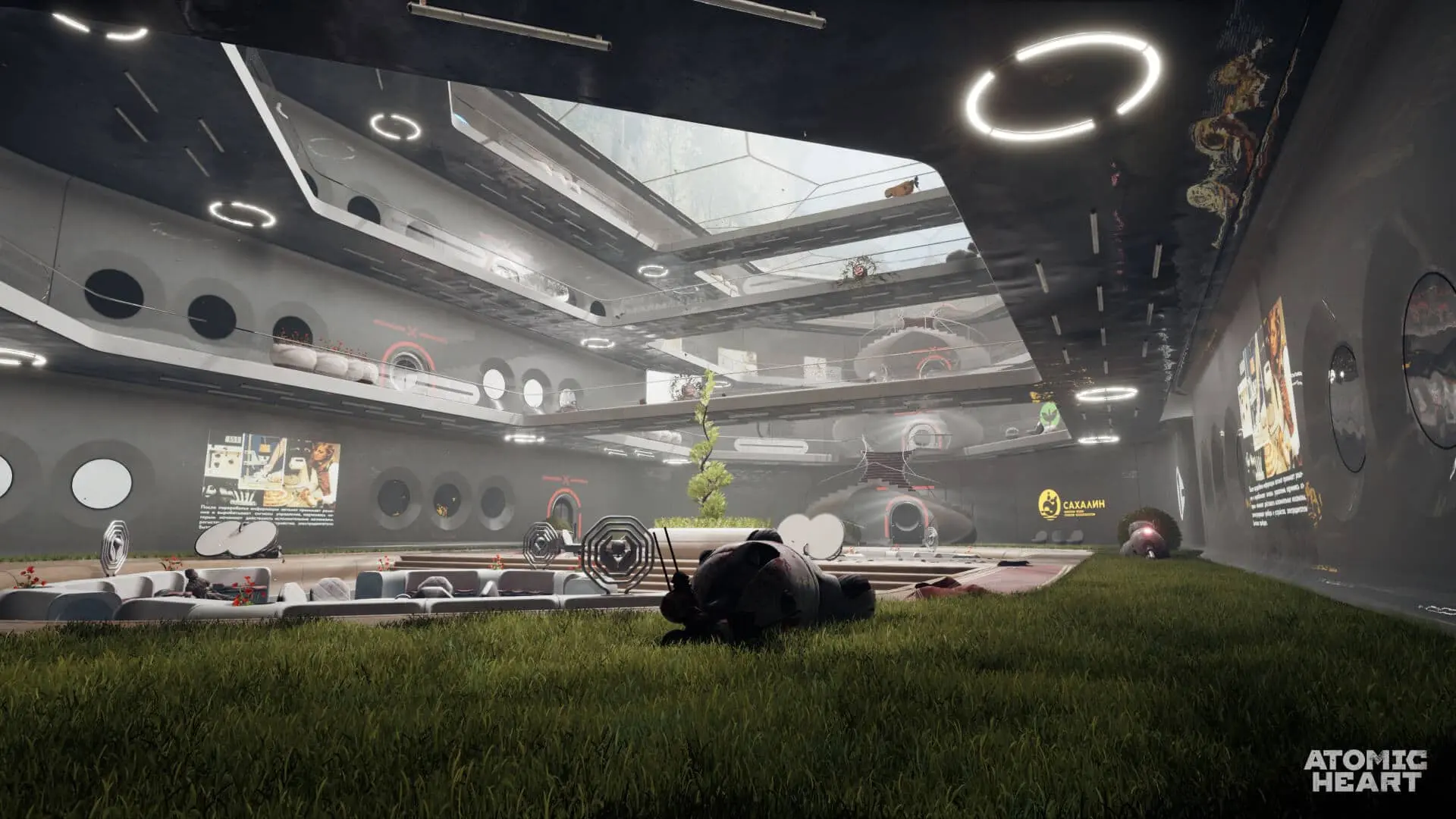 It looks like 1440p high settings requirements will fall in the same performance category as the 1080p Ultra. If you have a card like RX 6600XT, RX 6700, RTX 3070, RTX 2080, you will be able to run at 1440p high-ultra settings for a 60fps experience.
DLSS and FSR
Atomic Heart will support AMD FSR 2 and Nvidia DLSS 3 on RTX 40 series cards. DLSS 2 will be available for the rest of the RTX cards.
Intel XeSS will not be supported at the launch but developers will bring it later down the line.
The system requirements do not account for Ray Tracing which will be available in the game.
Conclusion
It is refreshing to see a game that is well-optimised like this. From all the gameplay footage we have seen so far, the game looks visually impressive and the system requirements for such visuals look impressive too.
Atomic Heart releases on February 21 for PS4, PS5, Xbox Series S|X, Xbox One and PC. The game will be available on Xbox GamePass too.