At Apple's annual Worldwide Developer's Conference (WWDC 2023). Apple has announced a slew of exciting updates and new releases, including a new version of its Mobile OS – iOS 17, a new Mac Pro, and a groundbreaking augmented reality headset, the Apple Vision Pro.
Here's everything that was announced and launched at this year's event.
The Apple Vision Pro: A New Reality
The headlining and most awaited launch in the conference was the unveiling of the Apple Vision Pro, marking Apple's entry into the Augmented Reality (AR) space. With Vision Pro, Apple has tried to offer a seamless blend of the real and digital worlds, in a form factor akin to a sleek pair of ski goggles.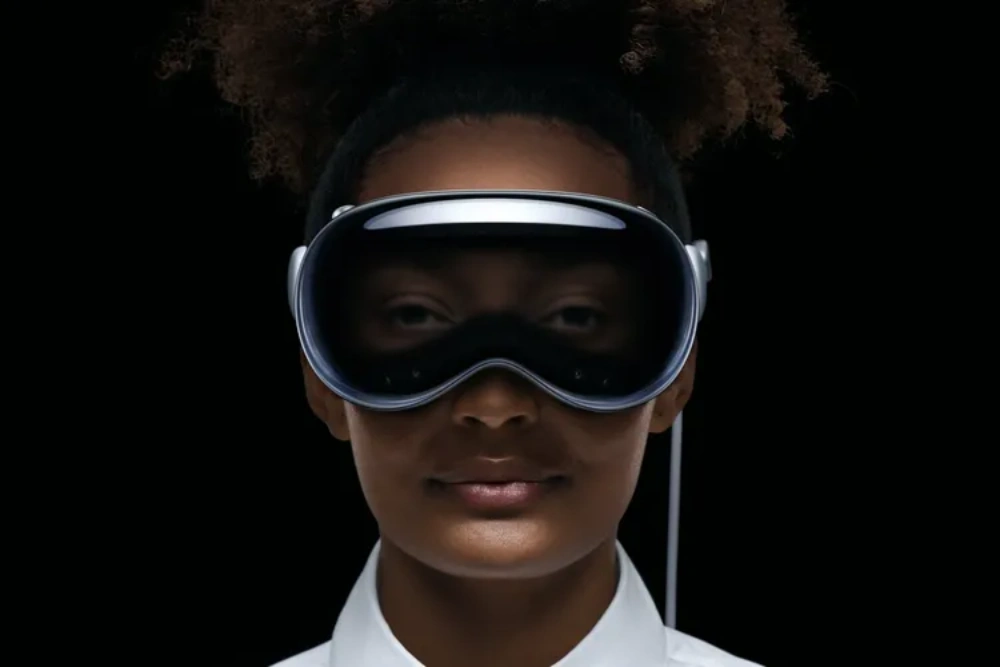 The Vision Pro can shift between AR and VR at the turn of a dial, all while allowing control through eyes, hands, and voice commands.
Innovations extend to social interaction, with the EyeSight system allowing the wearer's eyes to be seen by others, and a glowing screen indicating when a user is engaged in VR and therefore unavailable. The headset supports spatial audio for enhanced remote communication, and users can also capture and relive moments using an inbuilt 3D camera.
For entertainment, the Vision Pro will support Apple TV and Arcade content, including premium offerings from Disney. This new piece of hardware is a significant addition to Apple's lineup and is expected to compete directly with Meta's Quest 2 and Quest Pro headsets.
The headset is priced at $3499.
We have covered more about Apple Vision Pro here.
The new 15-inch MacBook Air Takes Flight
Apple also introduced the 15-inch MacBook Air, positioned perfectly to fill a gap between the 16-inch and 14-inch MacBook.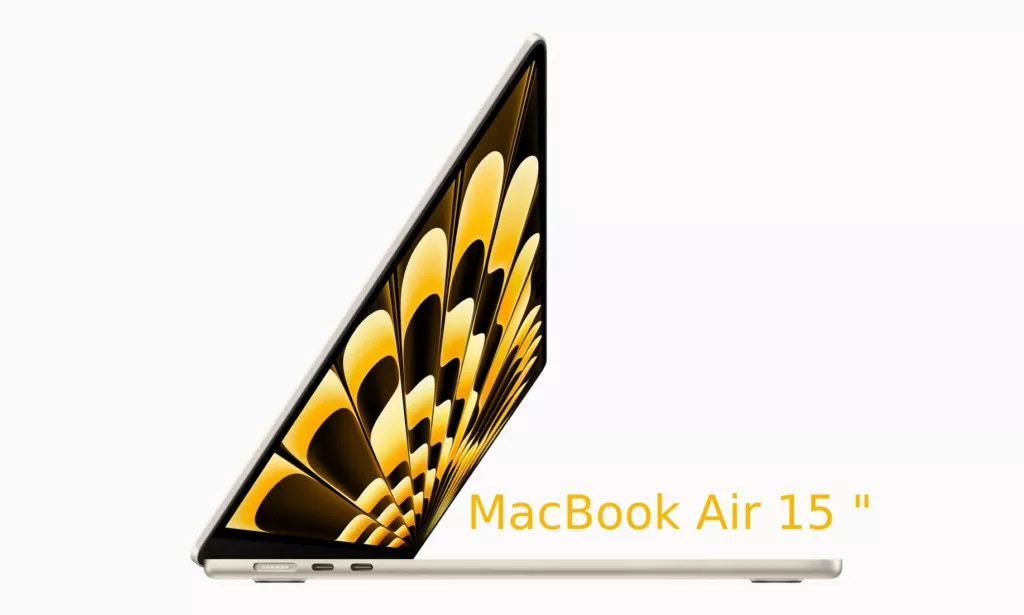 The new MacBook Air features an ultra-thin form factor at just 11.5 mm, a 15.3-inch Retina display with slim 5 mm bezels, and a brightness of 500 nits, ensuring excellent visibility in all light conditions. This device is being touted as the thinnest 15-inch laptop in marketing, the device recalls the game-changing introduction of the original MacBook Air in 2008.
The device is powered by Apple's M2 chip, promising an impressive 12 times speed improvement compared to previous Intel MacBook Air models. Despite its thin profile, Apple states the MacBook Air can deliver up to 18 hours of battery life on a single charge, No Fans.
Bridging the gap between the smaller 14-inch model and the larger, more expensive 16-inch MacBook Pro, this new MacBook Air stands to attract a unique user niche. As the device begins to reach consumers, it will undoubtedly be a popular device in the ultra-thin laptop category.
The Mac Pro and Mac Studio with M2 Ultra: Powerhouse Redefined
Also grabbing headlines was the introduction of the new Mac Studio and Mac Pro. Mac Studio, which now comes powered by M2 Max and the new M2 Ultra.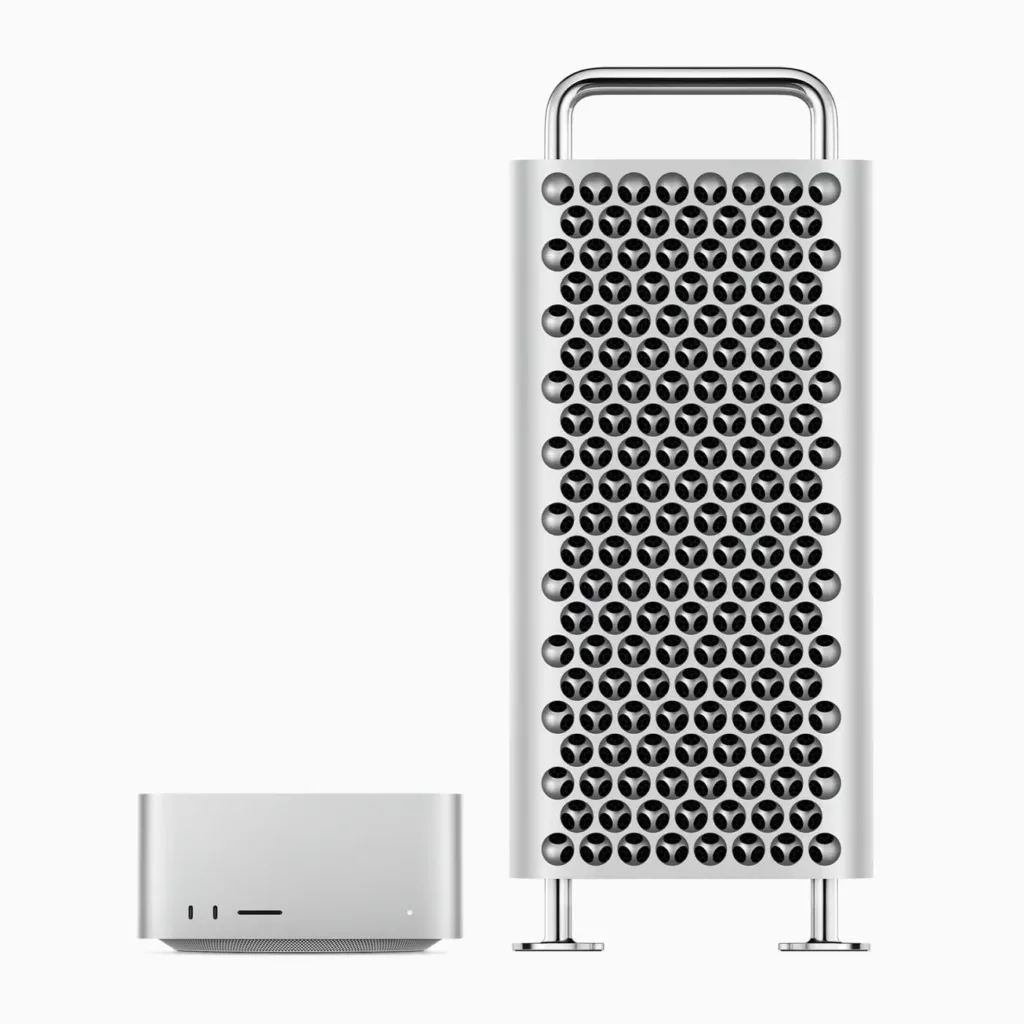 While the Mac Pro features M2 Ultra.
These new powerhouses can be configured with up to a 76-core GPU and 192 GB of memory.
The new Mac Pro boasts six open PCIe Gen 4 slots for expansion, eight built-in Thunderbolt ports, and offers up to 3 times more speed than its Intel predecessor. It will be available starting June 13th, with prices from $6,999.
The new Mac Studio and Mac Pro are already available to order today on apple.com/in/store.
The New iOS 17: Feature-Rich Upgrade
Apple announced iOS 17 with several exciting updates, including a new StandBy mode that turns the iPhone into a digital nightstand while charging. The new iOS also introduced a built-in journaling app, better autocorrect and voice transcription, and live voicemail. Also notable is the ability to drop the "Hey" from "Hey Siri", which makes the virtual assistant more accessible.
We have covered about all the new features and updates of iOS 17 here.
macOS Sonoma
Apple introduced macOS Sonoma, the latest version of its advanced desktop operating system. macOS Sonoma comes with all-new capabilities aimed at elevating productivity and creativity. This includes personalization with widgets and stunning new screen savers, significant updates to Safari and video conferencing, and an optimised gaming experience. It also features new interactive tools like Presenter Overlay for remote presentations and Reactions for gesture-triggered video effects.
iPadOS 17
iPadOS 17 focuses on revamping the user experience and making the iPad a more versatile device. While details were limited in the keynote, it's expected to add significant improvements to existing features and introduce new functionalities to align with the growing needs of users.
watchOS 10
The newly introduced watchOS 10 offers a fresh approach to quickly view information with redesigned apps, a new Smart Stack for displaying relevant widgets, new watch faces, and additional cycling and hiking features. It also introduces tools to support mental health, highlighting Apple's commitment to health and wellness.
tvOS 17
In a move to enhance the entertainment experience, tvOS 17 now brings FaceTime and video conferencing to the largest screen in your home. It consolidates all your entertainment needs into one place, be it movies, shows, music, games, fitness, or now, video calls.
iOS 17, iPadOS 17, and watchOS 10: Expanding into Health
Apple announced new health features for iOS 17, iPadOS 17, and watchOS 10 that focus on mental and vision health. These updates provide users with the ability to log emotions and daily moods, and see valuable insights. The updated Health app has also made its way to the iPad, allowing users to view their health data more efficiently.
Privacy and Security Innovations
WWDC 2023 also marked the introduction of powerful new privacy and security features. This included major updates to Safari Private Browsing, Communication Safety, and Lockdown Mode. Apple continues to innovate while upholding its strong belief that privacy is a fundamental human right, and these new features reinforce Apple's commitment to user privacy and security.
Conclusion
The most standout release, the Apple Vision Pro, marks Apple's entry into the AR/VR realm. Along with significant updates to iOS and new hardware, the tech giant continues to lead the tech industry in many aspects.