After much wait and speculations. Apple has finally announced its much awaited mixed reality headset. Apple is calling it Vision Pro.
Today at WWDC 2023, Apple announced the highly anticipated Apple Vision Pro, its first-ever augmented reality (AR) headset. "It's the first Apple product you look through, and not at," CEO Tim Cook remarked during the device's unveiling.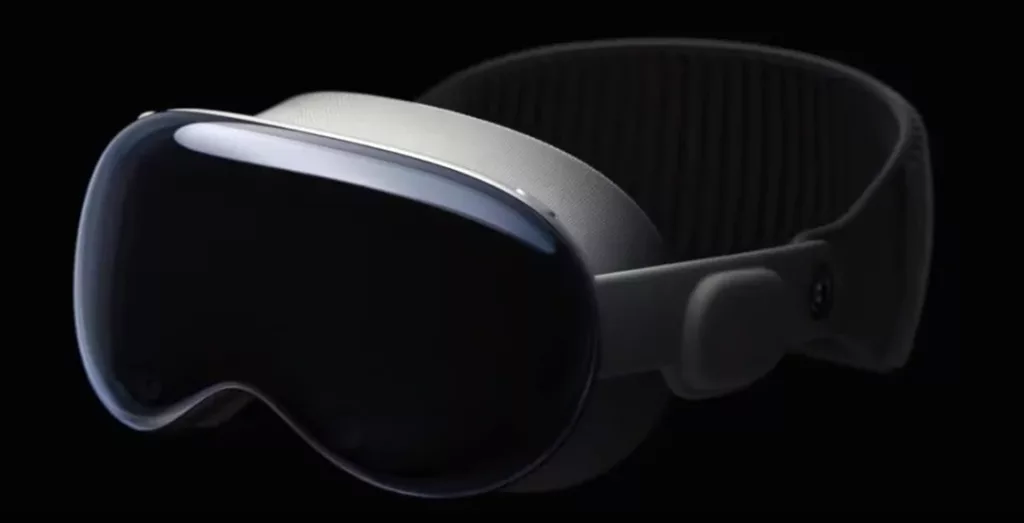 Apple attempts to seamlessly blend Reality and the Digital World
The Vision Pro resembles a sleek pair of ski goggles and has been designed to "seamlessly" integrate the real and digital world. A notable departure from typical hardware controls, the headset introduces eye, hand, and voice-controlled interaction. As a result, users will be able to navigate applications by simply looking at icons, tapping to select, and flicking to scroll.
Interchangeable Between AR and VR
While primarily envisioned as an AR device, the Vision Pro also offers a full virtual reality (VR) experience. A dial allows users to easily transition between AR and VR, further enhancing the device's versatility.
Connectivity and Real-World Engagement
The Vision Pro supports Bluetooth accessories and offers the ability to connect your Mac for use inside the headset. The device uses pass-through video, permitting users to view their real surroundings in full color and project 3D objects into physical space. This includes bringing objects out of a digital message thread and placing them in the real world.
Apple has prioritized user engagement with their surroundings, introducing a feature called EyeSight which displays the wearer's eyes to others. When users are fully engaged in VR, a glowing screen obscures their eyes to signal their unavailability.
Enhanced Communication and Entertainment Experiences
The headset offers several innovative features for communication and entertainment. Users can employ spatial audio for arranging FaceTime participants as "video tiles" around the room. It also includes a 3D camera for capturing and revisiting videos from within the headset. Apple further revealed that the Vision Pro would support TV and Arcade content, including premium offerings from Disney.
Pricing and Availability
Apple Vision Pro pricing will start at $3,499 and launch early next year, starting in the US market, with more countries coming later in the year.
Overall, Vision Pro seems more focused on AR rather than VR.
A Long-Awaited Arrival
The Vision Pro has been a highly anticipated addition to Apple's product lineup. Reportedly years in the making, it marks a significant move by CEO Tim Cook into the AR market.
Despite entering a sector that has yet to reach mainstream popularity, the Vision Pro has already earned some praise from industry insiders.
The AR/VR market now has few more competitors.
Meta is another player in this market with its Quest 3, which was recently launched days before this Vision Pro launch. Even though they both seem to target different audience and prices are also on different levels. Overall, it is good for the AR/VR sector.