With several new launches updates coming at Computex 2023 one after another. We have one surprise launch from Virtual reality world. The Launch of latest Meta Quest 3 by Meta Platforms Inc., the social media giant formerly known as Facebook.
The launch of Meta Quest 3 was a surprise as it no prior reports of of launching at Computex 2023. It launched just before Meta Quest Games Showcase. Interestingly it just came few days before Apple's highly anticipated Worldwide Developers Conference (WWDC) where a rumored mixed-reality headset might be unveiled.
Quick features Meta Quest 3
"next-gen" Qualcomm chipset | 2X graphics performance of the Quest 2
Quest 3 is more comfortable and 40 percent thinner than its predecessor
Addon Touch Pro controllers – TruTouch haptic feedback
Pricing $500 for 128GB of storage
Full backward compatibility
Meta Quest 3: Now with Mixed Reality support
Mark Zuckerberg, CEO of Meta uploaded an introduction to Quest 3 in an Instagram Post
Meta Quest 3 is a more advance from its predecessor, offering mixed reality support with full-color passthrough, a feature that allows users to perceive the physical environment around them in color through the device's external cameras.
This ground-breaking functionality allows for the blending of augmented reality elements with the user's actual surroundings. According to Zuckerberg, this is "the first mainstream headset with high-res color mixed reality."
Next-Gen Performance
The Meta Quest 3 is powered by a "next-gen" Qualcomm chipset, delivering twice the graphics performance of the Quest 2.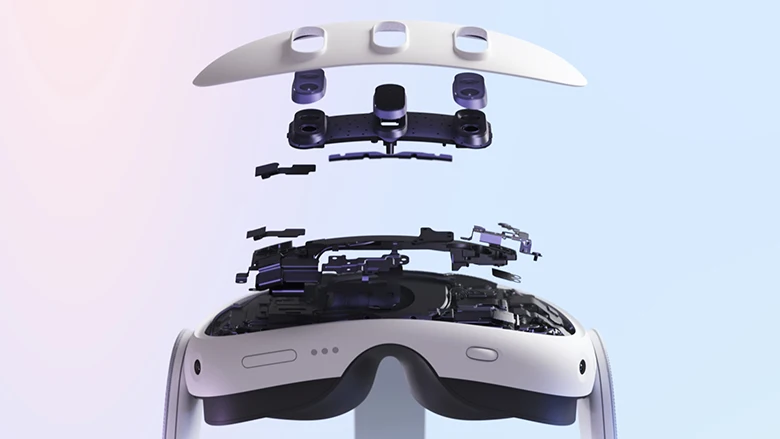 Despite this significant upgrade in power, the Quest 3 is more comfortable and 40% thinner than its predecessor, making it the "most powerful headset yet" in Meta's product line as per Zuckerberg.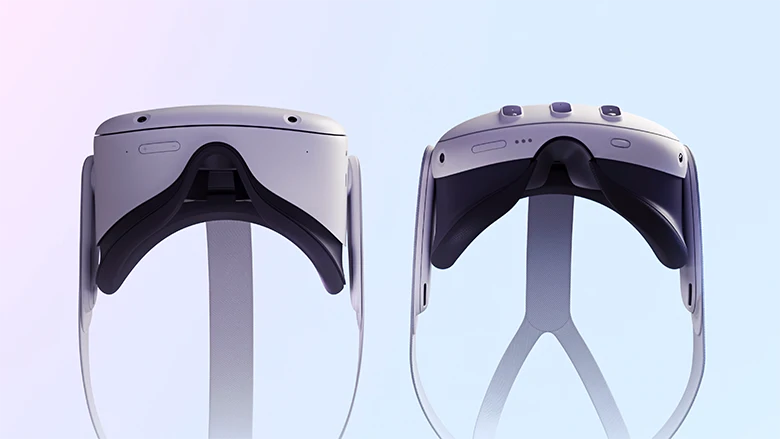 The controllers have also been redesigned for the Quest 3. They are sleeker and more ergonomic, incorporating the TruTouch haptic feedback technology previously seen in the Touch Pro controllers.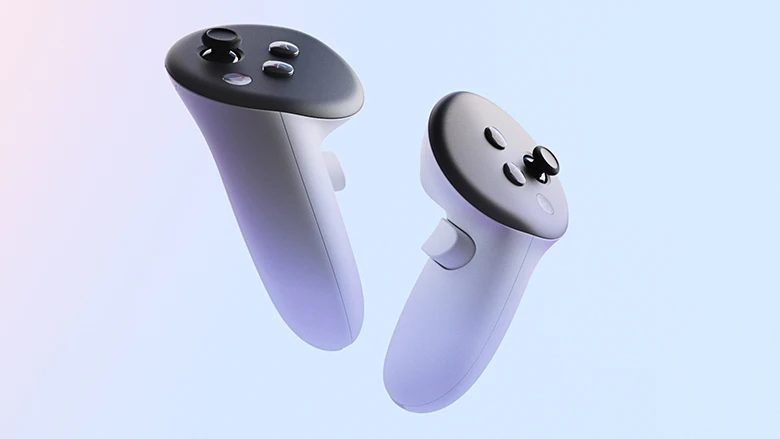 Also the outer tracking rings are now removed from the Touch Plus controllers, which according to Meta, allows them to feel more like an extension of the user's hands while taking up less space.
Hand tracking is also supported from the onset with the Quest 3.
Full Backward Compatibility
The Quest 3 will maintain full compatibility with every Quest 2 app and experience, ensuring a smooth transition for existing users. More details about the Quest 3 will be revealed at Meta's Connect conference, scheduled for September 27th.
Pricing and Availability
The Meta Quest 3 is set to retail at $500 for the base model with 128GB of storage and will be available this fall in all countries where the Quest 2 is currently available. This makes it half the price of a Quest Pro and on par with the cost of a PlayStation VR2.
You can signup for Preorder for Meta Quest 3 on official website.
Enhancements and Pricing updates for the Quest 2 and Quest Pro
An upcoming software update will significantly boost the performance of the Quest 2 and Quest Pro, with CPU performance increases of up to 26 percent. GPU performance will also see a boost, up to 19 percent on the Quest 2 and 11 percent on the Quest Pro. Dynamic Resolution Scaling will be enabled on both headsets, allowing them to "take advantage of increased pixel density without dropping frames."
Pricing for Quest 2 and Pro
The Quest 2, on the other hand, will once again cost $300 for the base 128GB model starting June 4th. The 256GB variant will be priced at $350. Meta had increased the price of the Quest 2 by $100 last year, citing rising manufacturing costs, but subsequently reduced the price of the 256GB Quest 2 by $70 to $429 in March, with a goal to make VR more accessible.
Launch before upcoming Apple 's premium mixed-reality headset
While it's hardly a surprise that Meta is introducing the Quest 3, the launch comes at a time when competition in the mixed reality space is heating up. With Apple rumored to be revealing a premium mixed-reality headset at the upcoming WWDC, Meta's announcement seems to be a strategic move to maintain its foothold in the market.
The Meta Quest 3 takes the world of virtual reality to a new level. From its next-gen chipset to the high-res color mixed reality, the device feels far lighter and thinner than its predecessor.