Netflix, Disney+, and Hotstar apart from being practical household names have one thing in common, they all are OTT platforms. And I believe there is barely anyone who doesn't know about OTT platforms.
The OTT stands for "Over the Top" and refers to content that is delivered over the internet through streaming services. It won't be an exaggeration if I say that we are standing in the middle of the Massive OTT revolution. An OTT channel delivers content online rather than through a traditional cable company or broadcast provider. So how does it all start?
Let's dive in to know more about Over the top.
Over the top (OTT) refers to film and television content provided via a high-speed Internet connection rather than a cable or satellite provider. OTT does not mean free, as the term encompasses services such as Netflix, Amazon, iTunes, and HBO Now.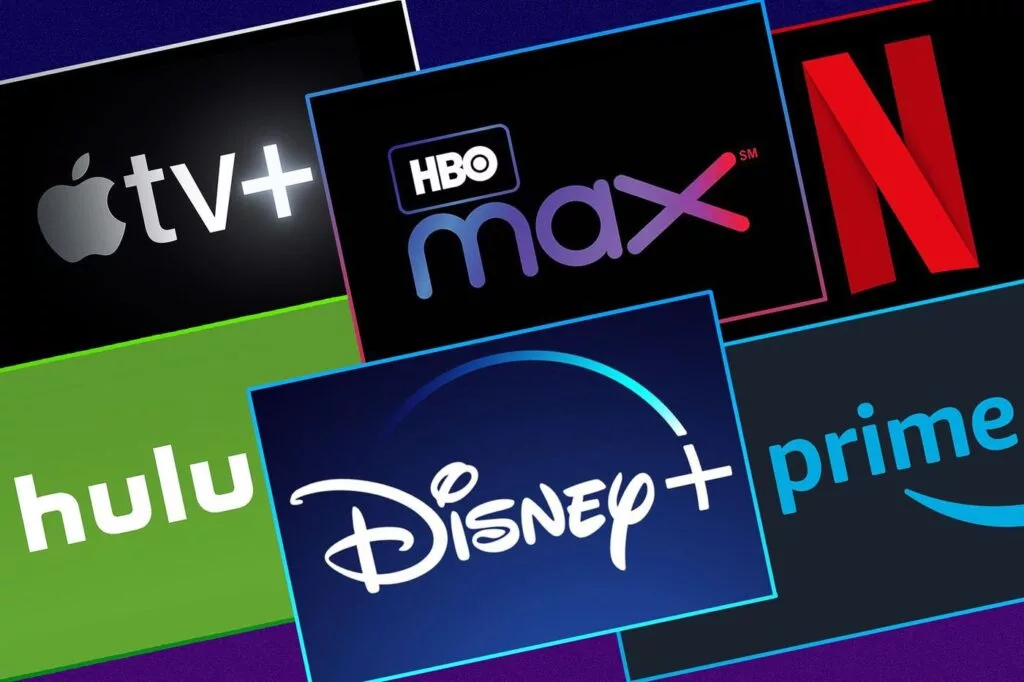 OTT (Overtop platform)is named so because it is a service that delivers media content directly to users' devices like mobiles, smart TVs, desktops, and tablets. Users can watch video content at any time from anywhere with internet-connected devices. It bypasses telecommunication networks, broadcast channel platforms, and cable and satellite networks to transmit media content directly to users' devices
In general, it refers to the practice of streaming content directly over the Internet to customers. This is the entertainment of the future, one that is already taking shape. Due to this, the video streaming world is receiving a massive growth spurt, and it's unlike anything we have seen before.
How OTT is different from traditional media.
These days, viewers seek a broader selection of programming than they did decades ago. The majority of them watch their favorite content on mobile devices, game consoles, Smart TVs, and other connected devices. The market has traditionally offered consumers limited choices for television, resulting in them paying for channels they don't watch.
While TV requires a subscription to a cable service, OTT content is streamed directly over the Internet and paid for directly by consumers. Consumers can stream OTT content anywhere, at any time—a big perk over traditional TV programming.
Over-the-Top (OTT) viewing options provide consumers with a wide variety of viewing options and subscription costs at more affordable rates than their satellite and cable counterparts.
OTT, or "over the top," name comes from original streaming devices, which went "over the top" of traditional television devices. Instead of watching traditional cable, which controls the programming, they can watch, users who subscribe to OTT services can choose what they want to watch, and when they want to watch it.
OTT devices – What they are and How do they work?
All devices that can receive and stream video content over the internet are called OTT devices. Smart TVs, Android or Apple TVs, Amazon Fire TV Sticks, or gaming consoles can all be used in this way. Even your phones, laptops, and tablets with a stable internet connection can be used as OTT devices.
As we know that the competition is becoming fierce for OTT platforms and devices, there are almost dozens if not hundreds of OTT streaming providers. some of them are Amazon fire TV stick 4k, Chromecast with Google TV, Roku streaming stick+, Apple TV 4K, Nvidia shield TV, etc
What makes the OTT platform better?
Here are just a few reasons why the format is more appealing than traditional alternatives:
High-value content at low cost: Streaming services are widely considered a cost-effective alternative to traditional cable packages. A premium Netflix subscription is currently $17.99, while the basic plan costs just $8.99. That's a reasonable fee even if you only intend to watch a fraction of its offered content. Netflix even decreased its charges for different plans by up to 60% in India to attract a larger Indian audience.
Original content: In recent years, OTT providers like Netflix and Amazon Prime have begun producing original content that is exclusively available through their services. Shows like Mirzapur, Sacred games, Tandav, Paatal Lok, One Mic Stand, etc dragged a large number of audiences to these platforms because of their originality. Content from any part of the world can be accessed easily without spending any extra amount of money. Some popular Korean shows like Squid game, Hellbound, and All of us are dead are also gaining immense popularity. Platforms like HBO Max and Disney+ also have exclusive streaming licenses for previously televised content.
Compatibility with multiple devices: For years, watching cable television required a television set. Today, we can watch OTT content from a broad range of devices. Any account holder can enjoy the same OTT experience from a gaming console, smartphone, tablet, or smart TV.
OTT replacing traditional media distribution?
Increasingly, people are "cutting the cord" with traditional television services and moving to OTT and streaming services for their daily consumption of content. Increasingly, users appreciate the convenience of OTT services: they can choose what they want to watch, when they want to watch it, and pause or replay content as needed. At the same time, OTT services often cost less than traditional cable or satellite, which means that an increasing number of consumers are making the move to these vital channels. OTT services also allow for specific demographic targeting.
Technology has immense potential. Video streaming services are on the rise globally, with North America representing the most mature market at a 51% adoption rate. Europe and Asia-Pacific are seeing impressive growth as brands like Netflix expand internationally.
Beyond global adoption rates, major opportunities exist in non-entertainment markets. One recent survey determined that 50% of OTT subscribers pay for educational content, usually in the form of instructional streaming platforms. Streams that emphasize children's programming or health-based content might hold immense potential.
OTT platforms should also consider the benefits of tiered monetization. While most solutions are subscription-based, subscribers are also open to in-app purchases. Casting a wide net when it comes to monetization methods could help OTT solutions grow in the years ahead.TT platforms should also consider the benefits of tiered monetization. While most solutions are subscription-based, subscribers are also open to in-app purchases. Casting a wide net when it comes to monetization methods could help OTT solutions grow in the years ahead.
OTT platforms provide newer opportunities for marketing
Performance marketing has proven to be an especially successful method of attracting subscribers to OTT platforms in a way that is scalable and predictable for marketers.OTT ads are easier for consumers to interact with. This medium of content is being watched across many different devices, anywhere, at any time. People are streaming content during their daily commute, watching it on breaks at work, and engaging at home. This means that there is a higher likelihood of people seeing those specific ads than there is of people seeing television ads. Not only that, but OTT ads are also more convenient: you don't have to assign them to run during a specific time slot, where it will only be viewed during that specific time.
Advertising often plays either before, in the middle of, or after a program. You might, for example, choose to position your business in front of a familiar show that is often followed by your target audience or to position your ad alongside a movie that you know your target audience enjoys on a regular basis.
Millennials can spend as many as seven hours a day streaming content on their phones, which provides an immense opportunity for your business to connect with potential customers. Furthermore, OTT allows for a higher level of engagement from users who are interacting with the ads. Often, users are on their phones and tablets while streaming content. As a result, they can respond immediately to the ad, whether that means clicking through to make a purchase, answering a question, or visiting your website on the spot. This immediate response can help raise sales and increase the overall return of your advertising investment. OTT clearly represents the future of media. It's an exciting time to be a part of it.
Advertisers are experiencing high levels of success with their OTT marketing tactics. This method has a high overall ROI, often climbing higher than traditional TV. OTT ad spend is growing exponentially–and with a good reason for savvy advertisers who want to continue to meet customers where they are, on the platforms they're already using.
How covid the situation accelerated the popularity of OTT platforms?
The unexpected rise of the COVID-19 pandemic has been the harbinger of unprecedented growth in the global OTT market. Even before the lockdown started the OTT market had grown by 15% in 2019.
With the pandemic on the rise and lockdowns being extended, people are afraid to venture out. Most of the cinema halls, malls, and adventure parks have been shuttered for a good part of this year, and consumers are left with very few entertainment options. They invariably seek to find means to entertain themselves in the safe confines of their homes. And this is where OTT platforms have come to the rescue.
Increase in the number of viewers: OTT consumption has skyrocketed in India as International brands like Amazon Prime and Netflix reported a 67% & 65% uptick in subscriptions, respectively. Indigenous players like Zee Network's Zee5 and AltBalaji recorded an 80% and 60% rise in subscriptions & user base, respectively.
Increase in viewing time span: Yet another statistic gleaned from CNBC-TV18's Trendspotting report is that Indians spent around 4,600 crore minutes a day on OTT platforms during March 2020. But as the nation went into lockdown, these figures skyrocketed to 6,000 crore minutes. This is a 30% growth on a month-on-month basis.
Increase in revenue from OTT Market: According to a Research Dive report, the global over-the-top (OTT) market which accounted for $110.1 billion in 2018 is expected to garner $438.5 billion by 2026 growing at a healthy growth rate of 19.1%. The OTT market has already garnered USD 155.6 Bn in the current situation.
Growing demand for Exclusive content.
The rising popularity and demand for OTT is a ray of hope at a time when production has halted, and no new fresh content is being created. Streaming hasn't stopped via the OTT platforms and subscribers are hungry for more content.
While linear TV viewership has increased by approximately 6-7%, OTT viewership has increased by 38% during the COVID crisis. Therefore, production houses are taking a plunge into the digital space to monetize their existing content. The fact that they have a good handle on consumer preferences and vast production experience will help them tailor their offerings accordingly to the market.
Along with showcasing original content, OTT service providers have begun establishing exclusive tie-ups with broadcasting networks to offer personalized TV experiences. A few examples of such mutually beneficial partnerships are Sky partnering with Netflix and Disney+, AltBalaji with Zee5, Hotstar with Star India, MX Player with Arré and Hoichoi, and Hulu with ABC and NBC. Such mutually beneficial partnerships with bundled offerings will help OTT providers present a more captivating offering and appeal to many customers.
Growth of OTT in India
Five years back, if someone would have said they have got a Netflix or Amazon Video subscription, it would have been considered a surprise, while now it is the reverse. Such has been the growth of the OTT platform in our country, and we can say OTT was the reason for the growth of the entertainment sector.
Currently, the OTT platform has been valued at INR 35 billion with close to 500 million internet users (also expected to grow at 8% annually), who spend an average of 40 mins per day consuming online media content. It has been anticipated that by 2022, India would be the number one in terms of revenue or valuation of digital and OTT media content.
OTT media and its growth have been like a revolution. Its initial entry into the Indian entertainment scene is a fascinating topic to study. In 2012, we had about two OTT media platforms, but now, as of Jan 2020, the number is about 40. In 8 years, this is incredible growth both in terms of a business and an industry. So, what led to this growth? Some of the key factors are:
The OTT industry in India is populated both with local and global players with heavy competition. Some of the dominant players holding the reigns of the industry are Hotstar – with around 300 million active users; ZEE5 – 60 million active users; Amazon Prime video – 13 million active users; Netflix – 11 million active users. All these companies over time, have understood the preferences of consumers and have invested heavily in original, diverse, and high-quality content focusing on a mix of sports, movies, and shows in different regional languages. This has been attributed to their success and continuous growth in the industry.
Some high-profile movies like Gulabo Sitabo, Angrezi Medium, Penguin, Ponmagal Vandhal, etc have seen direct releases on these new platforms. With the disruption brought about by this pandemic, almost every business is going virtual trying to have its presence on the digital front. The shift towards digital and quality content is so evident that certain job roles and profiles such as ad executives and marketing consultants have been replaced by copywriters and content strategists.
The Future of OTT in our country is defined by diverse and quality content. As of 2019, India had around 150 million OTT platform users, and 50% of them were from tier-2 cities. Roughly around 220 million consume content from social media and Google. So, these 70 million people who are not using the platforms but still consume content online are the ones the OTT companies are targeting.
India being a young nation, these numbers are bound to increase in the years to come, and OTT companies are investing heavily to capture this segment. If we must summarize the future of OTT in one word, it would be – OPPORTUNITY!
As per a recent study, most Indian viewers prefer watching regional language content, especially Hindi, on OTT platforms. Hindi language content accounted for >50% of the overall streaming in April–July 2020.
Overall, the top five metro cities accounted for 46% of the total OTT video platform users, while Tier I cities accounted for another 35% of users in July 2020.
Another study revealed that ~90% of consumers prefer watching video content in regional languages and that only 7% of the total time spent on OTT platforms in India is on English content. All these stats clearly states that the OTT revolution has just started. We are about to receive some major content and opportunities through them.