Intel has silently released its lower mid-range graphic card, Arc A580. Intel Arc A580 is the first card in the Arc A500 series. Announced back in 2022, Intel Arc A580 was launched on October 10 at an official price of $179 (INR 17,700).
According to Intel, Arc A580 will compete with the Nvidia RTX 3050 and AMD RX 6600 which are slightly more expensive. Here's a look at the Intel Arc A580 specifications.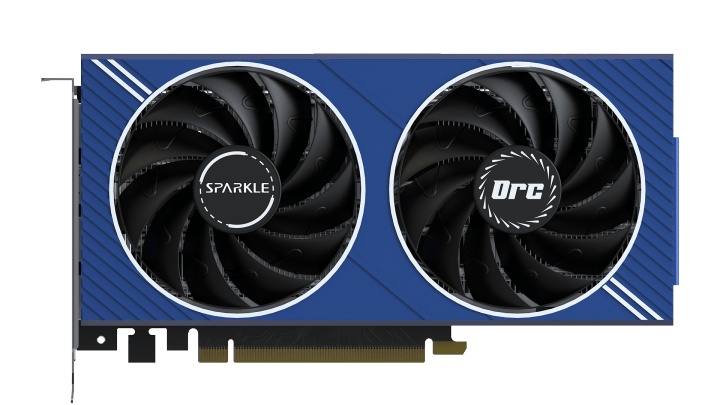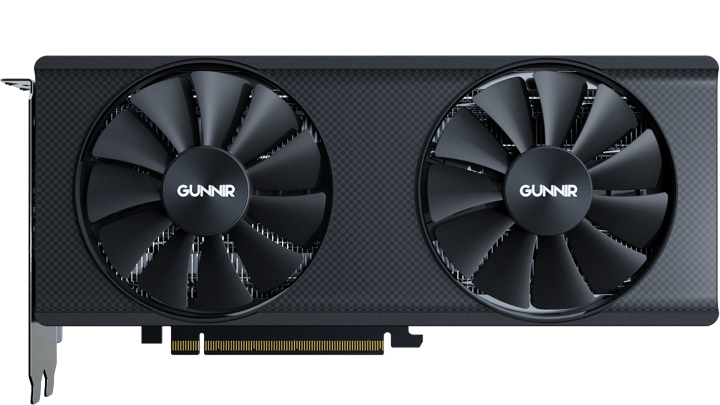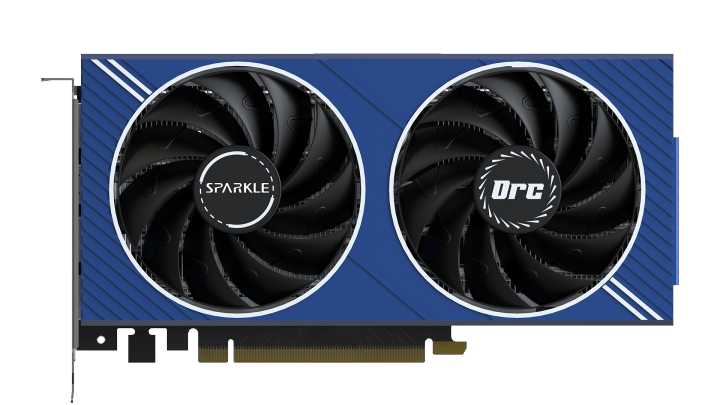 Foundry and Process: TSMC 6nm
Transistors: 21,700 million
Die Size: 406 mm²
Base Clock: 1700 MHz
Boost Clock: 2400 MHz
Render Config: 24 Xe-cores, 6 Render Slices, 24 Ray Tracing Units, 384 Intel Xe Matrix Extensions (Intel XMX) Engines, 384 Xe Vector Engines
Memory: 8 GB GDDR6
Memory Bus: 256 bit
Memory Bandwidth: 512.0 GB/s
Board Design: Dual-slot
Graphics Features: DirectX 12 Ultimate, Vulkan 1.3, Ray Tracing, Intel XeSS, Intel Deep Link, Intel Quick Sync Video
Intel Arc A580 Gaming Performance
Intel Arc A580 has good performance overall for a card that competes with the likes of RX 6600. AMD Radeon RX 6600 is known for its value proposition in the current market and it is good to see another card compete in this price segment.
As this card is made for 1080p, we will mostly compare the performance at this resolution and at 1440p. At 1080p, it performs well, reaching 60fps in most of the games with high settings. At 1440p, the performance scales really well, performing better than RX 6600 in some cases.
Here are some performance numbers from reviewers and benchmarks:
Here are some key highlights of Arc A580's gaming performance
It is faster than the RTX 3050 by about 22% in 1080p and 29% faster in 1440p. That's an impressive showing for the price (cheaper than RTX 3050).
It is 3% slower than the RX 6600 at 1080p and 5% slower at 1440p resolution.
In ray-tracing, it beats both RTX 3050 and RX 6600 by a comfortable margin. It is 50% faster than RX 6600 in Cyberpunk 2077 (ray tracing high).
Also Read: Budget Gaming PC Build under 50000
Intel Arc A580 Ray Tracing Performance: Better than AMD
Ray tracing performance in Intel Arc A580 is impressive considering the price. AMD cards are not known for their ray-tracing performance and Intel Arc A580 beats both RX 6600 and RTX 3050 by quite a lot of margin.
Surprisingly, the ray tracing performance at 1440p is even better as the gap increases. At 1080p, it is around 8% faster than the RTX 3050 and 15% faster at 1440p. Compared to RX 6600, Arc A580 is about 24% faster at 1080p and 34% faster at 1440p.
Here are some ray-tracing benchmarks
Intel Arc A580 Power Draw
While Intel Arc A580 excelled in gaming performance in comparison to RTX 3050 and held well against RX 6600 (the king of value), it has fairly high power consumption for a lower mid-range card.
It drew more than 200 W power which is much higher than RTX 3050's 135W and RX 6600's 124W. Not exactly, power friendly. Here are some power draw numbers from benchmarks.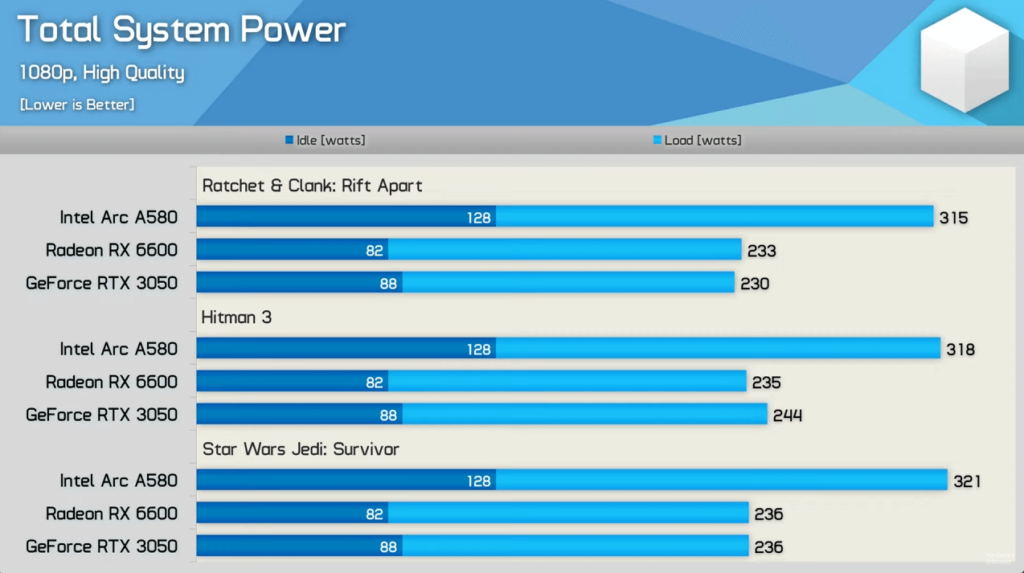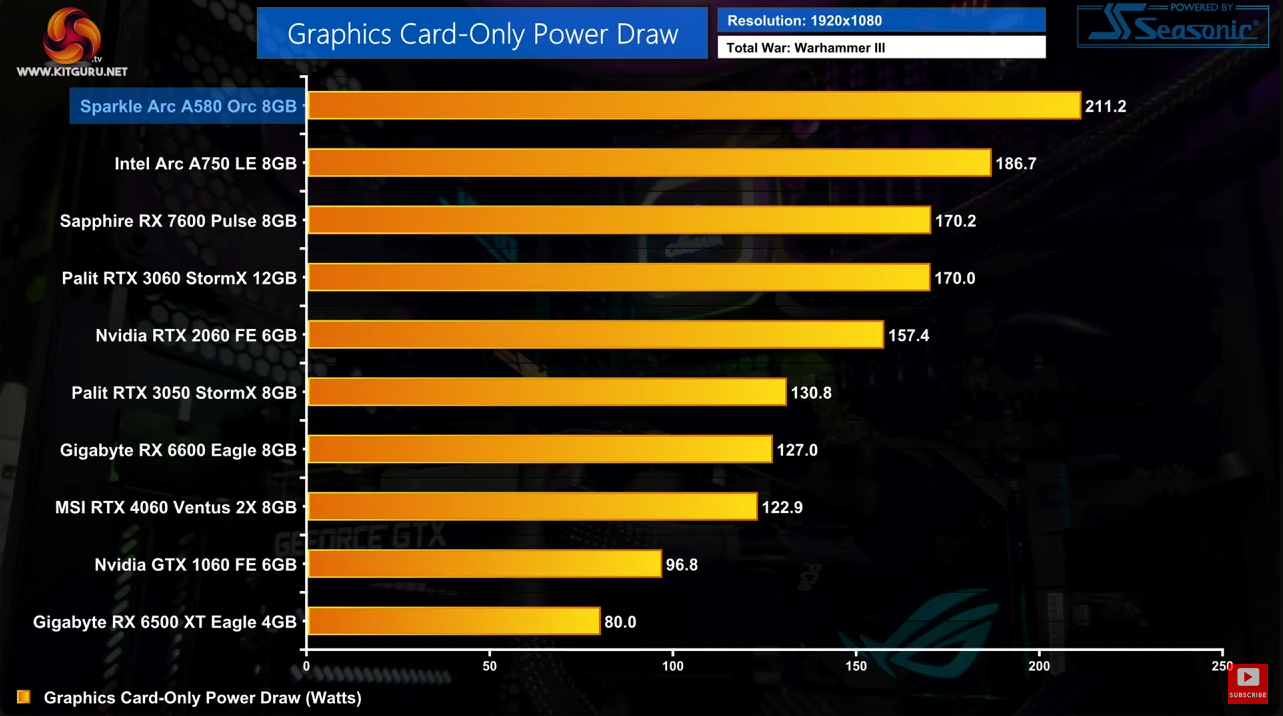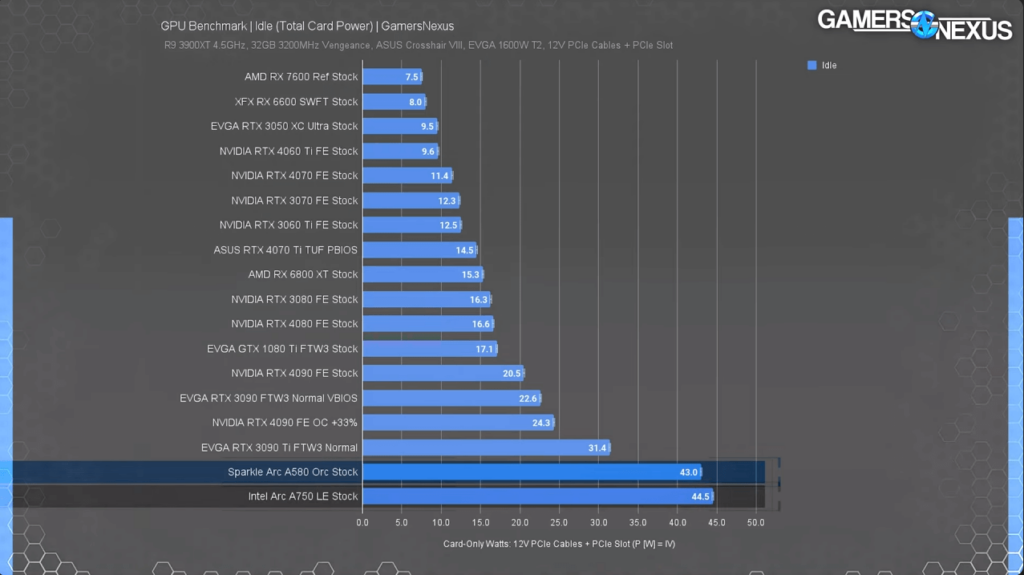 Should You Buy Intel Arc A580?
The short answer is "Depends". Intel Arc A580 is technically a solid card at less than INR 20,000. It can compete with RX 6600 in terms of "value" but it has some problems that make buying an AMD card safer.
Pros
It provides solid performance at the price and beats RTX 3050 in rasterisation and ray tracing.
Scales well with the increasing resolution
Gives more options for consumers in the sub-20000 segment.
There is room for improvement in terms of software.
Cons
It consumes much more power even at idle which might increase the power cost and the money you spend on power supply and cooling.
Intel has come a very long way in terms of providing reliable performance and good software, but Arc A580 still has some chinks that need work. If you are not comfortable with troubleshooting, you might want to consider "safer" options.
Intel Arc A580 is an impressive card given its price and it seems perfect for budget PC builds. If you are looking for a mid-range graphics card for a budget PC, it is a great choice if your budget is less than INR 20000 and you are comfortable with troubleshooting if there is a problem.
Applications of Graphics Cards Beyond Gaming

Should You Buy Intel Core i5-14600K? (October 2023)

Intel Arc A580 – Should You Buy it? (October 2023)