Among all the latest launches and updates presented at Computex 2023, Realtek also demonstrated demo of their WiFi 7 technology. While there were not many live demos of WiFi 7, Realtek was running a demo in its inhouse setup, offering a glimpse of the upcoming updates to WiFi 7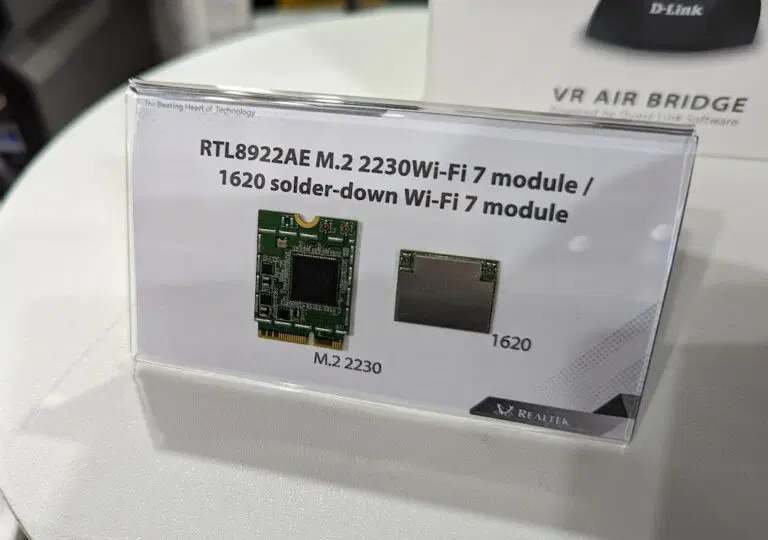 Realtek will be offering WiFi 7 as both client and router/AP solutions. The client product, labeled RTL8922AE, will be available in M.2 2230 and 1620 formats, with the latter being a solder-down module.
Realtek's Client Product: The RTL8922AE
Realtek showcased the demo of the product while also adding secondary radio to cause additional interference. This was done to mimic real world situations.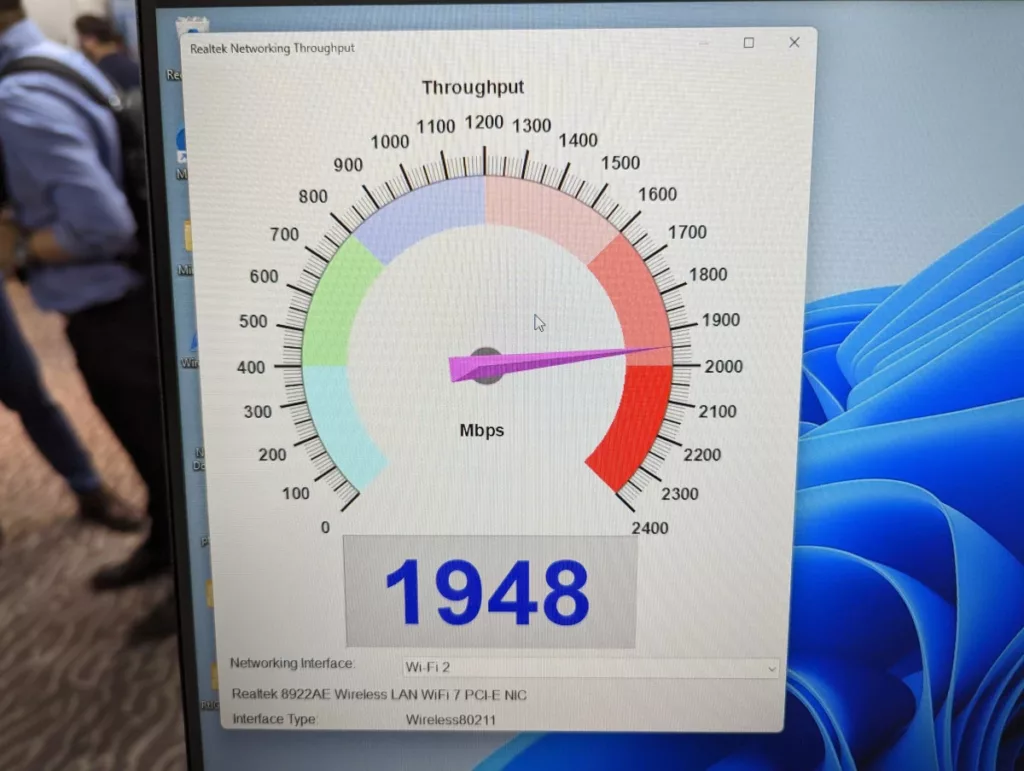 Despite this, the RTL8922AE setup delivered impressive speeds between 1,750 and 1,950 Mbps—almost double the speed of WiFi 6—using a comparable 2×2 antenna setup.
While this was over a relatively short distance, it does sets the stage for questions about WiFi 7's performance over longer distances.
The RTL8922AE boasts a maximum sync speed of 2800 Mbps when connected to both the 5 GHz and 6 GHz bands simultaneously, combining the bandwidth of both bands.
However, it is restricted to a 160 MHz channel bandwidth, while WiFi 7 can extend to a 320 MHz wide channel. It remains uncertain whether competing first-generation clients will support this bandwidth.
The most likely scenario in this case seem to be First generation of WiFi products will have 160 MHz support only.
The RTL8922AE also incorporates support for Bluetooth 5.4, making it one of the first WiFi chips to support the forthcoming standard, which primarily focuses on enhancing BLE Audio and Auracast support.
The RTL8922AE is set to launch in the fourth quarter of 2023, meaning products featuring it may not appear on the market until early 2024.
However, Realtek in their website have mentioned that RTL8952A/RTL8922A will be available in consumer products in 2023 itself. This looks like corporates as usual going overboard with their marketing
Also read: Realtek's first USB4 Hub IC unveiled at Computex 2023
Realtek's WiFi 7 Router Offering
On the WiFi 7 product/router side, Realtek did not showcase any product demos but did reveal its roadmap. Most products are scheduled for launch in Q3 or Q4 of 2024.
Realtek appears to be initially targeting the lower end of the WiFi 7 market with 2.4 and 5 GHz radios. The new router SoC will support 2.5 Gbps Ethernet for at least the WAN and LAN ports, promising faster-wired interfaces on more routers.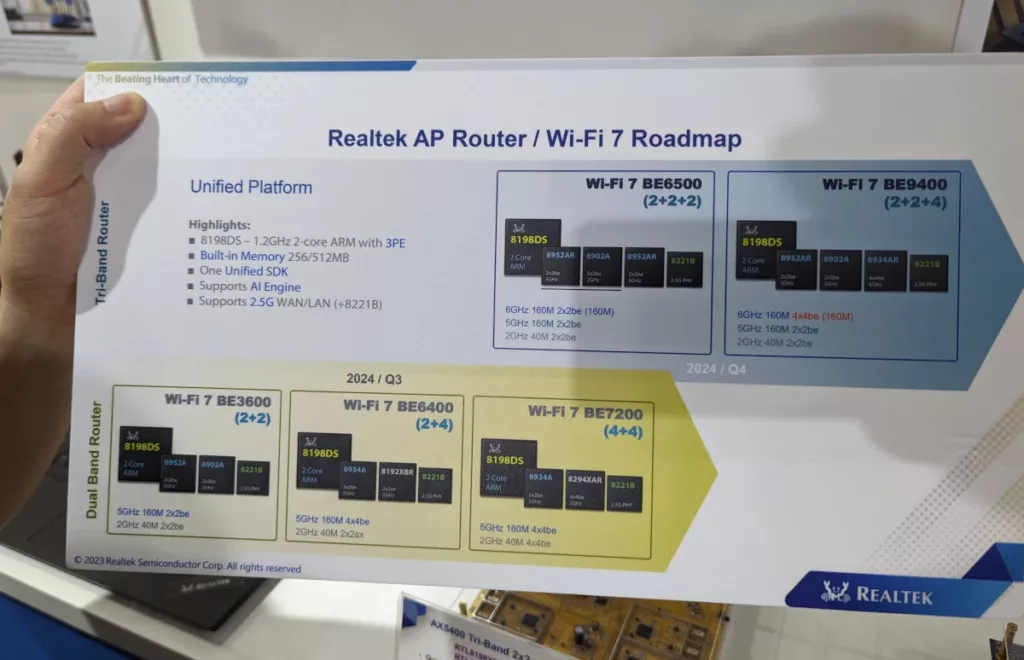 The tri-band models arriving in Q4 seem to be more affordable than those offered by competitors like Broadcom and Qualcomm.
Realtek's highest-end product, under the BE9400 moniker, will feature a 2+2+4 design—two antennas each for the 2.4 and 5 GHz radios, and four for the 6 GHz band. Once again, Realtek appears to have settled for 160 MHz wide channels, which is an interesting decision considering the capabilities of WiFi 7.
In all, Realtek's demonstration at Computex 2023 signals that WiFi 7 launch is near. The advent of WiFi 7, along with the new offerings from Realtek, suggests that consumers can look forward to faster and more reliable wireless connections in the near future.