Sony has announced their next first-party PlayStation title to receive a PC port and it is the critically acclaimed platformer and shooter, Ratchet & Clank: Rift Apart, making it the series' PC debut.
It is scheduled for release on July 26 and the game will be available on both Steam and Epic, priced at ₹3,999 ($59.99). While specific system requirements have not been disclosed yet, Sony has provided details about the PC-exclusive features, aligning with their previous PC ports.
PC features coming to Ratchet & Clank
Similar to Sony's other PC ports, Rift Apart will support unlocked framerates and various resolution upscaling methods to enhance performance and image quality. The game will incorporate upscaling features including DLSS 3, Nvidia Reflex, DLAA, FSR 2, and XeSS. These features will provide greater flexibility and customization options.
One of the standout features for PC players is the support for ultrawide monitors, with Rift Apart accommodating both 21:9 and 32:9 aspect ratios. Additionally, Nixxes, the studio responsible for the PC port, has added a 48:9 mode specifically designed for triple-monitor setups.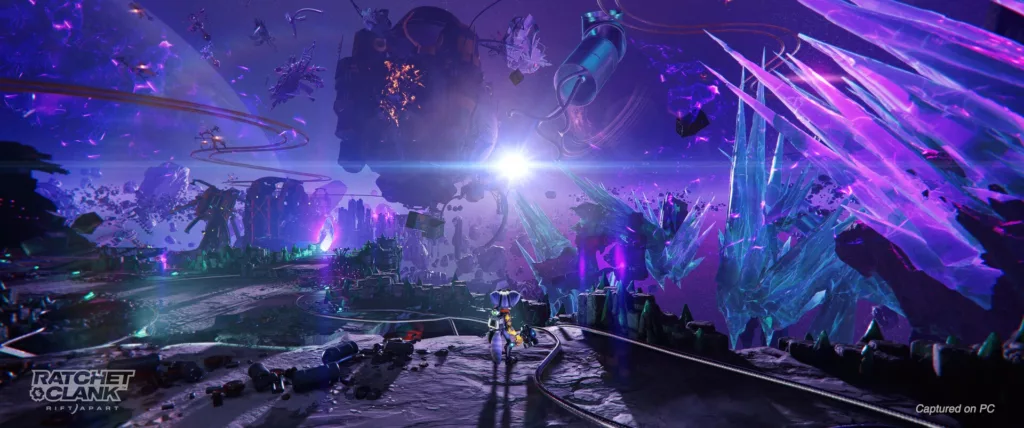 The game will offer full mouse and keyboard input, alongside DualSense controller support. Players can enjoy haptic feedback and dynamic trigger effects when using the DualSense controller through a wired connection.
Sony has confirmed that the PC version of Rift Apart will introduce ray-traced shadows, complementing the ray-traced reflections present in the PlayStation 5 version. The game will offer multiple quality settings for the reflections, further enhancing the visual experience.
While the exact system requirements are still unknown, Rift Apart is expected to be visually impressive and potentially more demanding than recent Sony titles like Spider-Man Remastered or Sackboy: A Big Adventure, but less disappointing than Last of Us port. It may fall closer to the system requirements of Returnal, which recommends an RTX 2070 Super or RX 6700 XT, along with 32GB of RAM for 4K gameplay.
Ratchet & Clank is an interdimensional adventure and when a new portal opens up, it is loaded almost immediately, thanks to PS5's NVMe SSD. It will be interesting to see how fast PC storage needs to be to match the console's performance in these areas. We could see the implementation of Direct Storage.