Apple is soon going to launch its new lineup of Macs powered by M2. But Apple has already initiated the testing phase for its next generation of chips, the M3. This is as per Mike Gurman from the Bloomberg who cites Apple developers.
The tech giant is keen on gauging its compatibility of its new M3 chips with third-party applications, an important step in ensuring a seamless software ecosystem.
This isn't a new approach for Apple as they have provided early previews of upcoming chips through this method in the past, revealing specs for future products like the 15-inch MacBook Air, Apple Silicon Mac Pro, and various M2-based machines.
Reviving the Mac Lineup with M3
Apple's Mac lineup saw a 31% sales dip in the last quarter, falling short of even the most pessimistic estimates from analysts. The reason for it was most users were happy with M1 powered Macs. Also, M2 did not provided much boost to update to it.
The introduction of the M3 chip is one of the strategies Apple is banking on to reignite interest and win back customers to its Mac products.
The M3 chip in its test phase boasts 12 CPU cores, 18 graphics cores, and an impressive 36 gigabytes of memory. This information, sourced from an App Store developer, shows that the chip's CPU is split between six high-performance cores for handling intensive tasks, and six efficiency cores that manage operations requiring less power.
This test chip is currently running on an upcoming high-end MacBook Pro with macOS 14.0 and is likely the base model for the M3 Pro slated for next year.
A Comparative Look at the M1 Pro, M2 Pro, and M3 Pro
For perspective, here is a comparison with the entry-level M1 Pro and M2 Pro:
M1 Pro (released October 2021): 8 CPU cores, 14 graphics cores, 32GB of memory
M2 Pro (January 2023): 10 CPU cores, 16 graphics cores, 32GB of memory
M3 Pro (in testing): 12 CPU cores, 18 graphics cores, 36GB of memory
The progression from M2 Pro to M3 Pro follows a similar pattern to that between M1 Pro and M2 Pro, with an increase in core counts—two more power-efficient CPU cores and two more graphics cores. Additionally, there is also a jump of 4GB in memory in the top-end configuration.
Speculating the Future: M3 Max and M3 Ultra
Projecting from the trend between the M1 Max and M2 Max, Apple's next high-end MacBook Pro chip, the M3 Max, could potentially sport up to 14 CPU cores and an astounding 40-plus graphics cores. Going even further, the M3 Ultra chip might feature as many as 28 CPU cores and over 80 graphics cores, a considerable upgrade from the 64-core limit on the M1 Ultra.
Apple M3 – 3-nanometer Manufacturing Process
For its M3 chips Apple is going for 3nm TSMC manufacturing process. This answers he question, use of so many cores on a single chip? .
TSMC is already on schedule with their first generation 3nm process N3B and even next version 3nm process utilising Finflex technology. Apple has already booked 90% 3nm production for this year by paying premium to the TSMC. Making Apple one of the first to have 3nm powered chips.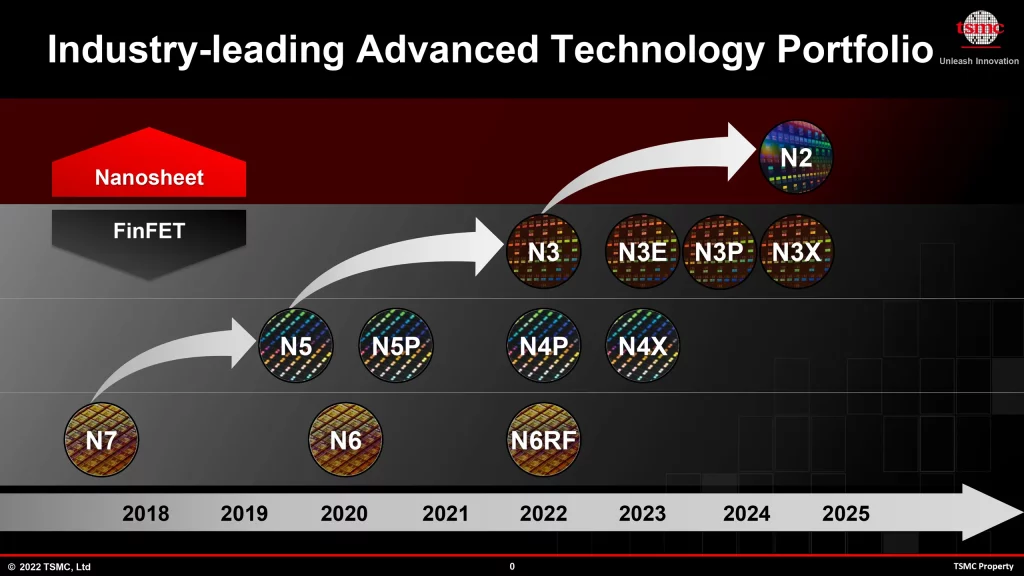 The same 3 nm process will be used for the The A17 Bionic chipset, which will debut with the iPhone 15 Pro and iPhone 15 Ultra
The Arrival of M3
But, Apple fans might have to wait a little longer. Insiders suggest that the first Macs equipped with M3 chips will hit the market late this year or early next. While the first 15-inch MacBook Air with an M2 chip is set for a summer release, Apple is reportedly already working on M3-based iMacs, both high-end and low-end MacBook Pros, and MacBook Airs.
The new M3 chips mark an significant leap in Apple's roadmap, promising to bring a new level of power and efficiency to Apple product lineup.