Intel has confirmed that its next Meteor Lake CPU portfolio will proudly display a new branding scheme – as TPU revealed earlier today, rumours indicated that Intel will be rolling out "Core Ultra" brand extensions across a number of SKUs.
The "i" in model identifiers like i3, i5, i7, and i9 have now been confirmed to be (in part) replaced with "Ultra". An Ashes of the Singularity benchmark leak identified a CPU called "Core Ultra 5 1003H" early last week, and that information quickly spread across many online hardware news outlets and communities.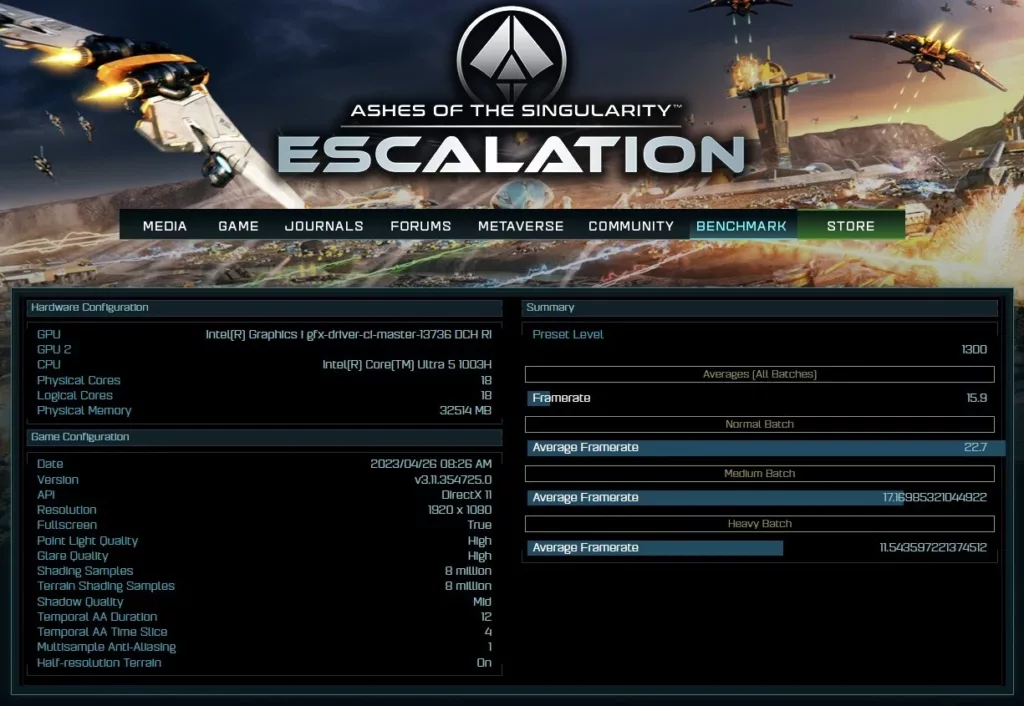 After the rumour spread, Bernard Fernandes, Intel's Head of Worldwide Communications, addressed the rumours and leaks on Twitter, confirming that a new branding scheme is on the way.
This is most likely an engineering sample that has yet to be finalised, but it will be interesting to see what kind of naming strategy Intel chooses for its next-generation CPUs. The Core Ultra 5 1003H has 18 cores and 18 threads, while the true count is unknown because Ashes of Singularity usually has difficulty determining the actual core count for ES chips and on top of that, this is a multi-chiplet architecture.
Traditionally, Intel processors start with the generation number but in this case "Core Ultra 5 1003H" starts with '10' which might indicate that this is a 10th gen processor. It looks like Intel is taking a similar road as AMD which refreshed its naming scheme for laptop processors.
It needs to be seen what Intel will end up doing. The details will be out soon.
What's new in Intel 14th gen processors?
According to Intel, the 14th Generation Meteor Lake CPUs will have a fresh new tiled architecture, which essentially means that the corporation has decided to go full chiplet. The Meteor Lake CPUs have four major tiles.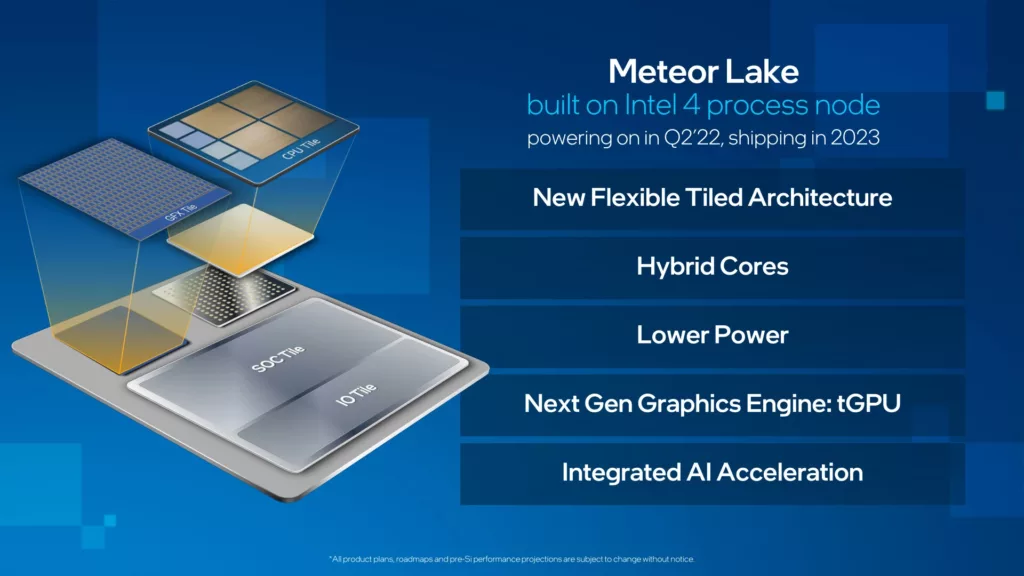 The IO Tile, SOC Tile, GFX Tile, and Compute Tile are all available. The Compute Tile is made up of the CPU Tile and the GFX Tile. The CPU Tile will feature a novel hybrid core design comprised of Redwood Cove P-Cores and Crestmont E-Cores to give improved performance at reduced power. The GPU tile will include a completely new Xe-LPG graphics core based on the Alchemist architecture.