The I/O conference, which Google hosts every year, will start on May 10th. It will be "broadcast in front of a restricted live audience and is available to everyone online," according to Google, and you can sign up to attend right away.
As is customary, Google today published a riddle that, when solved, would disclose the day that I/O, its yearly developer conference, would begin. We now know when things begin because the code has been broken.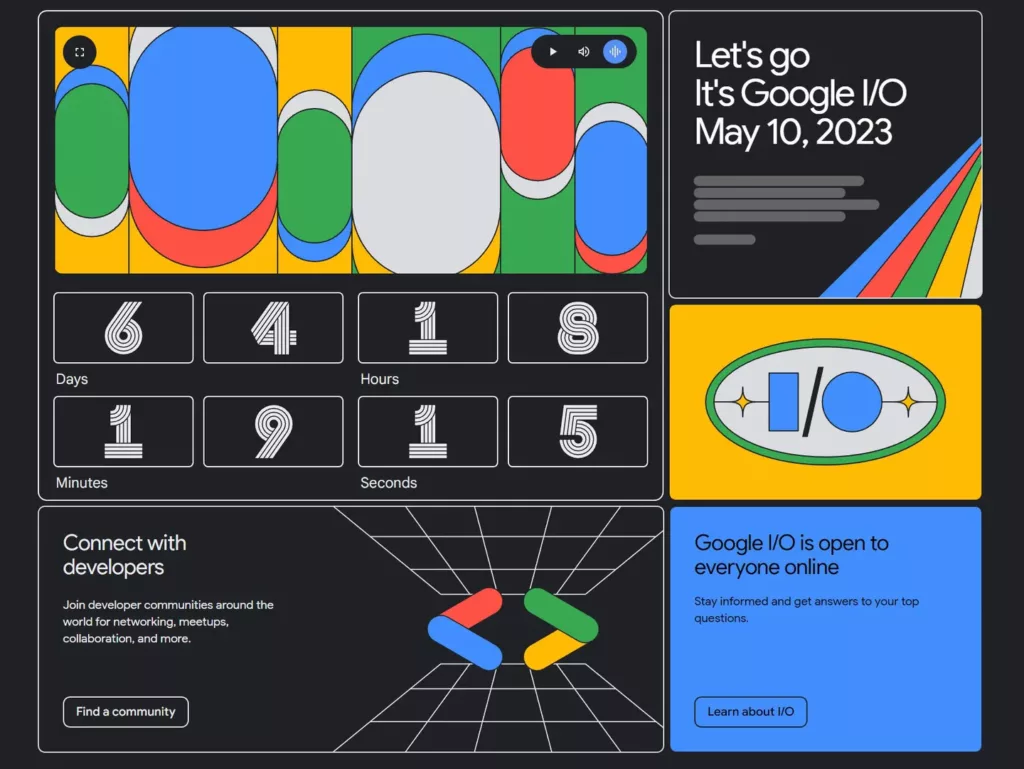 The main expectations for this year centre on all of the artificial intelligence technologies that Google is creating. We can expect updates on Bard, Google's ChatGPT competitor, as well as additional tools for creating pictures, writing code for mobile applications, and testing product prototypes.
Typically, the conference is where we'll learn more about the upcoming release of Android, which Google has already previewed for developers, as well as hear about new hardware.
There is a tonne of opportunity for conjecture because Android and Chrome can now be used on screens of different sizes, from wrists to TVs and everything in between.
Google often makes hardware announcements at I/O. We've seen Pixel smartphones, Chromebooks, Nest gadgets, and more in previous years.
Also read: Google Announces 'Privacy Sandbox' for Ads on Android
There are reports that during the inaugural, we'll learn more about the Pixel 7A and the long-rumoured Pixel Fold. We wouldn't be shocked to see the Google Pixel 7a this year. The Pixel Tablet would not surprise us either. Google may also tease the next items, possibly including the Pixel 8 line.
Also read: Google for India event: Google introduces multi-search and in-video searches to India
Google has done this in the past, most notably when it unveiled a number of products towards the conclusion of the keynote address last year. It's also conceivable that we'll learn more about the company's future tablet.