Sundar Pichai, Google's CEO, announced the project today in a blog post, describing the tool as an "experimental conversational AI service" that will answer users' questions and participate in conversations. According to Pichai, the software will be made available to a group of "trusted testers" today before becoming "more widely available to the public in the coming weeks."
It's unclear what capabilities Bard will have, but it appears the chatbot will be as versatile as OpenAI's ChatGPT. A screenshot encourages users to ask Bard practical questions, such as how to plan a baby shower or what types of meals can be made from a lunch ingredient list.
We have a long history of using AI to improve Search for billions of people. BERT, one of our first Transformer models, was revolutionary in understanding the intricacies of human language. Two years ago, we introduced MUM, which is 1,000 times more powerful than BERT and has next-level and multi-lingual understanding of information which can pick out key moments in videos and provide critical information, including crisis support, in more languages

Sundar Pichai
The hurried announcement and lack of information about Bard are telltale signs of Google's "code red" response to the launch of ChatGPT last year. Although the underlying technology of ChatGPT is not groundbreaking, OpenAI's decision to make the system freely available on the web exposed millions to this novel form of automated text generation. The consequences have been seismic, with debates about the impact of ChatGPT on education, work, and — most importantly for Google — the future of internet search.
Microsoft, which has invested billions in OpenAI, has also seized the opportunity. ChatGPT is said to be integrated into the company's Bing search engine as well as other products in its office software suite. Just last week, screenshots purportedly showing a ChatGPT-enhanced Bing leaked.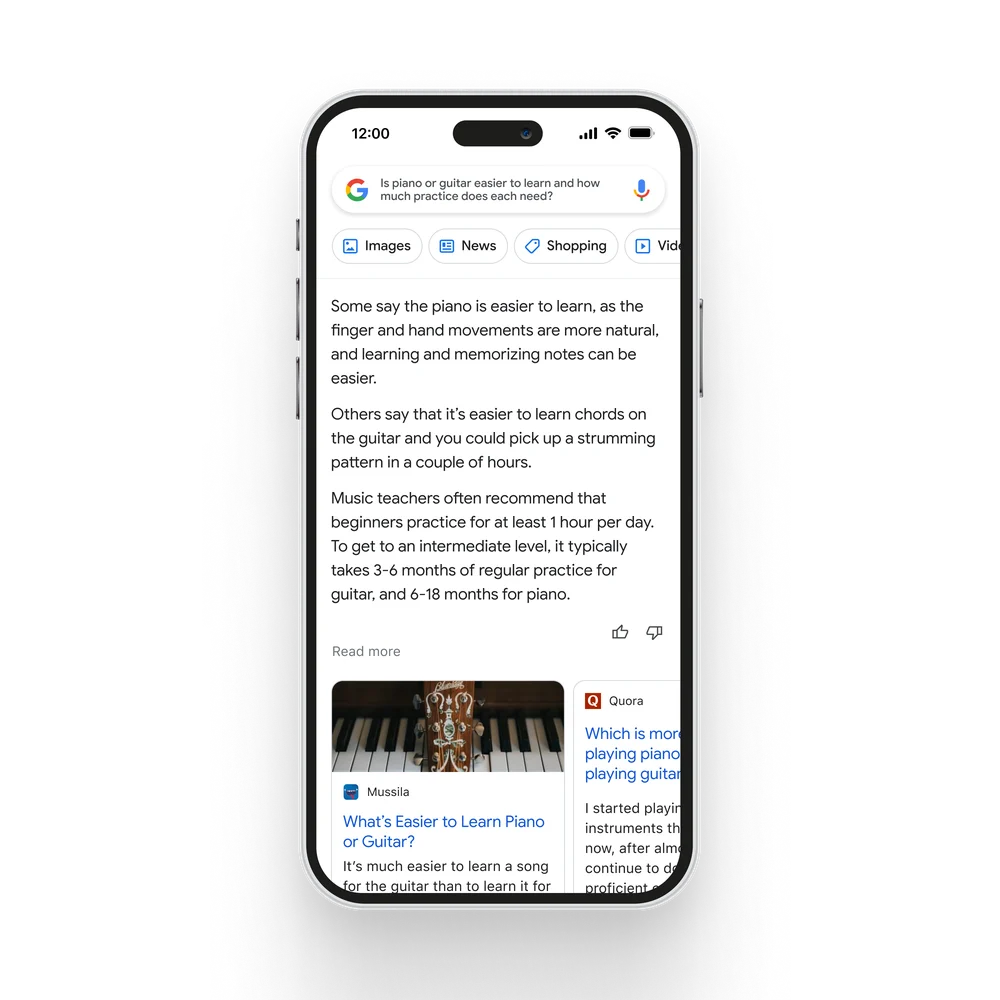 AI can be helpful in these moments, synthesizing insights for questions where there's no one right answer. Soon, you'll see AI-powered features in Search that distil complex information and multiple perspectives into easy-to-digest formats, so you can quickly understand the big picture and learn more from the web: whether that's seeking out additional perspectives, like blogs from people who play both piano and guitar, or going deeper on a related topic, like steps to get started as a beginner. These new AI features will begin rolling out on Google Search soon.
Google is emphasising how AI is already being integrated into its various products, including search. Google has been using AI to summarise more and more search results in recent years, surfacing information from sites rather than allowing users to click and explore for themselves. According to Pichai's post, these features will become more prominent in the future.