Framework, the company behind highly modular laptops has announced and updated its line of products
The announcements were made in Framework Next Level Event | 2023 Launch Event
Key Highlights
Framework has announced new 16-inch laptop Framework 16 – supports upgradeable GPU, changeable keyboard and more
Frame has updated its Framework 13 series now with support for Intel 13th Gen and finally AMD support as well.
Framework 16
The Framework 16 is an all new 16-inch laptop from Framework. The laptop offers same modularity, customization and repairability as Framework 13 but offer substantial upgrade in performance.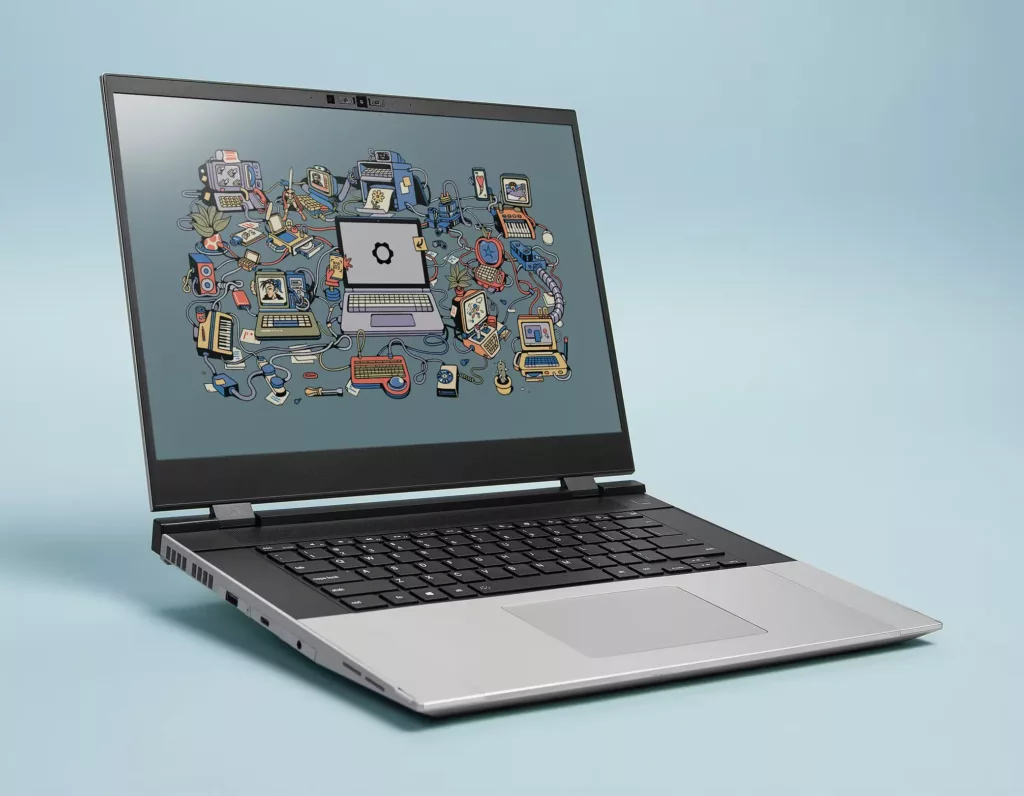 Framework 16 also brings in two new module ecosystems – Input Modules and Expansion Bay system
Input Modules
Input Modules are hot-swappable USB 2.0-interfaced devices like Keyboard, numpad etc. Enabling extensive customization of the input system on the Framework Laptop 16.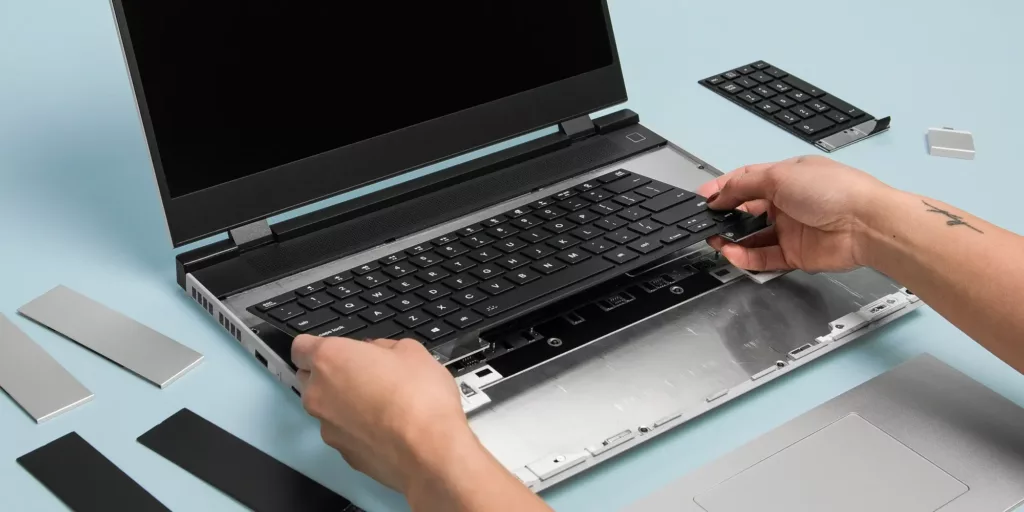 Input Modules come in three sizes, each of which has the same electrical interface:
Keyboard-sized modules (283.16mm wide)
Numpad-sized modules (67.85mm wide)
Half-sized modules (33.825mm wide)
You can know more about Input Modules here
Expansion Bay system
Expansion Bay system that contains both the cooling fans and an interface for high-power, high-speed PCIe peripherals like GPUs.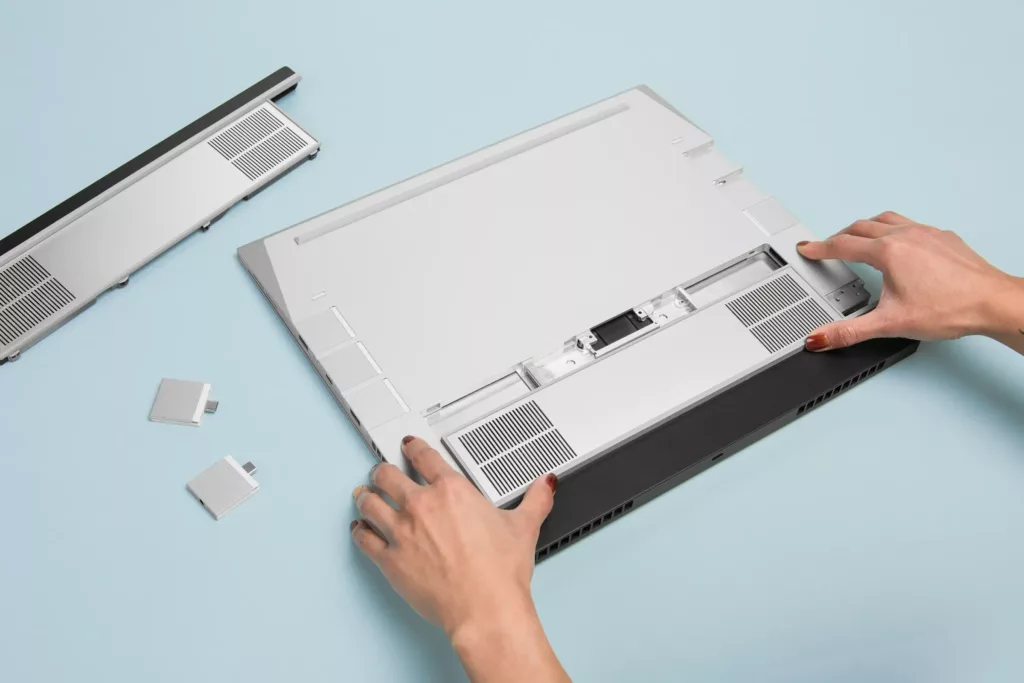 There are currently two Expansion Bay modules available:
Expansion Bay Shell – This module has two cooling fans for the system as well as an open area in the middle that can be used for PCIe peripherals like SSDs or even additional I/O that can be exposed on the back of the system.
Graphics Module – This module is thicker and deeper, and contains a GPU card along with the heatsink for it.
Kudos to Framework for giving Upgradable GPU module.
You can know more about Expansion Bay here
All new 2023 Framework 13
Framework has updated its Framework 13 laptop. Now it comes with latest 13th gen Intel processors. Also, Framework 13 now supports AMD processors which was most request by far as per Framework.
The Framework 13 has further improvements in form of a higher capacity 61Wh battery, a matte display, improved hinges and speakers, new Bezel colors.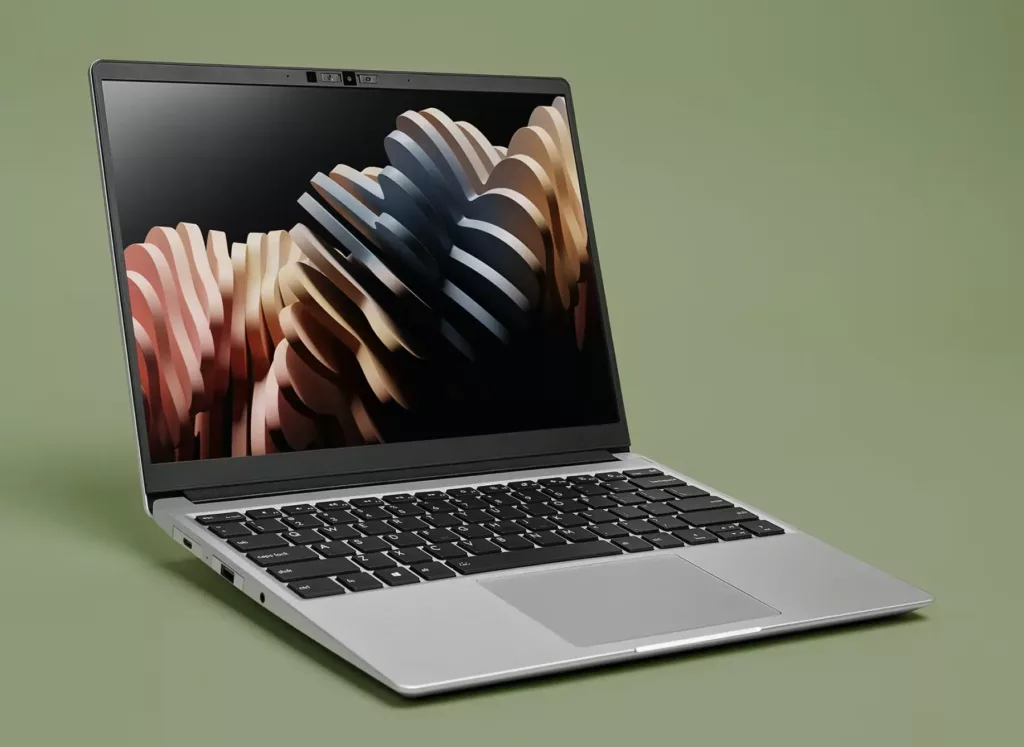 Processor
Intel 13th Gen Core
i5-1340P
Intel 13th Gen Core
i7-1360P
Intel 13th Gen Core
i7-1370P
AMD Ryzen 7040 Series
Ryzen 5
AMD Ryzen 7040 Series
Ryzen 7
Speaker
Speaker Kit – 80dB
Speaker Kit – 80dB
Speaker Kit – 80dB
Speaker Kit – Original
Speaker Kit – Original
Battery
55Wh
61Wh
61Wh
55Wh
61Wh
Hinges
Hinge Kit (2nd Gen) – 3.5kg
Hinge Kit (2nd Gen) – 3.5kg
Hinge Kit (2nd Gen) – 3.5kg
Hinge Kit (2nd Gen) – 3.5kg
Hinge Kit (2nd Gen) – 3.5kg
Display
Matte
Matte
Matte
Matte
Matte
Memory
DDR4-3200
DDR4-3200
DDR4-3200
DDR5-5600
DDR5-5600
Framework Laptop 13 (13th Gen Intel® Core™)
The new Framework 13 now has support for all new Intel 13th Gen processor. Thus, we can expect improvements in various areas like performance, efficiency as is the case with 13th Gen Processors
Framework Laptop 13 (AMD Ryzen™ 7040 Series)
Framework 13 also has finally support for AMD, which was one of the most popular demands from community.
Framework has only stated the 2 options for AMD version. Ryzen 5 version and Ryzen 7 version.
Launch and Availability of Framework Laptop 13 and Framework laptop 16
The Framework laptop 13 Intel and AMD version are both available for pre-orders.
The Intel version will start shipping May and AMD version will start shipping around Q3 2023.
You can Preorder here
Coming to Framework Laptop 16, the Pricing and availability haven't been announced yet, although Framework most probably will be shipping them in 2nd half of 2023.