Last Updated on March 30, 2023 by Team Yantra
Windows is the most popular operating system in the world with the majority of desktops and laptops using this operating system. There used to be a Windows' mobile OS but that didn't age well.
Windows 11 was launched recently and now Windows has announced their new stripped-down version of Windows 11, Windows 11 SE. The SE version is meant to compete with Chrome OS.

Chrome OS is super popular in the educational space and it dominates this particular space. It is widely used in US classrooms already and Windows might have trouble competing in this space.
Chrome OS is favoured by teachers and students because it provides seamless collaboration and flexibility with a user interface that is so well optimised.
The question here is how does the new Windows 11 SE stand against the Chrome OS?

What is Windows 11 SE?
Let's get into more details about the Windows 11 SE.
Windows 11 SE has been launched keeping the classroom experience in mind. This operating system is mainly geared towards the students and teachers.

Windows 11 SE is a significantly stripped-down version of the latest Windows 11. It feels and looks exactly the same as Windows 11 but it is specifically made for educational purposes. This basically means you won't have the full-blown features which a normal desktop version of Windows will have.
Although the developers have put enough to be able to use it for the intended purpose. Since this OS offers limited functionality compared to normal Windows, the cost of Windows 11 SE will also be a lot lower.
We will talk about the features, user interface and more as we compare both Chrome OS and Windows SE to find out if Windows 11 SE can compete with Chrome OS.
To see if Windows 11 SE can be a viable option in front of Chromebooks with Chrome OS, we need to look at 3 major things – Features, User Interface and Cost
Features
As of now, Microsoft hasn't given a complete look at Windows 11 SE and we don't know the specifics on how it will differ from Windows 11.
Obviously, Windows 11 SE will not have the full-blown features of Windows 11 but it will be designed to be "distraction-free" and simple to use. Educators have demanded that their system should be simpler, secure and must work on more affordable devices.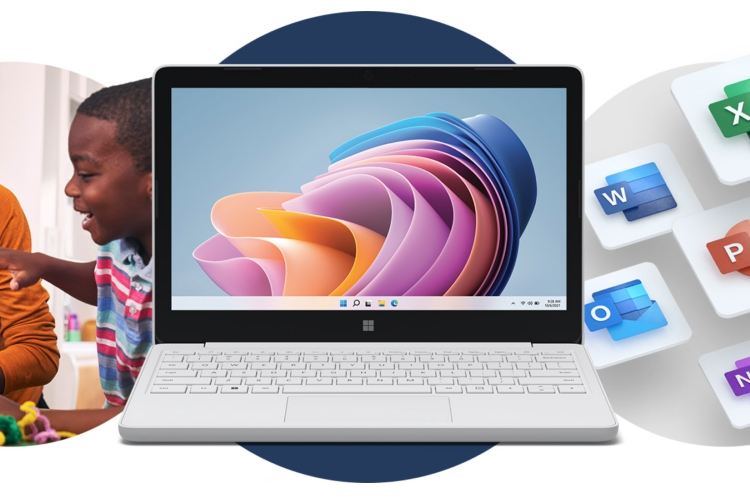 Windows 11 SE devices will be optimised for educational experience and will include Microsoft 365. Microsoft named a few – Word, PowerPoint, Excel and OneNote that will come bundled with Windows 11 SE devices.
Before this, Windows hasn't really emphasised a seamless cloud experience. With this, Windows is looking to change that. These apps will be configured for both offline and online experiences. Users will be able to use primarily cloud-based apps offline and sync to the cloud immediately when there is a connection.
Users will only be available to install applications from the Microsoft Store. Sideloading of apps will not be allowed although, the popularity of apps like Zoom has made Microsoft find a compromise.
Microsoft has told that the devices will install outside apps (not in Microsoft Store) like Zoom but only with the permission of IT admins. This feature makes a lot of sense since the operating system's target group is educators and students.
Chrome OS already has these abilities and does it well but there is one space where Windows 11 SE can take an edge. Running apps like Photoshop and Illustrator. Adobe applications are primarily made for Windows.
Even though Chrome OS has alternative applications for such jobs which are available in Play Store like Picsart, it doesn't provide the same functions as the Adobe applications.
But with Adobe MAX, the Adobe apps are now coming to the Web which was announced a month back (Still in Beta). With this, Chrome OS has compensated for its weakness.
Chrome OS is well established in the educational space and remains much popular with its users. But with Windows 11 being a full-blown feature full operating system, it has a serious potential of pulling ahead of Chrome OS in the future.
Plus, if you are already comfortable with Windows, using Windows 11 SE instead of Chrome OS might make it easier for you. This is probably where Microsoft is putting their faith in.
Verdict: Chrome OS has all the features needed, is well established and continues to get optimisations, support from many big-name applications.
Windows 11 SE – Being a child of Windows 11, it has a serious potential of providing better features in the future pulling ahead of Chrome OS.
User Interface
Personally, the user interface is more important than having a huge list of features. If the operating system can't provide with good experience in using those features, what is the use?
Without diving deep, Chrome OS is super lightweight, fast and secure. It has no distractions and provides a perfect "distraction-free" user experience for educators and students.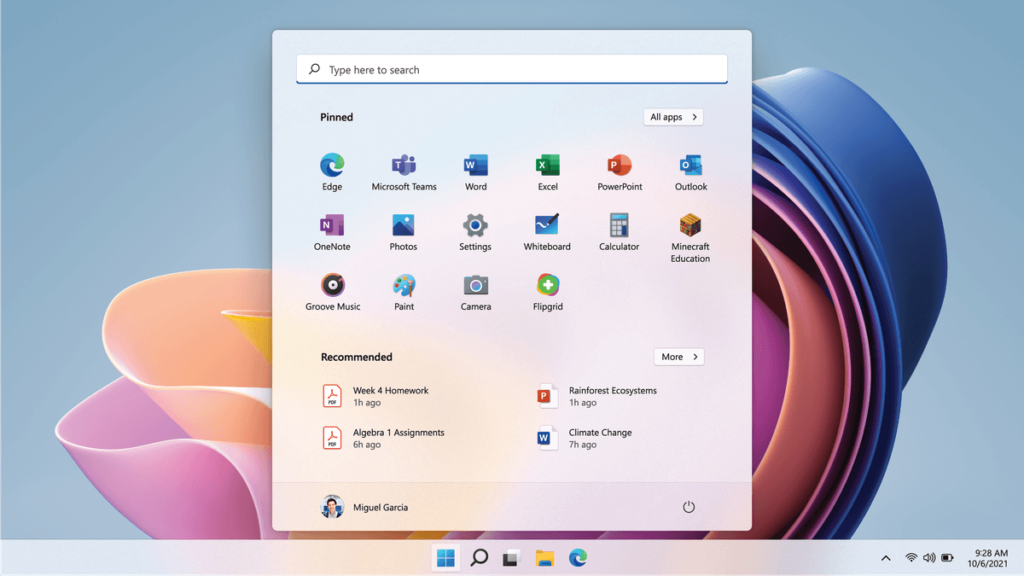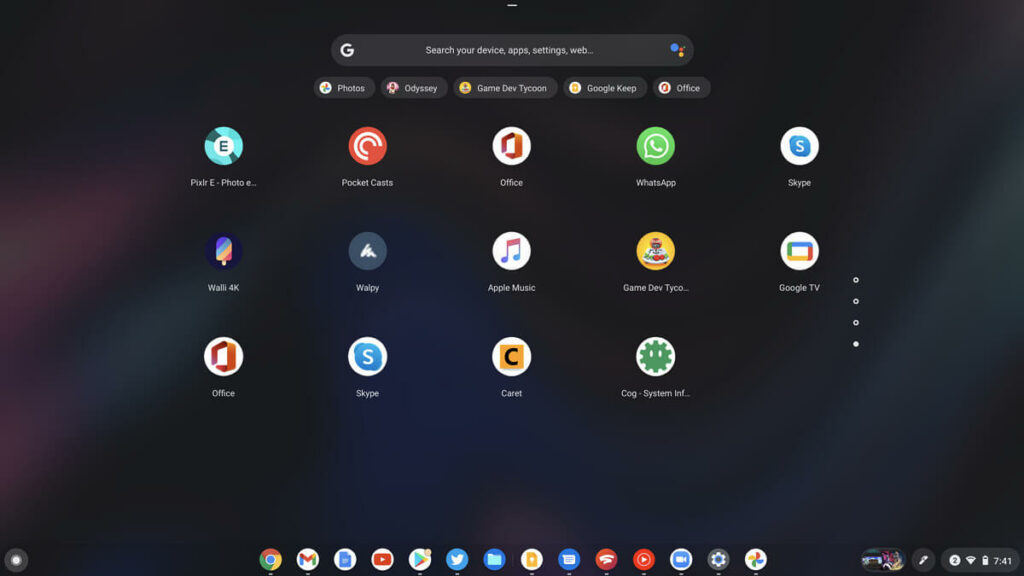 We don't know for sure how simple the Windows 11 SE will actually be but by official sources, the operating system will surely provide a user interface that is simple to use, fast, lightweight and most importantly secure.
Windows 11 SE has revealed some features that are meant to provide a "distraction-free" experience. Any application will open in fullscreen by default to help focus on the task at hand.
There will also be a change in the Snap layout. Windows 11 introduced a snap layout where you can easily place 4 applications on the screen at the same time. Windows 11 SE will only have two applications to be placed side-by-side.
Also, the Start menu will only include up to 4 "Recommended" files to help users find what they need easily.
Even with these changes, the comparison cannot be made fairly since we haven't seen Windows 11 SE completely in action. The only point where we can draw inference is by looking at Windows 11 itself.
Windows 11 SE is going to be very similar to Windows 11 and we can comfortably assume that Windows 11 SE will have the exact same user interface. If that is the case, it won't have the simplicity and "student-friendly" user interface like the Chrome OS.
Verdict – Cannot tell for sure, but if you are familiar with windows already and want to continue with a similar user experience, Windows 11 SE can be a better option. On the other hand, Chrome OS is already notorious for being fast, lightweight, secure and simple to use.
Cost
The cost will play an important role in deciding the future of Windows 11 SE. Enterprises such as schools and even students will decide their device based on cost. Chromebooks in the market are already affordable to most users.
Even a high-quality Chromebook costs around $250 which neatly comes in the affordable range for many.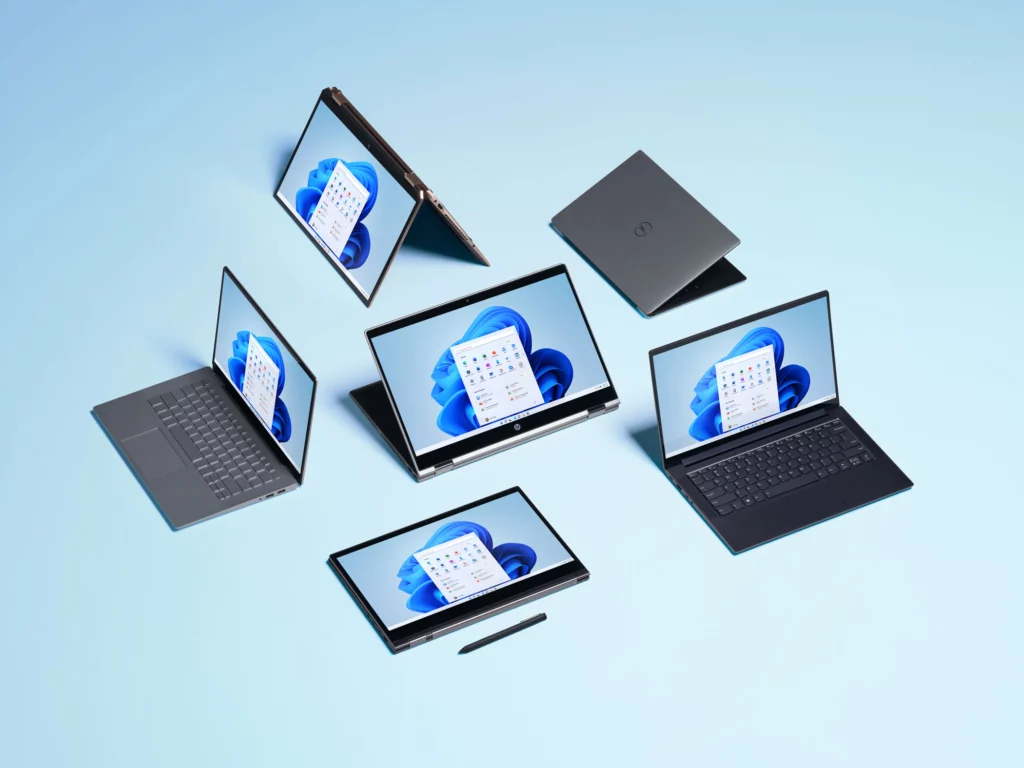 Microsoft also announced its latest Surface Pro SE which costs starting from $249. This is good since Surface devices are premium products and a premium device costing $249 is good news.
There is a problem here though.
Windows 11 got a bad rep because of its relatively higher minimum required hardware specifications. If the case is the same with Windows 11 SE, the experience with lower-end devices will prove a nightmare.
In this regard, Chrome OS runs well even on subpar machines given its optimisation.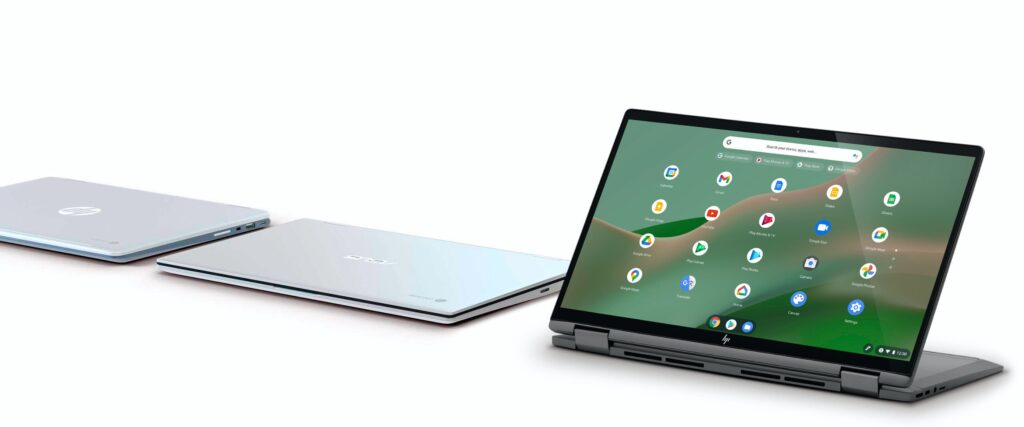 Well, Windows 11 SE will be a lot lighter than traditional Windows 11 so, it seems unlikely that it won't run well on lower-end systems. Windows better make it well optimised or else it will lose a lot of customers based on cost.
Verdict: Chrome OS is exceedingly lightweight which makes it run well even on lower-end devices. The same cannot be said for Windows as it has a history of demanding higher hardware specifications.
Apart from these 3 major factors, things like security, battery, performance also matter. Chromebooks, for the most part, provide these things on their devices. We cannot make a comparison here since we do not have anything to compare it with.
Conclusion
Windows 11 SE holds a lot of promise but it has an upward battle competing against Chrome OS which is already established in US educational space.
Windows is already popular with mainstream users and if Windows could capitalise on its popularity, it would give users a real choice in their purchase decision.
Windows 11 SE ready devices will come in the market by early 2022 and we have to wait till then to see how they will fare against the Chrome OS.