The year is ending and all the GPUs and processors are out for this year, except AMD's RX 7900XTX and 7900XT which will be out in public on December 13th. As of now, we are seeing a transition in PC hardware from Ray tracing, to more focus on AI capabilities, DDR5 memory, chipset designs, etc.
With Intel Raptor Lake CPUs and AMD's Zen 4 releasing at the same time, there are a lot of good options to consider. If you are looking for a performance PC built with good price-to-performance value, here is a great PC you can build in 2022.
The PC build here isn't focused on the budget. It is neither about throwing the best hardware in there. It is a high-performance build with a value-oriented approach for getting the most out of the money invested.
Processor – Intel i5 -13600K, the Value King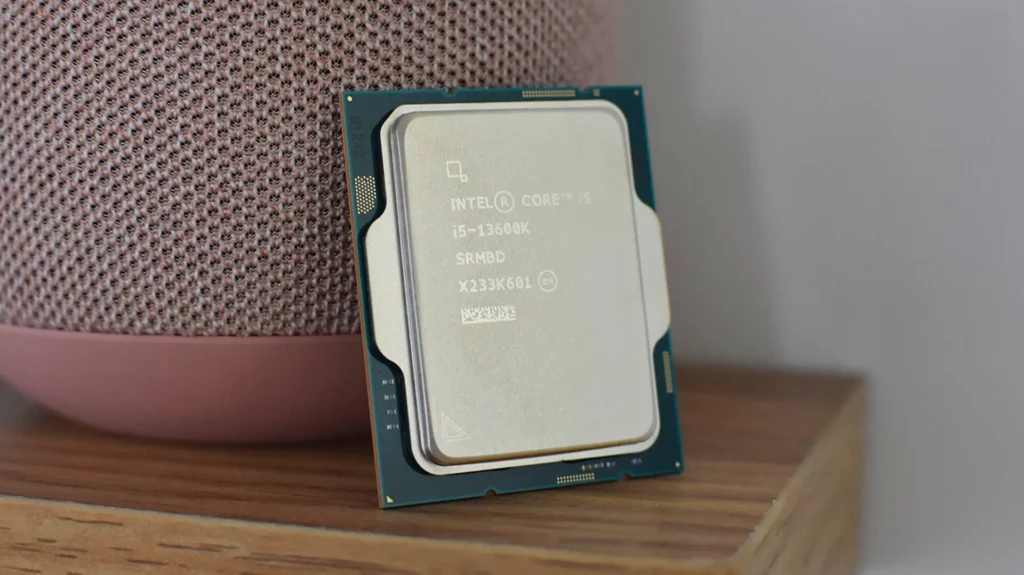 The best value processor without sacrificing performance is the Intel i5-13600K. It is a great processor that is for the most part in the top 10 for gaming and productivity performance.
While costing just about ₹30,000 it is worth the price for the performance it offers making it a great choice for some top-tier gaming and production workloads like 3D rendering, video editing, coding, etc.
Check: Intel i5-13600K review and detailed performance
i5-13600K is a 14-cores (6 P cores, 8 E cores) and 20 threads processor. The E-cores in the 13600K really pushes its multi-core performance making it great for any production workload. For gaming, the 13600K shows great performance surpassing and matching its competition Ryzen 5 7600X.
While the processor is great, you might avoid it if you are concerned about the upgrade path. The 13th gen will be the last one to be supported on the same platform while the competition, the AM5 platform will provide support until at least 2025.
Having said that, it might not be a huge problem as it will last you a while until you are ready to upgrade to a new platform in maybe 4-5 years.
The specifications of the Intel i5-13600K is listed below:
Cores, Threads
6P cores, 8 E cores
20 threads
Performance core clocks
5.4 GHz
3.4 GHz
Efficient core clocks
4.2 GHz
2.5 GHz
Cache
30 MB Intel® Smart Cache
Processor Base Power
125W
253W (Boost)
Overclocking
Yes
Max Memory Speed
Up to DDR5 5600 MT/s
Up to DDR4 3200 MT/s
Integrated graphics
Yes
Even Ryzen 5 7600X is a good option
You can also consider Ryzen 5 7600X if you are more interested in jumping onto the new platform of AM5 which is in a way a superior platform but Ryzen 5 7600X is not the value king right now.
Also read: Ryzen 5 7600X review and detailed performance
The only thing going on for it is its competitively lower price tag and superior AM5 platform with longevity.
Motherboard – MSI MAG B660M Mortar DDR5, the value DDR5 motherboard
The essential thing to consider here is the need for overclocking and choosing between DDR4 and DDR5.
It will be better to choose DDR5 memory over DDR4 because DDR5 is going to be the new standard now and when you upgrade your PC in future, you can simply use the same memory kit.
Also read: How to choose the best motherboard for your new PC build
You can still choose DDR4 to make your overall system cheaper since both the DDR4 motherboard and memory kit are cheaper.
Another essential aspect is overclocking. With B-class boards, you will not be able to overclock your processor. If you want to have to overclock, you can opt for Z690 or Z790 motherboards. It is important to note that Z790 boards are expensive right now and if you choose Z690, it is important to check for compatibility with 13th gen processors.
It will be an added advantage to have a Bios Flashback feature in the board if you need to flash your BIOS without the need for a CPU.
Overclocking is something most mainstream users do not use and with 13600K, you do not need overclocking.
For this PC build, it is optimal to opt for a motherboard between ₹13,000 to ₹20,000.
Some of the other motherboard options:
MSI B660M-A Pro DDR4
Gigabyte Z790 UD DDR5
ASRock Z690 Phantom Gaming 4 DDR5
MSI PRO Z690-A DDR4
Graphics Card – AMD RX 6700XT/RTX 3070/RX 6800XT, Performance Gaming
The graphics card you want to use really depends on the budget you are shooting for. For 1440p gaming, you could opt for RTX 3070 or RX 6700XT.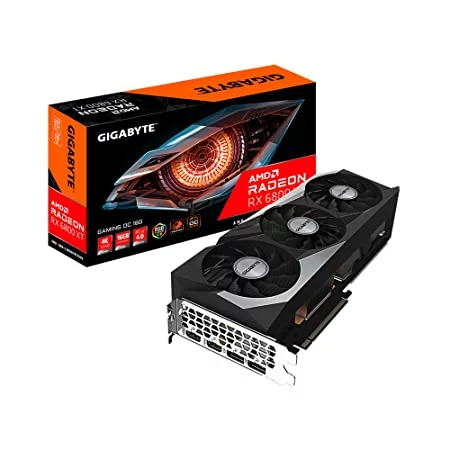 While RTX 3070 is around 13% faster than RX 6700XT and better in ray tracing but it is also significantly expensive. RX 6700XT is not a bad choice considering its low price. You could choose either depending on your AMD/Nvidia preference and price consideration.
Check out some of the best GPU to buy in 2022
For entry-level 4K gaming, you could opt for RX 6800XT which is bang-for-buck! It performs similarly to RTX 3080 but is significantly cheaper, with prices hovering around ₹56,000. (RTX 3080 costs around ₹68,000)
Depending on your gaming needs and budget, you can even opt for 1080p cards like 660XT or RTX 3060.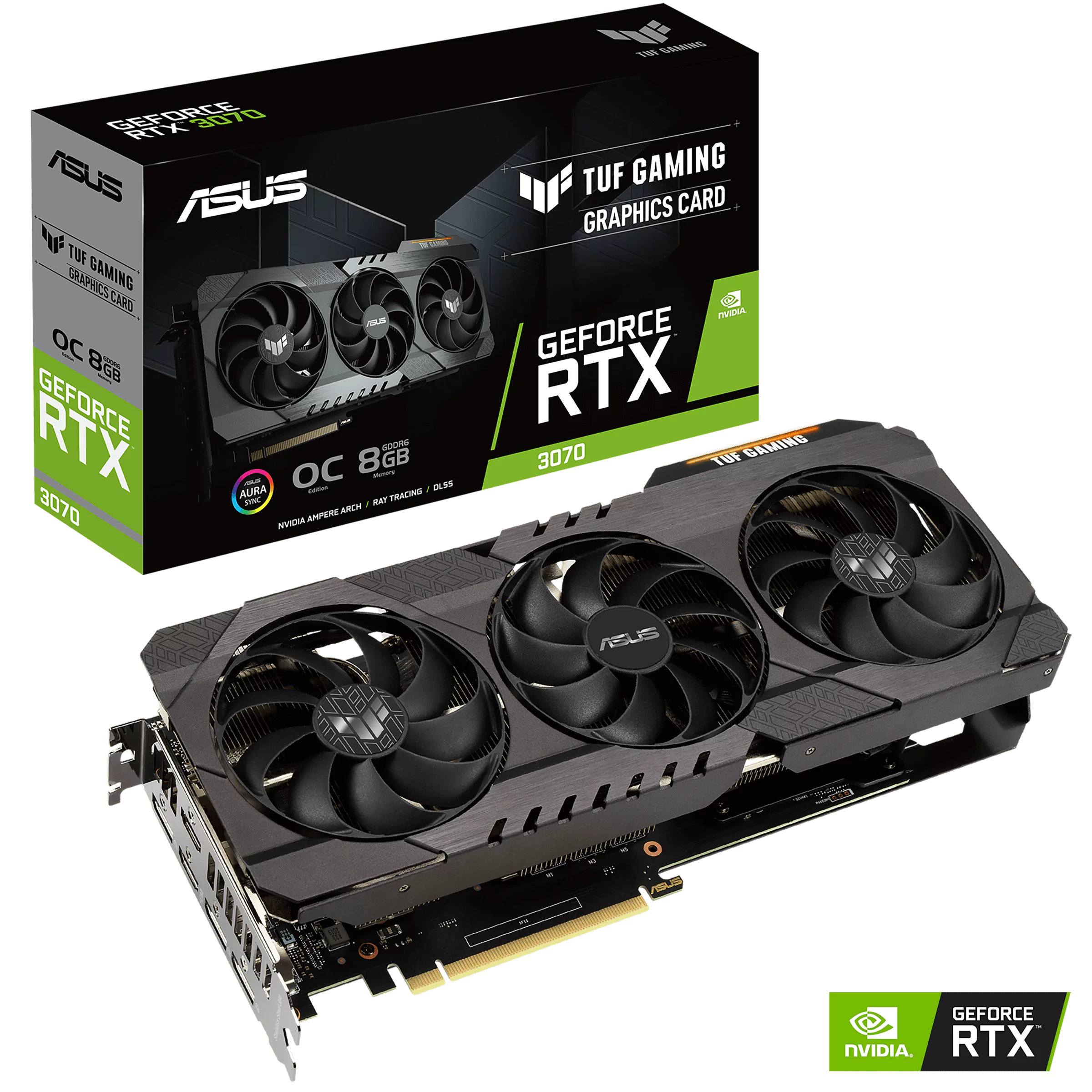 RTX 3070
₹47,500
Bottom Line
The performance 1440p option
Pros
-> Ray Tracing at 1440p is viable
-> Better performance than RX6700XT
Cons
-> Significantly more expensive than RX 6700XT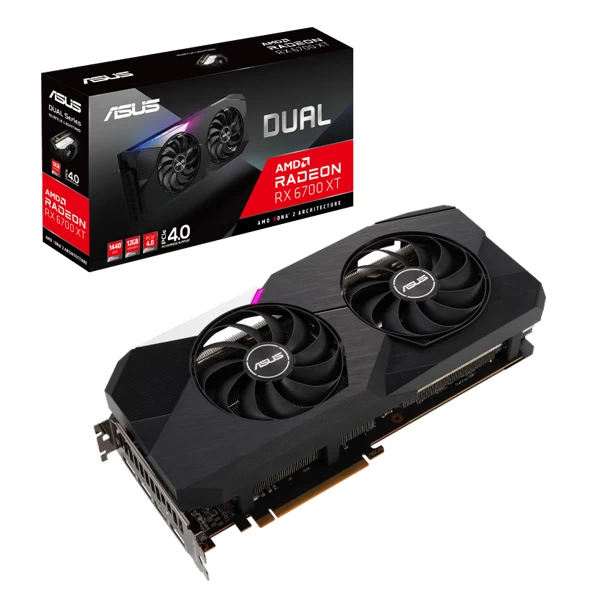 RX 6700XT
₹34,000
Bottom Line
Value 1440p option
Pros
-> Great value for performance/money
-> Viable for 1440p gaming
Cons
-> Ray Tracing is not competitive enough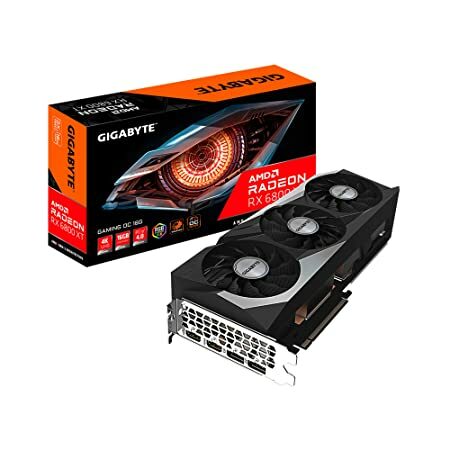 RX 6800XT
Check Prices
Bottom Line
Bang-for-buck 4K card
Pros
-> Great card for value 4K gaming
-> Cheap
Memory
If you are choosing DDR5 (recommended), it is optimal to choose a memory kit that has lower latency over higher speeds. Getting 32GB DDR5 of memory is optimal for this kind of build.
Check DDR4 vs DDR5. Should you upgrade to DDR5?
Corsair Vengeance 32GB (2x16GB) DDR5 DRAM 5200MHz C40 (Budget Option)
G.Skill RipJaws S5 32GB (2x16GB) DDR5 5600 MHz CL36
For DDR4
Corsair Vengeance RGB Pro SL 32GB (16GBX2) DDR4 DRAM 3600MHz C18
Or any other 3600MHz RAM is fine with CL18 or lower
Power Supply
With the increasing power consumption of processors and GPU, it is better to have a little headroom in power. 13600K can draw up to 160W and 6800XT can draw around 350W.
POSITIVES
Semi-modular

Value power supply option
You will need a power supply above 700W. Anything with a Gold or Bronze rating is good to go. You could also opt for a modular supply which will make it easier to manage your cables or opt for a non-modular to save every penny possible.
Some power supply options:
EVGA SuperNOVA 750 GT 750Watt 80+ Gold Fully Modular
Corsair CX750M 750 Watt 80 Plus Bronze Certification Semi Modular
Cooler Master MWE 750 V2 230V SMPS – 750 Watt 80 Plus Bronze
Storage
Opt for a Gen 4 NVMe SSD for faster speeds. Although, it will be a little more expensive than the Gen 3 SSD.
POSITIVES
1TB storage

Gen 4 NVME SSD
Some good options to consider:
Crucial P5 Plus 500GB M.2 NVMe Gen4 Internal SSD
XPG GAMMIX S50 LITE 1TB M.2 2280 PCIe Gen 4.4 NVMe SSD
Western Digital Black SN850 1TB Gen4
Cabinet
The choice of the cabinet is important here because, with the chosen components, you will need good cooling. Opt for a good case with ample airflow and big enough to fit in AIO coolers if needed.
POSITIVES
Great cooling

Convenient cable management
The choice of case is highly personal as your aesthetic preferences might differ.
There are a lot of cabinets you can choose and here are some popular choices:
Corsair 4000D Airflow
Lian Li LANCOOL II Mesh
Lian Li Lancool 215
ASUS TUF Gaming GT301
AIO Cooler
You will have to either opt for an AIO cooler or a CPU fan cooler to keep 13600K operating at good temperatures. While it is easy to cool unlike 13700K or 13900K, it runs relatively hotter.
Depending on your preference, you can choose between an AIO cooler or a simple CPU fan. Some good AIO options are given below:
Cooler Master ML360L ARGB V2
NZXT Kraken X73 CAM-powered 360 mm
Lian Li Galahad 240
MSI MAG CoreLiquid 280R CPU Cooler
Some good CPU coolers
Noctua NH-U9S 92mm SSO2 U
Corsair ML120 Pro
| | Component | Price |
| --- | --- | --- |
| Processor | Intel i5-13600KF | 28,799 |
| Motherboard | MSI MAG B660M Mortar DDR5 | 16,499 |
| GPU | RX 6800XT | 56,999 |
| Memory | Corsair Vengeance 32GB (2x16GB) DDR5 DRAM 5200MHz C40 | 13,800 |
| Storage | Western Digital Black SN850 1TB Gen4 | 13,390 |
| Power Supply | Corsair CX750M 750 Watt 80 Plus Bronze Semi Modular | 6,680 |
| Cooling | Cooler Master ML360L ARGB V2 | 9050 |
| Cabinet | Corsair 4000D Airflow | 6,980 |
| Total | | 1,52,000 |
Conclusion
You can use alternatives listed under each category to adjust your budget. The build listed here is made for high-performance gaming and productivity.
Most of the games can run at 1440p/4K with the highest settings and is good for production workloads as well.
Also read: Is 1440p gaming worth it?
You can further reduce the cost significantly by using a cheaper GPU like 6700XT. You can also save further by using DDR4 memory and a motherboard. You can also adjust your budget with PSU, storage and cabinet.
Online shopping is convenient but buying some of the components like processors and graphic cards in offline stores in cities like Bengaluru, Mumbai and Delhi will be cheaper.
If you want to build an even better, more powerful PC for gaming, check this for the best-value PC under 70000.
Looking for portability? Check this article for a complete guide on buying the best laptop.