While a desktop PC can be more powerful and offers other advantages, the laptop is more versatile and offers portability. There are several laptop manufacturers to choose from, whether for daily work, educational, or gaming needs. If you're looking to buy a laptop, you would automatically default to the best laptop brands.
But which are the best laptop brands in India? Don't worry; we're here to assist you in determining which laptop brand is best for you. Check through the characteristics offered by each manufacturer to see whether they fit your requirements.
When purchasing a costly item such as a laptop, you should not rush to a decision. That's why we've compiled a list of India's top 10 laptop brands, along with everything you have to know about them. Let's get started without further ado!
The best ten laptop brands, in our opinion, are listed below. We've gone over their specifications, advantages, and disadvantages in-depth to help you decide which laptop brand is the best.
Best Laptop Brands List
Laptops are a must-have in today's digital world, and we'll never be short of options. There are around 15 laptop brands in India and hundreds of models to choose from, all with different budgets and features, and specifications.
Unfortunately, these plethoras of options may be overwhelming but this list will make it easier for you to choose the best laptop brands.
Apple
Apple is without a doubt the world's most opulent and well-liked laptop brand. The brand's class and finesse are unrivalled, whether it's laptops or other products.
The best aspects of Apple laptops are the built-in, user-friendly interfaces, the display, and power, as well as the excellent customer service. Apart from these capabilities, the operating systems on Apple laptops are significantly bug-free than those on Windows.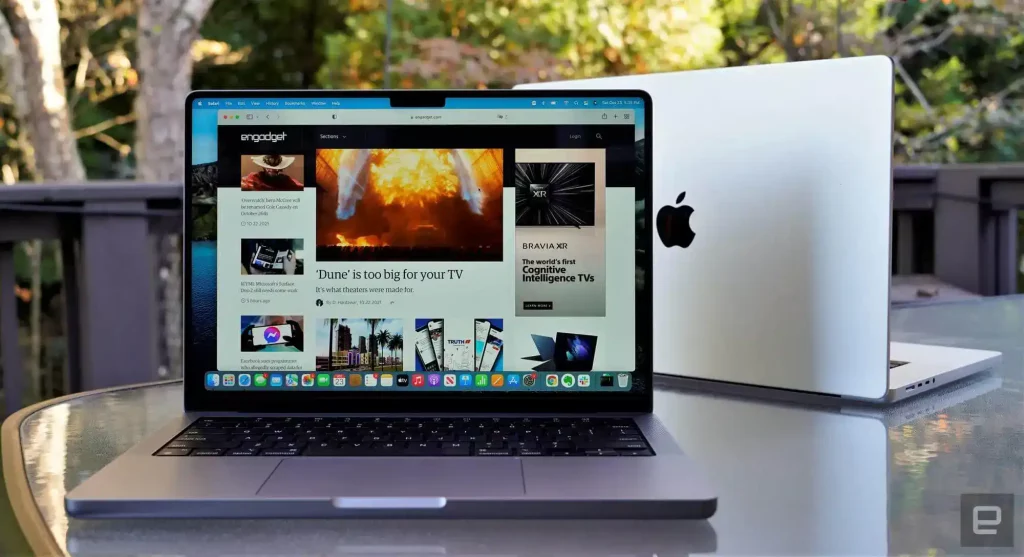 Apple laptops use their own M1 chips which are known for outstanding performance, a swift and responsive system, long battery life and really good generational improvement.
The display of their laptops is top-notch with an out-of-the-box Retina display and great colour reproduction being among the brand's features.
Some of the popular lineups of Apple laptops are:
HP
HP was once one of the most famous laptop manufacturers. Even if the brand name isn't as well-known as it once was, many people still appreciate these trusty devices. HP produces some of the greatest student laptops on the market, which are also relatively affordable.
You will see the budget segment ruled by HP which is not surprising since they make really good budget laptops which form a major chunk of its sales. Having said that, their budget laptops are not great for maintenance or repair and the build quality is not that great either.
This is expected since most of their budget laptops provide powerful specifications which need them to cut down on other things like build quality.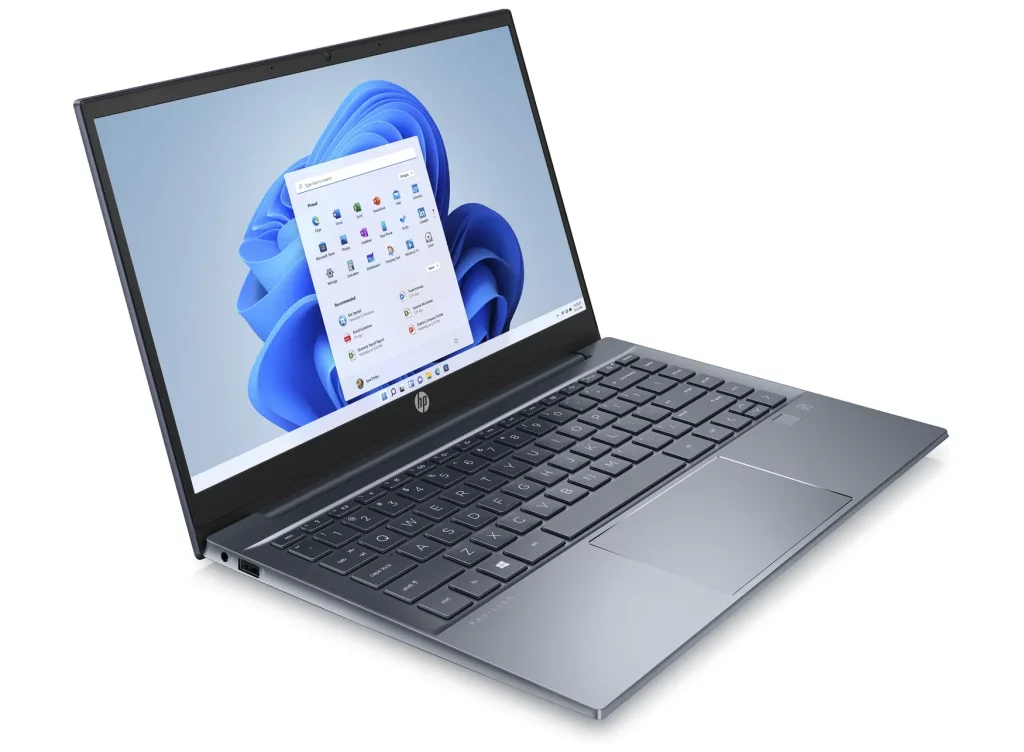 Budget laptops are not the only lineup HP has. HP also has two gaming lineups called Omen and Victus. Victus is a relatively new lineup and majorly focuses on the budget segment and Omen is more on performance laptops.
All the lineups that HP offers are listed below
HP 14
HP 15
Pavilion
Envy
Pavilion Gaming
Spectre
Victus
Omen
HP's Envy and Spectre are two lineups which make premium, executive-class laptops. Both of them also include laptops with touch and convertible capabilities with great build quality.
Two additional perks that put HP among the best laptop brands are its great customer service and brand warranty.
Lenovo
Lenovo is another brand that many people default to, for work laptops. They offer laptops with the relatively good build quality and they too have laptops ranging from budget student laptops to premium gaming laptops.
The best thing about Lenovo laptops is that their design language and build quality is consistent across their lineups. While they may not offer the best specifications for the price, their laptops are reliable and have good quality control.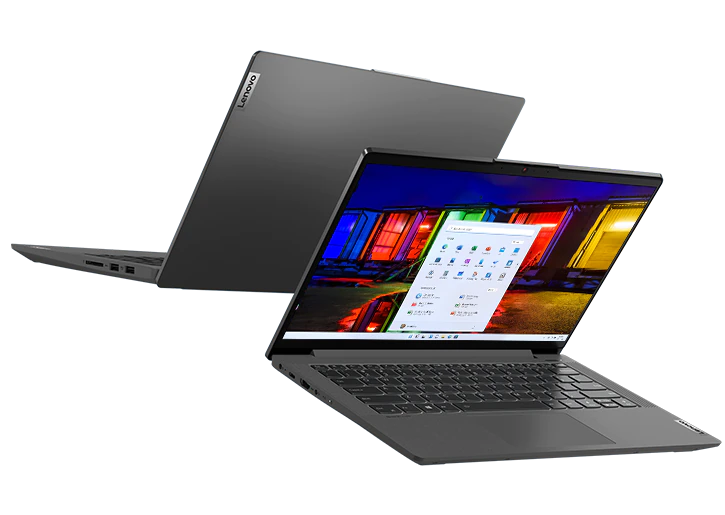 On the gaming side, Lenovo does a good job of making laptops that make it into top gaming laptops with their Legion lineup.
Here is a list of all the lineups Lenovo has
IdeaPad 
IdeaPad Gaming
ThinkPad
ThinkBook
Legion
Yoga
Yoga is a popular lineup which makes laptops for creative professionals with nifty features like touch screens, touch pens and convertible capabilities. The Ideapad, ThinkBook and ThinkPad are laptops meant for daily drivel and business uses. They offer good battery life and essential specifications and are not too expensive.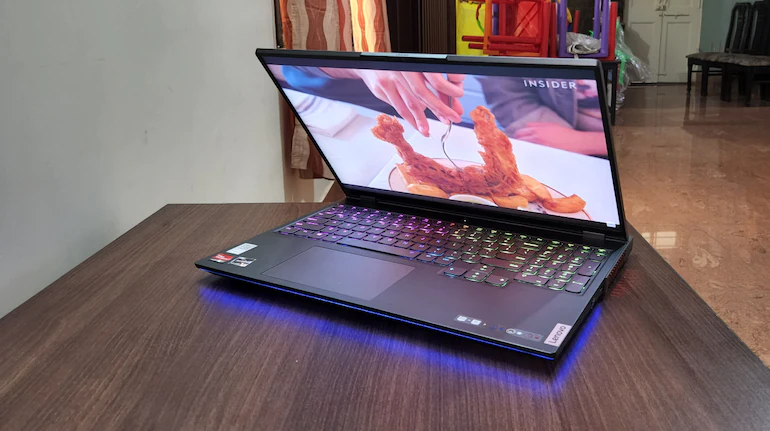 While Lenovo is not the top brand, it is not bad either. It does a good job in providing a vast number of laptop models and takes care of the overall quality of its products. Lenovo's service is also good with service centres spread across all the major cities in India.
Dell
Dell is a well-known laptop and they are known for building a good quality business and work laptops. They cost a little more than other brands like Acer, Asus, and HP but their quality of laptops is great.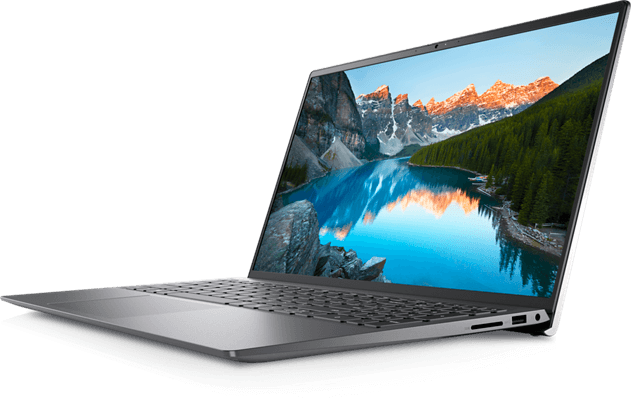 Although their laptop offerings in the last couple of years have become a little stale, especially in the gaming category. Inspiron is their most popular lineup which offers a lot of variants and models for generic use and is known for being a decent all-rounder laptop.
Some of the Dell laptops lineups include:
Inspiron
Inspiron 2-in-1
G series
Alienware
Vostro
XPS
Vostro and XPS are business class, executive laptops which focus on style, essentials and practical features. The G series are gaming laptops which majorly include entry-level and mid-performance gaming laptops.
Alienware is the flagship lineup of Dell which makes performance and top-end gaming laptops and is generally more expensive than other premium gaming lineups from other brands.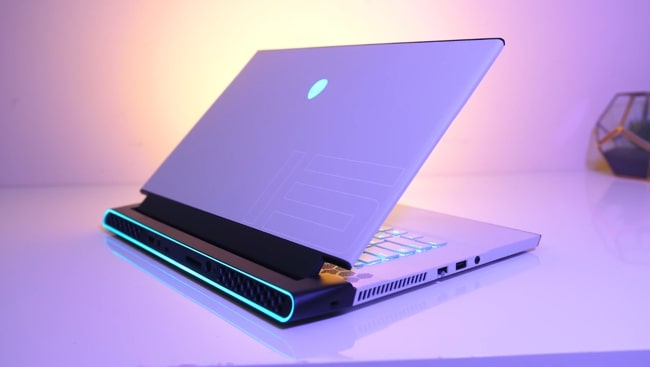 If you're seeking the greatest Windows laptop, the Dell is unquestionably the best option. Their technical and after-sales support is truly outstanding, and users all around the world appreciate it.
While being a brand that has a lot of good laptops under its belt, it has been underwhelming with its new laptops in the last couple of years.
Asus
Asus laptops have improved a lot in the last 2-3 years and they have laptops in every category. From executive business laptops to enthusiast-level gaming laptops.
Many of their laptops are known for good build quality and value-oriented specifications. Each of their lineups provides something unique for each user base. They are also at the forefront of developing new technologies for laptops, like their dual-screen laptops – Zenbook Duo 14.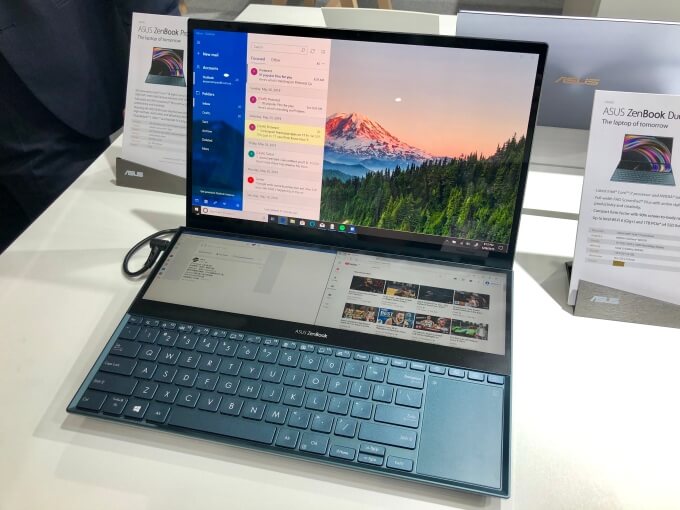 They mainly offer laptops in the gaming segment and productive laptop segment. For gaming, they offer two major lineups – TUF and ROG. TUF is for more budget and mid-level gaming laptops and the ROG lineup is for performance and enthusiast-level gaming laptops.
In the productivity segment, some of their popular lineups include:
Zenbook
Vivobook
ProArt Studiobook
The best thing about Asus is that they offer laptops in a wide range of budgets ranging from ₹30,000 to more than ₹2,00,000. Asus is also one of the rare brands that offer every little detail explicitly about their laptops on their official website.
This is important because many brands do not market their products truthfully and hide information for marketing purposes.
MSI
In recent years, MSI has grown from a cheap quality gaming laptop brand to one of the most trusted gaming laptops brand in India.
As of now, MSI offers the cheapest gaming laptops in India. While they may cut corners in terms of power and build quality for budget gaming laptops, they also offer top-of-the-line performance laptops.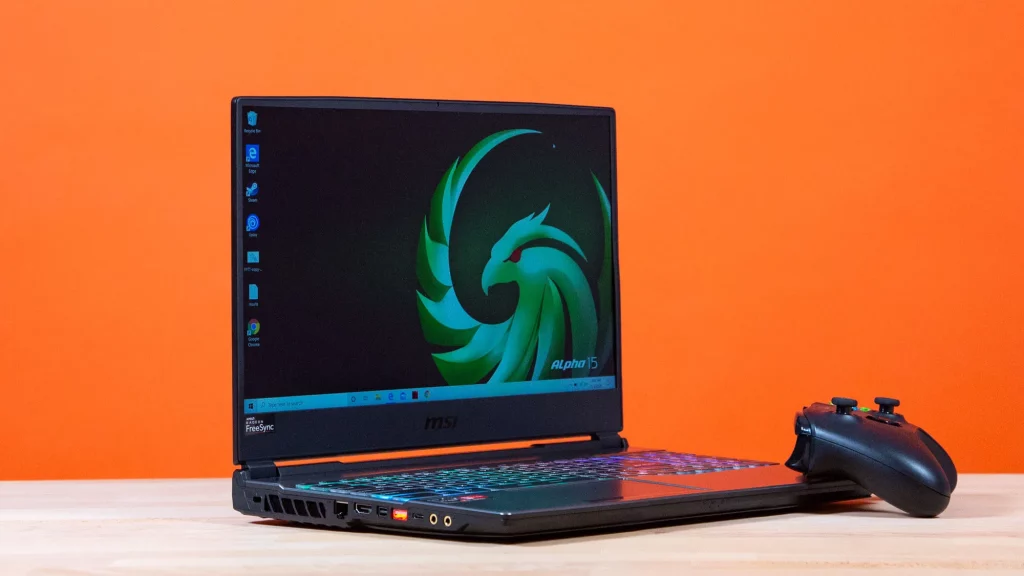 MSI is not known for daily laptops or business laptops but they still have options for those. Their main focus is on gaming laptops which they have made immense improvements over the last few years.
Gamers are drawn to MSI laptops because of their creative and aggressive designs. They also offer performance gaming laptops at a competitive price forcing other premium gaming laptops to drop their price.
While they may skimp on lower-end gaming laptops, their top lineup makes use of the best hardware and good build quality.
MSI's gaming lineup includes:
Titan GT
Stealth GS
Raider GE
Vector GP
Pulse GE/ Crosshair
Katana GF/ Sword
Delta
Alpha
Bravo
Each of these lineups offers laptops in varying budget segments, for example, the Alpha series is the entry-level gaming laptop in the range of 50,000 to 70,000 while the Titan GT series offers laptops in the range above 1,50,000 to over 2,00,000.
MSI's lineup also includes
MSI Modern are the second most popular lineup after their gaming laptops which makes budget laptops for business and daily use.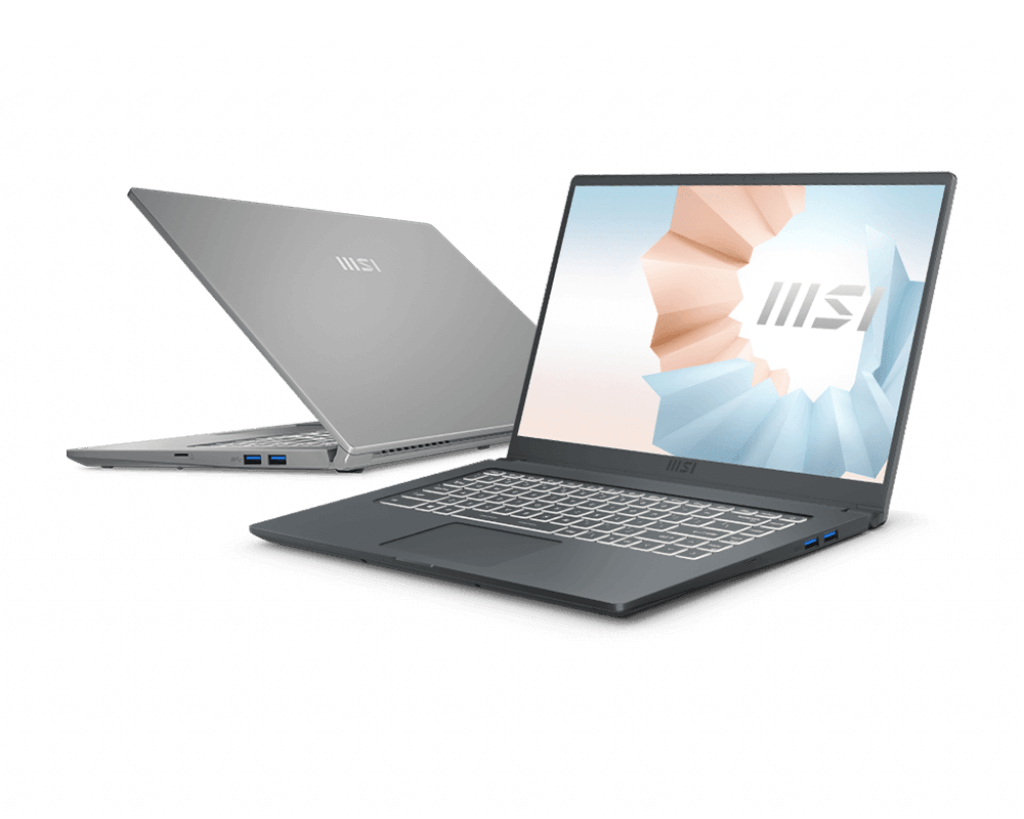 While MSI makes great gaming laptops, their service is not on par with other brands like Dell or Lenovo. They also have quality control issues and many of their top gaming laptops are quite tough to get to India.
Conclusion
There are a lot of other brands too but they are yet to beat the brands listed here. Acer is another brand that makes a lot of good laptops but their lineups are average and fall between good and bad.
There is also an increase in mobile brands making notebooks like Mi Pro from Redmi and Realbook from Realme. Among such brands, Samsung is the best until now which has good notebooks in its Galaxybook lineup.
Microsoft Surface is another brand which makes premium laptops like Apple but fails to deliver such high performance even with a higher budget. Apart from there are brands like Razer and Gigabyte whose presence is very scarce in the Indian market and they are almost non-existent.
It is safe to suggest any of these top laptop brands and it is always advisable to choose from these unless you are looking for something really specific.