Mark Zuckerberg, the CEO of Facebook, announced recently that a digital clothing store is coming to the Metaverse. Now users will be able to dress their 3-D avatars in clothes from a variety of brands. The "Meta Avatars Store" was also mentioned by Zuckerberg in an Instagram Live with Instagram's vice president of fashion partnerships, Eva Chen. They displayed some of the clothes in Live as well.
Zuckerberg discussed on Instagram Live today that to create clothing, designers require physical equipment and materials. It is expected that in the future, anyone with a computer and imagination will be able to design for such platforms. This could mean that the Metaverse will become more diverse and economically significant.
Currently, brands like Prada, Balenciaga, and Thom Browne have their clothing lines available at the store. But, more are to come in the future. Additionally, users will continue to enjoy free clothing. Starting next week, the Meta Avatars Store will become available in the U.S., Canada, Thailand, and Mexico. New brands are on the way for the store. The avatar will remain the same across all the social media platforms: Messenger, Facebook, and Instagram. The feature will launch on VR soon too.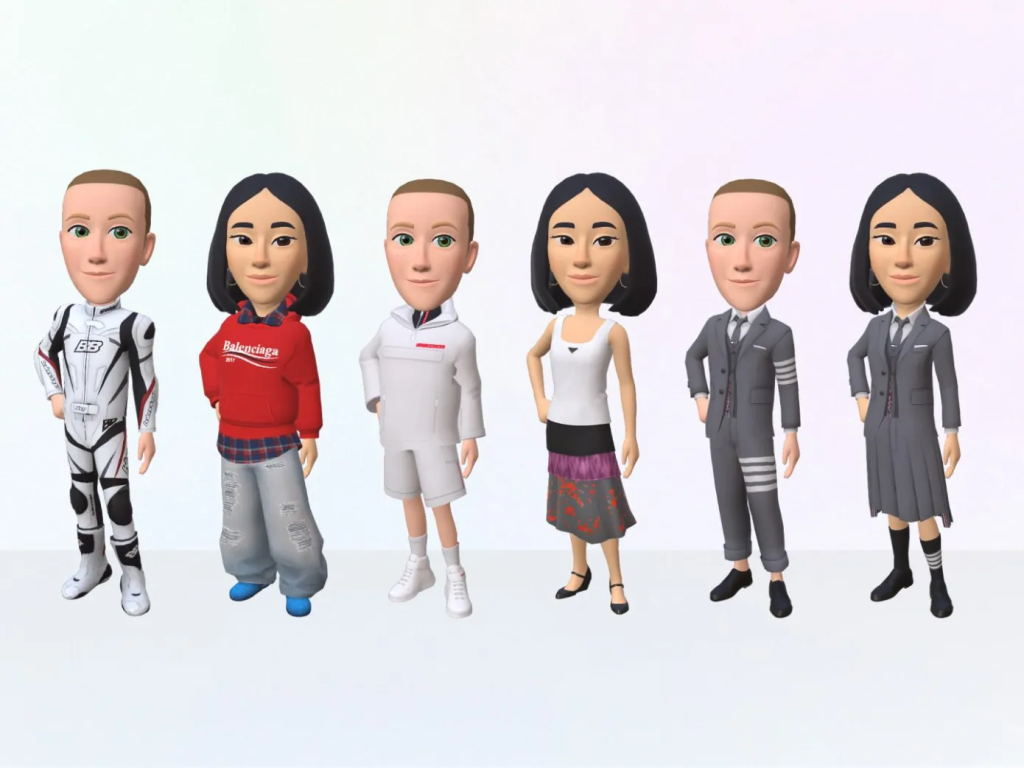 Zuckerberg said Meta plans to make the store an open marketplace where developers can create and sell clothing. "We're launching our Avatars Store on Facebook, Instagram, and Messenger so you can buy digital clothes to style your avatar," Zuckerberg said. "Digital goods will be an important way to express yourself in the metaverse and a big driver of the creative economy. I'm excited to add more brands and bring this to VR soon too."
Earlier this year, Meta introduced 3D avatars to Instagram and Facebook as well as updated avatars for Messenger. With the update, avatars received additional facial expressions, skin tones, and accessibility devices. The company now also allows users to get the same avatar across all Meta platforms, including VR.