Last Updated on April 14, 2023 by Nahush Gowda
Asus showcased the ROG Ally on April 1st with a video. Considering the date, we all figured it was a prank. Fast forward 2 days, turns out, it is not a prank. Asus ROG Ally is real!
Prototypes were sent to Dave2D and LinusTechTips who revealed some details about it, although not much wasn't revealed. According to the Dave2D video, which shows the prototype unit in detail, the ASUS ROG Ally will be based on a 4 nm custom AMD APU, with Zen 4 CPU and RDNA3 iGPU, implying that we are looking at a custom AMD Phoenix APU.
Also read: AMD Radeon RX 7600M XT laptop GPU faster than NVIDIA's RTX 4060
The movie included a few great images of the pre-production PCB, as well as the cooling arrangement, screen details, and some performance of the ASUS ROG Ally. The ROG Ally has dimensions of 280 x 133 x 39 mm and weighs 608 grammes. This makes it shorter, narrower, thinner, and lighter than the Steam Deck.
Also read: Asus ROG Phone 7 series launched globally
It also has a 7-inch display, but this time it has 500 nits, 1920×1080 resolution, 16:9 aspect ratio, 120 Hz refresh rate, and 5 ms response time, which is far better than the Steam Deck.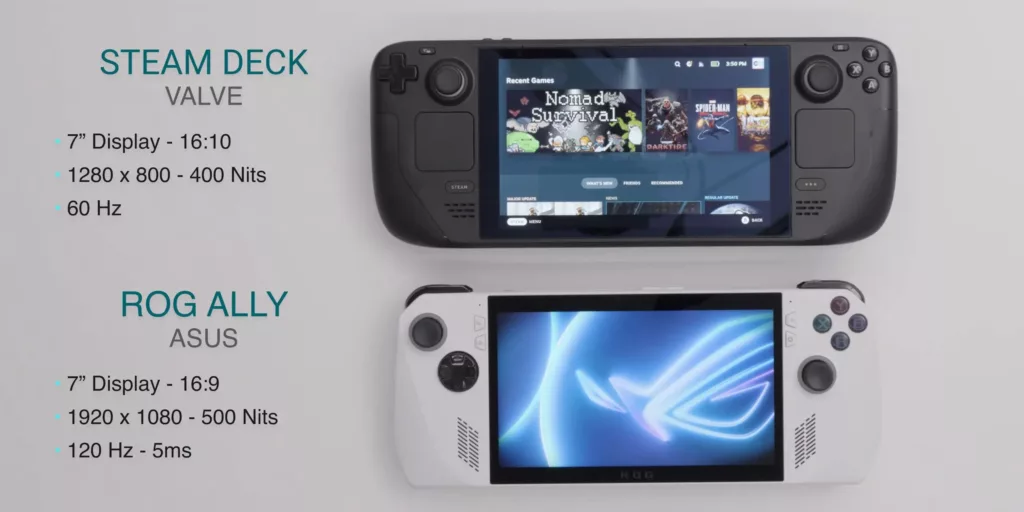 Linus also mentioned that it has a fingerprint sensor that can be used to switch between multiple accounts. He also mentioned that the prototype was much quieter than the noisy Steam Deck, measuring about 20dB compared to the Deck's 37dB under load. This is because of the dual-fan system that takes in air from the back and vents it out the top. He also mentioned that the SSD and joysticks seemed easily replaceable.
There were no details about the battery capacity but it is claimed that it will last longer than Steam Deck and will feature Windows 11.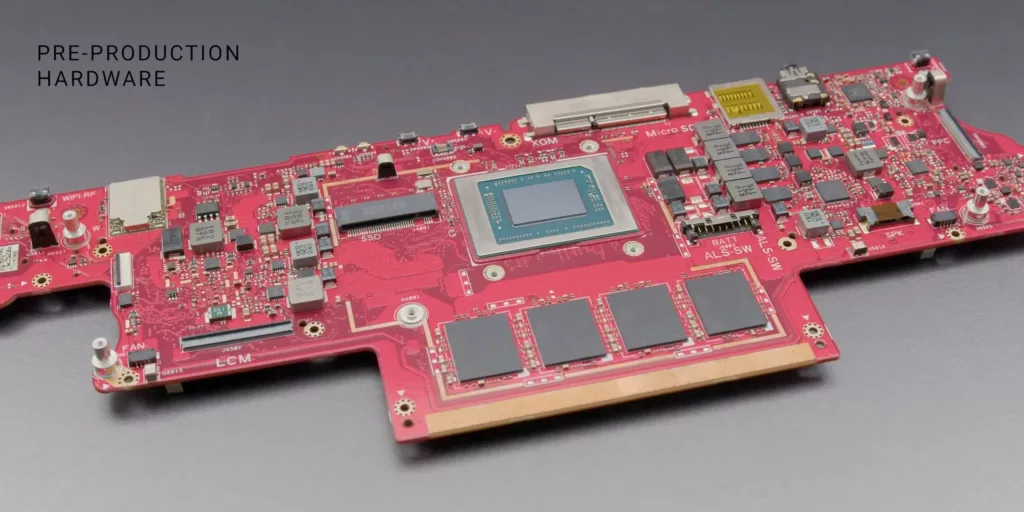 While Valve's Steam Deck has been the most successful attempt to make PC gaming genuinely portable, there are several competitors, such as the Ayaneo 2 and other Switch-like machines from GPD and OneXPlayer. But, in our experience, they have relied on an AMD 6800U chipset rather than a proprietary design and, as a result, lack the ideal combination of power and efficiency that we expect from portable gaming devices.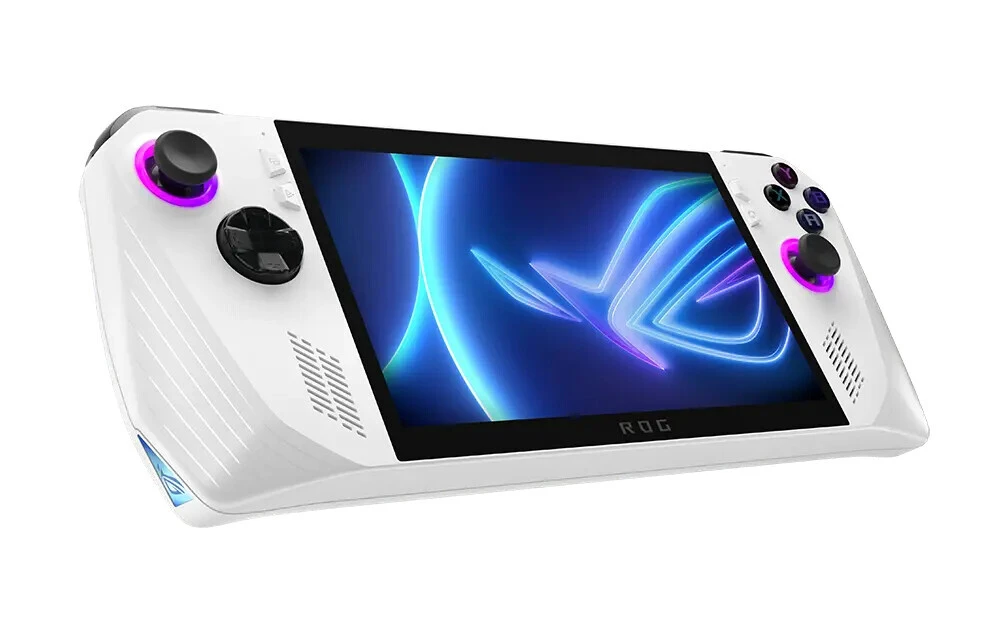 Unfortunately, ASUS is staying mum about the exact specifications and other aspects of the ROG Ally handheld console, but the video reveals some excellent performance for this Windows-based system. ASUS is also not providing an exact launch date, but Dave2D confirmed that the console will be available globally and at a "competitive" price.