Super high refresh monitors of more than 500Hz might feel over-the-top for most people but they might be useful for competitive e-sports players. With modern GPUs hitting insane framerates with competitive titles like CS:GO, and Fortnite, a 500Hz refresh rate monitor might not be too far-fetched after all.
While Asus crossed the 500Hz mark and has managed to hit 540Hz, Dell on the other hand has managed to touch a 500Hz refresh rate.
Asus Swift Pro PG248QP hits 540Hz refresh rate
This is a 24-inch monitor with TN Panel and FHD resolution (1080p), it is being dubbed as the fastest gaming monitor. This was actually announced way back in Computex 2022 by Nvidia.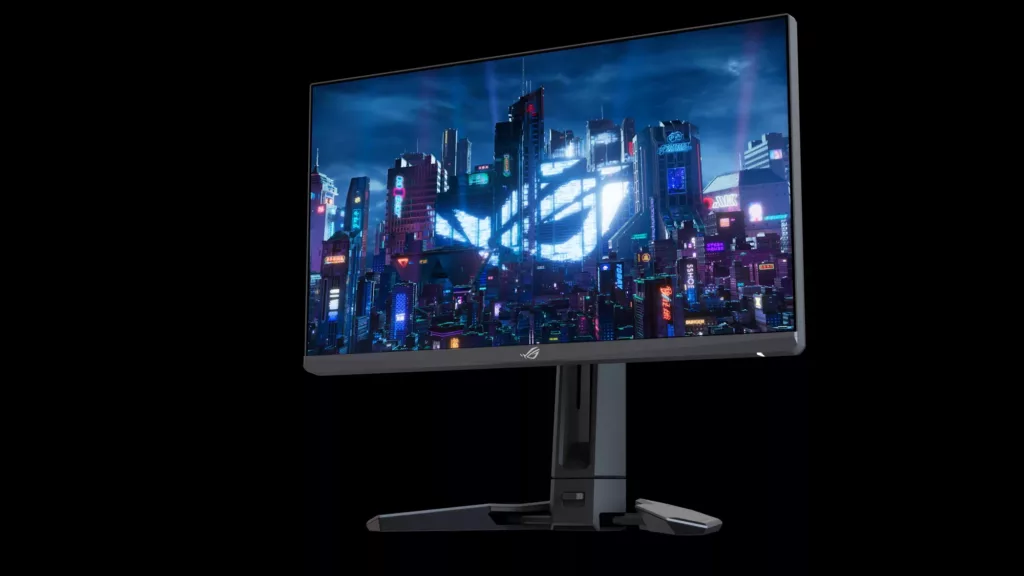 Nvidia had explained this in detail and the advantage of such high refresh rate monitors. Nvidia explained that such a high refresh monitor will make target tracking in the games easier thanks to smoother animations, and less ghosting, minimizing the distractions during games.
Nvidia was able to showcase the display performance by using its impressive Phantom VEO 640S motion camera. The camera records Valorant gameplay at 1,000 fps.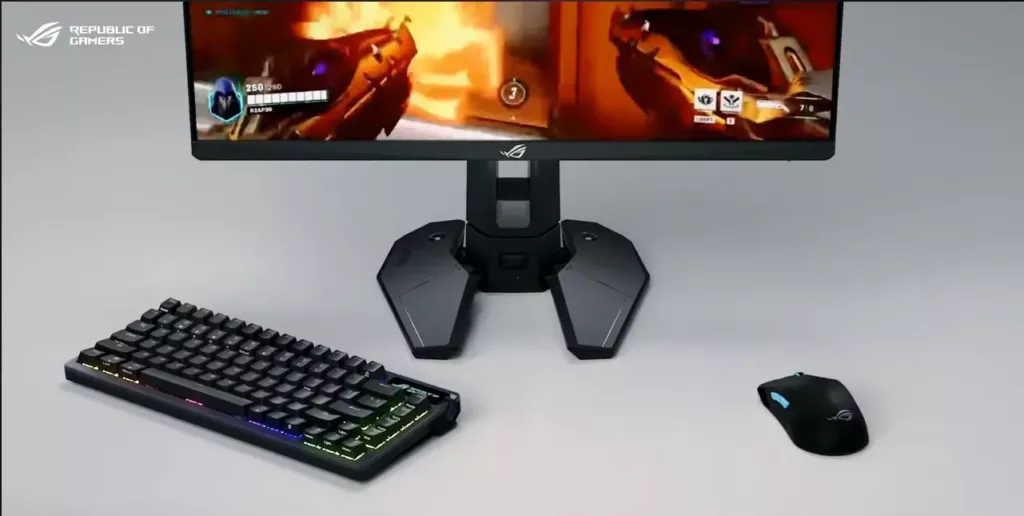 While it was announced as a 500Hz monitor, Asus has managed to surpass it and hit 540Hz, that's amazing! It will feature Nvidia GSync and Nvidia Reflex Analyzer. It was already known that it will use a new E-TN (Esports TN) using which ROG was able to push refresh rates to the limit. This offers 60% better response times than standard TN panels.
Apart from the technology behind the super fast refresh rate, it has some nice features as well.
It features a retractable base stand that will let you push the base inwards to free some space on the desk if needed. ESS DAC is built into the monitor for improved surround sound, Asus claims. According to Asus, this will ship in Q2 2023.
Also read: Asus ROG laptops announced at CES 2023
Asus ROG Swift OLED PG27AQDM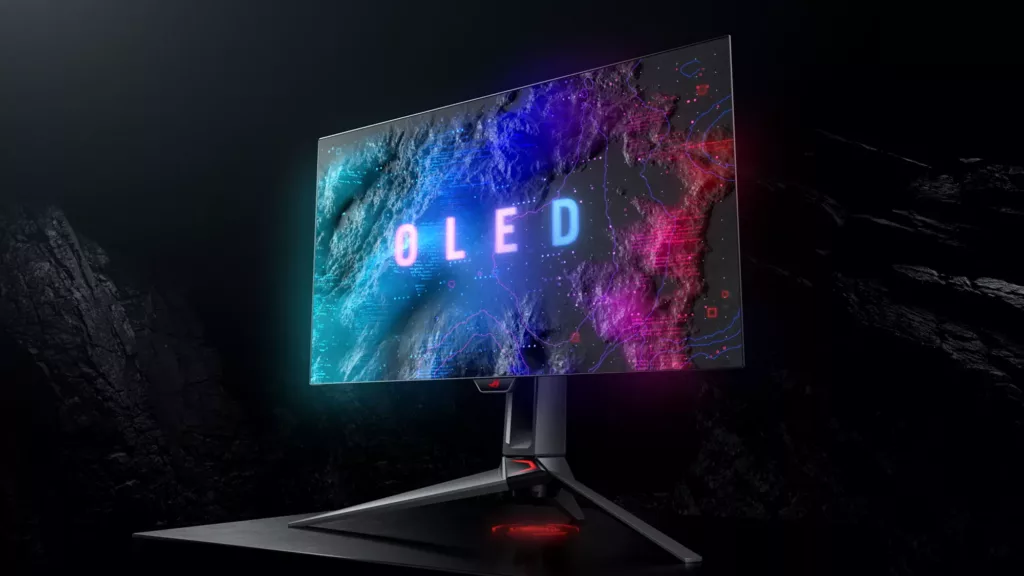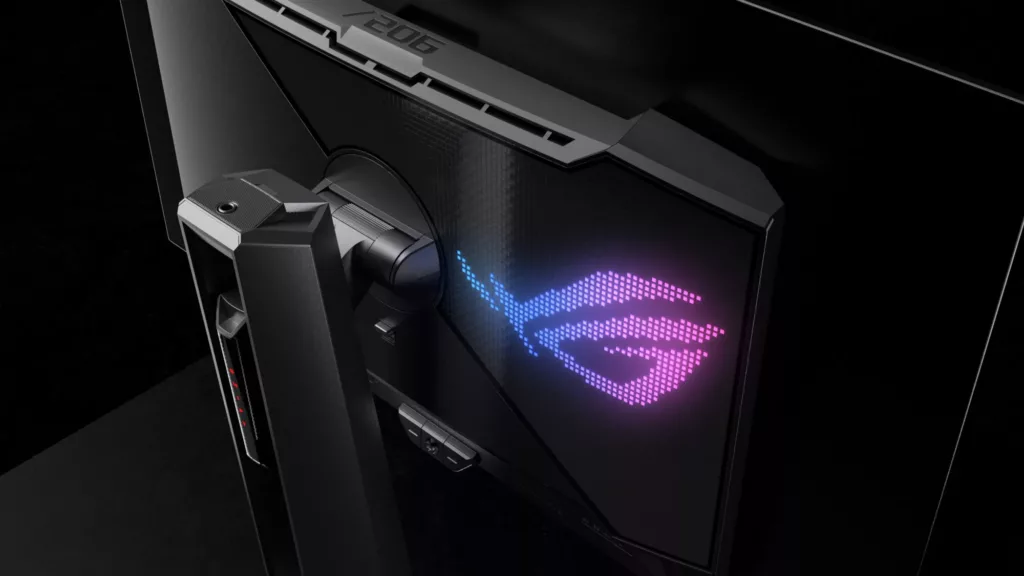 In 2022, Asus launched its first OLED gaming monitor, ASUS ROG Swift OLED PG42UQ, which was well-received by users. Asus has confirmed another OLED monitor coming out in 2023, the ROG Swift OLED PG27AQDM.
Also read: Acer announced its Predator line of monitors at CES 2023
This looks like a more practical and "less expensive" monitor. It is a 27-inch monitor with QHD (1440p) resolution and 240Hz refresh rate. With a peak brightness of 1000 nits, it features a 99% DCI-P3 wide colour gamut and also features HDR.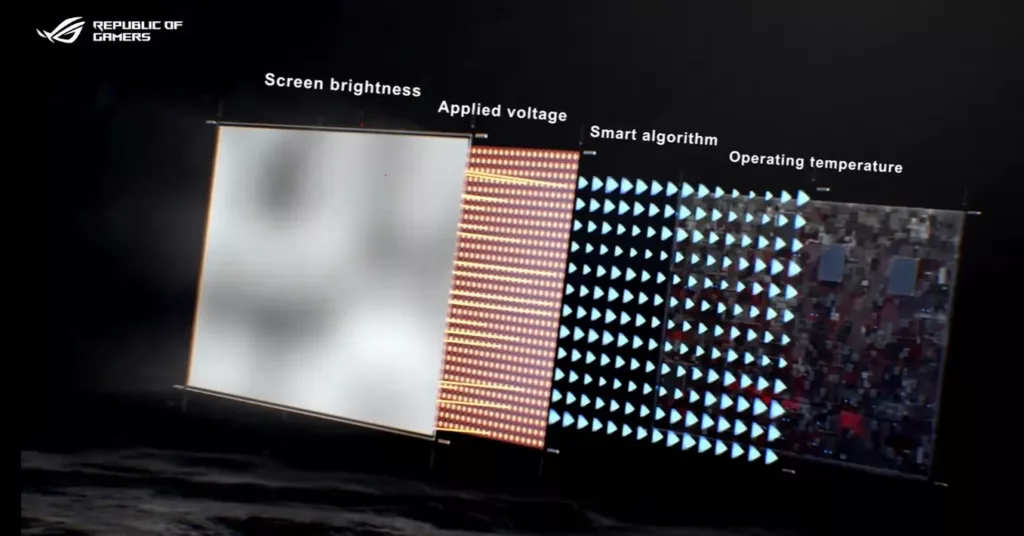 OLED monitors are visually stunning but they are prone to burn-in and Asus claims that they have significantly reduced the risk of burn-in with better cooling and voltage optimisation based on the temperature.
You can also simply use the mouse to change the display settings instead of playing with the OSD joystick on the back of the monitor. Helpful! 
Also read: Lenovo's high refresh Legion gaming monitors and mini LED monitor
Dell Alienware 500Hz gaming monitor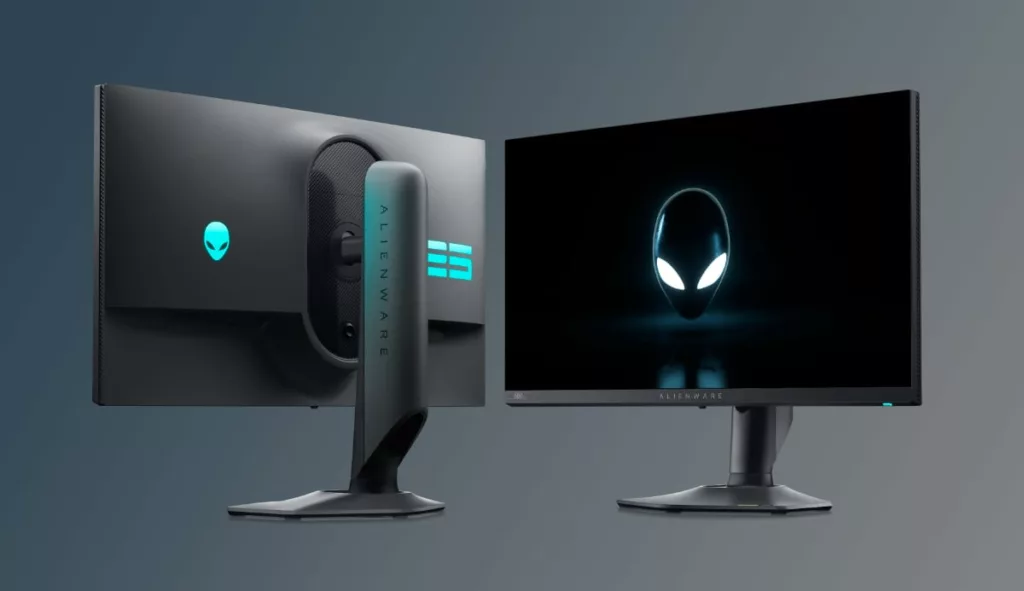 Also read: Dell's new laptop lineup announced at CES 2023
Technically, the first 500Hz gaming monitor you can actually buy will be the Dell Alienware AW2524H. This is in fact a better achievement than Asus's 540Hz refresh monitor because Dell uses an IPS panel.
The Dell Alienware AW2524H is a 24.5-inch FHD (1080p) monitor with 0.5ms gtg (grey to grey) response time. It has a 99% sRGB colour average and HDR4000 support.
The monitor has an interesting design with a hexagonal base structure and retractable headset hanger. Dell will share more details about the price and availability closer to its launch which is expected in Q1 2023.
Also read: Best value 1440p monitor in the Indian market
Also read: How to run 1440p or 4K resolution on 1080p monitor