Acer unveiled its Predator line of gaming laptops and thin-and-light Swift line of laptops at CES 2023. It also unveiled its new monitors at CES 2023.
Here's everything that Acer has in store for the year.
Acer Predator Helio 16/18
Acer Predator is the flagship gaming laptop line from Acer and the new Predator laptops have received upgraded aesthetics and design. Continuing the new trend of 18-inch laptops, Acer Predator 18 will be joining soon.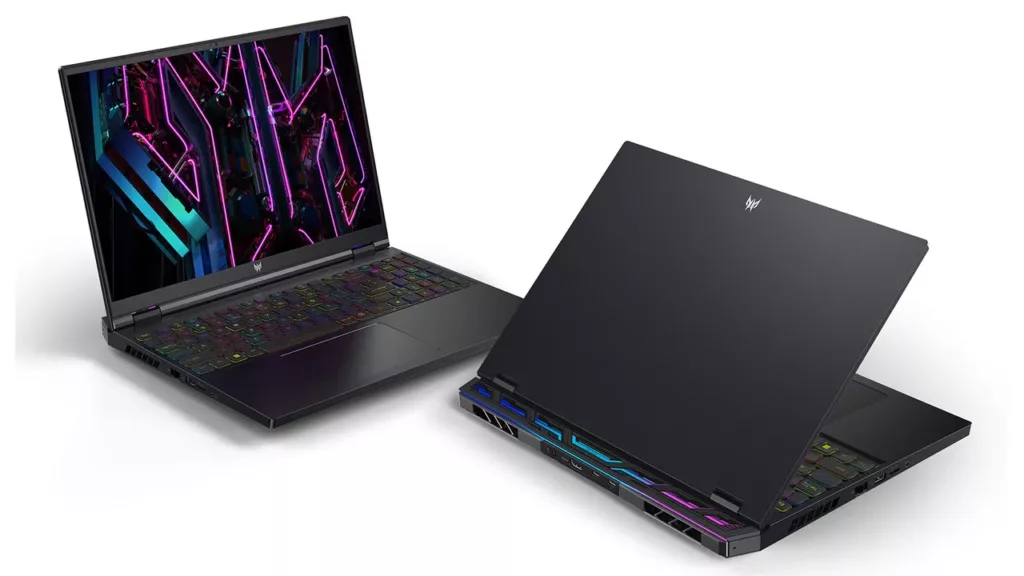 The Acer Predator Helios will be powered by the Intel 13th gen, i9 processor while the graphics will be handled by Nvidia's latest generation, Ada-based, RTX 4080. It will feature up to 32GB of DDR5 memory and 2TB of SSD via Gen4 NVMe.
Also read: Lenovo flagship Legion gaming laptop lineup revealed at CES 2023
Acer especially focused on the displays of this laptop where the Helios 16 will feature a 2560×1600 resolution panel running at 165Hz or 240Hz refresh rates, or a Mini LED panel that pushes the figure to 250Hz.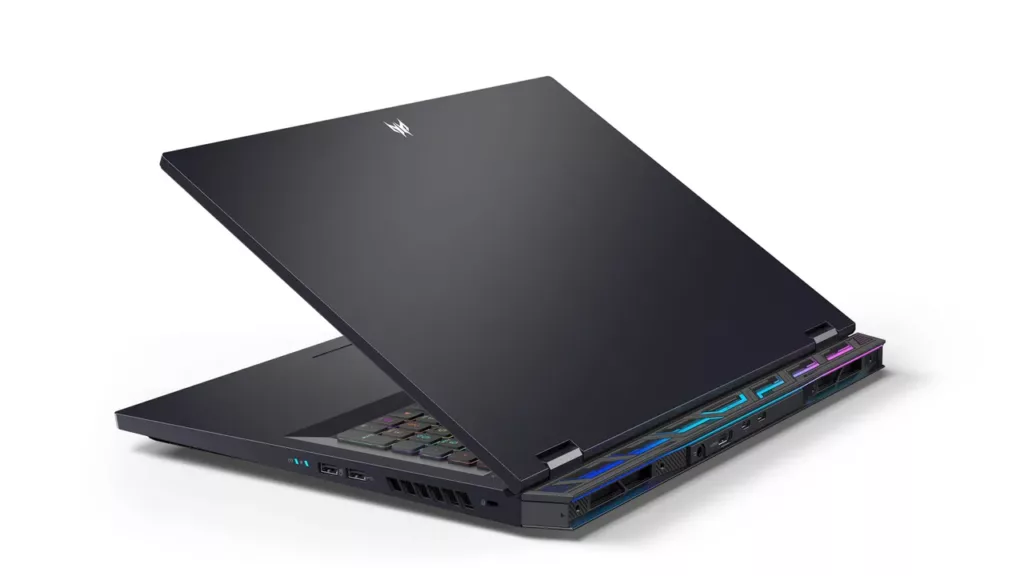 The Helios 18 includes a broader selection of display options, ranging from a 1920×1200 at 165Hz panel to 2560×1600 panels at 165Hz or 240Hz, or its own 250Hz Mini LED display.
The Helios 16 is expected to start at $1,649.99 (approx. ₹1,61,000) while the Helios 18 will raise that entry price to $1,699 (approx. ₹1,65,500). Both models are expected to begin shipping in February.
Also read: Asus ROG new line up gaming laptops announced at CES 2023
Acer Nitro 16/17
While the Predator Helios is the top-end gaming laptop, the Nitro are more affordable. Acer unveiled Acer Nitro 16 and Nitro 17, both of which will include 13th gen Intel processors and RTX 40 laptop GPU.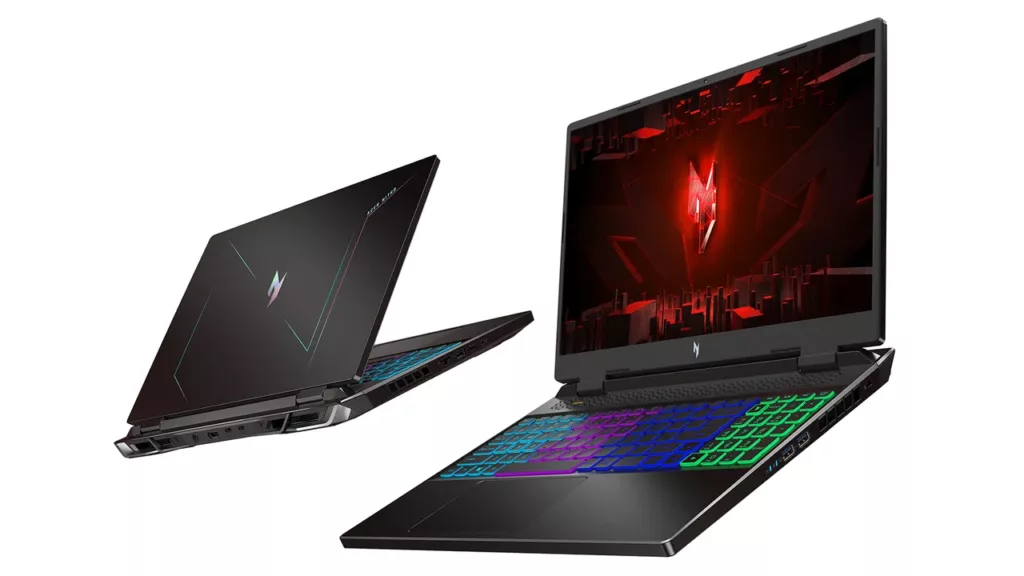 The memory option will be varied with up to 32G GB of DDR5 4800 memory and up to 2TB of NVMe SSD storage.
The display will feature up to 165Hz refresh rate and is expected to ship out in May 2023. The Acer Nitro 16 will start at $1,199.99 (approx. ₹1,17,000) and the Nitro 17 will start at $1249.99 (approx. ₹1,21,540).
Also check: Dell announces Alienware and G-series laptops for 2023 and CES 2023
Acer Swift Go
The Acer Swift Go is a new ultrabook that comes in 14-inch and 16-inch sizes. Both versions have an OLED display with a 100% DCI-P3 colour spectrum and VESA DisplayHDR True Black 500 certification.

The Swift Go 16 features a 3.2K OLED screen with a refresh rate of 120Hz, whereas the Swift Go 14 has a 2.8K OLED screen with a refresh rate of 90Hz. The 13th Gen Intel core CPU with Evo certification powers both laptops.
Acer Swift X 14
The Acer Swift X 14 also has a 2.8K 120Hz OLED screen and a 13th Gen Intel H series CPU with up to RTX 4050 laptop GPU. The laptop also features a 1080p web camera and a built-in microSD card reader, and it will be available in April 2023 for $1,099.99 (approx. ₹ 1,07,00).
The Acer Swift 14 is a lightweight, quality laptop that weighs about 1.2 kg. This laptop is likewise powered by an Intel Core H series CPU with Evo certification and has a battery life of 9.5 hours on a single charge. The Swift 14 will be priced at $1,399.99 (₹ 1,36,700) and will be available beginning in March.
Also read: New Zen 4, Ryzen 7040 series laptop processors launched at CES 2023
Acer Aspire 3/5
The Acer Aspire 5 line of laptops will be powered by a 13th-gen Intel core CPU with up to RTX 2050 GPU, 32GB RAM, and 1TB storage. The Aspire laptop's 15-inch edition has a QHD resolution display, while the 14-inch variant has an FHD resolution screen, both with a current 16:10 aspect ratio and starting at $549.99. (Rs 53,500).
Also Read: 32 new Intel 13th gen processors for laptops announced at CES 2023
The Acer Aspire 3 is a low-cost laptop model that features an enhanced cooling system and the newest Intel N-series Core-i3 CPU. These laptops also include an FHD resolution display and connectivity options like Wi-Fi 6E, with the 15-inch Aspire 3 (A315-510P) model beginning at $349 (₹ 34,100).
Acer Predator X45 and Acer Predator X27U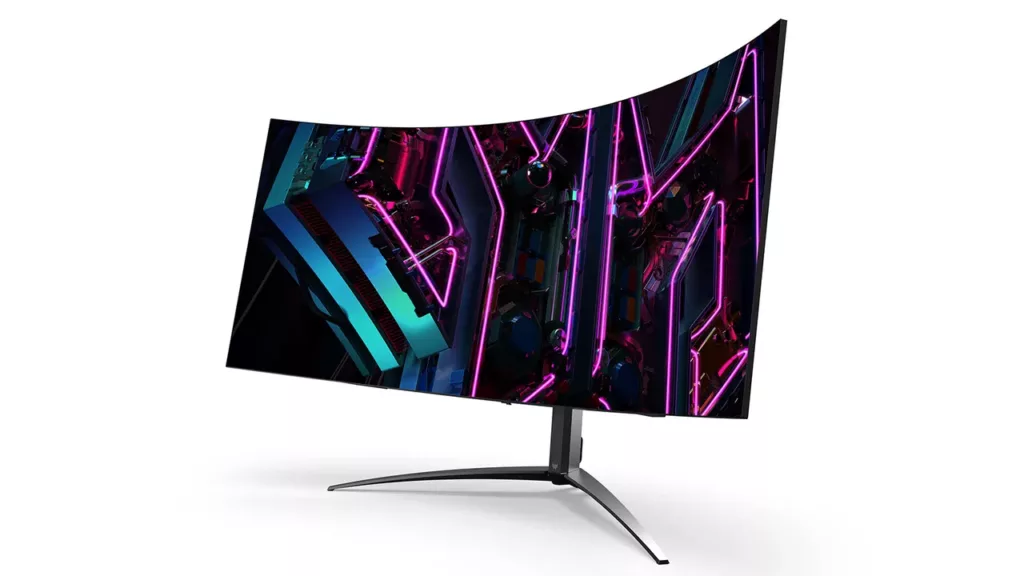 The Acer Predator X45 will feature an enormous 45-inch OLED panel with an 800R curvature and a resolution of 3440×1440. The display features 98.5 per cent of the DCI-P3 colour gamut, as well as DisplayPort 1.4 and HDMI 2.0 for broad compatibility. It also has a 240Hz refresh rate and a 0.01ms response time for optimal speed and responsiveness.
Also read: New 500Hz monitors from Asus and Dell announced at CES 2023
The Predator X45 is slated to be available to consumers in Q2 2023 for $1,699 (approx. ₹1,71,000), while the X27U will be available in the same quarter for $1,099 (approx. ₹ 1,07,00).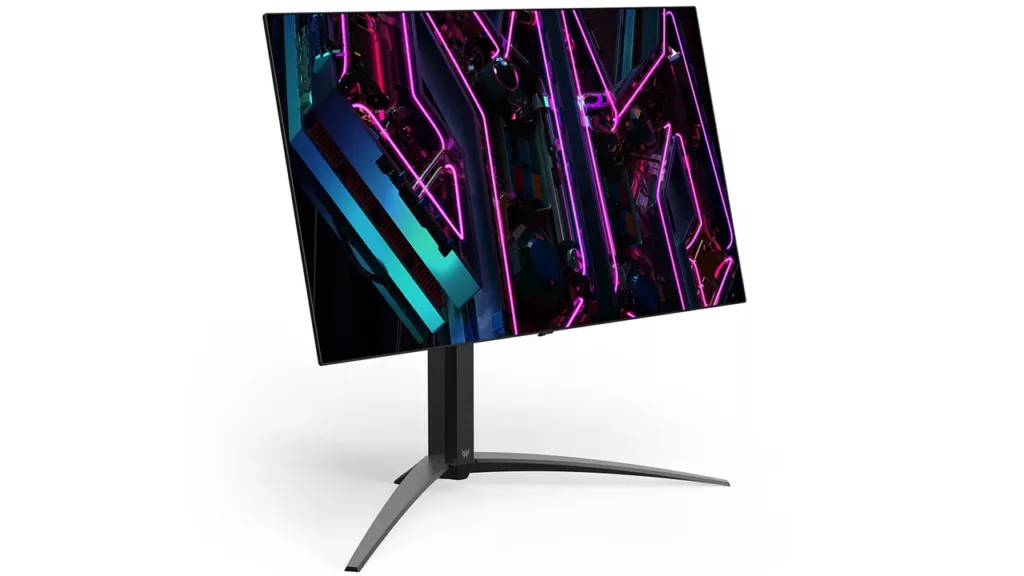 The 27-inch Predator X27U has a more competitive size and resolution (2560×1440), but it still has the same refresh rates, reaction times, and colour gamut as the previous models.
Also check: Lenovo monitors announced at CES 2023
Both models include built-in KVM switches, which allow users to rapidly switch between two PCs or between PC and console gaming.