AMD's next-generation mobile processor, codenamed "Strix Point", is expected to be the company's first hybrid processor. The website shared two screenshots that allegedly show AMD's Ryzen 8000 mobile CPU with the codename Strix Point. The CPU-Z screenshot was unable to fully identify the CPU, but it was able to identify the compatible instruction set and the CPU's physical dimensions.
The HWiNFO screenshot confirmed that the processor is indeed a Strix Point variant, manufactured on a 4nm node and with a 45W TDP. These specific details were manually added to the software.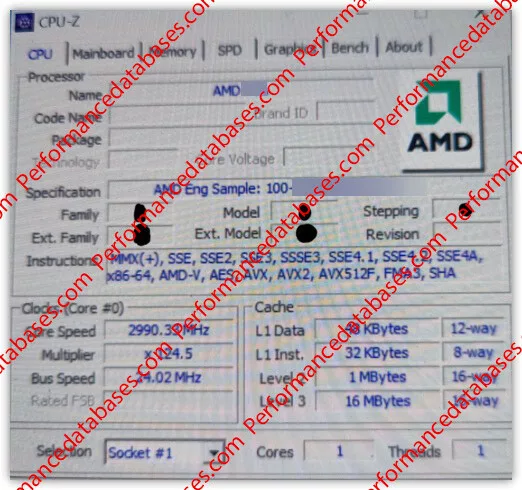 It will feature two types of CPU cores: Zen 5 performance cores and Zen 5c efficiency cores. The engineering sample that has been leaked so far has 4 P-cores and 8 E-cores, with identical L1 cache sizes. The L2 cache size and L3 cache are still fuzzy.
Also read: AMD Ryzen 8000 "Strix Point" APU Leaked
Zen 5c cores are essentially compacted versions of Zen 5 cores that are designed for higher-density chiplets. They have the same ISA and IPC as Zen 5 cores, but they have lower amounts of shared L3 cache, lower clock speeds, and higher energy efficiency. Zen 5c cores are also 35% smaller in die area than Zen 5 cores.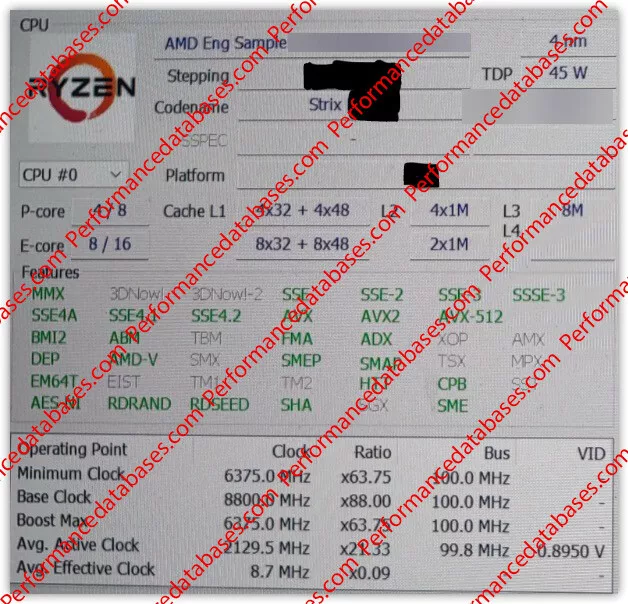 The Strix Point silicon could have two CCX (CPU core complexes): one with the larger Zen 5 P-cores and some L3 cache, and the other with the smaller Zen 5c cores and their own L3 caches. It's likely that both core types have 1 MB of dedicated L2 cache per core. The L3 cache sizes could vary between the two CCXs, with the P-core CCX having 16 MB (4 MB per core), and the E-core CCX 8 MB (512 KB per core).
It will be interesting to see how AMD handles the hybrid architecture from a software standpoint. Intel uses Thread Director, a hardware-based solution that's designed to send the right kind of compute workload to the right kind of CPU core. AMD could either try to develop its own version of Thread Director or use a less sophisticated OS-based solution such as what it's doing with its multi-CCD client processors.
Stay tuned with Yantragyan for more news of upcoming Ryzen 8000 series Strix processors.