AMD's keynote address for CES 2022 was the most exciting among the trinity of Nvidia, AMD and Intel. With new mobile processors, powerful 7000 series desktop processors, entry-level desktop GPU and more, anyone is bound to be excited.
AMD launches 6000 series mobile processors
While Intel launched its 12th-gen mobile processors for laptops and notebooks, AMD hit back with its 6000 series processors.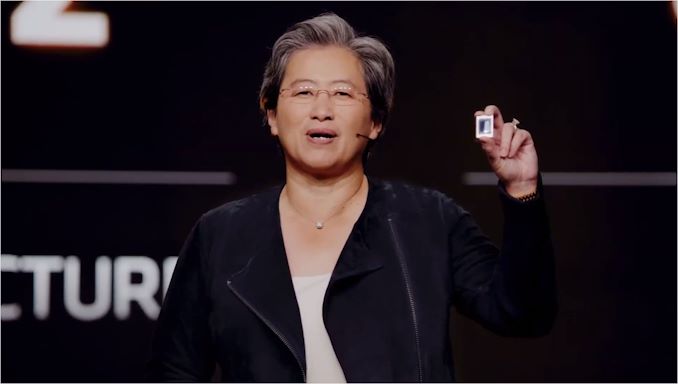 Based on Zen 3+ CPU core and built on 6nm process technology which the company is boasting to be 1.3x more powerful than their 5000 series processors. AMD also says that it is the fastest Ryzen CPU ever with a 5 GHz clock speed.
Another significant part of the Ryzen 6000 series is the use of RDNA2 architecture in mobile APU's. This is a huge leap in APU since it's the same architecture used in more powerful desktop AMD graphics cards.
6000 series vs 5000 series: How much better is it?
Compared to the 5000 series, 6000 series is 69% faster in video editing and 125% faster in 3D rendering.
In terms of its gaming performance, it's 2x faster than its 5000 series counterpart with Vega graphics. This is absolutely amazing since you can expect some light gaming even with AAA titles.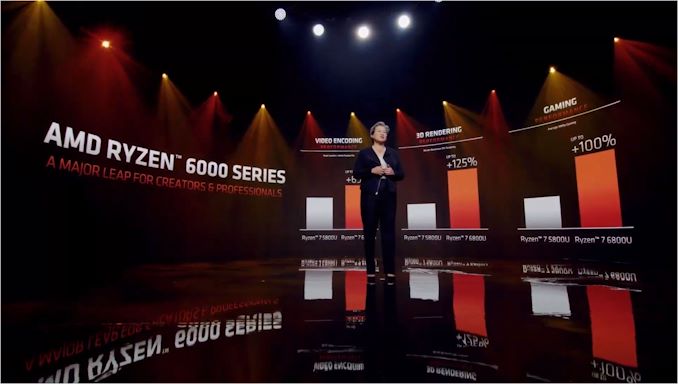 AMD also provided a benchmark comparing Ryzen 7 5800U and the newer Ryzen 7 6800 U in its multi-thread and single-thread performance on Cinebench R23.
In terms of multi-thread performance and single-thread performance, the 6800U is faster by 28% and 11% respectively.
PCMark 10 extended showed a 28% improvement in Ryzen 7 6800U compared to the older Ryzen 7 5800U processor.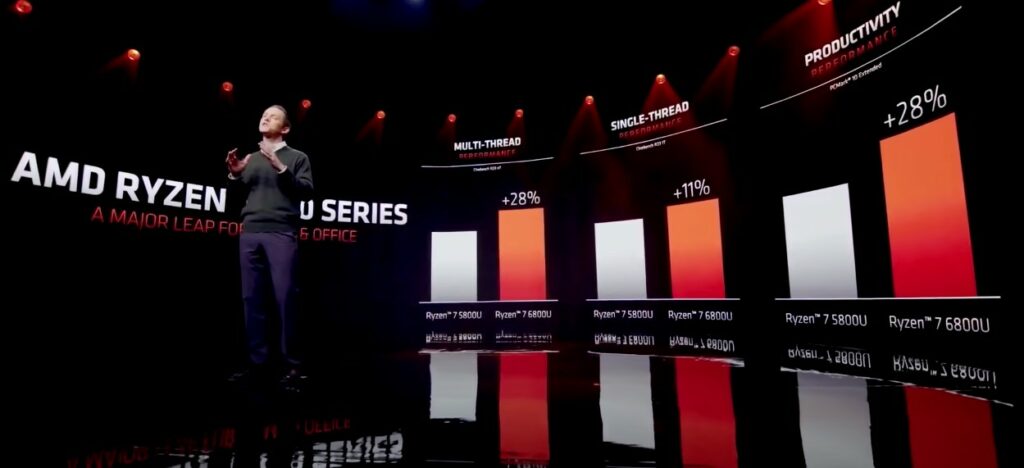 Although with performance increase, you can expect a drop in energy efficiency. But AMD claims that their new 6000 series processors will have much better power efficiency compared to the 5000 series.
RDNA2 architecture in APUs
This opens up a whole new avenue for laptops since RDNA architecture is the same architecture used in more powerful desktop GPUs.
6000 series will feature RDNA2 architecture with up to 12 compute units and up to 2.4 GHz GPU frequency.
It will also be the first APU in the industry to feature hardware ray-tracing (although it won't be able to run ray tracing without major performance drop) but exciting nonetheless.
It has definitely set a new standard for APUs and it is optimised for AMD FidelityFX Super Resolution which will definitely allow people to play games at higher quality even without discrete graphics.
AMD has compared its new Ryzen 7 6800U's gaming performance to that of APU in Intel core i7 1165G7 and Nvidia's Geforce MX 450.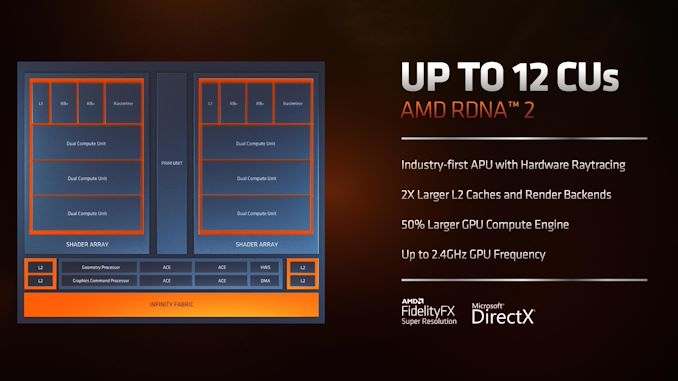 The new 6000 series processors will support DDR5 memory along with USB 4 support. PCI-E Gen 4 will ensure that nvMe drives will have the fastest speeds.
It will also feature an all-new display engine for better and improved visuals.
Ryzen 6000 series will have 20 new different Ryzen 6000 processors for ultra-thin, commercial and gaming designs. There will be 200+ new laptops featuring 6000 series processors and will start coming into the market starting from Feb 1.
New AMD Radeon RX 6000 series graphics for laptops
AMD has launched a new S series graphics card for slim/ultra-thin laptops.
RX 6600S, RX 6700S and RX 6800S. All of which are targeted for high-ultra setting gaming at an average of 80-100 FPS.
Not much information is available on these graphics cards.
AMD has also launched new 6000M series graphics card. They have expanded their RX 6600M and RX 6800M lineup of laptop GPU with RX 6850M XT, RX 6650M XT and RX 6650M laptop GPUs.
RX 6850M XT will be their fastest laptop GPU which they claim to be 7% faster than RX 6800M. While this is not impressive, their expanded lineup of RX 6600M GPU offers 20% faster performance compared to the RX 6600M laptop GPU.
AMD has launched new RX 6500M and RX 6300M for budget laptops which AMD claims to be 3 times faster than MX 450.

New entry-level desktop GPU – RX 6500XT
Built of 6nm process technology and RDNA2 architecture, RX 6500 XT is targeted towards entry-level gaming.
The RX 6500XT will come with a clock speed of 2.6 GHz, 16 compute units and Ray Accelerators and 16 MB of Infinity Cache. It also seems to come with 1 Display Port and 1 HDMI port.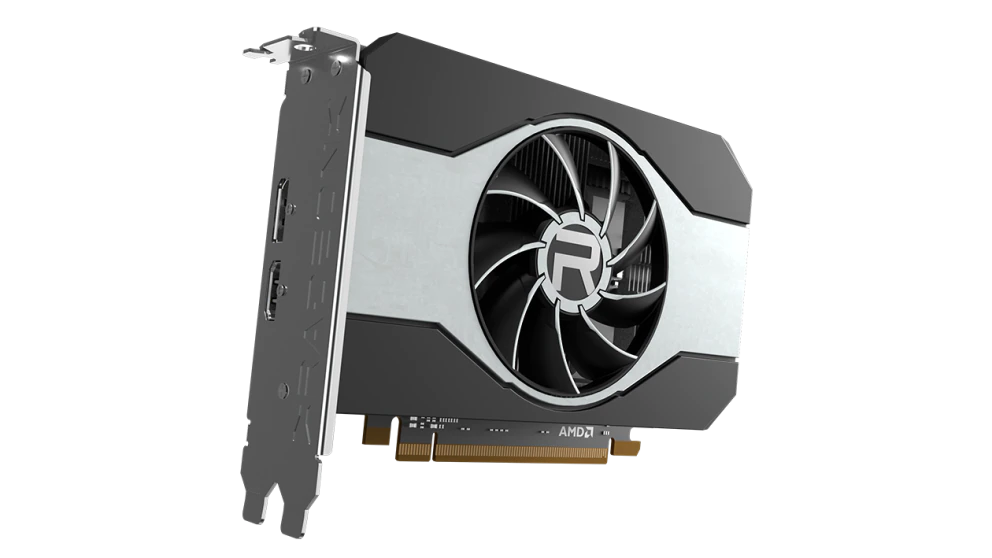 It is price starts from $199 and will be available starting from January 19th.
AMD's new 7000 series and 3D cache technology
AMD is bringing 3D chiplet technology to their processors and it will start with Ryzen 7 5800X3D.
It will feature 8 core, 16 thread with up to 4.5 GHz boost clock and 3.4 GHz base clock. It will feature the unique 64MB AMD 3D-V Cache and 32 MB of 2D Cache.
With a TDP of 105W, AMD claims it to be significantly faster than the 5900X processor with an average 15% boost in gaming performance at 1080p. Even compared to the Intel 12900K, it is faster in some titles like Final Fantasy XIV, Shadow of the Tomb Raider and Far Cry 6.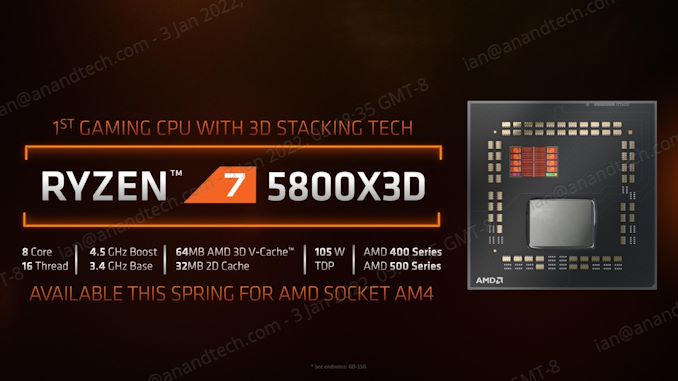 This is still AMD's Zen 3 architecture coupled with 3D cache and puts it on par with Intel's fastest processor. It will be available in the Spring season of 2022.
But, that's not all. AMD's Zen 4 processors were also teased!
AMD's monster 7000 series will arrive soon
AMD's next big step is Zen 4 built on 5nm process technology. Like its competitor Intel, AMD will have a new platform AM5 for the new 7000 series processors. It will feature a new LGA1718 socket.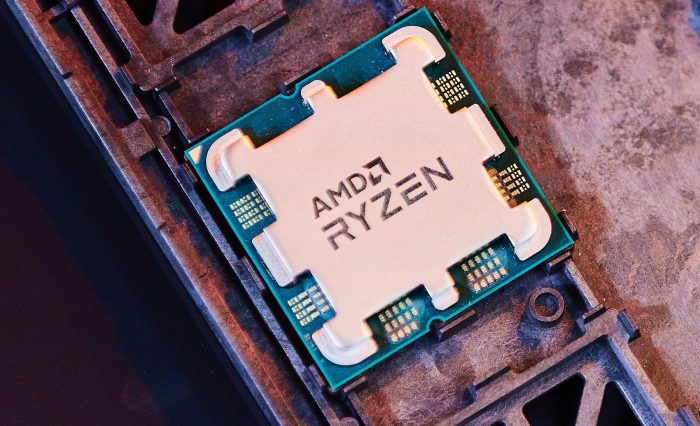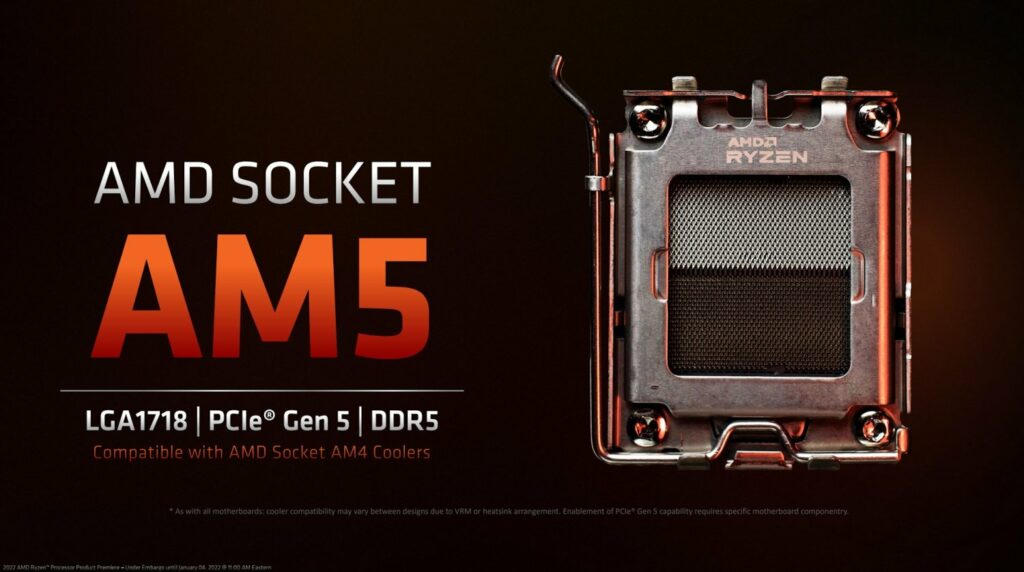 It will also have support for PCI-E Gen 5 and DDR5 memory.
AMD 7000 series will make landfall in the second half of this year.
Recap
AMD has made a huge stride in the mobile segment with new processors and a new laptop GPU. Their 6000 series processors and new expanded RX 6000 series laptop GPU will be available from Feb 1.
New entry-level desktop GPU 6500XT will be available from January 19 and is priced starting from $199.
AMD's new 3D V cache processor is coming soon in Spring of 2022 and is faster than 5900X and on par with Intel's newest 12900k processor.
AMD is launching its Zen 4 7000 series processors soon and will be available in the second half of 2022. Not much info is available at the time.