Last Updated on October 23, 2021 by Team Yantra
Xiaomi has showcased it's new charging tech called "Hypercharge Technology" giving the ability to charge a phone in just 8 minutes. And setting a new world record in both wired and wireless categories.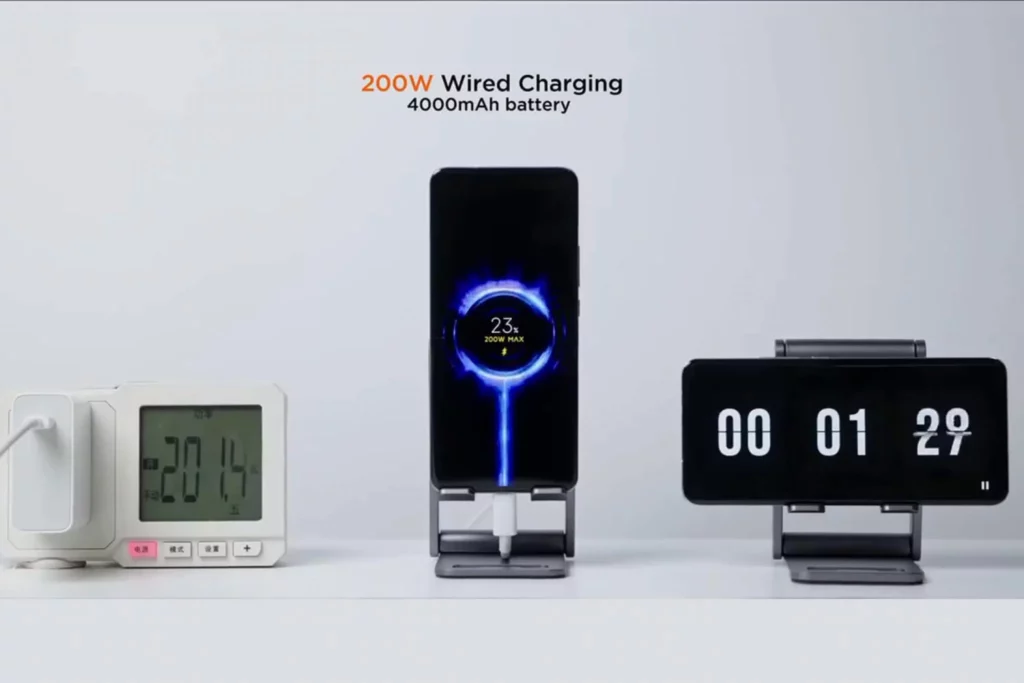 The company used a custom-built Mi 11 Pro for the demo. For wired charger, it took 8 minutes to charge the 4000 mAh battery inside the phone with varying up to 200W. Xiaomi also introduced a wireless charging version of its hypercharge technology. On the other hand, wireless charger uses 120W and charged the phone in 15 mins
This adds to the long-running competition between the Chinese phone companies, about the fast charging technology.
Another popular Chinese mobile company Oppo has VOOC technology. Which is also used in OnePlus' phones by name of Dash and Warp fast charging systems.
Almost all fast charging technologies like hypercharge technology work by splitting the phone's battery into multiple units or cells. Then these cells are charged simultaneously or parallelly.
Hyper or Fast charging technology just changes the way of charging the battery. The underlying working technology of the battery still remains the same.
While this is an impressive feat. There are some issues as well associated with fast charging.
These Fast charging solutions require special or proprietary chargers and cables. Provided by the mobile company itself. Your device will only support fast charging with official charger and cable.
Fast charging tech leads to decreased overall lifespan of your device's battery. I have explained more about battery degradation due to fast charge here
I think instead of fast charging, companies should be more focusing on longer battery backup. Paying more attention towards improving the efficiency of the batteries.
With that said, Xiaomi Hypercharge technology is still an impressive feat. It will be not be available to commercial phones anytime soon.
Ultimately, longevity of battery and daily battery backup still remain a more important factor than fast charging.