At this moment, it is no secret that Samsung is bulldozing everything that is related to foldable phones. whereas even other smartphones brand like Royole, Motorola, and Huawei who were supposed to be competitors of Samsung are not pursuing foldable smartphones as hard as Samsung.
South Korean smartphone company with its galaxy z series has established its complete domination over the market of foldable phones. The Galaxy Z Fold 3 and Flip 3 helped the company secure most of the market, although it didn't have much of the competition.
Many Chinese brands are working on their projects of foldable smartphones and among them one of the most prominent name is Oppo. The company might unveil its next-gen phone with a foldable device next week in its Inno day event. Oppo's new Find N can be seen as a potential competitor of Samsung in the game of foldable phones.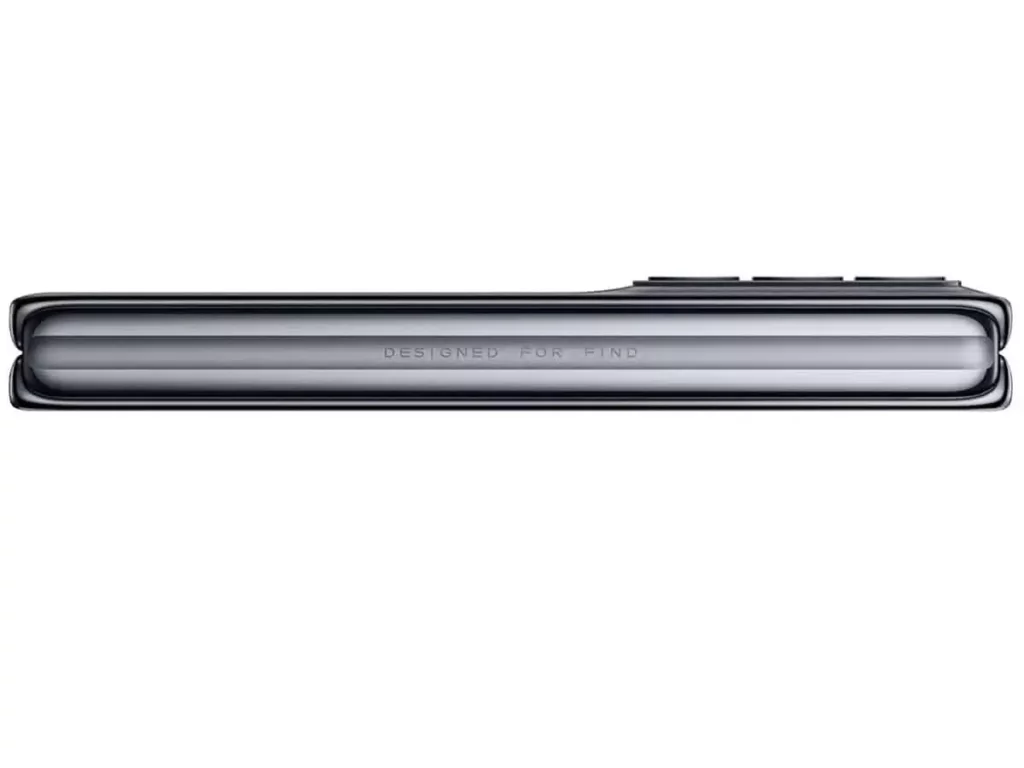 Through an open letter released on Thursday, Oppo Chief Product Officer and OnePlus Founder Pete Lau announced the development of the Oppo Find N. The new foldable model is claimed to be simple in design, useful, and easy to use.
The device will be launched next week on December 15th, on the second day of Oppo's annual Inno Day. In February 2019 the company showed off one of its foldable prototypes, although this version had a single large display that wrapped around the outside of the device, as opposed to the Find N's internal folding screen.
The Find N is said to be the result of four years of R&D and six generations of prototypes, with Lau noting that the first generation of the Find N dates back to April 2018. detailed specifications of Oppo Find N is still not known but the 15-second teaser video released by oppo gives a glimpse of the upcoming smartphone.
The 15-second video shows the inward folding design of the Oppo Find N and suggests thin bezels on both its cover and foldable displays. The Oppo Find N also seems to have a rounded metal design that looks quite similar to the original Samsung Galaxy Fold. Further, the teaser video suggests that the phone would come with a USB Type-C port and a side-mounted fingerprint sensor.
We don't know enough about the phone's display or camera features, but judging by Oppo's reputation and past phones, we're looking forward to the Find N already.
If the Oppo Find N is a game-changing foldable phone, then we will certainly be tuning in for its release, so we can see if it can compete with Samsung's offerings.
Previous rumors have suggested that the display of the phone could measure 7.8-inches to 8-inches when unfolded, have a 2K resolution with a 120Hz refresh rate, and it will be powered by the Qualcomm Snapdragon 888 chipset. It will also pack a 50MP camera on the back, a 32MP camera on the front, and will run on Android 11, which as we said before is a bit disappointing if true since Android 12 is already released and available.
Oppo's Chief Product officer Pete Lau says the aim was to make a device with a beautiful design that feels good in the hand, while also being useful and easy to use. "For a foldable smartphone, both the closed-screen and open-screen experience should be equally simple to use," Lau writes. "Then on top of that, we should create a groundbreaking efficient experience that a traditional smartphone cannot provide."
"With the Find N, we have solved the main pain points in previous foldable smartphones, such as the crease in the display and overall durability of the device, by inventing perhaps the best hinge and display designs available today," Lau said.
Overall we can say that release of oppo's first foldable smartphone is indeed exciting because that will definitely put more pressure on Samsung. more competition could lead to the release of better foldable devices in the near future. And more importantly, more competition will help reduce the entry price. And we do expect foldable from China to be more affordable than Samsung's handsets.