Last Updated on August 2, 2023 by Team Yantra
The Samsung Exynos 1280 processor is the mid-range chip from Samsung. It was launched in 2022, adding to the lineup of Exynos processors. The Samsung Exynos 1280 brings quite a punch in the midrange category, but there are few misses as well.
Let's dive deeper into Exynos 1280, from its general performance, gaming to how it compares to its competitors Snapdragon 778G and Dimensity 920 and more.
Introduction
Samsung Semiconductors had not launched any new mid-range processor for quite some time now. Unlike their flagship chips which they launch annually, Exynos 2100 and Exynos 2200 (launched with Samsung S22). Until the launch of Exynos 1080 in November 2021, their last midrange chip was Exynos 800 and 900 series launched in 2019/2020.
With the launch of Exynos 1280 Samsung has once again tried to revitalize the mid-range processor category.
Exynos 1380 is the successor to this chip. If you want to check that out, see below.
Specifications of Exynos 1280
Specs are as per given on the official website of Samsung. These are the configurations supported by the 1280 chip.
Specs
Exynos 1280
CPU
Cortex®-A78 x 2 + Cortex®-A55 x 6
GPU
GPU Mali™-G68
NPU
AI Engine with NPU
Modem/Cellular connection type
5G – NR Sub-6GHz 2.55Gbps (DL) / 1.28Gbps (UL)
5G – NR mmWave 1.84Gbps (DL) / 0.92Gbps (UL)

4G – LTE Cat.18 6CC 1.2Gbps (DL) / Cat.18 2CC 200Mbps (UL)
Connectivity
WiFi – 802.11ac MIMO with Dual-band (2.4/5G),
Bluetooth® 5.2, | FM Radio Rx
GPS – GNSS Quad-constellation multi-signal for L1 and L5 GNSS
Camera
Up to 108MP in single camera mode,
Single-camera 32MP @30fps
Video
Video 4K 30fps encoding and decoding
Display
Full HD+ @120Hz
Memory/RAM
LPDDR4x
Storage
UFS v2.2
Process
5nm
CPU performance of Exynos 1280
The Exynos has 2 high-powered A78 cores running at up to 2.4GHz and six efficient a55 cores running at 2 GHz. The single core performance of the Exynos is great. There is Support for up to 8 GB RAM and UFS v2.2 type storage. The cost-cutting by Samsung here is visible with LPDDR4X RAM type, and that maximum RAM supported is 8 GB only. Furthermore, the storage is UFS 2.2 which is again behind the competitors which have UFS 3.1 type storage.
Exynos offers adequate CPU performance for a mid-range device. It should not face any hiccups in normal day-to-day usage.
GPU performance of Exynos 1280
The Exynos 1280 houses GPU Mali™-G68. The ARM Mali-G68 MP4 is an integrated mid-range graphics card for ARM-based SoCs. This GPU offers decent performance for low to medium level games. But struggles to maintain good performance with High-end games.
Samsung has not disclosed at what frequency the GPU is running in Exynos 1280. But we can safely assume the GPU frequency to be around 1000 MHz.
Exynos 1280 in particular performs worse with graphics department compared to other processors like Dimensity 900 which have same Mali G68 GPU inside.
Maybe Samsung is still fine-tuning the drivers for Exynos 1280 as we see this with Galaxy A53 which offered poor graphics performance in its stock software version. Sammobile reported on this.
The graphics performance substantially improved with the newer update. As confirmed by YouTuber NL Tech
The GPU optimization in terms of battery usage is also something to add, thanks to a technology called Fused Multiply-Add (FMA), which can perform multiple floating-point operations in a single step.
Overall, we would say Gaming performance is good, but not sufficient for high-end demanding games. Hopefully, Samsung will work on improving graphics performance with software updates.
Camera and Video capabilities of Exynos 1280
The 1280 supports up to a 108MP sensor. This is pretty decent for a mid-range chip. Samsung is offering 64-MP camera in A53, maybe we will see another midrange Samsung phone in 2020 with Exynos 1280 but with 108 MP camera.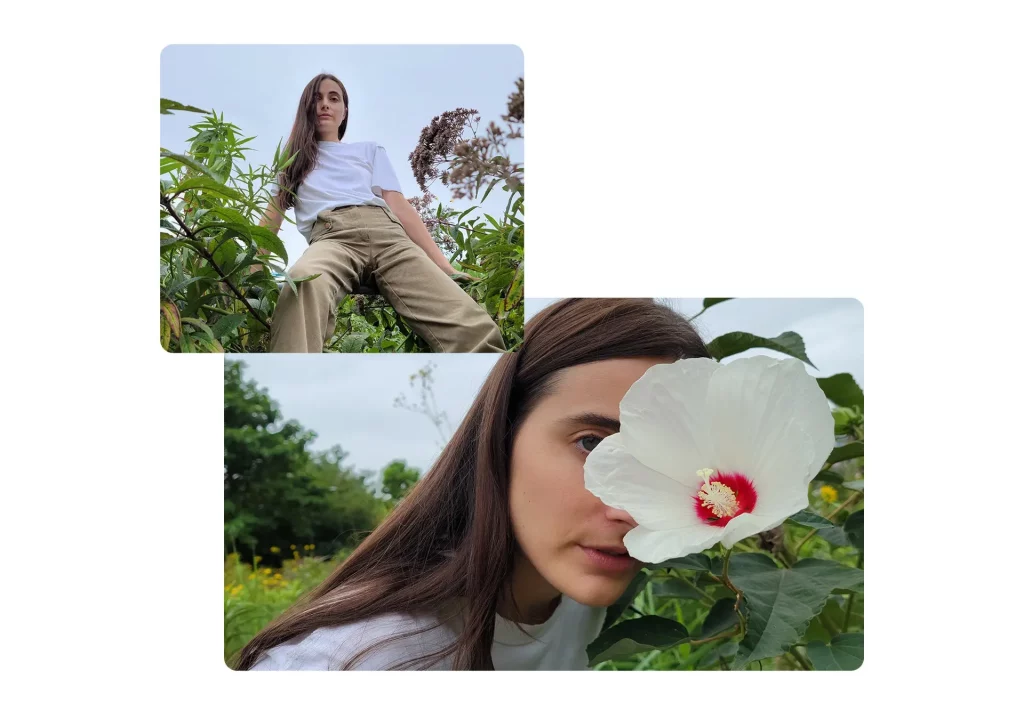 The image signal processing of the 1280 is great. We can see with A53, which has a great image quality for its mid-budget range.
It can also handle a quad-camera setup, which the A53. M33 5G and A33 already have. The 1280 can also do 4K video recording at 30 fps.
Display, 5G, Bluetooth, Wi-Fi, NPU, and battery performance of Exynos 1280 and Bluetooth and Wi-Fi
Starting with display, the 1280 chip can do 120Hz at 1080p resolution, which is competitive with mid-range Qualcomm chips.
1280 also have 5G support as well, as seen on the A53 and M335G. Samsung is really promoting 5G with 1280 as we can see its "5G for all" branding with 1280 launch. Even though, 5G is common offering now with likes of Dimensity 700 also having 5G support. It's good that Exynos is finally offering it. One thing to note here is 1280 offers support for only 2 5g Bands. The Sub-6GHz and mmWave Band are the two most common 5G bands. It would have been better if 1280 had support for all 12 5G bands.

Coming to other wireless connectivity options, Exynos 1280 has Wi-Fi 802.11ac MIMO (2.4/5G), and Bluetooth 5.2, and FM Radio Rx.
There's an AI sub-chip on the 1280 as well, or NPU (Neural Processing Unit). The AI accelerator present for local ML(machine learning) processing. It performs up to 4.3 trillion operations per second (TOPS). This helps with the advanced language recognition, camera processing and more.
One area where Exynos 1280 really shines is battery efficiency. The 1280 is made on 5 nm process by Samsung. It does have great battery efficiency compared to other mid-range processors which are based on 6 nm or greater process.
List of phones with Exynos 1280
Samsung Galaxy A53
Samsung Galaxy A33
Samsung Galaxy M33 5G
We will keep updating this list as more and more phones launch with Exynos 1280
Exynos 1280 VS competition – Snapdragon 778G 695G,Dimensity 900 and 920
The nearby competitors of 1280 are Snapdragon 765G, Snapdragon 778G, Dimensity 920 and Dimensity 900.
CPU performance comparison – when it comes to CPU, 1280 falls behind snapdragon 778 and Dimensity 920. But it performs better than Dimensity 900 and Snapdragon 695
GPU performance – again, same story repeats in GPU department, with Snapdragon 778G having considerably better performance with its Adreno 642L GPU. Dimensity 920 also performs a bit better than 1280 even though they both have the same Mali GPU G68.
Difference here is in number of shader units (48 in 1280 vs 64 in 920), also 920 has faster RAM (LPDDR5 vs LPDDR4X in 1280), storage (UFS 2.2 vs UFS 3.1) and finally software optimization.
Samsung is bringing more and more software updates to 1280 devices to improve its graphics performance, as we discussed above in GPU section.
Battery performance – this is an area where 1280 performs better than competitors because it's made on 5 nm process, as we discussed earlier as well.
Conclusion
The Samsung Exynos 1280 is a capable processor with great battery efficiency and decent performance in the CPU and GPU department. But there are still software optimizations needed on Samsung's part. Samsung has already started taking step in this direction.
Exynos 1380 is the successor to this chip which performs much better in every aspect from CPU performance to gaming
Exynos 1280 is overall a decent low to mid-range chip. Keep following Yantragyan for the updates.