The instant messaging app Telegram has surpassed 700 million monthly active users. To celebrate, the company is launching a premium subscription tier. The new Telegram Premium tier is no longer just a rumor or something the company talks about in theory. Telegram users will now be able to subscribe to Premium starting this week for access to a variety of premium features.
Starting with Pavel Durov, CEO of Telegram, teased the launch of Telegram Premium earlier this month. Telegram Premium subscribers will get access to exclusive features such as faster downloads, stickers and reactions, and improved chat management, while existing functions will remain free.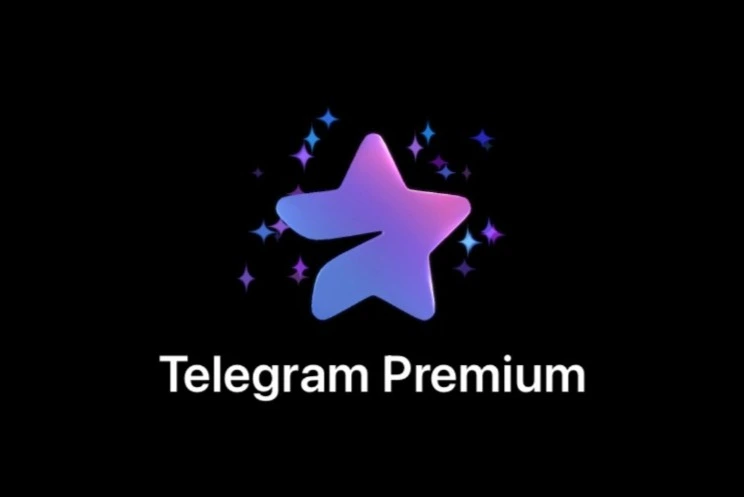 "The contributions of premium subscribers will help improve and expand the app for decades to come, while Telegram will remain free, independent, and uphold its users-first values, redefining how a tech company should operate," according to a blog announcement
Let us deep dive into the premium features offered by telegram. The app allegedly entered the Top 5 downloaded apps globally in 2022 (all platforms combined) and, more importantly, has over 700 million active monthly users.
What is Telegram Premium?
In addition to the company's free version, Telegram Premium offers additional features with additional perks such as doubled limits, 4 GB file uploads, faster downloads, exclusive stickers, and improved chat management.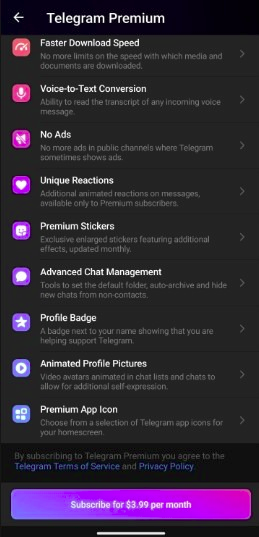 Although Telegram already has the usual features, its premium users get extra ones that make them the app's VIPs. However, the subscription doesn't come free. It has a monthly price, which you will be charged at the end of your billing cycle every month.
Throughout the last few months, Telegram teased its premium subscription and announced the launch of the tier.
What is the price of Telegram Premium?
Telegram Premium plan starts from $3.99/month (via Android Police). The company hasn't revealed the prices in the official blog post. We'll find out the official figures in the coming days.
In India, the Telegram subscription costs INR 469 (~$6) on an iPhone. Whereas, a Spain-based Technology commentator reported seeing €5.49 ($5.77) as the cost for the monthly subscription.
Perks of Telegram premium feature
Telegram Premium comes with a number of features that won't be available to free users. We have already discussed some key features, such as faster downloads, heavier uploads, ad-free operation, and so on.
Now let's take a brief look at the features and perks of Telegram's paid monthly subscription. This will help you understand if you should start paying for it or continue to use it for free.
Increased Limits for Everything
Telegram Premium users will get increased limits for almost everything in the app. Each user can create up to 20 chat folders with up to 200 chats each and join up to 1,000 channels.
They can also add a fourth Telegram account, pin 10 chats in the main list and save up to 10 favorite stickers. That's almost double everything as compared to the free users.
Share Files up to 4 GB
Free users of the Telegram app can only share or upload files up to 2 GB. However, premium users can upload and send files up to 4 GB. Although free users can download heavier files sent by premium users.
Faster Download Speed
Telegram Premium users will be able to download media and other files on the app at the fastest possible speed. "You can access everything in your unlimited cloud storage as fast as your network can keep up," says Telegram in the official blog post.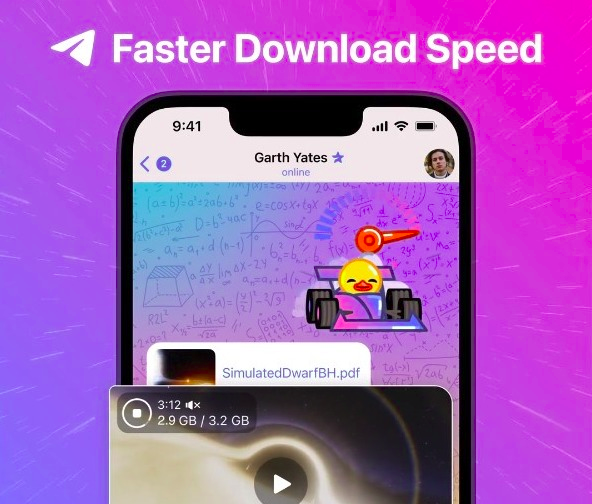 Access to New Chat Management Tools
Telegram Premium users will have access to the newly introduced Chat Management tools. These tools are capable of changing the default chat folder to a customer one. This will result in better management of the conversations.
They also allow enabling settings in Privacy and Security to automatically archive and mute new chats.
Access to more Stickers & Reactions
Telegram Premium users will get access to extra stickers with full-screen animations and 10 new emojis. These will be visible to everyone but only premium subscribers can use them.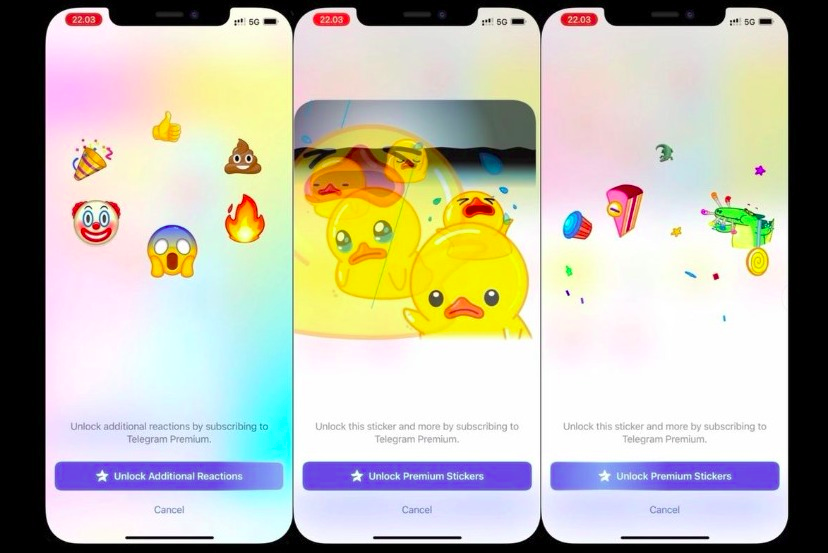 Telegram Premium users will be able to set animated profile photos that everyone will be able to view. They can also use short videos to display their personality, just using their DP.
The paying subscribers will also get a special blue star premium badge next to their name in the chat list, chat headers, and member lists in groups. This feature is similar to the one available in Twitter Blue.
Redesigned App Icons
Telegram Premium users will also get three new icons for the app – Premium Star, Night Sky, and Turbo Plane. Users can choose from them and add to their Home Screen to blend better with the wallpaper.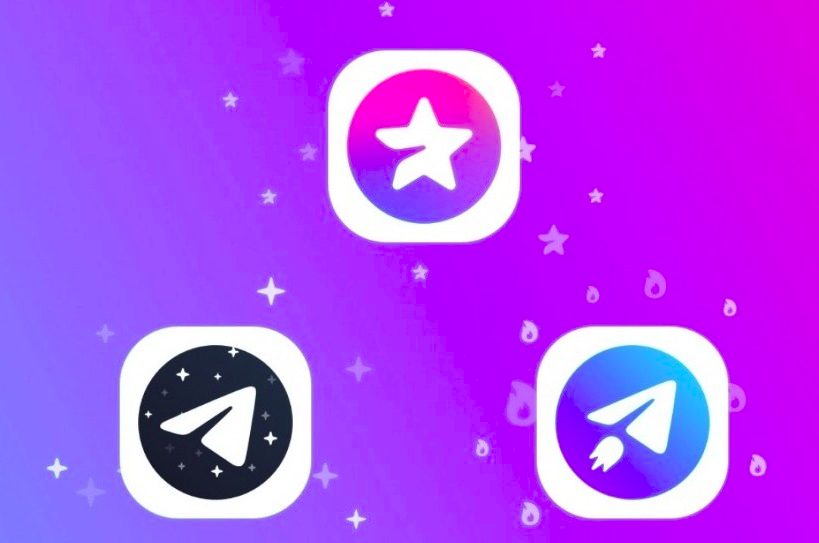 Voice-to-Text Functionality
Telegram Premium subscribers will also be able to convert voice messages into text when they aren't able to listen to them. This is a fairly good feature for when you're traveling or don't have access to your headphone.
Users can also rate the transcriptions to help Telegram improve its quality. It may be a bit inaccurate in the beginning, though.
Ad-free Usage
Telegram shows Sponsored Messages (ads) on big public channels in some countries. The company says ads help in the operating costs. However, premium users will not have to see ads as they'll be paying a fixed cost every month.