Sony has unveiled its newest flagship smartphone, the Xperia 1 V. Adding to the list of phones releases this week – Pixel 7a, Fold and more.
While overall exterior design maintains the familiar design of the Xperia 1 series, the device internals boasts significant enhancements from camera to new Snapdragon 8 Gen 2 processor.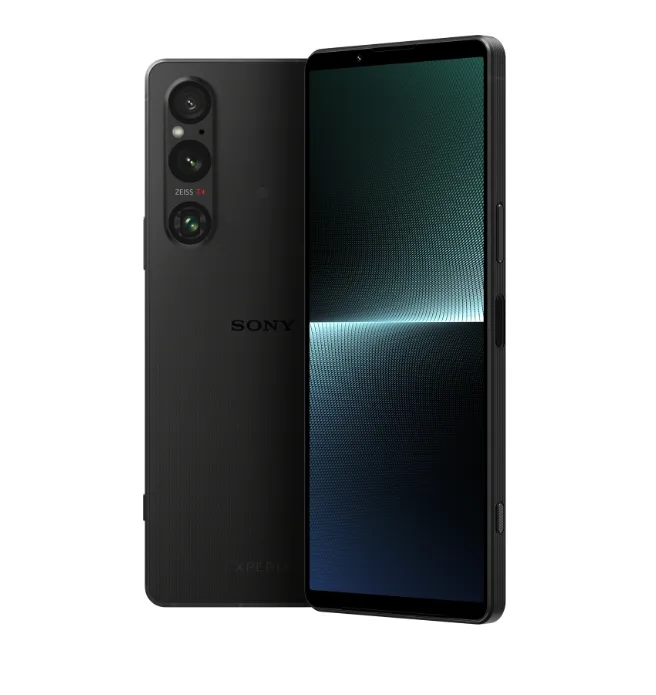 Quick Specification of Google Pixel Tablet
Display – 6.5 inch 1644 x 3840 pixels, 21:9 ratio OLED with 120 Hz
Processor – Snapdragon 8 Gen 2 | Octa Core
Camera – 48 MP main camera | 12 MP Telephoto | 12 MP Ultra wide | 12 MP Front
Storage/RAM – 256GB 12GB RAM | 512GB 12GB RAM
Battery – 5000 mAh
Software – Android 13
Display and Design
Starting of with display. The Xperia 1 V features a tall 6.5 inch 4K OLED display with 21:9 ratio and no notch. The overall design of the phone is similar to its predecessor.
The Sony Xperia 1 V maintains the classic Xperia design, featuring Gorilla Glass Victus panels and a metal frame, along with IP65/IP68 water resistance. At the back there is a triple camera setup.
Overall phone is solid build and offers good grip. The Sony Xperia is available in Black, Khaki Green, and Platinum Silver, the Xperia 1 V is highly rated for design, build, and handling.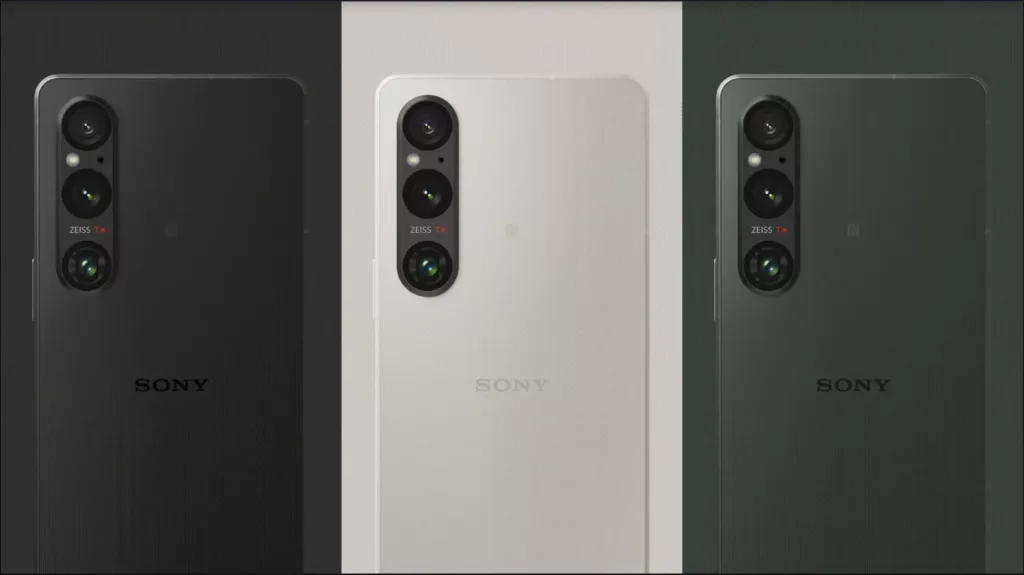 The Sony Xperia 1 V comes in black, platinum silver and khaki green color options
The Xperia 1 V also continues to include fan-favorite features such as a 3.5mm headphone jack, a microSD card slot, and a dedicated camera shutter button on the side. Plus there are dual stereo speakers. Well done Sony including these handy and useful features unlike so called "major smartphone brands"
Processor
Under the hood, the Sony Xperia 1 V is powered by the latest Snapdragon 8 Gen 2 flagship processor, coupled with 12GB of RAM and 256GB of expandable storage. This was much needed upgrade as last year Xperia 1 IV had heating issues due to use of Snapdragon 8 Gen 1
Camera and Optics
Sony Xperia 1 V comes with an updated camera stack. The phone has triple camera setup at back.
The Main camera now is 52 Megapixel with the F/1.9 lens and 1/1.35" sensor that is 70% larger than what the Xperia 1 IV had. It's a 52MP multi-aspect sensor with 4.3:3 ratio that is why actual resolution of photos are cropped to 48 MP and further binned to 12-megapixel stills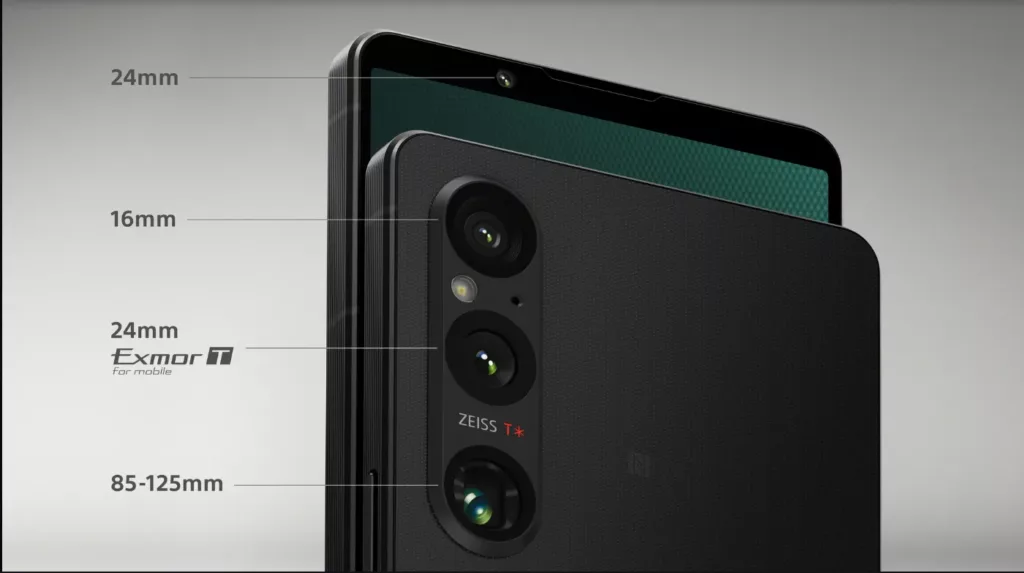 The main camera uses the first of its kind Exmor T for mobile stacked sensor. Sony says this new sensor "2-layer Transistor Pixel stacked CMOS image sensor," is 1.7 times larger than the sensor in last year's model. The company also claims this doubles the low-light performance of the Xperia 1 V compared to Xperia 1 V.
The phone also includes an 85-125mm 12MP telephoto camera and a 16mm 12MP ultrawide camera. This time there is no TOF (Time of Flight) sensor due to advancement AI algorithms used for autofocus.
Sony has made software improvements to its Photo Pro and Video Pro apps, introducing a new vertical UI and support for focus peaking during manual focus adjustment. Other camera features include continuous shooting of up to 30 frames per second, eye-tracked autofocus, and a new microphone placed near the rear camera to capture clear audio in noisy environments.
Battery
The phone comes with a 5,000mAh battery. It support for 30W wired charging and up to 15W wireless charging. Sony claims that various optimizations should allow the battery to retain 80 percent of its charge after three years of use.
Pricing and Availability
The Xperia 1 V, like Sony's other recent flagships, is positioned at the premium end of the spectrum. In the US, the phone is available for preorder at $1399.99, with shipping expected from July 28th.
In Europe, the phone will cost €1399 / £1299 and is due to ship in late June.
Midrange Xperia 10 V Announcement
Alongside the Xperia 1 V, Sony also announced the midrange Xperia 10 V. Xperia 10 V sports a less premium design and is powered by the Snapdragon 695 chipset, which is a bit old processor. The Xperia 10 V is priced significantly lower at €449 (£399, around $490) and will be available in mid-June in Europe. No details about a US release have been provided in Sony's press materials.