MediaTek has added another flagship chip in its arsenal with Dimensity 9200. This is the first chipset to use the Arm Cortex-X3 prime core, which runs at 3.05 GHz and is based on the ARMv9 architecture.
The CPU additionally includes three Arm Cortex-A715 cores running at 2.85GHz and four Arm Cortex-A510 cores running at 1.8GHz. The new chip is manufactured on the TSMC 2nd generation 4nm technology (N4P).
J.C. Hsu, Corporate Vice President and General Manager of MediaTek's wireless communications business unit, said
He also added,
MediaTek Dimensity performance details and specification
The second breakthrough is in the graphics department where it has the ARM Immortalis-G715 GPU with a hardware-based ray tracing engine. The new flagship graphics unit brings Variable Rate Shading (VRS), double machine learning performance compared to the predecessor and ARM Fixed Rate Compression (AFRC) for reduced bandwidth usage.
MediaTek is also introducing a sixth-generation AI Processing Unit, the APU 690, which outperforms its predecessor, Dimensity 9000, by 35% in the ETHZ5.0 test app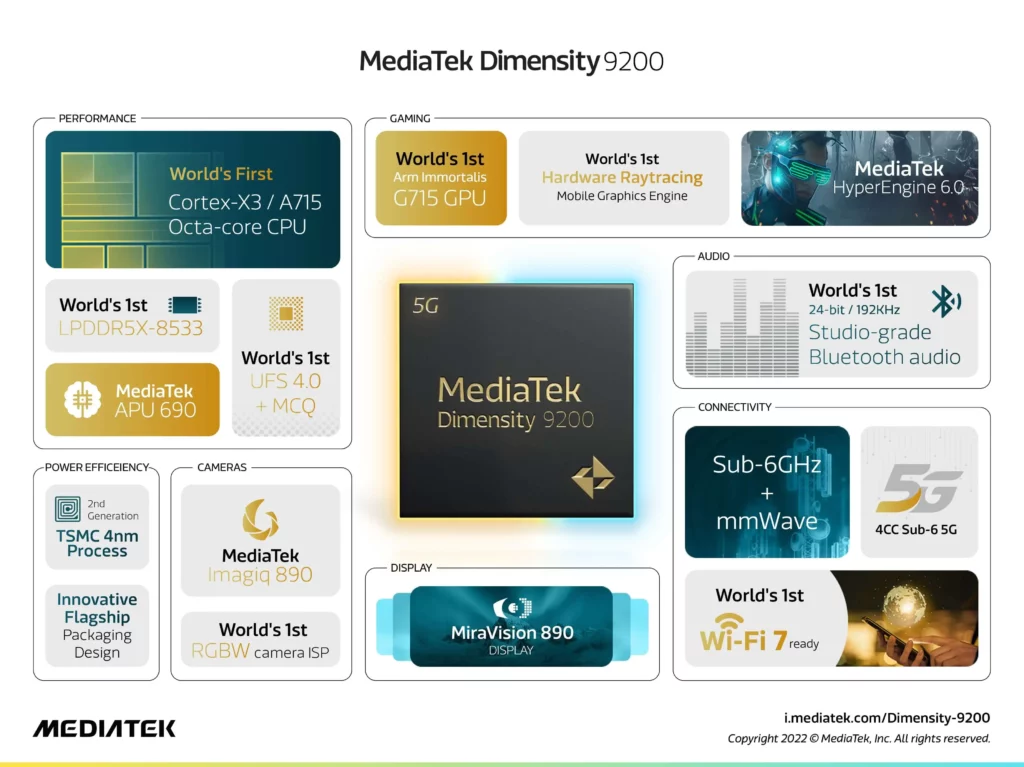 The chipset also supports fast LPDDR5X RAM with memory speeds of up to 8,533Mbps and UFS 4.0 storage for lightning-quick data transmission and direct storage access to the CPU cores.
Check: Dimensity 9200 beats Apple M1
Up to two 5K displays can be supported by the Dimensity 9200 at 60Hz, as well as WHQD displays at 144Hz and 1080p displays at 240Hz. Additionally, it will support Wi-Fi 7 with data transfers of up to 6.5Gbps. There is also support for Bluetooth 5.3, sub-6GHz, and mmWave 5G connectivity.
The Imagiq 890 ISP offers 34% more power savings in addition to native support for RGBW sensors. An AI-based feature called MediaTek's eXtreme Power Saving Technology claims to utilise up to 30% less power.
The availability of the MediaTek Dimensity 9200 SoC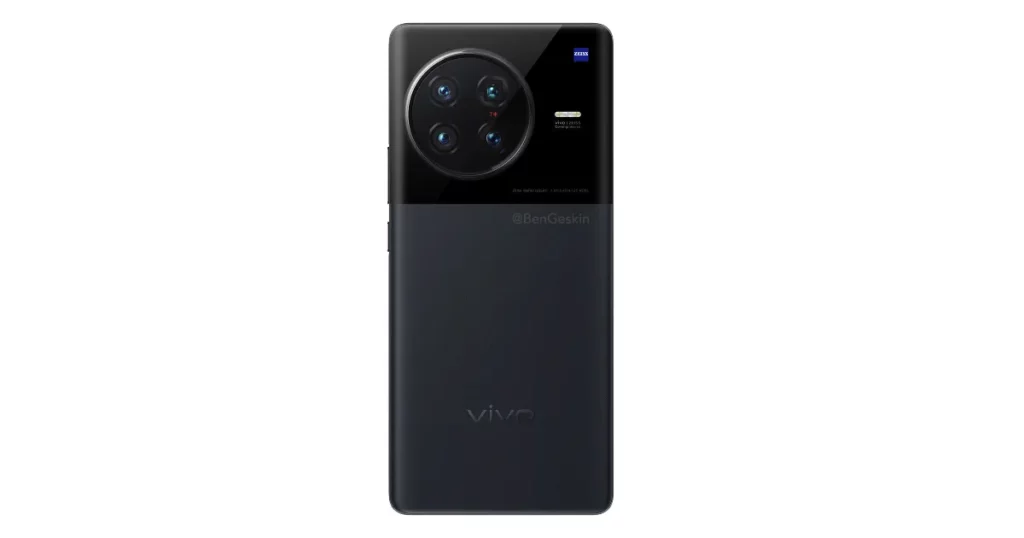 According to MediaTek, smartphones using the MediaTek Dimensity 9200 SoC are anticipated to hit the market before the end of this year.
The introduction of a smartphone with this top processor has already been teased by Vivo. The Vivo X90 series, according to recent rumours, could be the culprit.