Nvidia has started rolling out their next generation of the graphics card. RTX 4080 and RTX 4090 were announced during their event in September. RTX 4090 was launched in the market on October 12 and delivered a great performance in 4k gaming.
Available for $1599, RTX 4090 was criticised for the price but the performance was unquestionable. RTX 4080 is priced at $1199 which sees a significant jump compared to RTX 3080 at $699, even accounting for inflation.
Does RTX 4080 justify the price tag it carries?
RTX 4080 specifications
RTX 4080 has significantly less amount of CUDA cores compared to the RTX 4090 which indicates that there will most likely be an RTX 3080Ti.
| Specs | RTX 4080 | RTX 4090 |
| --- | --- | --- |
| CUDA Cores | 9728 | 16384 |
| Boost Clock (GHz) | 2.51 | 2.52 |
| Base Clock (GHz) | 2.21 | 2.23 |
| Standard Memory Config | 16GB DDR6X | 24GB DDR6X |
| Memory Interface Width | 256-bit | 384-bit |
| Ray Tracing Cores | 3rd Generation | 3rd Generation |
| Tensor Cores | 4th Generation | 4th Generation |
| NVIDIA Architecture | Ada Lovelace | Ada Lovelace |
| PCI Express Gen 4 | Yes | Yes |
| Graphics Card Power (W) | 320 | 450 |
| Maximum Resolution & Refresh Rate | 4K at 240Hz or 8K at 60Hz with DSC, HDR | 4K at 240Hz or 8K at 60Hz with DSC, HDR |
RTX 4080 Gaming Performance
RTX 3080 was an instant hit with gamers as it provided great performance and price for a high-end gaming PC. The same is expected with RTX 4080 but the price is definitely going to be a problem.
Some key performance numbers from RTX 4080:
Compared to RTX 3080, RTX 4080 has about 35% more performance.
Compared to RTX 3090Ti, RTX 4080 has an average of 15% more performance in raster and ray tracing.
With the closest AMD competitor, RX 6950XT, RTX 4080 has 24% more performance. Compared to RX 6900XT, it is about 32% more powerful.
Compared to the much older RTX 2080, the 4080 is almost 2 times more powerful.
Here are some performances in games
4K performance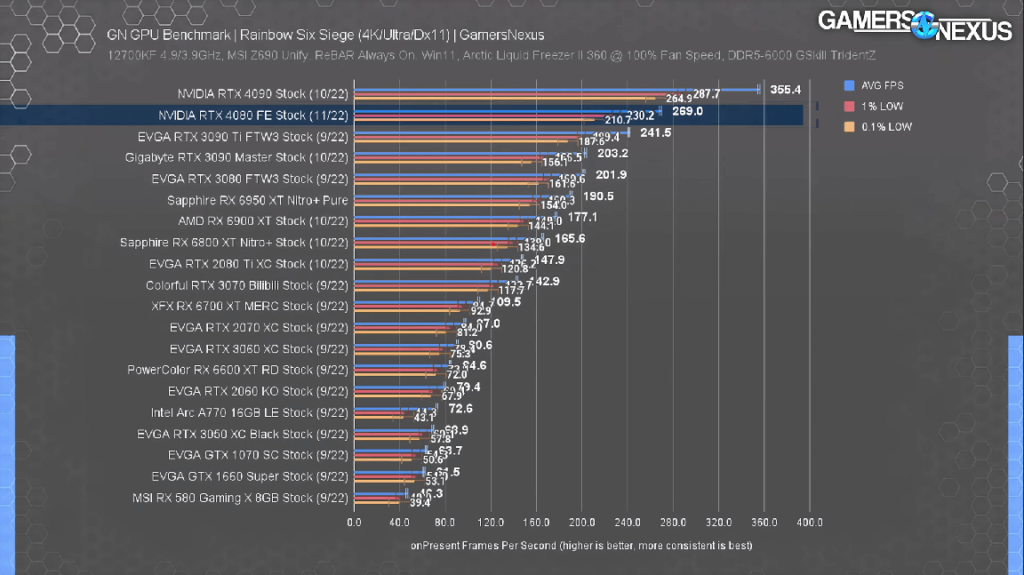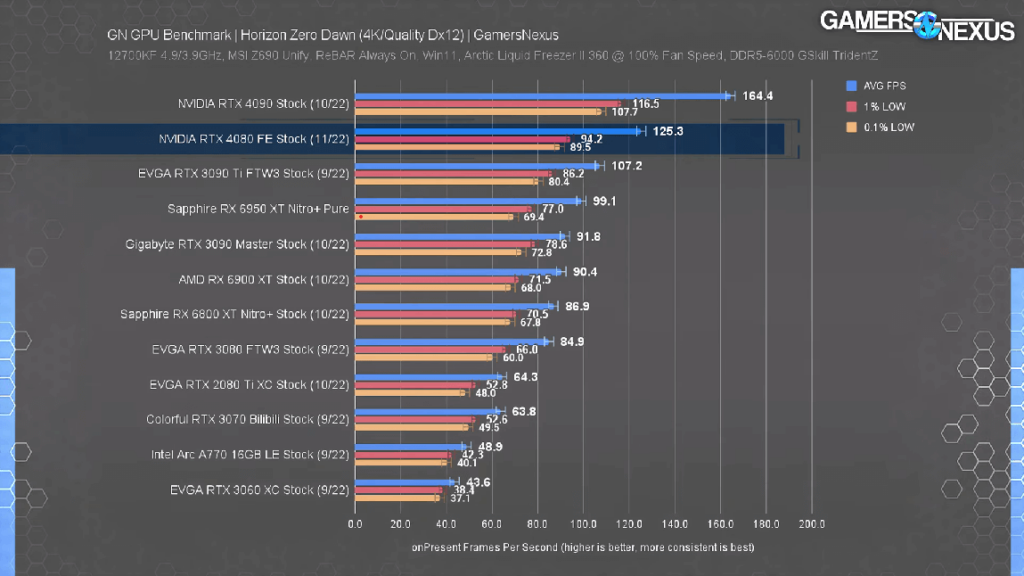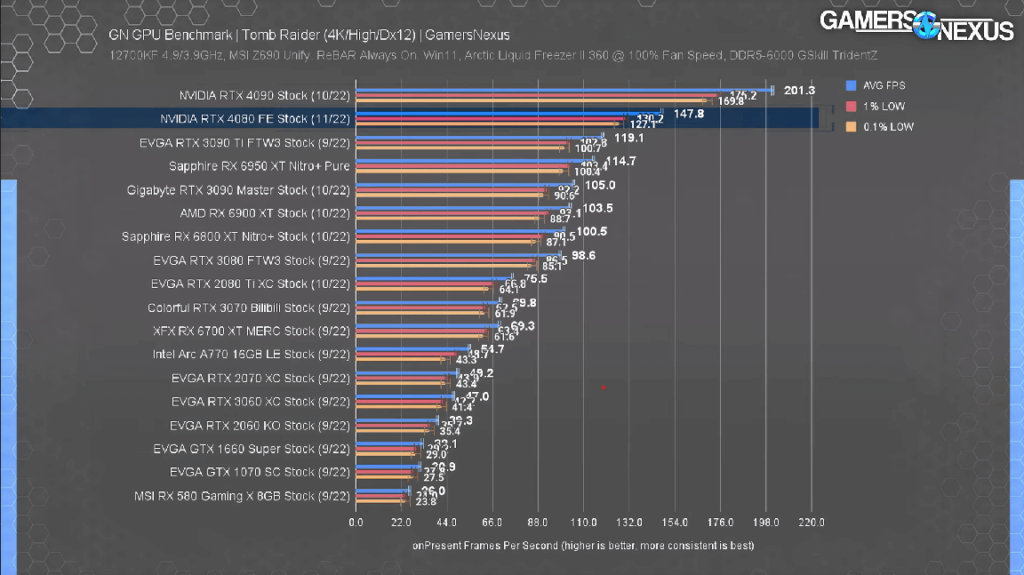 1440p Performance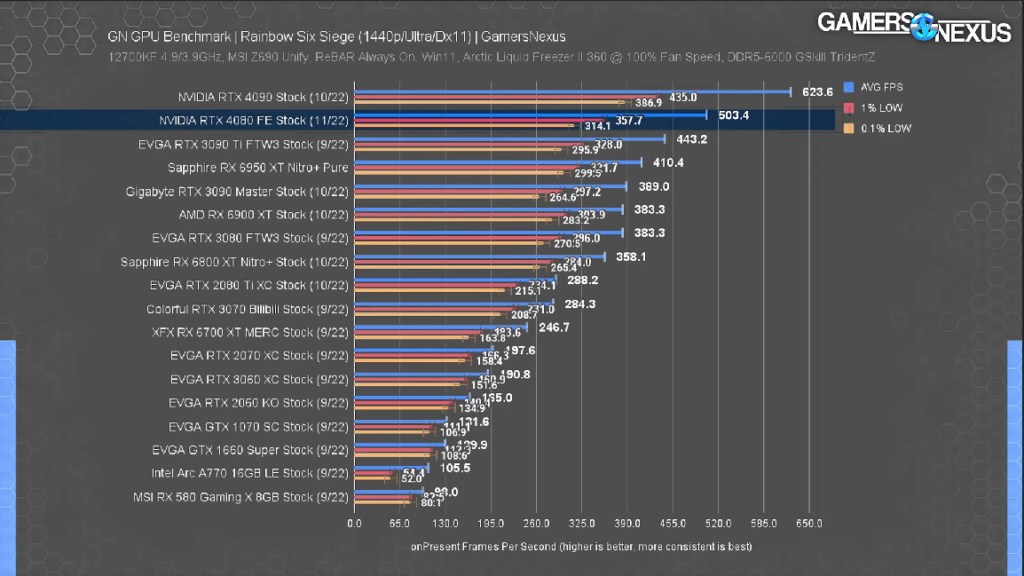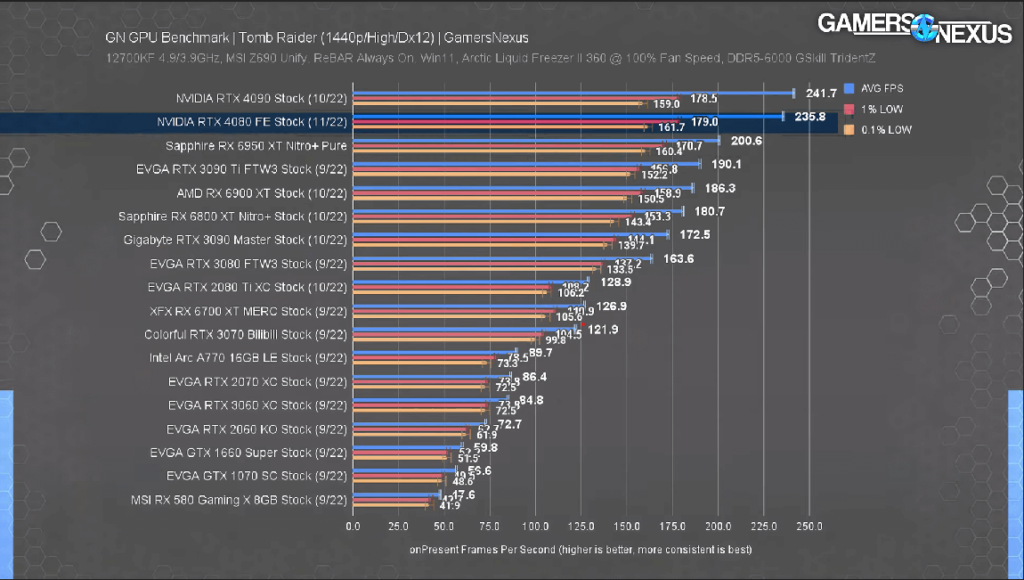 Ray Tracing Performance in RTX 4080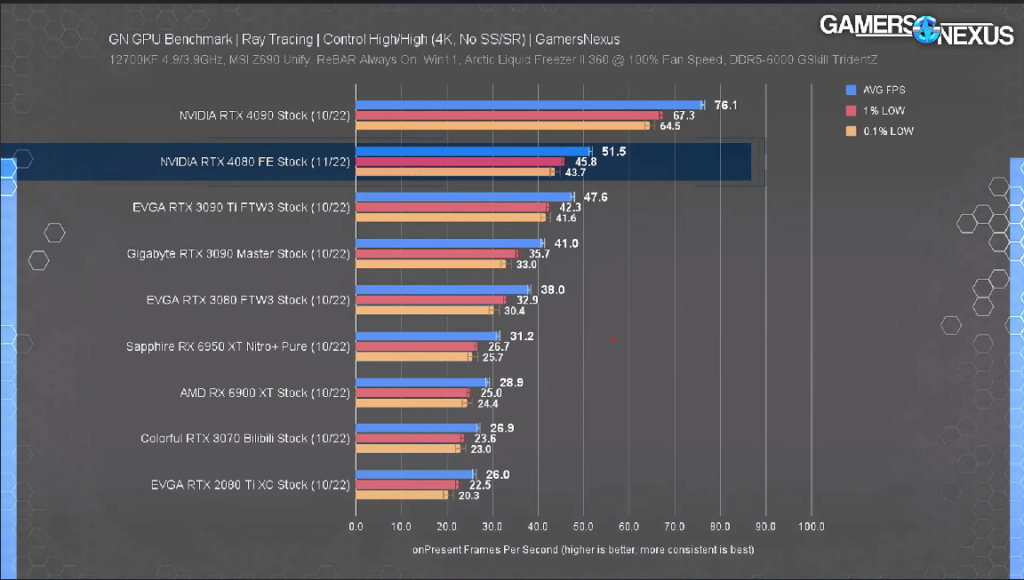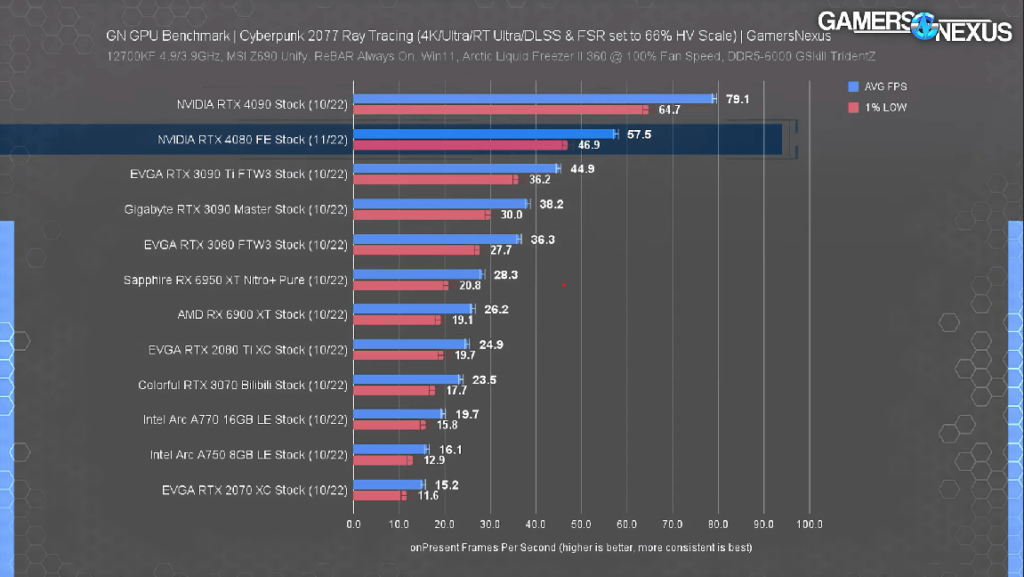 The performance has a healthy improvement over the previous generation RTX 3080 and even performs about 20% to 24% better than the RTX 3090Ti for a slightly lower price.
It might look good from this perspective but this shows a glaring problem in graphics card generational improvement. In the processor segment, both AMD and Intel are battling it out intensely to improve performance in double digits generation-over-generation keeping the price same.
The same cannot be said for the graphics card segment. AMD has somewhat caught up with Nvidia with RX 6000 series but Nvidia is still the champion and gets away with terrible pricing because of a lack of competition.
Check: Best graphics cards to buy in India (2022)
RTX 4080 is a perfect example of this. RTX 4080 is 82% more expensive than RTX 3080 but provides only about a 42% performance increase. That's bad!
Even considering the launch price, RTX 4080 is 72% more expensive than RTX 3080 while not providing equal performance uplift.
RTX 4080 vs RX 7900XT and RX 7900XTX
AMD has announced its new generation of RX 7000 series graphics card but hasn't come out yet. The announcement has some rough numbers given by AMD that can be used to determine whether RTX 4080 is faster than AMD's flagship card.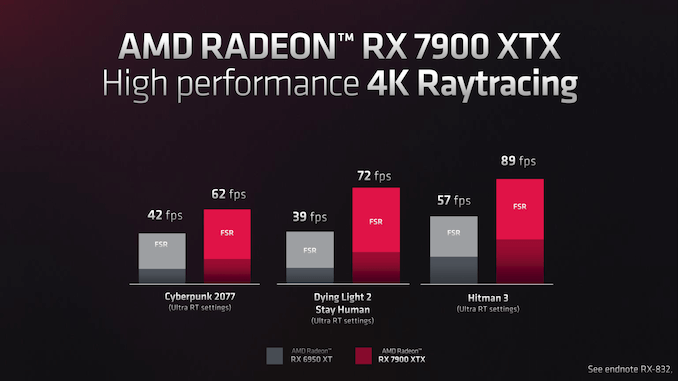 Comparing the performance in these Ray Tracing titles with FSR/DLSS enabled at 4K, RT Ultra, RX 7900XTX seems to be slightly faster (about 6-8%) or similar to RTX 4080.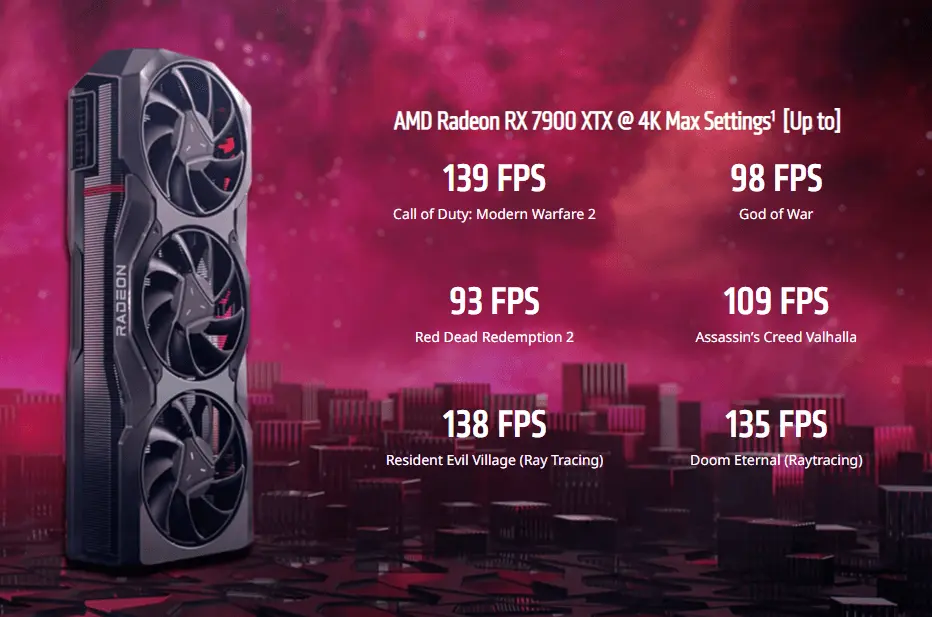 Comparing just rasterization performance, 7900XTX still seems to be faster than RTX 4080. Although these are AMD numbers, it has to be taken with a grain of salt but it doesn't seem absurd to think that RX 7900XTX can outperform RTX 4080.
AMD has confirmed that RX 7900XTX is a competition to RTX 4080 and not 4090. Considering the price, that seems fair as 7900XTX is priced at $999 and 7900XT is priced at $899.
Even if RX 7900XTX manages to perform slightly better (under 10%) than RTX 4080, AMD will have a significant advantage considering the lower price.
Conclusion: RTX 4080 is fast but with bad pricing!
RTX 4080 is fast, big, and consumes less power than the 4090 but is priced wrong. Its AMD competitor seems to have a price advantage and the performance gap between RTX 4090 and RTX 4080 is about 33%, which is significant.
In contrast, the performance difference between RTX 3090 and RTX 3080 is just 12%.
RTX 4080 is just in a weird place and is clearly not being positioned as the sensible choice for high-end gamers.
RTX 4080 is now available with the FE variant at ₹1,19,000 and AIB cards at an average ₹1,25,000.