Do you enjoy League of Legends yet wish to branch out? Taking a break from the game and putting your talents to the test in something else, believe it or not, can actually help you improve. We've got you covered if you're not sure where to begin.
While League of Legends is still going strong, engaging multiplayer games have gone over to the third-person shooters as well. And following the success of League of Legends, many publishers have come out with similar games.
But, here are the top eight games that are most similar to League of Legends.
DOTA 2
If League of Legends is the king of MOBA games, DOTA 2 by Valve is unquestionably the queen. DOTA 2 is inspired by the setting and characters of Warcraft III, just as League of Legends.
Players control one of five heroes in a squad of five as they battle another team for possession of their base. Each hero has their own set of abilities and methods of interacting with the world, providing players plenty of opportunities to hone their own play style.
DOTA 2 has some of the most exciting, high-stakes competitions, with 2019's "The International" tournament boasting a total prize pool of over $34 million for any eSports aficionados.
Smite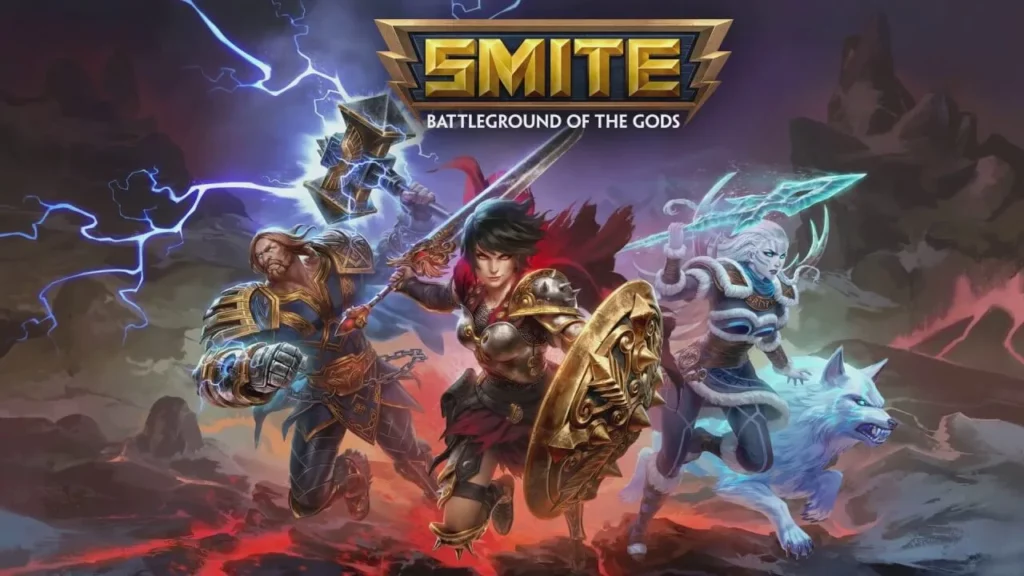 Smite is a fast-paced, free-to-play MOBA based on the concept of heavenly stories. Players take control of a god, goddess, or other mythological figure and fight as a team.
The perspective is the main difference between League of Legends and Smite. League of Legends uses a top-down perspective, whereas Smite uses a third-person perspective, which is a unique feature of this MOBA. Another feature that distinguishes it from League of Legends is the number of game options available.
Smite has a random god selection mode, 1v1 jousting mode,  and domination in addition to the regular 5v5 combat. The game was released in 2014 for Windows, 2015 for Xbox One, 2016 for PlayStation 4 and macOS, and in 2019 for Nintendo Switch.
Heroes of the Storm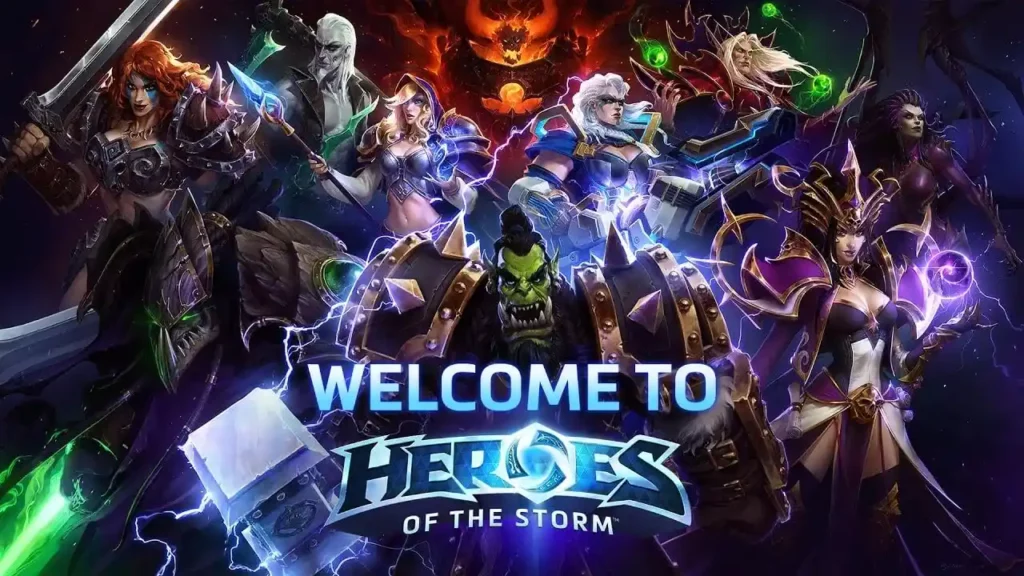 Heroes of the Storm is a Windows and macOS MOBA that was launched in 2015. Heroes of the Storm is a free-to-play video game from Blizzard Entertainment that contains characters from World of Starcraft, Warcraft, and Diablo.
The game is significantly more simplified than League of Legends, giving it a more accessible alternative for newcomers to the gaming world. The game has no currency, items, or healing forts, and XP is split among the team.
Arena of Valor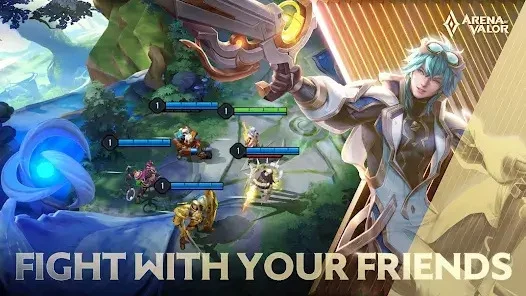 Arena of Valor is a 3D MOBA on iOS, Android, and Nintendo Switch that was published in 2016. Players control heroes who kill non-player monsters, defeat other players, and destroy structures in a game that is similar to League of Legends.
Players have a third-person perspective, like in other MOBA-style games, as well as a variety of game modes, the most popular of which being 5v5.
Strife
Strife, which was released in 1996 and is available for free on the Steam Store, introduced role-playing game features to the original game format. In comparison to DOTA and League of Legends, this MOBA game has fast-paced action that is easier to play and less sophisticated.
Strife introduced role-playing features to the first-person shooter genre, allowing players to interact with one another.
Unlike other MOBAs, players' health regenerates when they leave the fight for a period of time, able to spend more time in the action and less time coming to the base. Every hero in the game has their own pet that they take into combat with them. In 2014, an improved version of the game was released.
Ace of Arenas
This MOBA is ideal for gamers who are constantly on the move. This revolutionary mobile action MOBA is a free-to-play PVP game that brings gaming enjoyment to your smartphone or tablet. You have a choice of match possibilities, ranging from 1v1 duels to 5v5 group battles.
When you've acquired 12 of the 50 champions, you can even start competing in rated matches. "What should I play instead of League of Legends?" you might be wondering. There are many possibilities, as you can see from our list.
Play 1v1 duels or team up with up to 99 other opponents in a survival game. With the wide range of video videogames on this list, you should be able to locate something to your liking.
Airmech Strike
Instead of relying on poor human soldiers or fantasy warriors, Airmech allows players to command mechanized pilots and robots in a battle for supremacy. Players never quite reach five players per team as they do in League of Legends, regardless of which game style they choose, but the game retains a similar sense of frantic energy.
Airmech Strike is an adrenaline-pumping experience that stands as one of the top free-to-play MOBA games on the market, with explosives dotting the map and bullets continually spilling across the skies.
Prime World (2014)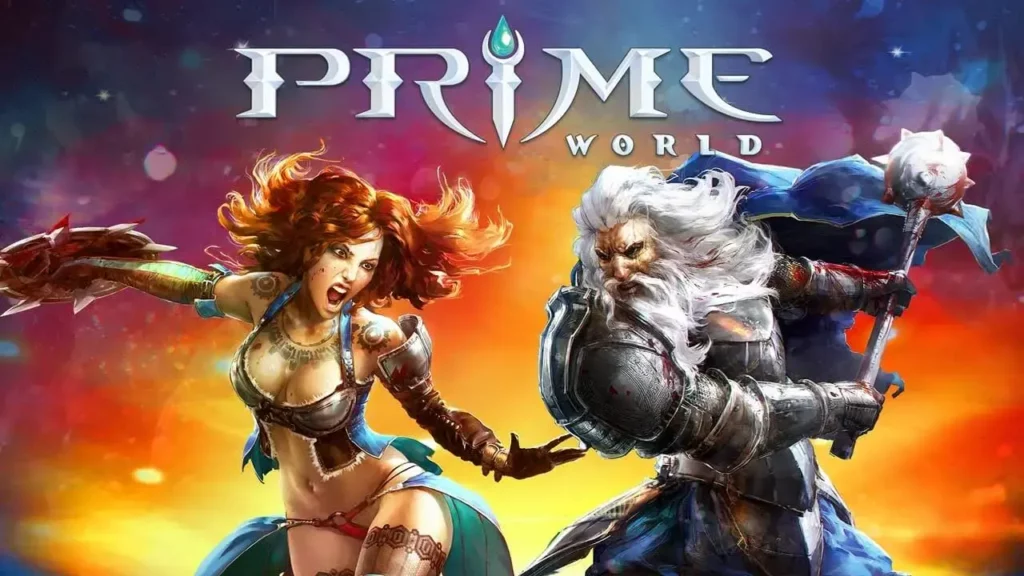 Prime World is an unrestricted MOBA that blends hero building and customization to give players a one-of-a-kind experience. There are eight game options in total, including 3v3 and 4v4. The plot of Prime World centres around a war for control of an energy source between two nations.
Supporting their troops and capturing additional regions are two of the game's objectives. The game was released in 2014 and was built for PC and Mac, as well as iOS and Android platforms.
Conclusion
Games like League of Legends are still popular with the masses because it doesn't need a beefy computer to play. It is fun, you can play with friends and while it looks less impressive than third-person shooters like Valorant or Forntinie, it can be really intense.
The strategy aspect of the games adds a lot of flair and excitement to these games as well. If you are looking for third-person multiplayer games, like Valorant or CS:GO check this list by Gamerant.