2022 has been an absolute blast for gamers! 2022 has seen some great comes hit PC and consoles from God of War: Ragnarok to indie hits like Pertinent and Cult of the Lamb. Having said that, there were quite a few letdowns from big studios, game delays and, not to forget, the GPU inflation.
But 2022 also saw the end of GPU inflation and of course, much-needed relief for PC gamers.
While we wait for awesome games coming in 2023, here are the best games of 2022.
Elden Ring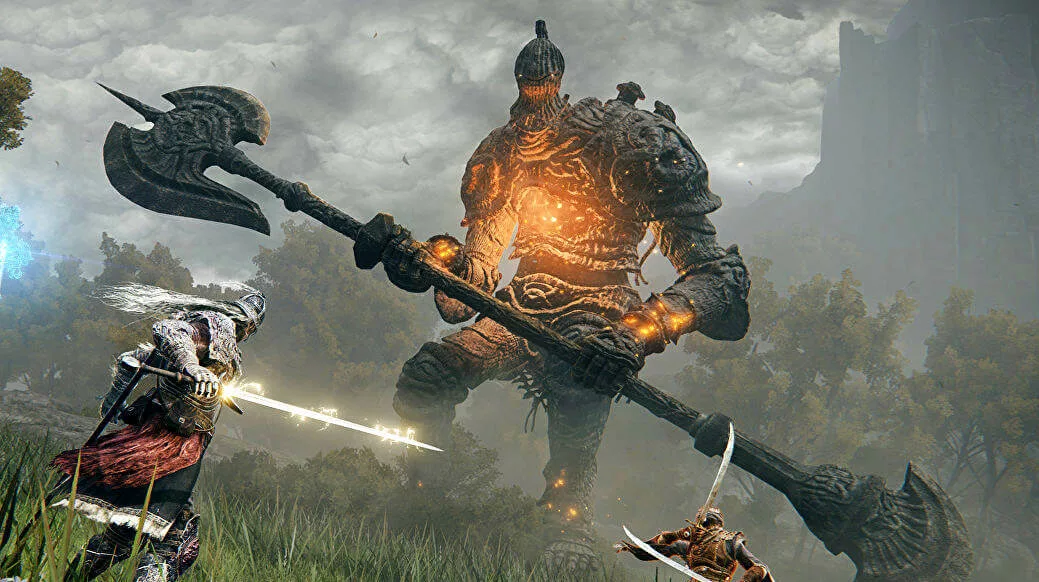 You weren't surprised, were you? The biggest hit of this year and the absolute best game of 2022 is Elden Ring. It took the internet by storm as it landed on PC and consoles. Being a very ambitious project of FromSoftware, it truly delivered.
FromSoftware put everything that made their games so good. Elden Ring built on From's tried-and-true approach to creating what is possibly the biggest console world ever rendered: a rich world full of concealed secrets and knowledge.
The 30-square-mile-plus digital realm known as The Lands Between is where Elden Ring is set. It is truly a huge game which can take about 3.5 to 4 hours to traverse its circumference, and along the route, there are several different boss encounters spread out throughout countless dungeons, alcoves, and temples.
FromSoftware made no shortcuts; every inch of this abandoned realm is scripted and deliberate, working with a joyful disregard for the player. You can play for hours before finding a plain marble elevator that descends to an underground river that flows continuously beneath your feet.
The map unfolds neatly like a blooming flower, giving us even more to explore. Elden Ring's scale is a one-of-a-kind accomplishment. I still can't believe what this game has achieved.
Check: The perfect PC for enjoying Elden Ring
God of War: Ragnarok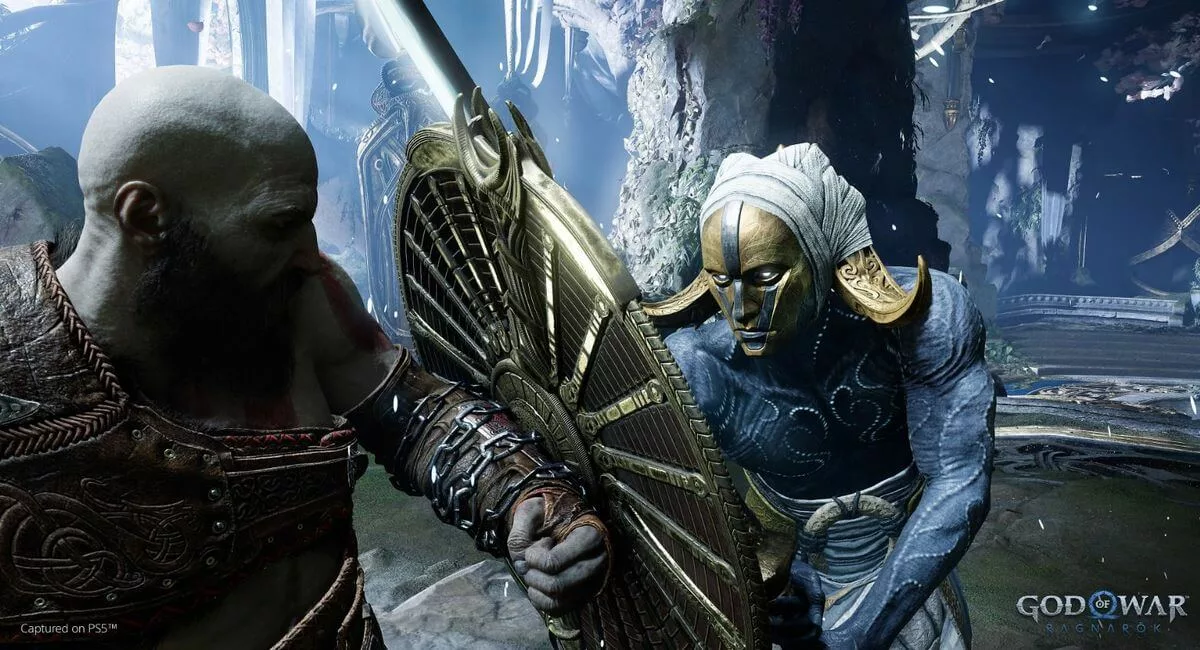 When the God of War soft reboot concluded in 2018, fans everywhere knew there would be a sequel. Of course, a necessary sequel isn't always a good sequel. Before it was even revealed, God of War: Ragnarök was burdened by expectations. Well, the final game is not only a masterclass of a sequel, it's a masterclass of a game.
Ragnarök amplifies everything that made God of War so brilliant in 2018. The action is fast and vicious, the environmental puzzles will stump some players, and the plot is yet another well-told tale about fate, family, and the extent some would go to disobey the former and maintain the latter. Oh, and the graphics are a sight to behold, even on the PS4.
As a PC player, I am just waiting for it to come on PC.
Check: Returnal and Last of Us Part 1 coming to PC
Cult of the Lamb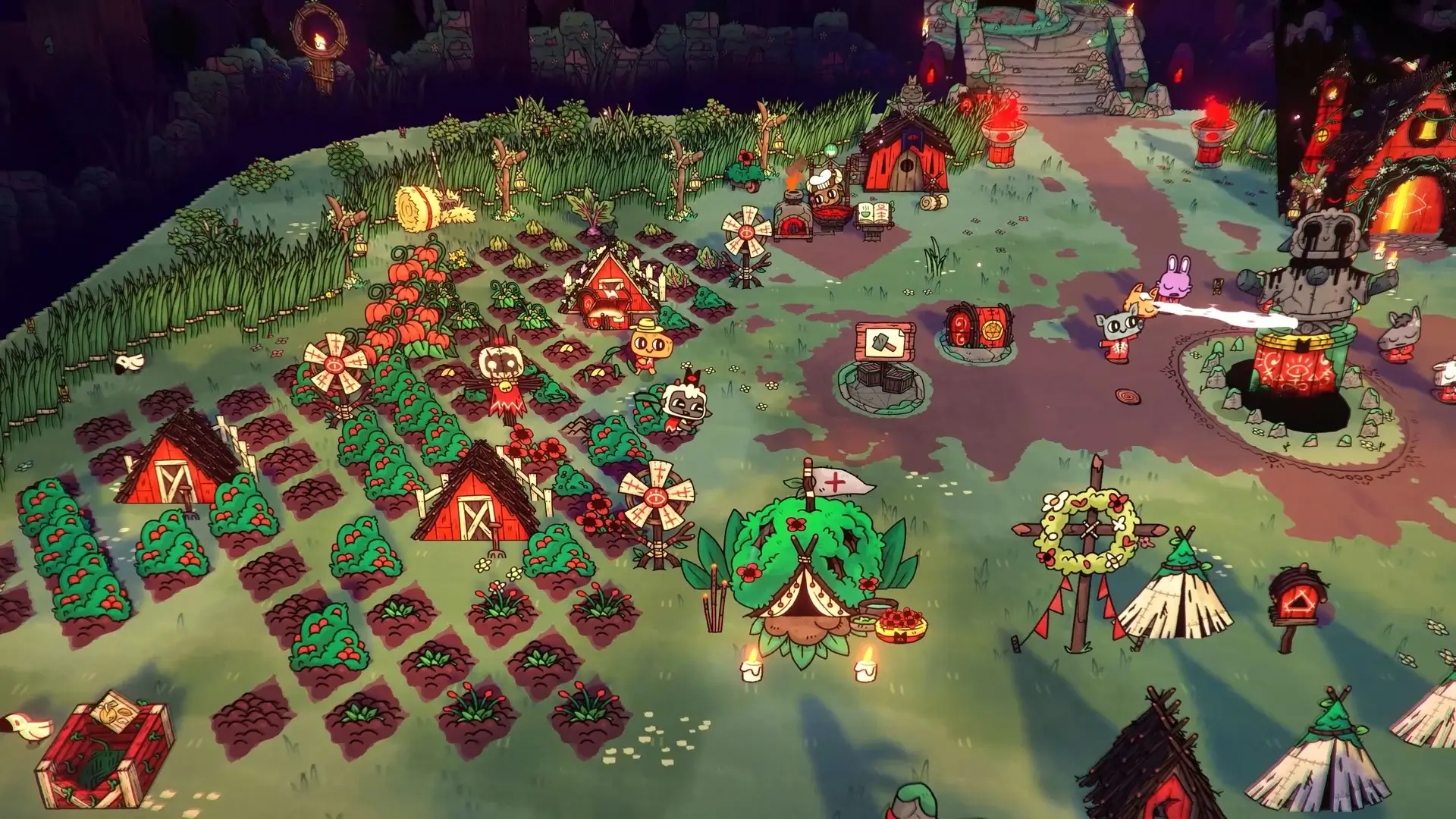 In the roguelike colony simulator Cult of the Lamb, you take control of a cult of disturbingly adorable figures that are constantly expanding. On your path to becoming a god, you gather resources, construct buildings, vanquishing adversaries, and advance your own causes. If that sounds a little intimidating, that's because it is from a thematic perspective, but what makes Cult of the Lamb so special is that each and every step along the way feels rewarding.
It is one of the greatest indie hits of the year and this is definitely one of the games that you have to play.
Stray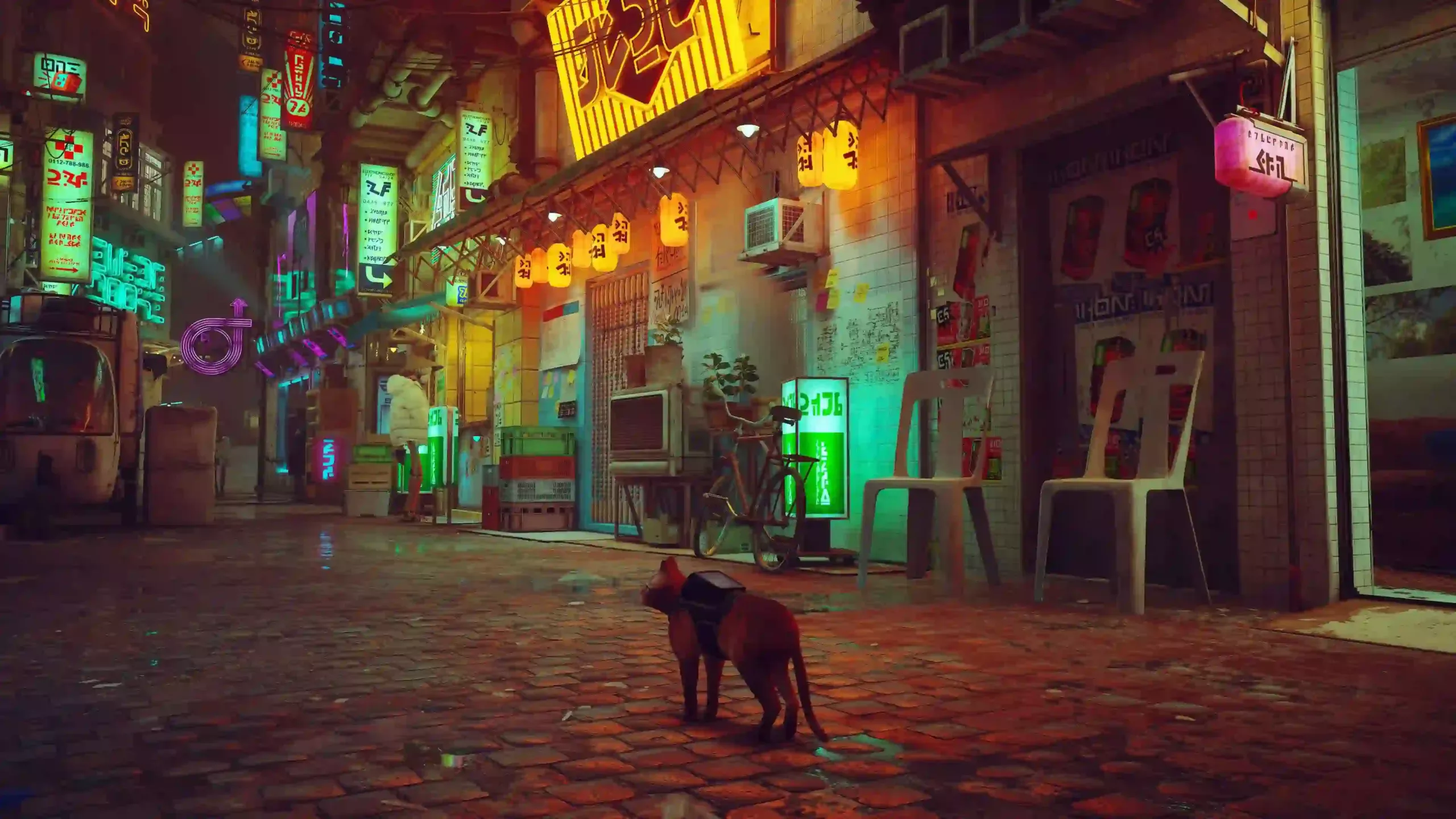 Several years ago, Sony and Annapurna Interactive introduced an independent game called Stray, and gamers were immediately intrigued by the prospect of playing as a cat. The release of Stray was originally scheduled for 2021 but was postponed to 2022. Some people questioned whether Stray had been slightly overhyped during that delay. However, the wait was more than worthwhile.
Stray, as the teaser suggests, allows players to control a cat. The game even has a special meowing button. Given our infatuation with cats, that alone would be enough to keep audiences engaged, but Stray supports the gameplay's focus on felines with a stunning post-apocalyptic setting and an engaging narrative. What happened to change the way the world was? Why do cats generally outlast people?
This is the plot that pushes you forward and who doesn't wanna be a cat?
Horizon Forbidden West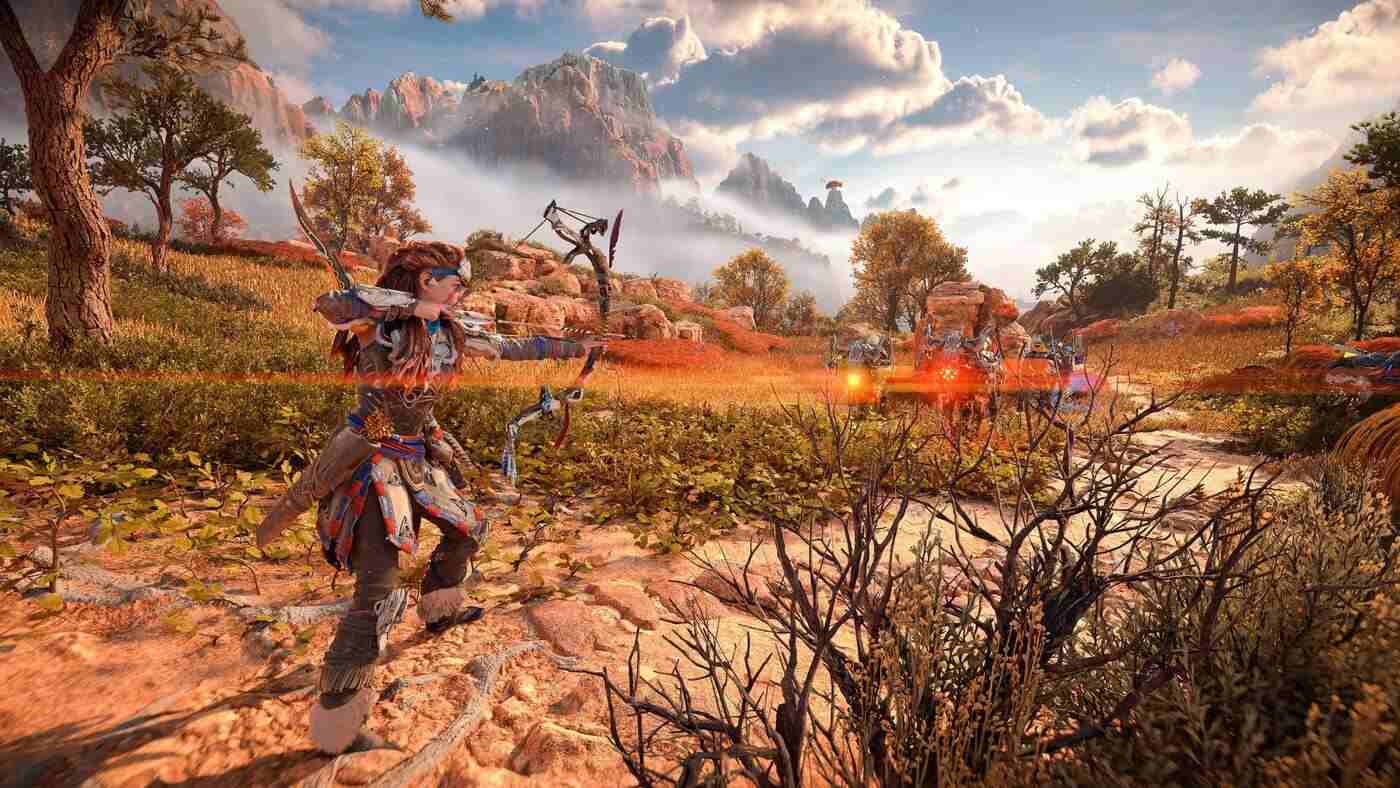 Aloy continues her journey westwards, obvious from the titles, after finding her origins and discovering a part of what destroyed the earth in Horizon Zero Dawn. This time she is joined by her worthy allies, Varl and Erend for most of the campaign.
Although overshadowed by a much bigger hit, Elden Ring, it is still one of the best games for PS5. It carries over most of the things from the earlier Zero Dawn but amps it up! Bigger and more powerful weapons, higher stakes and of course new machines.
The best thing? Now, you can fly. It can start off a little slow but it gets better and better as you unlock the new glider, new weapons and more. You could easily get lost in exploration as the world is truly beautiful and the map is quite varied.
You can easily sink in 100 hours into this game.
Check: What kind of PC can you build with PS5 price
The Pentiment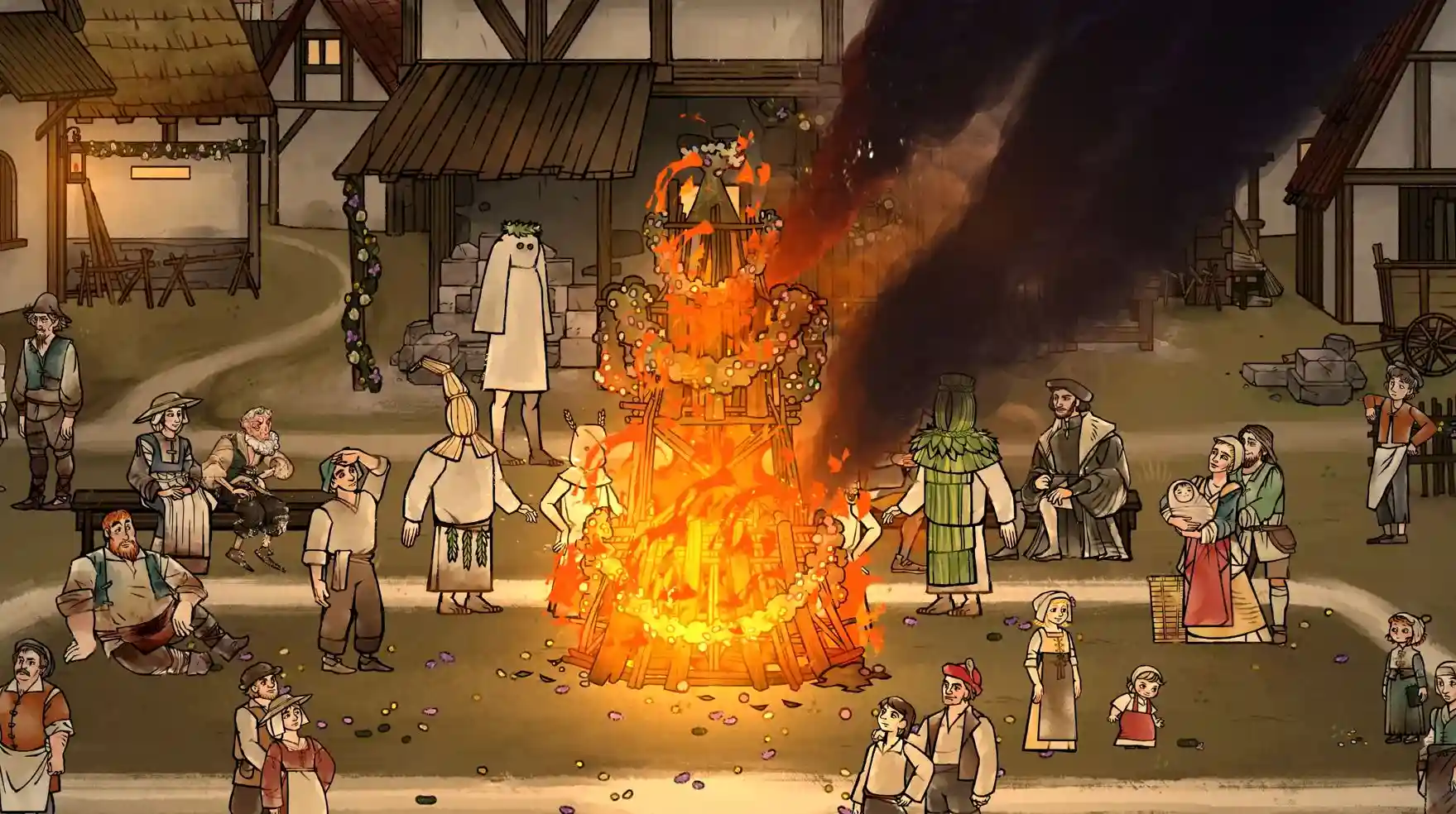 A murder mystery gem, Pentiment is presented in stunning artwork that draws its inspiration from old manuscripts. You play the part of artist Andreas Maler in this lovely historical fiction piece as you investigate the town of Tassing and piece together the facts surrounding a tragic and enigmatic murder.
Many of the characters in Pentiment are easily approachable and certainly interesting, and the book does a fantastic job of capturing their personalities.
Pentiment's response to your decisions always feels authentic and intriguingly enigmatic thanks to branching narrative outcomes and a variety of backgrounds and specialities for Maler. It's difficult to predict what could or might not occur, and the game manages your decisions in a wonderfully smooth manner, constructing a plot that seems natural beat-by-beat and begs for numerous playthroughs.
The Quarry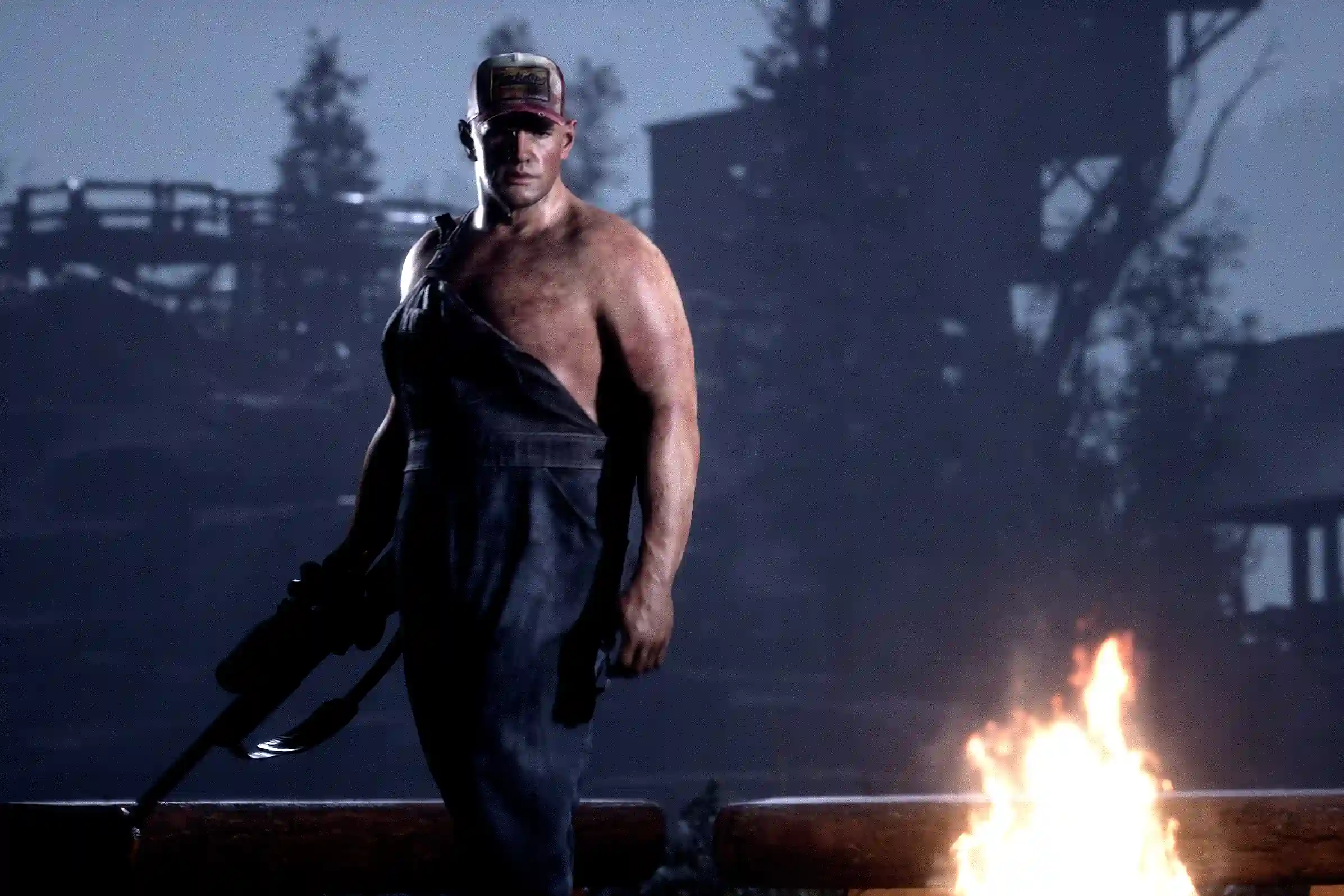 Supermassive Games got its start with the 2015 release of Until Dawn, a gruesome slasher-flick parody in which you had to accompany a bunch of dimwitted 20-somethings to their tragic deaths.
The game's spiritual sequel is The Quarry, in a sense. This time, we're in command of a group of kids trying to survive the night at a moonlit summer camp, and the action immediately goes off the rails.
The plot of The Quarry develops like a dynamic drama. Characters are given a succession of daisy-chained choices, and you watch as they inevitably come to a horrific, midnight-movie ending. It's corny, hematic, and humbly unassuming.
Splatoon 3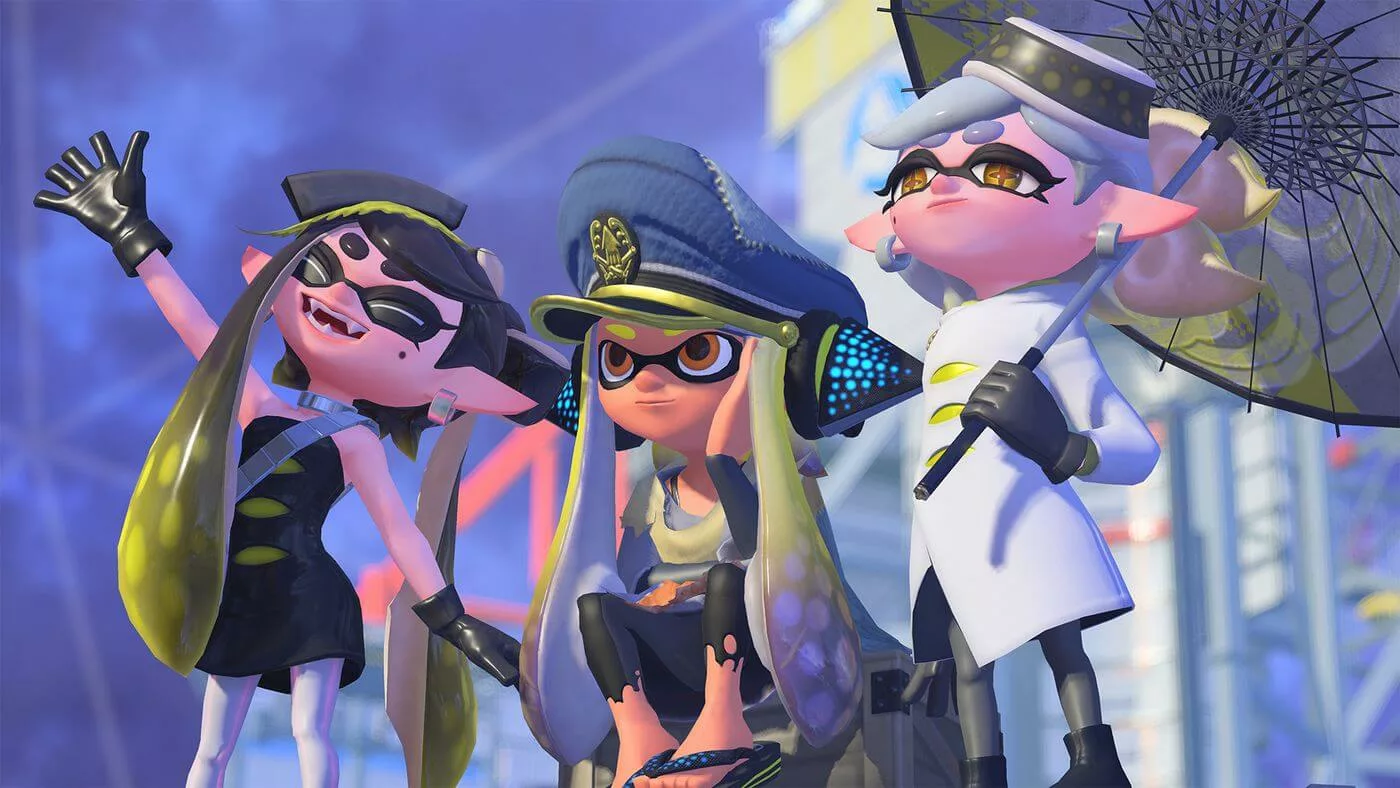 If you have a Switch, you definitely would have picked uip this game. If not, you should. It can be easy to dismiss this game as a rehashed Splatoon 2 expansion, but that superficial reading masks the additional features and quality-of-life enhancements that have been included.
The balance of weapons has been improved, and new paint-splattering tools have been added for further havoc. You now have more ways to engage and exit battles without getting splattered to smithereens thanks to new mobility choices that allow for greater flexibility around levels.
Additionally, you can outfit your squidling in some of the sexiest looks the game has seen so far thanks to the additional gear options. That obviously leaves out the fully developed single-player campaign mode and the brand-new Tricolor Turf War Splatfests that have started appearing here and there.
In short, Splatoon 3 is a lot of fun!
Plague Tale Requiem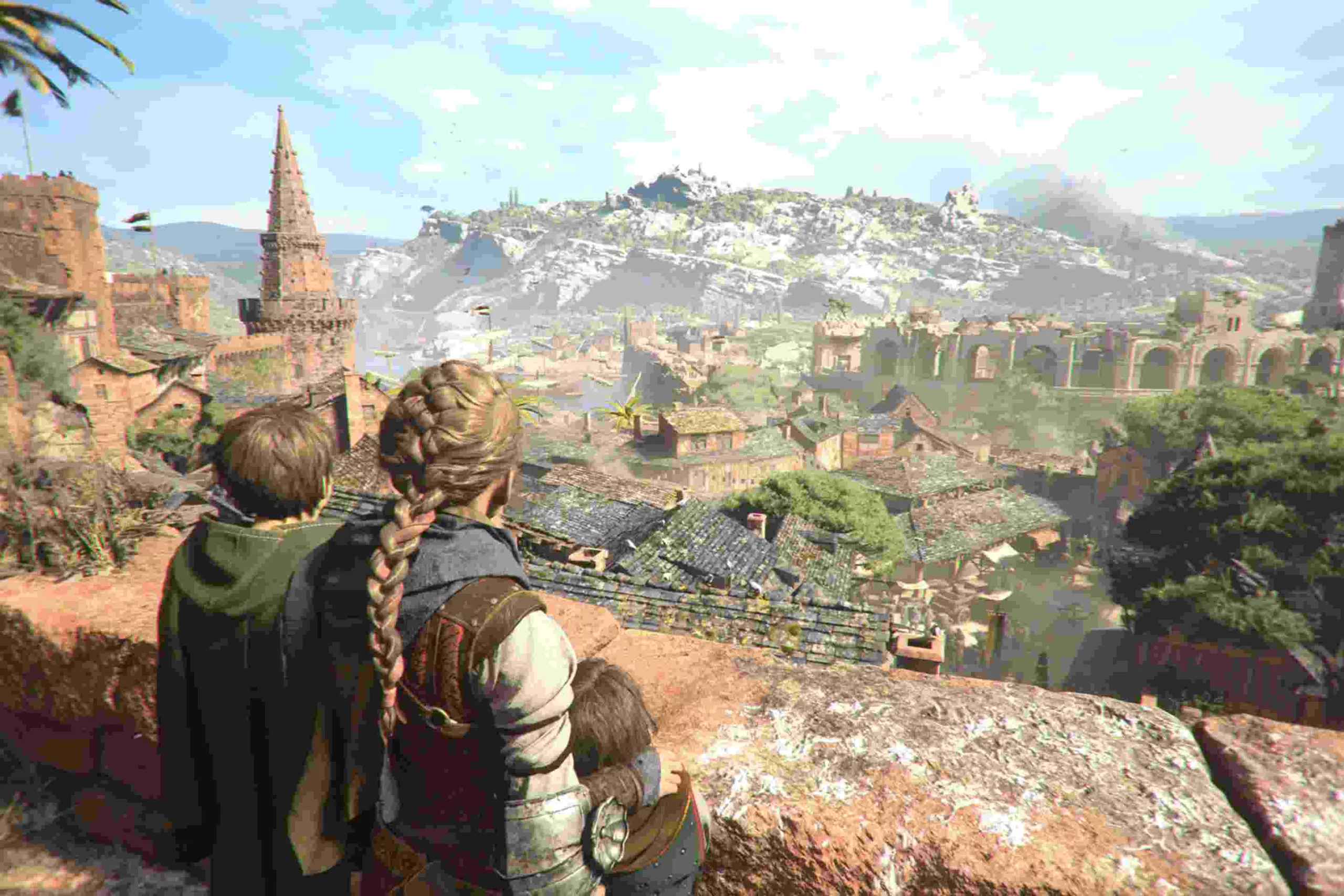 Coming at the heels of the critically acclaimed Plague Tale: Innocence, Requiem picks up after a while in the story where Amicia and Hugo are a little more grown-up.
A game about pain, death, and loss shouldn't be as compelling as previous chapters in Asobo Studio's mediaeval stealth series A Plague Tale, but here we are. Requiem takes off where 2019's Innocence left off, following siblings Amicia and Hugo's frantic hunt for safety in the middle of the Black Death.
It would be easier if Hugo didn't have a peculiar link to the rats that carry the disease and bring death everywhere they land, but it does provide a wonderful backdrop for a mix of stealth action and environmental puzzle-solving.
Xenoblade Chronicles 3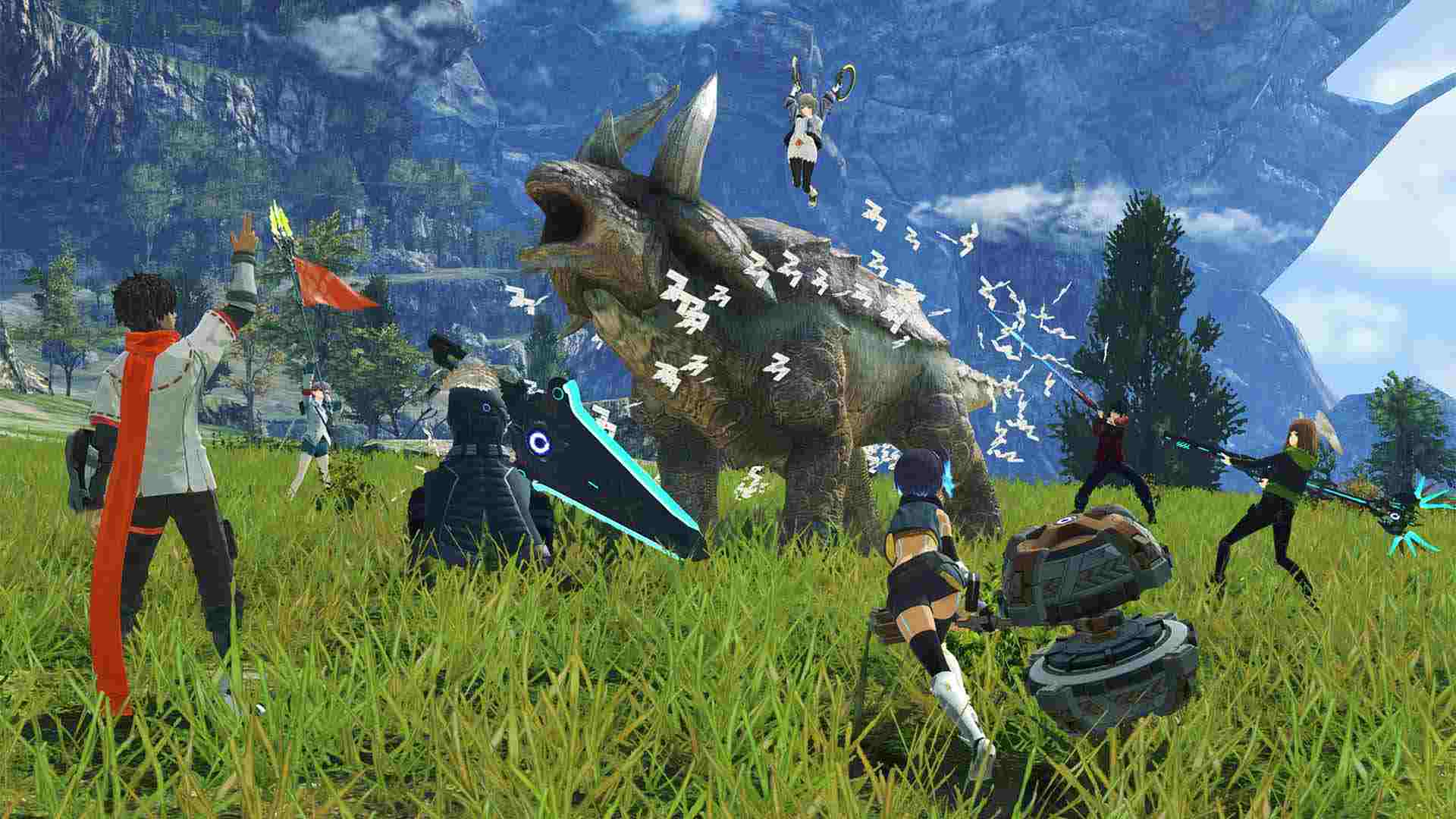 If you are a JRPG fan, you know this would be on the list. Although it is a Switch-exclusive title, it has a dedicated fan base.
Xenoblade Chronicles 3 is a morally complicated story of imperialism and war, remembering and death, set in a world where troops are generated to order, lasting only a decade at most and existing only to contribute to an endless fight. When two squads from different groups are thrown together, their blossoming bond threatens to upend their entire society.
Aside from an engaging story and engaging characters, developer Monolith Soft also provides one of the best real-time fighting systems to grace a JRPG, with plenty of versatility and depth for players, as well as a stunning setting to explore.
It is definitely the best Xenoblade game in the series.
2022 games that you must play
While the games above are the best 10 games of 2022, we possibly can't include every game we think you should play or we think deserves to be in the top 10. There are simply too many to choose from.
Here is a list of the best games of 2022 that we think you should pick up
Sifu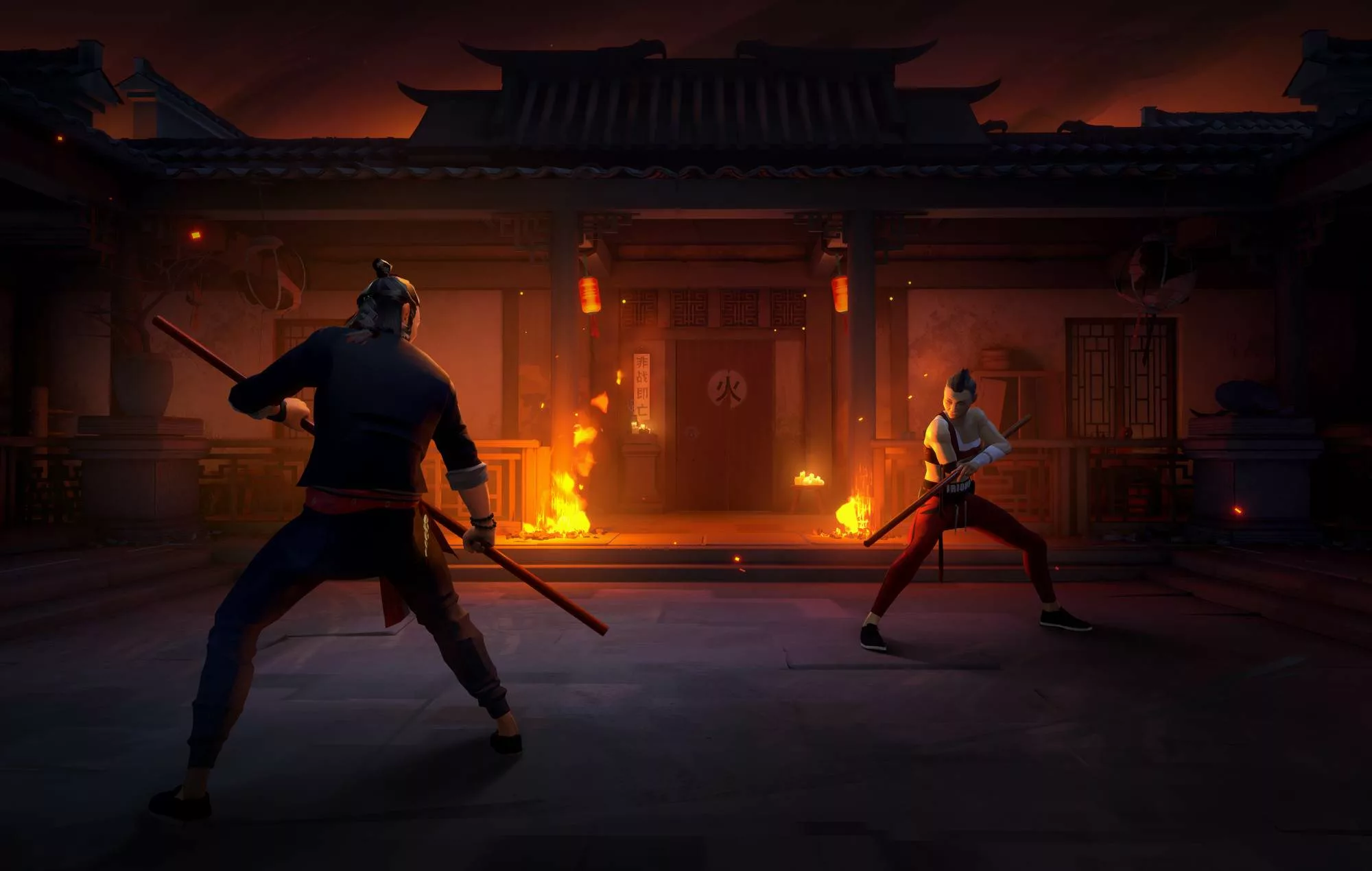 A straight-up martial arts action game with a twist. You age every time you die, so you have to complete the game with the least number of deaths possible. If you remember Absolver, it is made by the same studio and has all the things an action game needs.
Marvel's Spiderman Remastered and Miles Morales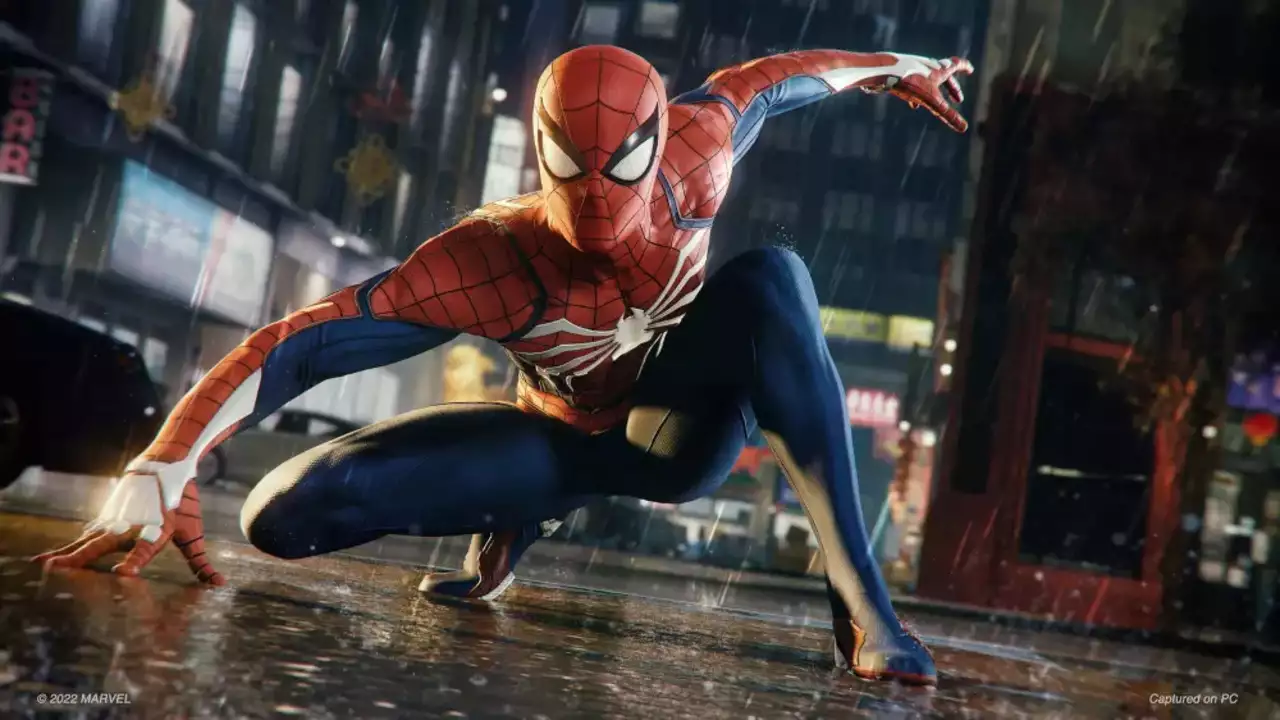 Both the titles which were Playstation exclusive, landed on PC this year and it was a lot of fun. I am clubbing both of the games together because it is what they intended.
Miles Molares is a sequel to the SPiderman Remastered and has a short story comparatively which makes it feel like DLC.
Nevertheless, both games are excellent in the story and nails the superhero action part of it. Never thought that web-swinging and web-kicking would be so much fun. Great character developments and slightly annoying puzzles make it a must-play game of 2022.
Immortality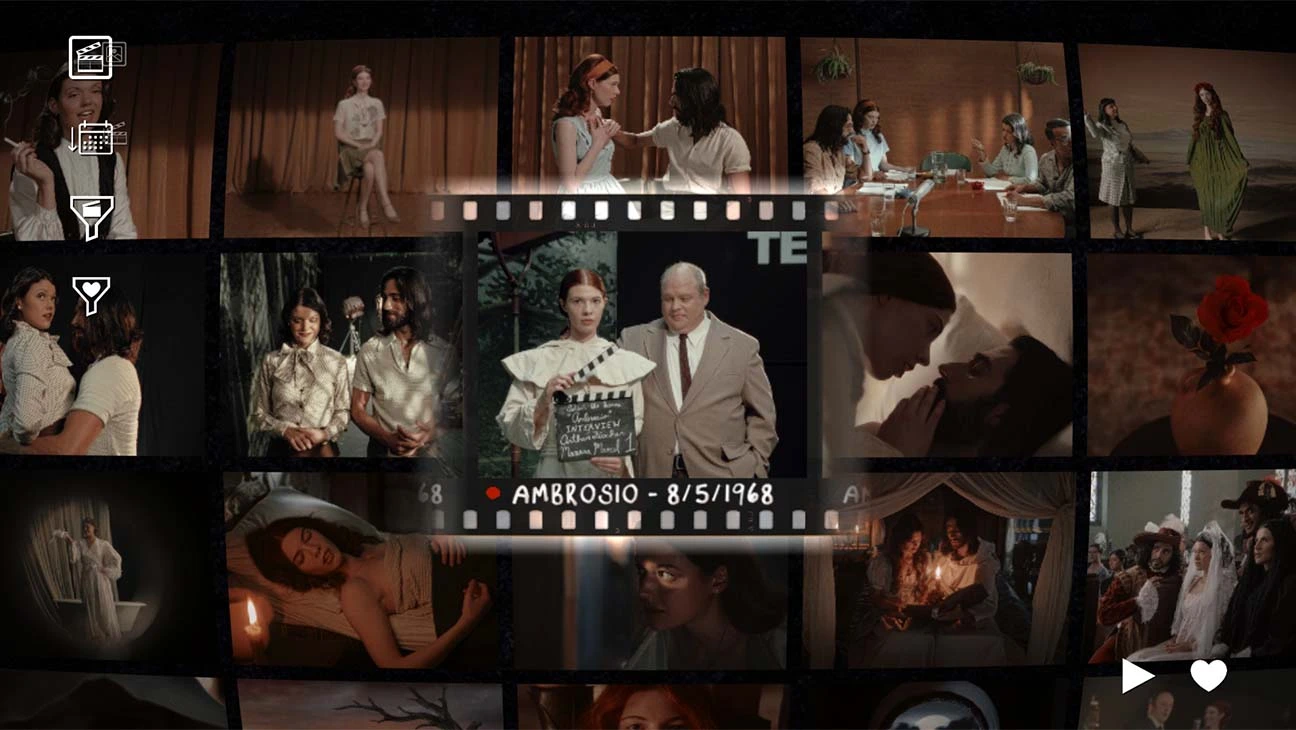 Immortality positions the player as the editor of three lost movies, each precisely reproducing the eras and tones of the genres they're homaging, and all completely acting by a cast deserving of big things in the future.
The game's basic structure is as simple as matching jump cuts to piece the movies together. Immortality eventually turns into a dark and disturbing experience as you try to solve the main mystery: what happened to the movie's leading actress, Marissa Marcel?
Eventually, though, you'll notice something isn't right, that something else is oozing through, practically contaminating the footage. One of the best shocks of the year, and none more Empire, was Sam Barlow's magnificent homage to movies. It was captivating and unnerving from beginning to end.
Tunic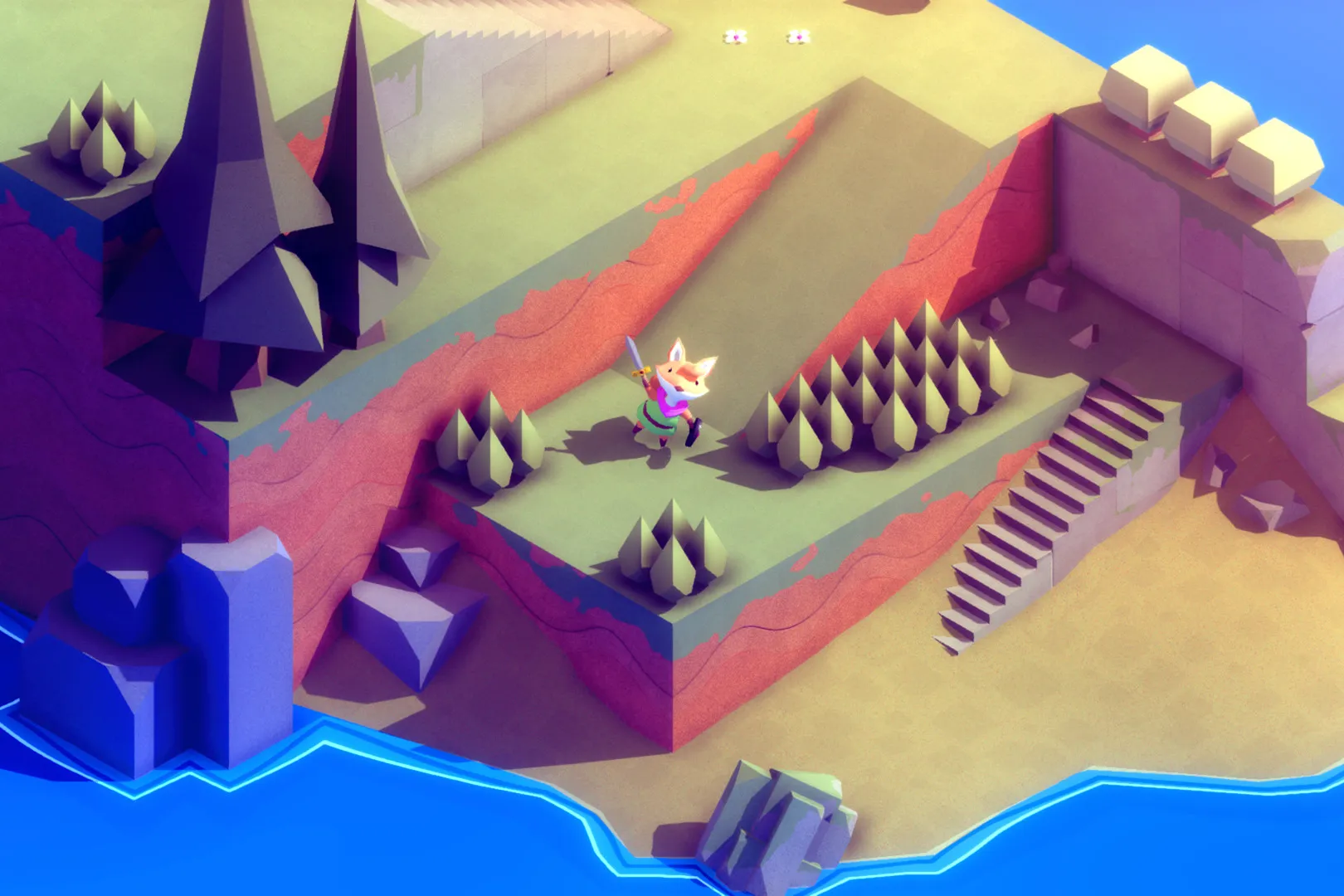 This one-man adventure jam doesn't mince words when it comes to challenges, believing that its players will be able to work their way through any difficult circumstance thrown at them.
It also shows a profound and overt reverence for Nintendo games from the 1980s, particularly the first Legend of Zelda; this is apparent in the game's isometric perspective and general setting as well as in the in-game handbook, which is not just a reproduction of an NES-era instruction manual but also a mystic, sacred manuscript the adorable fox hero must find.
Tunic sifts through our shared gaming memories to build something new and distinct enough to exist apart from the simple allure of nostalgia.
Kirby and Forgotten Land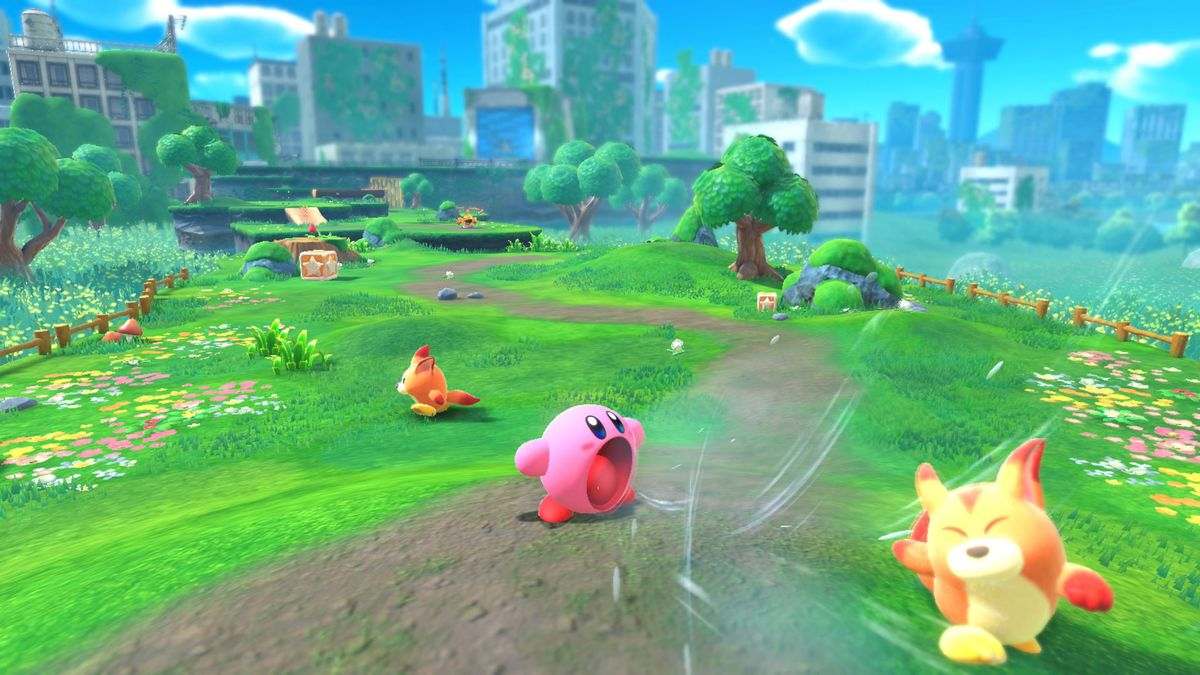 It can be challenging for a non-Kirby obsessive to distinguish between a "mainline" Kirby game and all the different spinoffs he starred in, but much as Mario's key platformers are a definite step up from the other games he pops up in, Kirby's main entries are where the series truly shines.
Forgotten Land innovates by drawing Kirby into the third dimension, as well as by adding a new skill that rebalances how Kirby interacts with his world while remaining true to him and the series. Kirby can now ingest any object and take on its characteristics after spending years breathing his opponents' talents into himself.
Although Forgotten Land is unlike any Kirby game we've ever played, it is still absolutely, unmistakably Kirby, complete with all of its bright beauty and the adaptable complexity that makes it enjoyable for both young novices and steadfast veterans. Another successful Nintendo classic series reimagined for the Switch.
Pokemon Arceus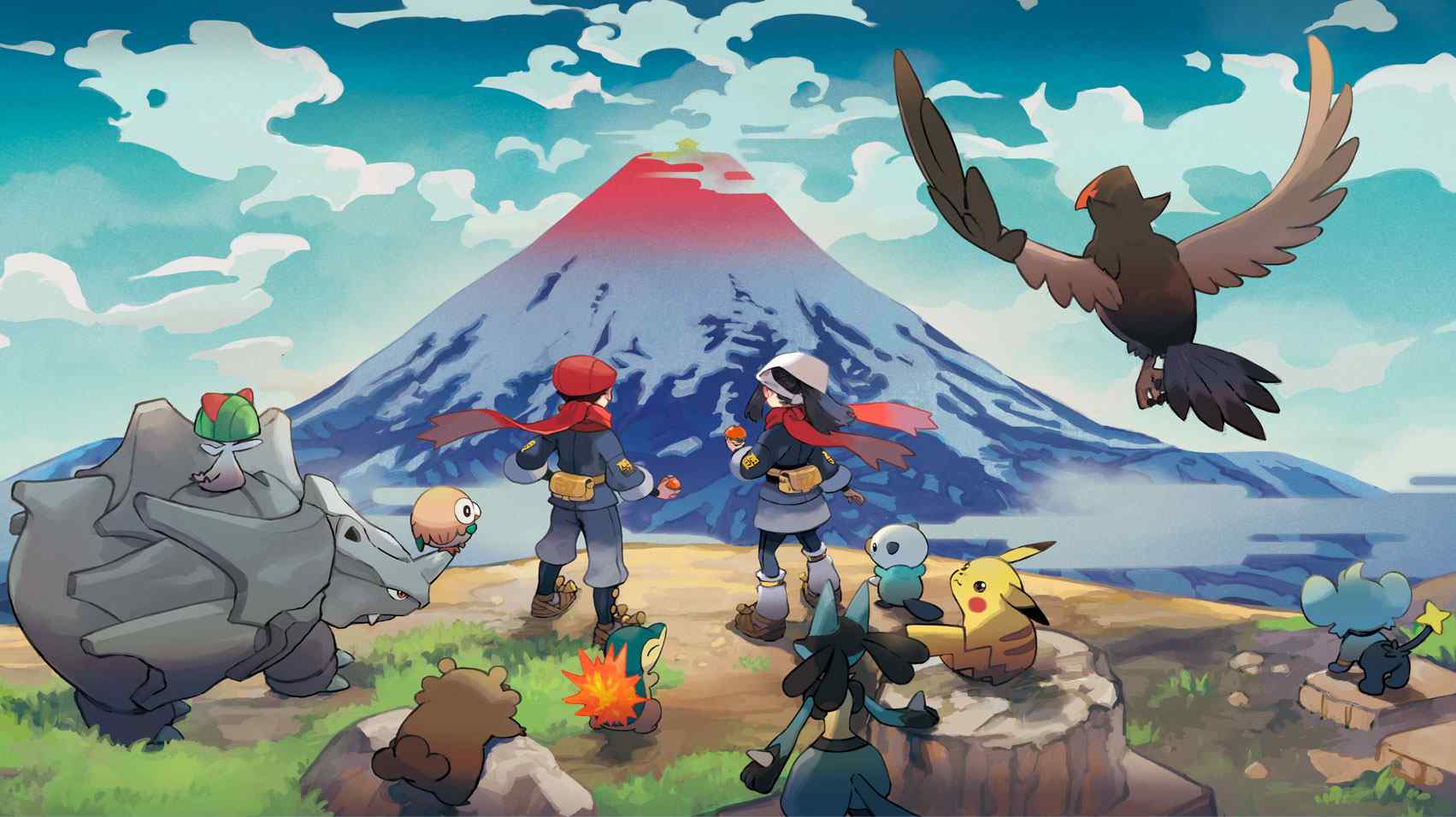 When Pokémon Legends: Arceus was first revealed, it seemed like a strange notion to have a spinoff that would transport players to the distant past of the Sinnoh Region from Pokémon Diamond and Pearl.
Nevertheless, it ended up giving the franchise the boost it needed. Arceus is a totally different kind of Pokémon game, with its large open spaces and a genuinely compelling plot. It's more exploratory in nature, with Pokémon gathering streamlined to a zippy, Pokémon GO-style flinging of Pokéballs.
Evil West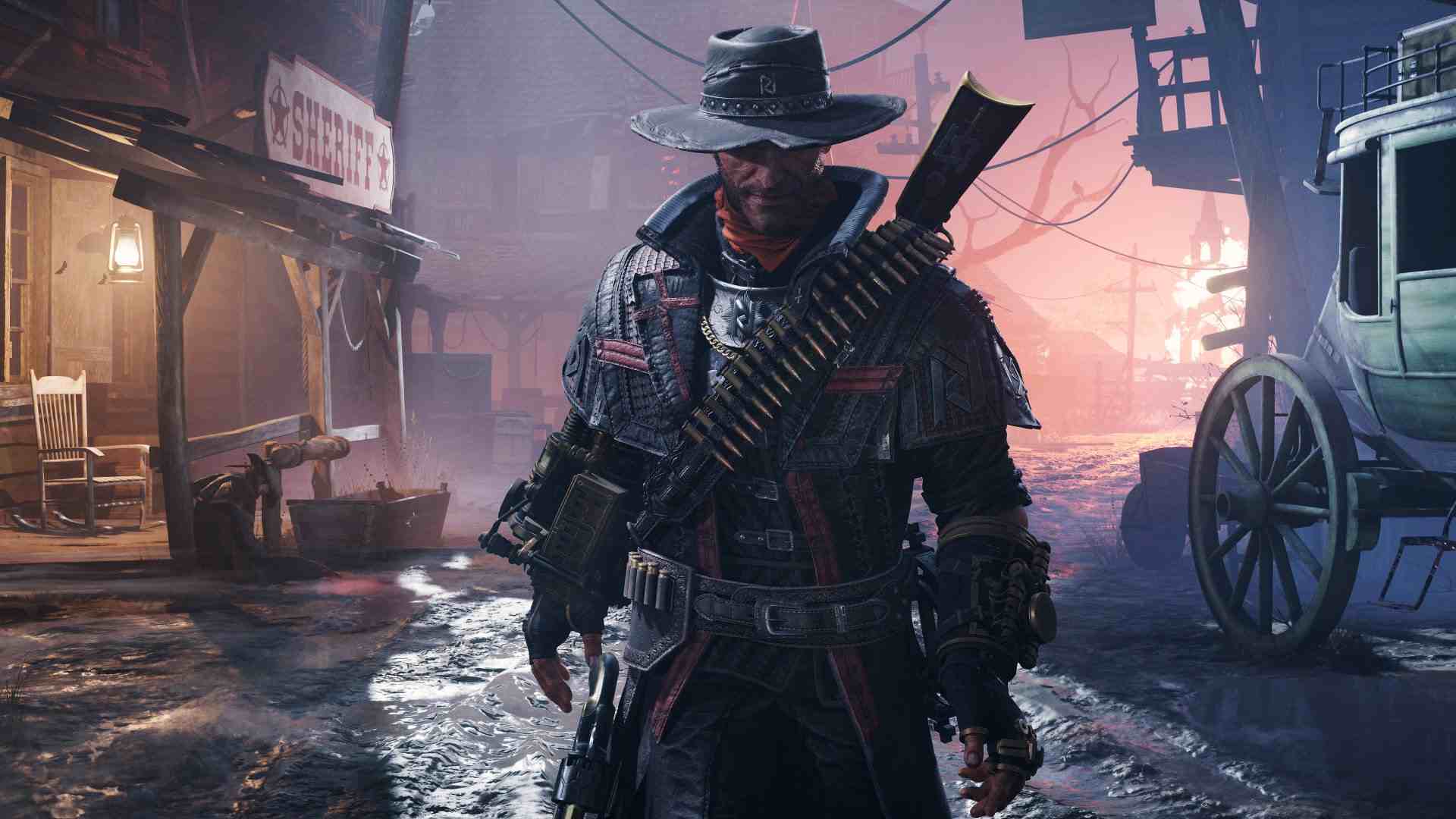 Evil West is one of the many games that Focus Entertainment has released this year. Evil West is nothing about the great story or breathtaking visuals. It is a simple action game that puts one foe after another as you fight your way through vampires. These are not your pale, handsome vampires but rather ugly, more monstrous vampires called Sanguisuge.
You play as a cowboy set in a wild west environment but with monsters and technologically advanced guns.
The game is straightforward, has a simple story and has a lot of monsters to kill!
TMNT: Shredder's Revenge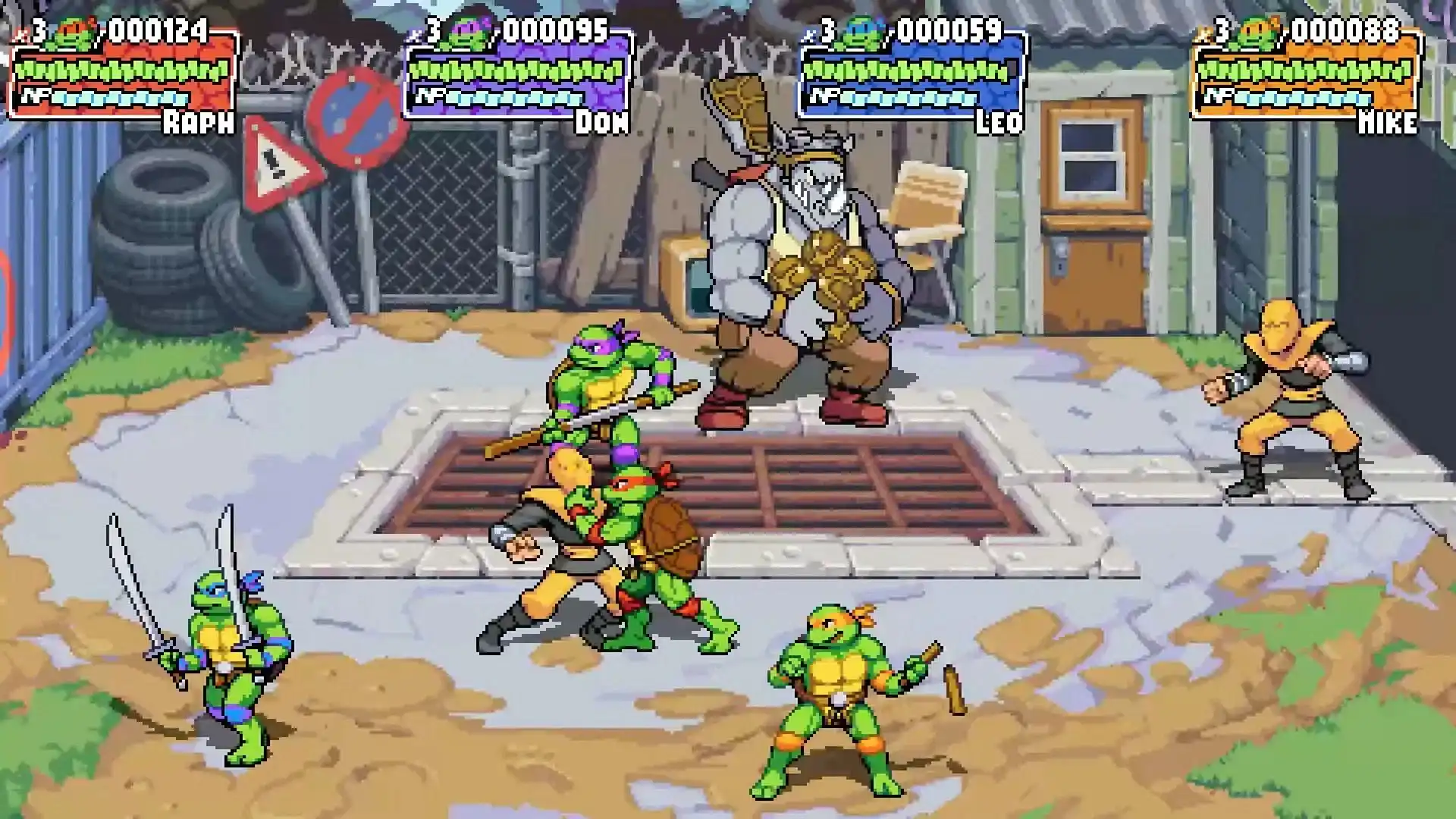 The beloved arcade brawler from 1989 was inspired by a version of the Turtles from the first cartoon and toy series, but it's not just that; the entire genre is so innately outmoded that it can't help but feel like some long-lost game from thirty years ago.
Shredder's Revenge will turn back the clock for you if you miss working with your friends to beat up generic punks and thugs in a satirical depiction of New York City. But if Shredder's Revenge were merely nostalgic, it wouldn't be on this list because it makes enough contemporary changes to bring the recipe into the present day.
Marvel Snap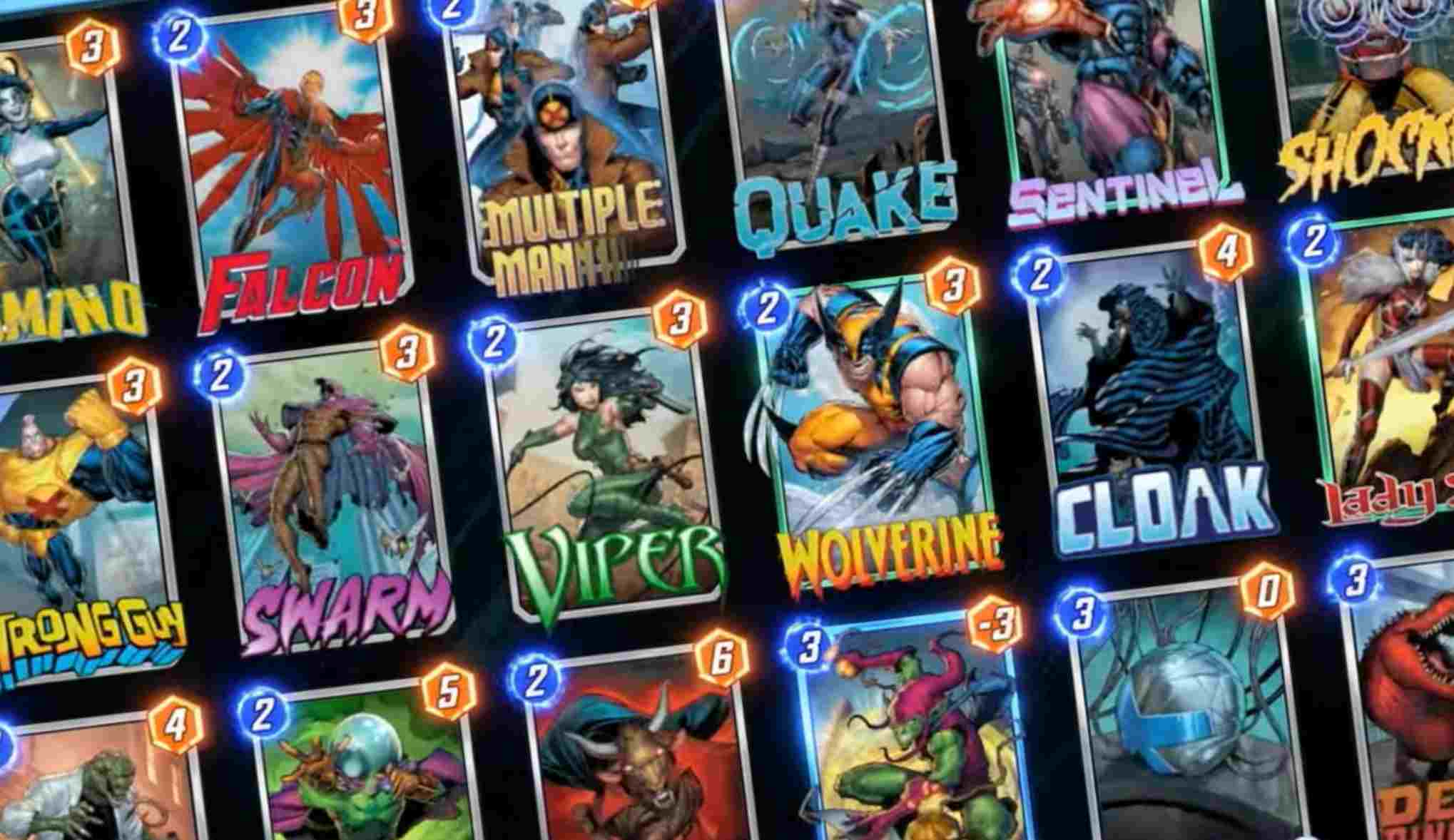 This is a collectable card game with just 12 cards in your deck, you'll compete for dominance at three separate sites over the course of six turns. If you win two of these, you'll be declared the winner. Hearthstone veterans make up the design team, and they bring the game's wacky, flavour-rich magnificence to the Marvel universe.
For example, Mr Fantastic can simultaneously increase your power in two nearby spots thanks to his lengthy limbs. The team's titular gambit is by far the best invention, so use it if you think you're ahead—even on the first turn—by tapping the Snap button at the top of your screen. You'll double your benefits if you win, but you'll face terrible punishment if you don't.