After much anticipation, Nvidia has launched their first two graphics card under the Ada Lovelace, which is their 3rd gen RTX card. Their previous RTX 3000 series was immensely popular and cards like RTX 3080 and RTX 3060 were considered great value cards.
Nvidia has stepped up their game with Ada Lovelace and Nvidia has revealed some huge jumps in performance compared to their previous generation.
Nvidia RTX 4000 series will be on TMSC 4N process, will use GDDR6x memory and will have to up to 76 billion transistors.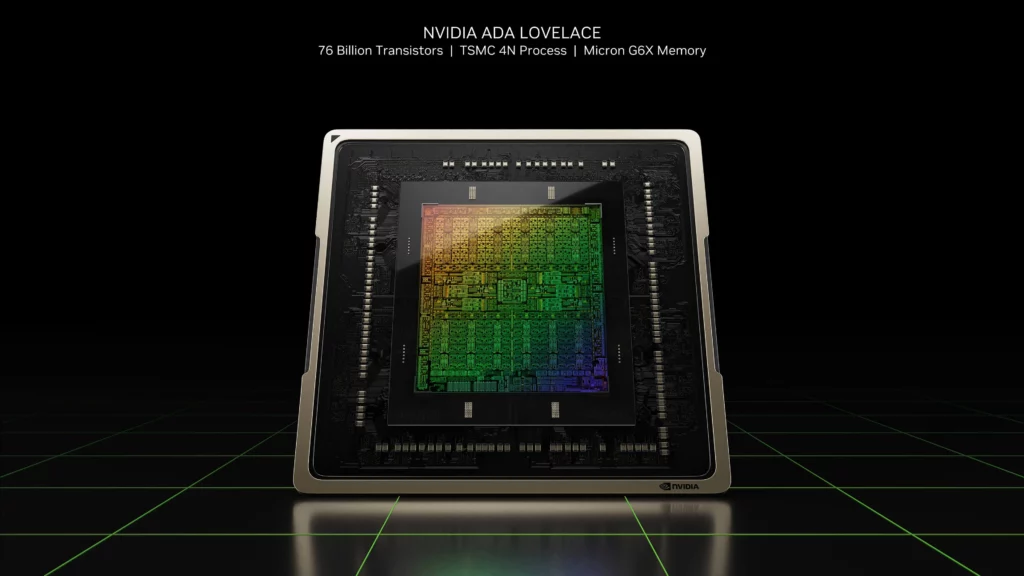 Comparing the performance, architectural and power changes over the previous generation, Ada will have 4x more Tensor cores and more than double the RT cores and Shader units. While it is drawing almost double the power, Nvidia claims that the 4000 series will be power efficient and will provide double the performance at the same power draw.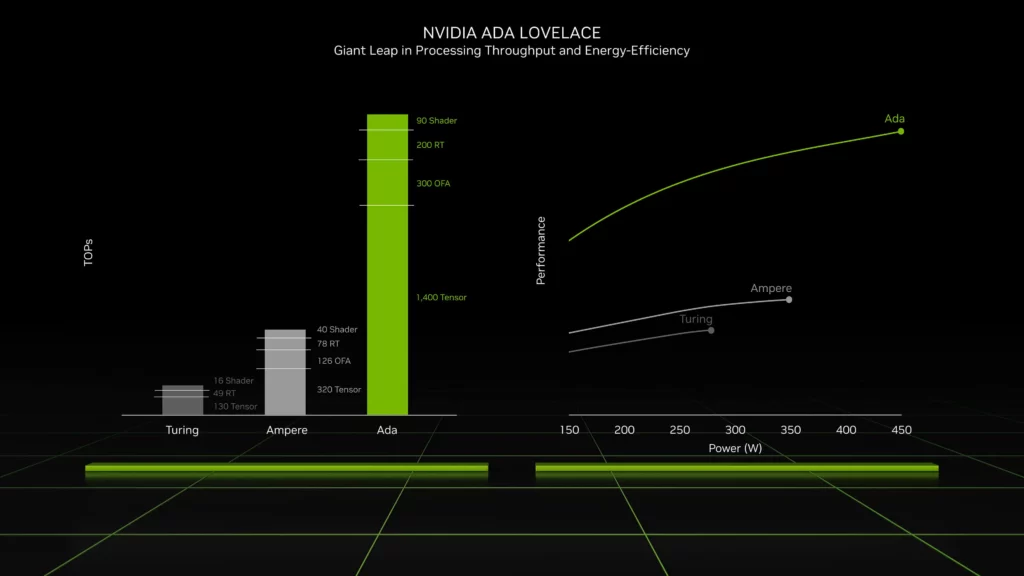 Nvidia launched RTX 4090 and RTX 4080
In full-ray-traced games, Nvidia claims the RTX 4090 with DLSS 3 will outperform the RTX 3090 Ti with DLSS 2 by up to 4x. It is also up to 2x faster in today's games while consuming the same 450W of power.
It will have 76 billion transistors, 16,384 CUDA cores, and 24GB of GDDR6X memory, and Nvidia claims that it will consistently achieve over 100 frames per second in 4K gaming.
The RTX 4090 will be available on Wednesday, October 12, with a starting price of $1,599.
Nvidia also announced the RTX 4080, which will be available in two configurations. With DLSS 3, Nvidia says that the RTX 4080 16GB is twice as fast in the latest games as the GeForce RTX 3080 Ti. And also more powerful than the GeForce RTX 3090 Ti at lower power.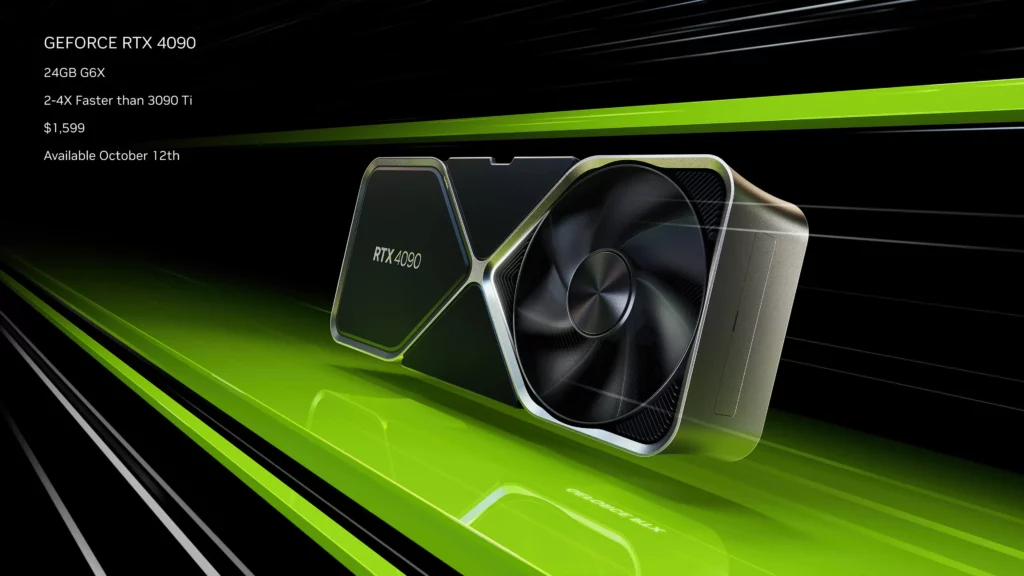 The RTX 4080 12GB has 7,680 CUDA cores and 12GB GDDR6X memory, and it is faster than the previous-generation flagship GPU, the RTX 3090 Ti, with DLSS 3.
Both RTX 4080 configurations will be available in November for $1,199 and $899, respectively.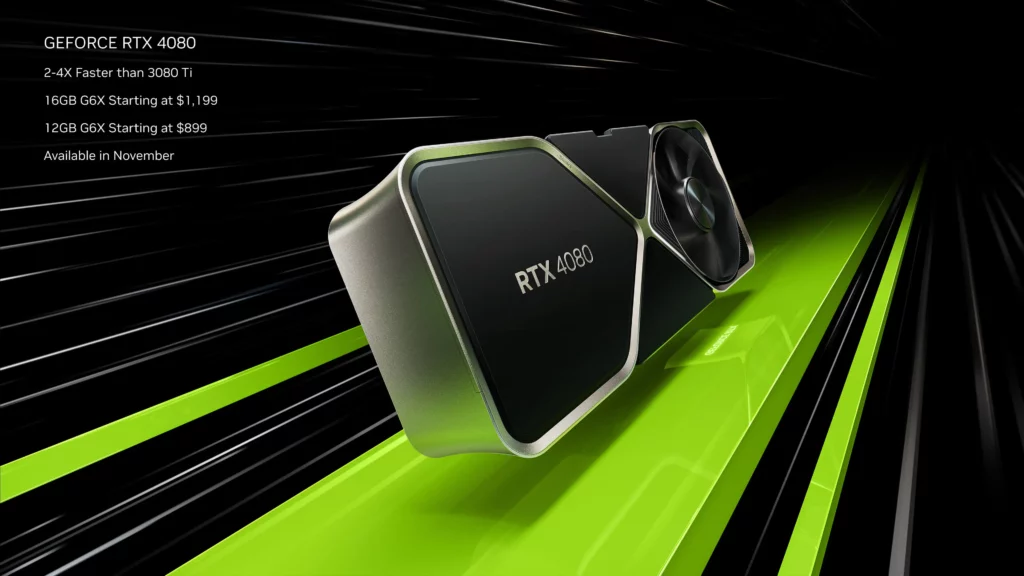 Furthermore, the RTX 40 Series GPUs include a number of new technological innovations which are listed below.
Streaming multiprocessors with up to 83 teraflops of shader power, which is twice as powerful as the previous generation.
Third-generation RT Cores with up to 191 effective ray-tracing teraflops — an increase of 2.8 times over the previous generation.
Fourth-generation Tensor Cores with up to 1.32 Tensor petaflops — a 5x increase over the previous generation when accelerated with FP8.
Shader Execution Reordering (SER) is a technique for improving execution efficiency by rescheduling shading workloads on the fly in order to make better use of the GPU's resources. Out-of-order execution was a significant innovation for CPUs, but SER improves ray-tracing performance by up to 3x and in-game frame rates by up to 25%.