Last Updated on January 31, 2023 by Nahush Gowda
Today we are going to talk about nothing literally 'NOTHING' by Carl Pei. His brainchild and a new London-based consumer technology company 'Nothing' which definitely has something to it. The company unveiled its mission to remove barriers between people and technology and create a seamless digital future.
We rethought everything and came up with #Nothing. pic.twitter.com/VSz905Kgug

— Nothing (@nothing) January 27, 2021
Who is Carl Pei ?
Carl Pei is a Chinese-born Swedish internet entrepreneur. In November 2011 he joined Oppo as its international markets manager, where he worked directly under Pete Lau. He co-founded OnePlus along with Pete Lau, in 2013 and was the director of OnePlus Global.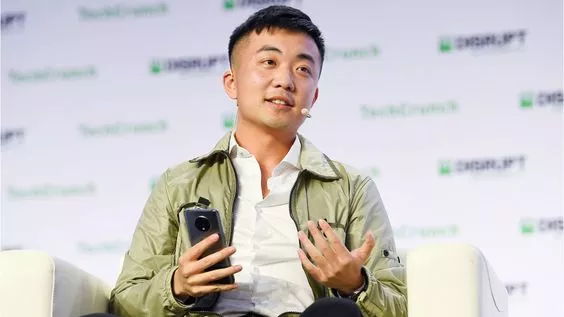 The company's main goal was to design a smartphone that would balance high-end quality with a lower price than other phones in its class, believing that users would "Never Settle" for the lower-quality devices produced by other companies. He left the firm in September 2020 to start a new hardware venture, called "Nothing. But we cannot forget his history with Oneplus and the way it actually booted up his career.
Carl Pei and OnePlus.
Pei, who co-founded OnePlus in late 2013 with Pete Lau, has been the public face of the company ever since. Though Pete was more experienced in the industry Carl made his place as the face of the company with his clever marketing techniques. He played a key role in designing the OnePlus smartphone lineup over the years, and also how the company marketed them and itself.
The world didn't need another smartphone brand in 2013. But we saw ways of doing things better and dreamt of shaking things up. Better products. Built hand in hand with our users. At more reasonable prices.
Fast forward to September 2020, when the news came that Carl Pei had left OnePlus for good. Pei confirms that he left OnePlus a month before the outside world noticed, on his birthday, September 11. "It was like a birthday present to myself," Pei says. "I wanted to explore something new.
But rumors and the buzz says otherwise, Carl Pei left OnePlus because he wasn't happy where the brand OnePlus was heading. This can be clearly seen with OnePlus which just rebrands the tech innovated by OPPO and Vivo and makes it new and presents it as its own.
It is not outright clear as to why Carl had left OnePlus. But by the time you finish this article, you'll get a good understanding of it.
OnePlus began its journey as a very different company. Carl Pei had always been a great marketing guy and therefore OnePlus rose to prominence within a few years. But lately, it has been drifting in a different direction.
The only thing that kept it alive was OxygenOS, its UI. OxygenOS had earned a pretty good reputation given its clean stock Android feel with pretty useful customizations and lack of ads. Before Carl left, he had been in charge of the Nord series which did revitalize the company a little bit and bring back the flagship killer tag, on which the company had been built.
But dented by overhyped products and raising product prices, their portfolio began to crumble. It felt as if some major changes were happening within the company, not visible to the outside world. This was the time when news came that Carl was leaving.
'Nothing' coming to an existence.
When Pei was asked as to why he had left OnePlus, he didn't mention any fault of the company. He said that nothing was a gift to himself for his birthday. Listen to what he had to say in an interview with the wired, "I don't have anything against my time there. I learned a lot. I kind of grew up there. Now, in my thirties, I want to try something new".
And that "new" came out as "Nothing" on January 27, 2021. The purpose of this London-based company, he said, was to remove the barrier between people and technology and that's why the clever name.
"I am eternally grateful to Pete for taking a chance in this kid without a college degree, with nothing to his name but a dream. The trust, mentorship, and camaraderie will never be forgotten. Thanks for the opportunity of a lifetime," Pei wrote.
Investors.
Now although it was a new company it was able to create a huge buzz for itself by gathering some very popular investors like iPod inventor Tony Fadell, Twitch co-founder Kevin Lin, Reddit CEO Steve Huffman, Josh Buckley CEO of Product Hunt, Liam Casey founder, and CEO of PCH, Paddy Cosgrave founder of web summit and YouTuber Casey Neistat. A few days later Google Ventures also joined the portfolio of investors. This was big for Nothing as well as enthusiasts who were hoping for something disruptive in the tech industry given its slow evolution over the years. With all the big names joining the venture nothing soon created hype for itself in the market.
Nothing growing stronger.
After its establishment, Nothing had rolled in Teenage Engineering for handling the design department. Not many people know about Teenage Engineering but whoever knows about them knows that they have a very unique design perspective which reflects in their products.
Nothing has recently partnered with Qualcomm Inc. and said that the future products will be powered by Qualcomm chips.
Later this year, it also acquired Essential by Andy Rubin. Essential is a smartphone company but it in its whole life had only launched one smartphone which had no success whatsoever. And following that they shut themselves down due to poor sales. 9to5Google says that essential was still planning to launch the second iteration of their phone and also a smart home platform. But none of those were possible. Now all of this clearly suggests that he wants to return back to his arena, the arena of big players, the arena of smartphone manufacturing. And this partnership clearly suggests that nothing is ready to bring the revolution in the smartphone industry.
First product by 'Nothing'.
Nothing finally launched its first product, Ear 1 on July 27 this year. These were one-of-a-kind transparent pair of truly wireless earbuds that the world had never seen before. This feature alone gave rise to a massive hype that indirectly brought plenty of recognition to the company.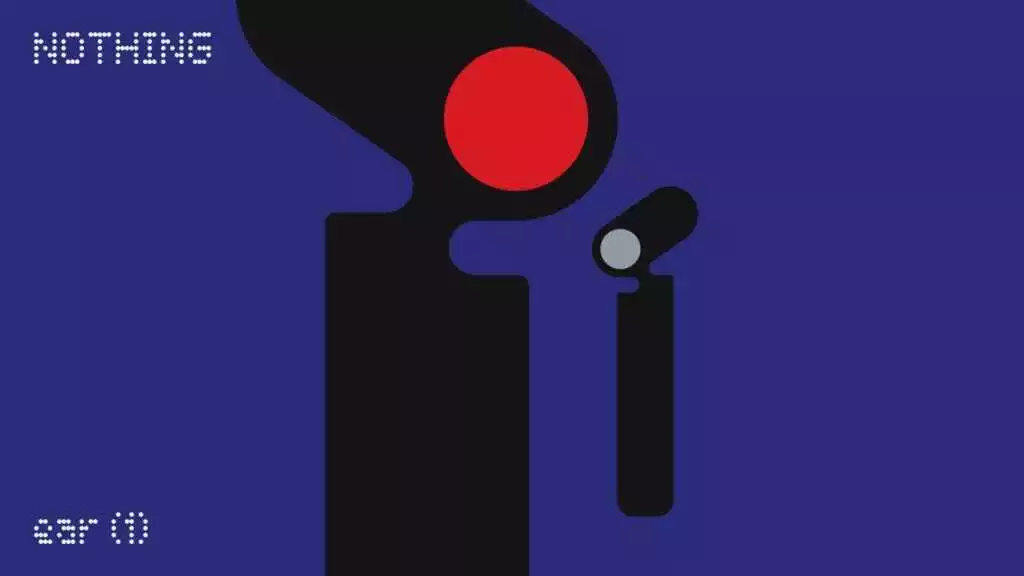 The Hype.
Although it had a few shortcomings, the price to value ratio was too good to turn them down and therefore remained an easy recommendation from the reviewers. It sold out within a few minutes of its launch in India. It kept on getting out of stock within minutes of the forthcoming sales. Even worldwide, it enjoyed pretty good success.
Specifications.
The features that did not live up to the hype though, were its ANC and its battery. Each earbud has a 31 mAh battery which makes them super comfortable and light but robs them of good battery life. They only offer 4 hours with ANC on. Also, the ANC is a bit underwhelming. While blocking some of the low pitch sounds like the fan noise etc, it struggled with the higher-pitched noises. But all of that was forgiven because it sold for only $99, while in India it was even cheaper. And for 99 bucks it offers a very balanced and well-rounded sound signature.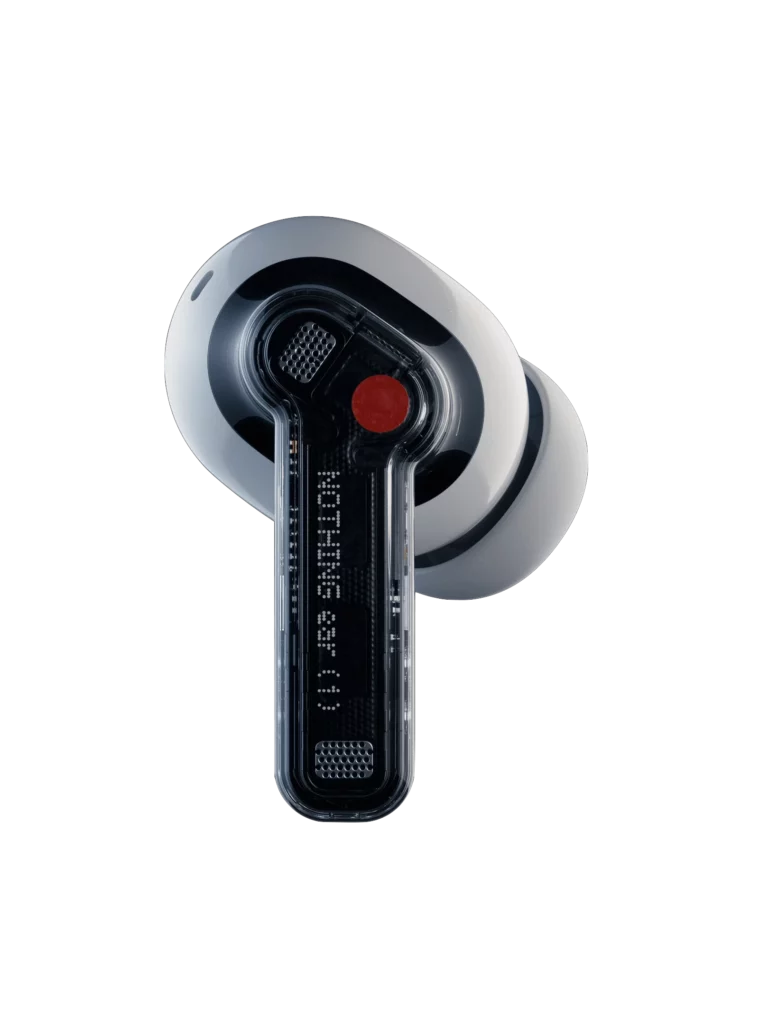 You might think, from making smartphones earlier in OnePlus to truly wireless earbuds at Nothing doesn't make much sense. But you'd be surprised to know how much the TWS marked as boomed in the last few years. Apple sold 10 to 20 billion dollars in 2020 alone. Now that is ridiculous. And again Carl being a marketing guy knew what and therefore the TWS came into existence.
Future Plans.
So now that we have seen what has happened, let's see what stands ahead. by partnering with Qualcomm and acquiring essential Carl Pei's Nothing made it very clear that they will soon launch a smartphone
When is Nothing going to launch a smartphone is known to no one. But what we know is that it is going to launch a power bank before that to bridge the launch gap between the earbuds and the phone. The specifications of that are not yet known.
What will happen to this company or how far it will reach remains to be a question for time alone. But a new company making tech products is most welcome. The more companies compete within themselves, the more are the more benefits for end consumers like us. And a company like Nothing bringing freshness to the monotony of technology is more welcome than most.