Tablets market have been declining for some time. Mainly due to phones having bigger and bigger screen. Plus, tablets are not a good option if a person is moving frequently between home, work, or school.
But all this changed with COVID-19, which changed the ways of working and learning.
Work from home and Online classes. What do these things need – a bigger screen device? Laptop and tablet fit that criteria. Laptop being a bit expensive for average user. Tablets took the center stage.
More and more people preferred tablets for their video communication, online classed and general entertainment.
As a result, Tablets shipment grew by 28% in year-on-year in 2021 according to Counterpoint Research's India Tablet Shipment by Model Tracker.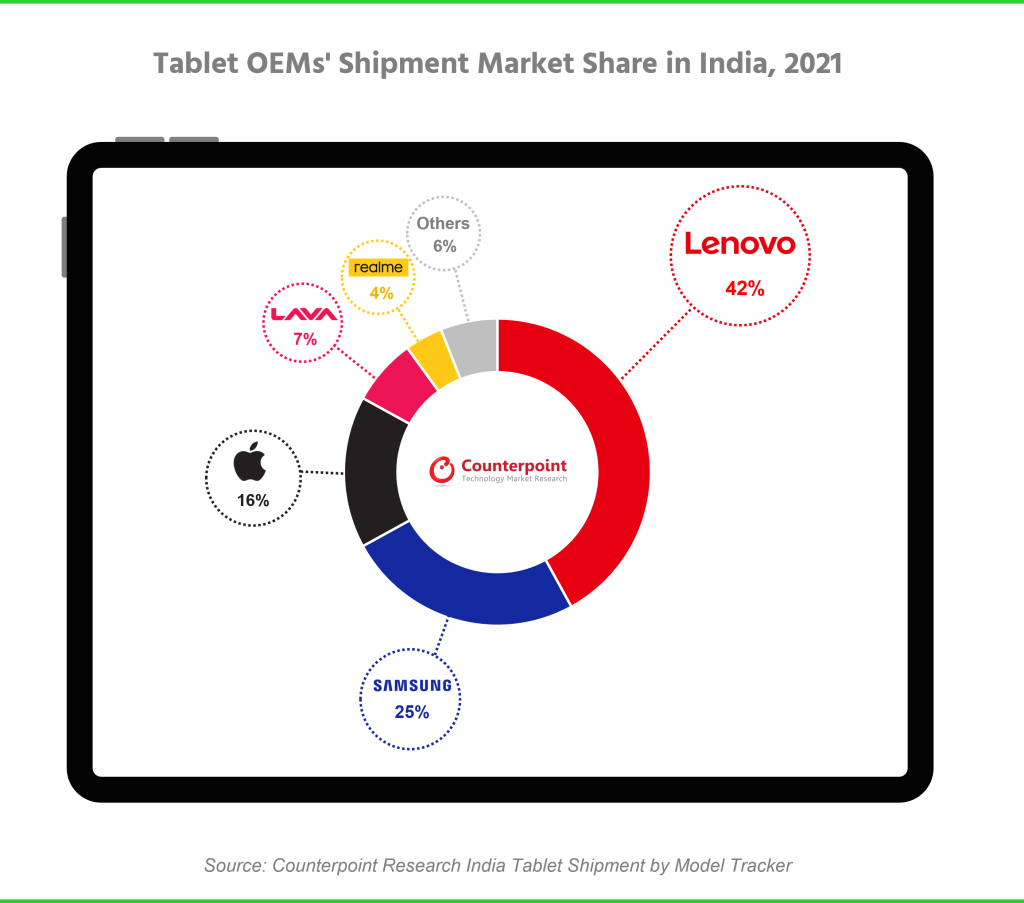 Android Tablets have the top slot here – which is again no surprise given they are available at low price point. Lenovo claims the top spot with 42% market share. Thanks to availability of Lenovo tablets at every price point.
Then we have Samsung at second place and Apple at third place with 25% and 16% market shares respectively.
Tablet space is getting a bit of spark after so much time. With more mobile brands entering the tablet space. Realme managed to capture a 4% share soon after entering this segment. Nokia also launched their T20 tablet around ₹15,000. Xiaomi will be soon is about to re-enter the segment by launching its first tablet in the INR 20,000-INR 30,000 price range.
With launch of Xiaomi tablet, more and more Chinese smartphone brands like OPPO, Vivo and OnePlus are also getting ready to enter Indian tablet market. With this, Chinese brands may dominate Tablet market just like Smartphone market. Chinese brands already dominate 75% of Indian mobile market.
With launch of more tablets, we will surely see more innovations and better prices for consumers. We at Yantragyan will surely be updating you with all the latest tech updates.