Last Updated on August 16, 2023 by Nahush Gowda
India is one of the biggest markets for smartphones which is not surprising since the number of smartphone users is very huge in India.
The landscape of the smartphone market in India started changing by 2014 when a Chinese smartphone brand called Redmi entered India with Mi 3. It was loaded with features while offering it at a less price compared to the existing competitors like Samsung.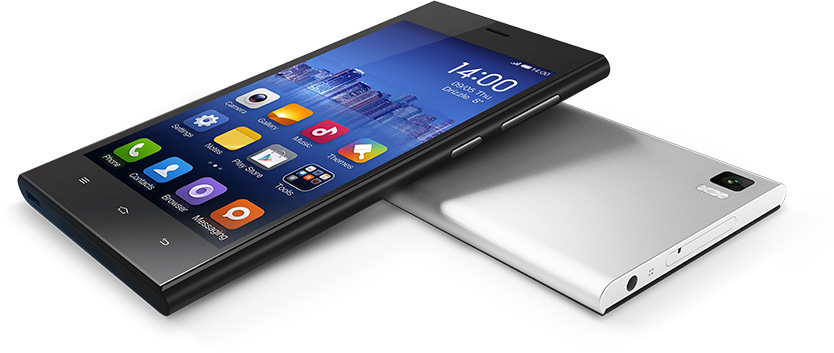 Redmi Mi 3 was an instant hit. People flocked to buy this smartphone and from here onwards many Chinese brands like Oppo, and Vivo entered the scene and disrupted the Indian market.
Fast forward to today, the top 2 brands in India are Vivo and Samsung, each having more than 15% market. It is followed closely by another Chinese brand, realme with around 12% share.
Market share of brands in the Indian market in 2023?
Indian smartphone market saw a shipment of 64 million units in the first half of 2023. However, the second quarter of 2023 saw a drop in shipment by 3% compared to last year.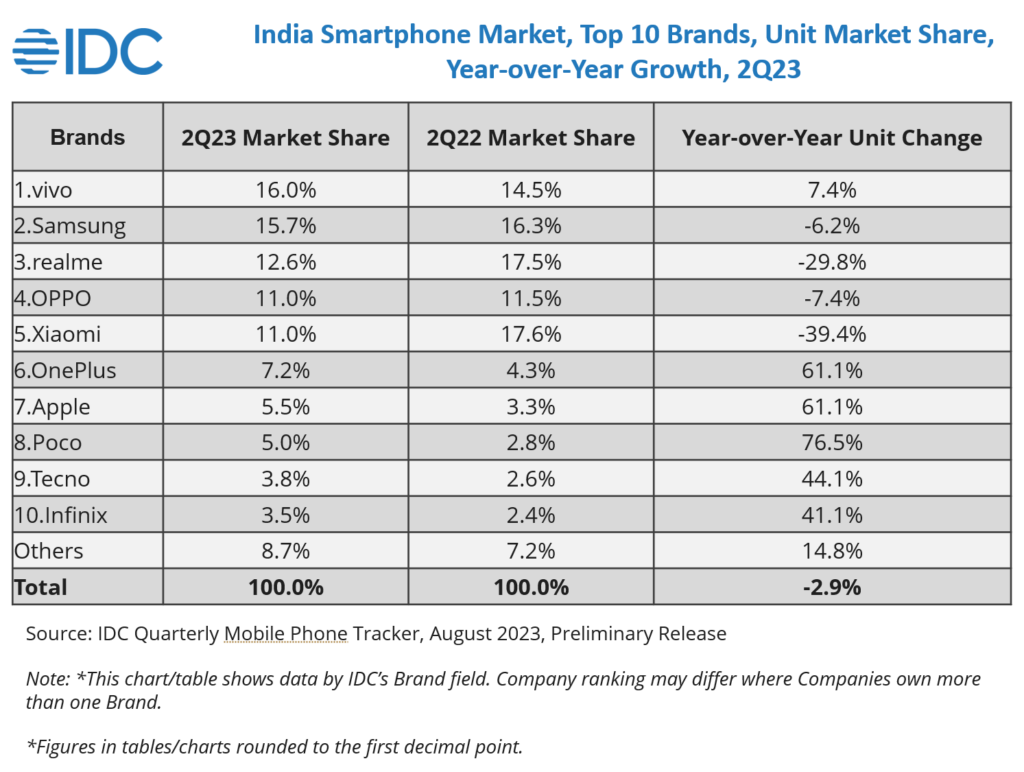 In Q2 2023, vivo stands at the top with a 16% market share and Samsung with a share of 15.7% which is not much of a difference. The interesting part is that the market share of Vivo has grown compared to last year, while Samsung's has fallen.
Realme and Oppo held third and fourth place with 12.6% and 11% market share respectively. Xiaomi came next with 11% of the market share.
Apart from these, other brands like OnePlus and Apple saw a significant rise in their sales with the newer Nord series at various price points and price drops in iPhone 13 and iPhone 12 series.
3 Chinese companies hold 70% of Indian market share
Don't let the number of companies in the Indian market fool you. Oppo, Vivo, Realme, OnePlus and iQOO comes under one parent company called BBK Electronics.
Under Xiaomi comes Mi, Redmi and POCO branded phones which hold more than 20% of the market share. Under Transsion Holdings are Tecno and Infinix.
Transsion, Xiaomi, and BBK Electronics are the three companies that together hold around 70% of the smartphone market share in India.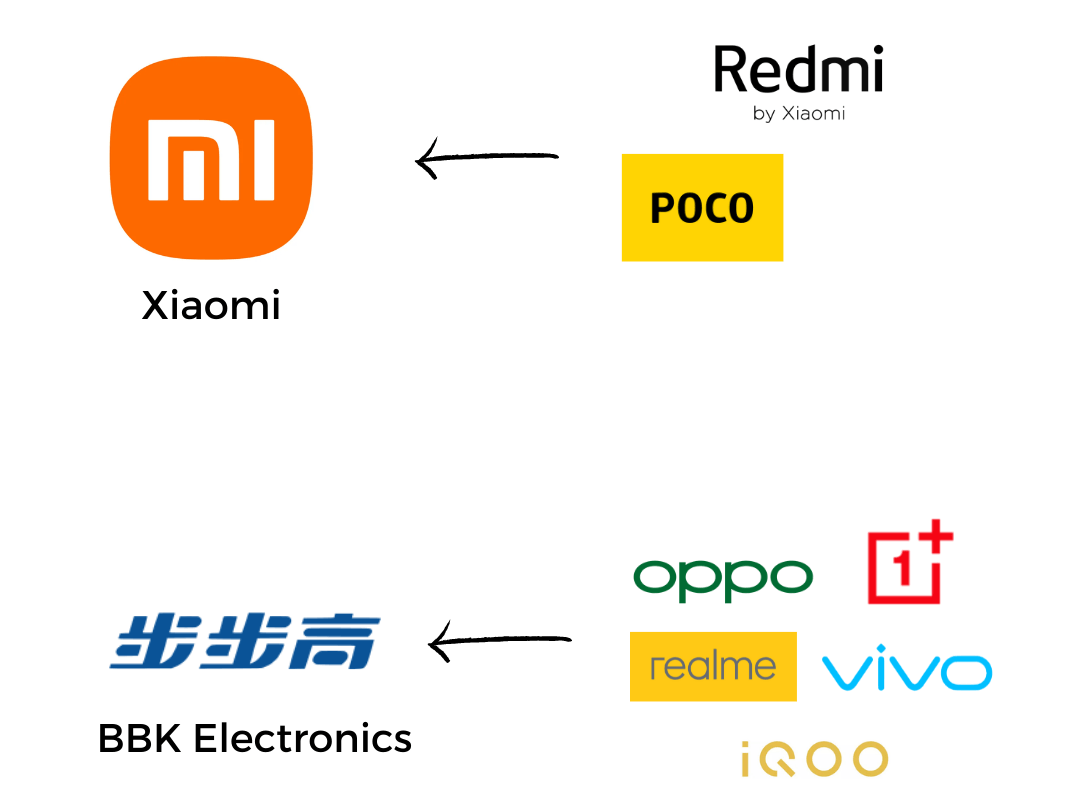 Samsung is the only non-Chinese company that has a significant hold in the market. With the success of their Galaxy Series (A, M, and F) phones, Samsung has managed to be at the top of consumers' purchase decisions.
However, it is not all gloomy. Back in 2021, just BBK Electronics and Xiaomi held close to 75% market share. As of now, the combined share of these two brands has fallen to 65%.
If you look at them individually, the market share of Xiaomi and Oppo phones has fallen significantly. However, other brands like Vivo, Infinix, and OnePlus have taken the share of their Chinese brethren. The bottom line, Chinese phones are still popular in India.
What makes Chinese brands so popular?
Chinese phones started entering the Indian market in 2014. At this point in time, Samsung was at the top with many Indian brands like Micromax, Karbonn having a significant market share.
By the start of 2015, Redmi had gained a foothold in the market with close to 5% market share. As time passed, brands like Oppo, Vivo started gaining popularity.
What made them an instant hit in Indian market?
There are several reasons why they were so popular but the major reason was super aggressive pricing with loaded features.
Overdeliver, Underprice
Compared to the prices of other competitors, Redmi was offering a smartphone with the latest hardware specifications at the lowest prices.
The price range of ₹10000 to ₹15000 was very popular (and still is) and Chinese brands targeted these price segments. They went all the way to provide the latest hardware competing aggressively with established market leaders like Samsung and Micromax.
Coming of 4G and 5G
By the time Chinese smartphones were flooding the Indian market, Jio revolutionised the telecom sector. Reliance Jio enabled 4G back in 2016 with extremely low prices (free data when it launched). This made the smartphones more valuable since you could do most of the things with your phone.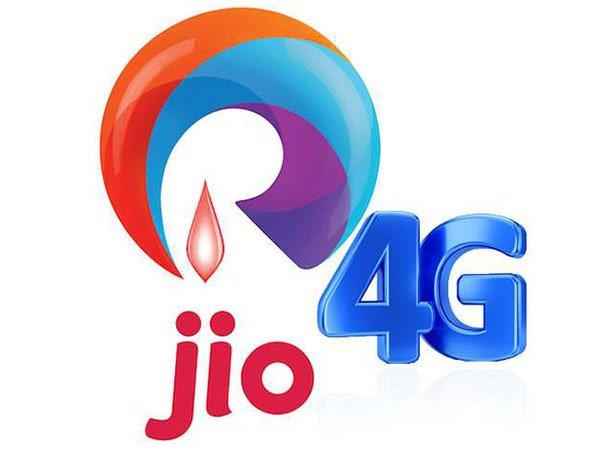 Chinese companies saw this as an opportunity and launched several 4G devices while the Indian companies didn't actively take this step mostly because they didn't think 4G would be adopted by India so quickly and mostly it increased the price of their phones if they included 4G capability.
With 4G on the rise, consumers in India obviously turned to the companies which made 4G devices and this opportunity gave Chinese brands more foothold. Fast forward to 5G era, Chinese brands were again the first ones to offer 5G even before 5G internet was publicly available.
Again, Samsung, Vivo and OnePlus were leaders in the 5G phone segment with 54% share. In the second quarter of 2023, Apple iPhone 13 and OnePlus Nord CE3 Lite were the most sold 5G models.
Marketing
They spent a lot on marketing their products. Oppo and Vivo are especially notorious for their often over-the-top marketing both locally and digitally.
They created a FOMO (Fear of Missing Out) around their products with Flash Sales which turned out to be very successful as their products sold out in minutes.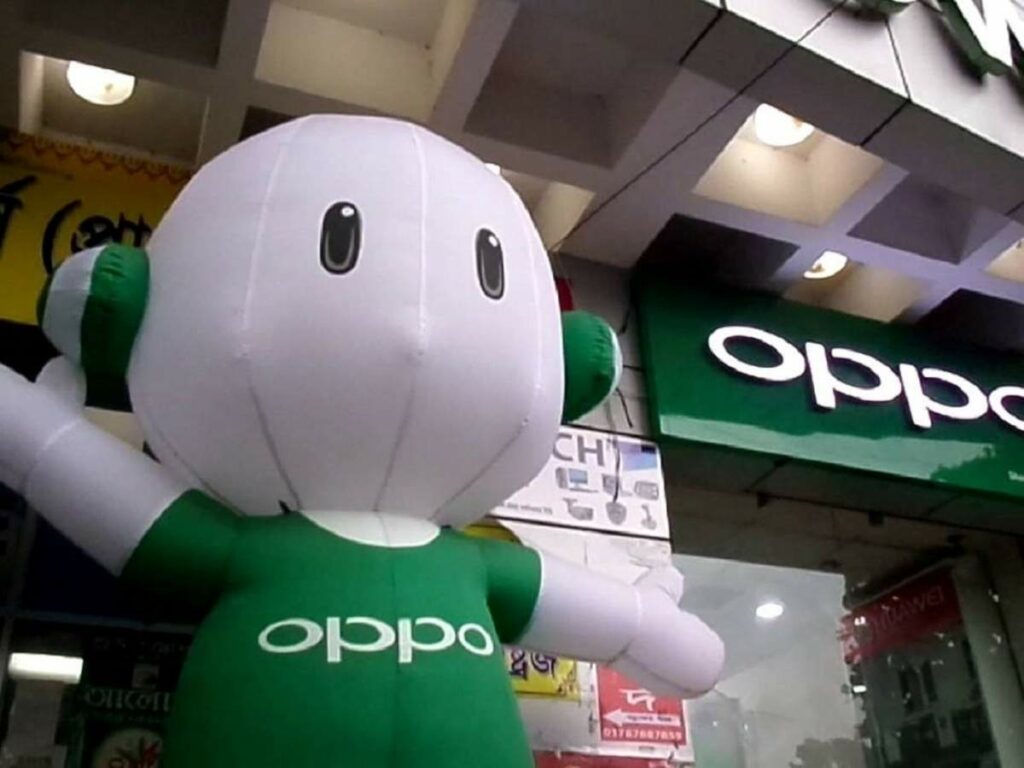 When they started out, their phones weren't polished as they are now. They lacked in the software departments. Their UI wasn't so polished, it had a lot of bloatware and also had security issues.
But they went all-in with hardware (latest but cheap) and knew exactly whom they were targeting. Most of the users were only concerned about having the most megapixels in their phones with the biggest RAM size possible. These consumers were their primary target.
Chinese brands capitalized on this and gained a solid fanbase. As they raked in profits, they slowly killed competition and eventually improved on their products.
The fate of US and Indian brands in Indian market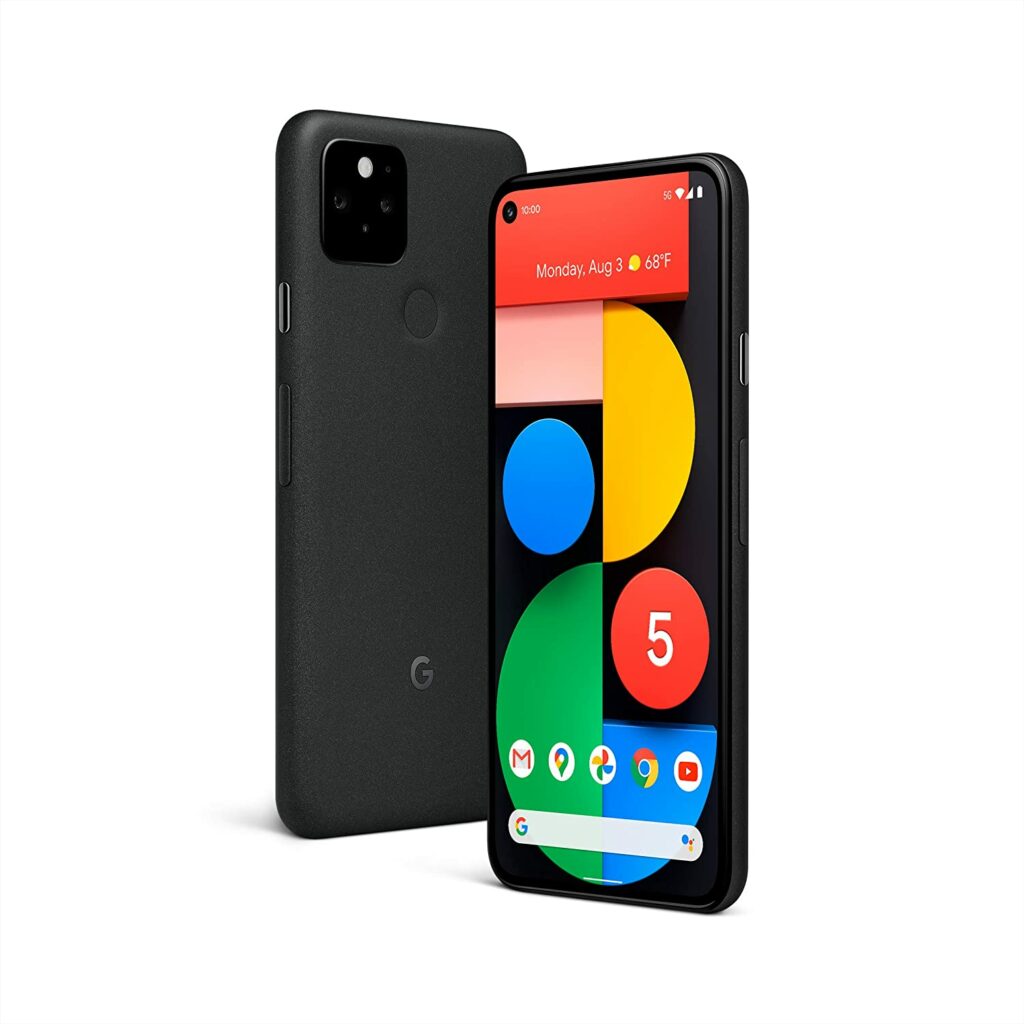 Indian companies are all dead in the face of competition from Chinese phones. The only US company which is doing good in the Indian market is Apple. Another US brand, Google (Pixel) didn't launch its new flagship phones in the Indian market but the latest Pixel 6a is enjoying positive reviews and popularity in India.
Samsung is another non-Chinese (Korean) brand that has continuously held the leader's spot in the Indian market. US brands like Apple and Google have a good market share in their home country and they are standing their ground against Chinese companies.
On the other hand, Indian phone makers like Micromax, Lava, and Karbonn had a good market share until 2015-16 but soon died because they couldn't survive the competition from the Chinese companies.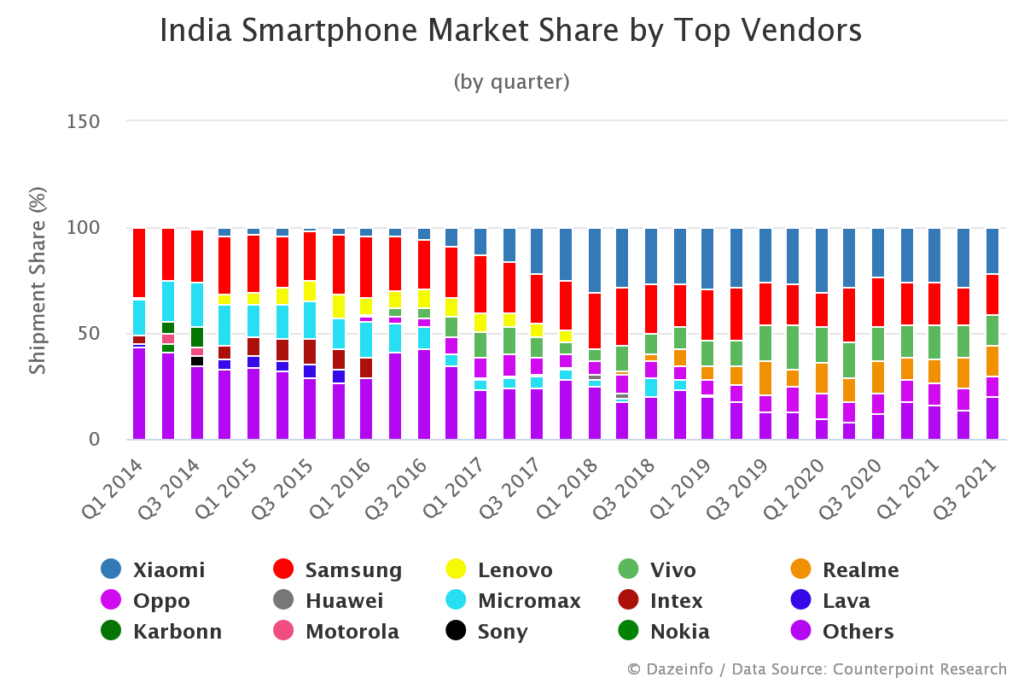 Micromax and Lava recently tried to make a comeback with new budget phones but the response was mixed in the market. Their new phones, Micromax In series sold quite a number of units but weren't able to capture more than 1% of the total market share in 2021.
However, some Indian phones like Lava Agni 2 got positive reviews as it was a well-made phone but it couldn't break the aggressive marketing of Chinese phones.
Chinese companies come up with the latest hardware with the most aggressive pricing and that makes brands like Google hard to get a hold in the market. Brands like Google offer great specs but not competitive pricing or provide budget offerings with weaker specifications.
When Chinese "feature-loaded" phones started raining in the Indian market, the market became notorious for demanding only the latest of specs at the most economical price.
Though the latest hardware specs weren't always better at budget pricing. People loved to flaunt 32 MP dual camera in their phones even though it didn't perform better than, let's say, an 8 MP camera on an iPhone or a Google Pixel.
This is not just in India, this is a global phenomenon
The rise of Chinese brands in smartphones did not just happen in India, this happened in every major market. Even in the US and European smartphone markets.
Although in the USA, the presence of Apple has deterred the growth of Chinese giants like Xiaomi and not allowed them to gain a major foothold but, Chinese smartphones still have a significant presence.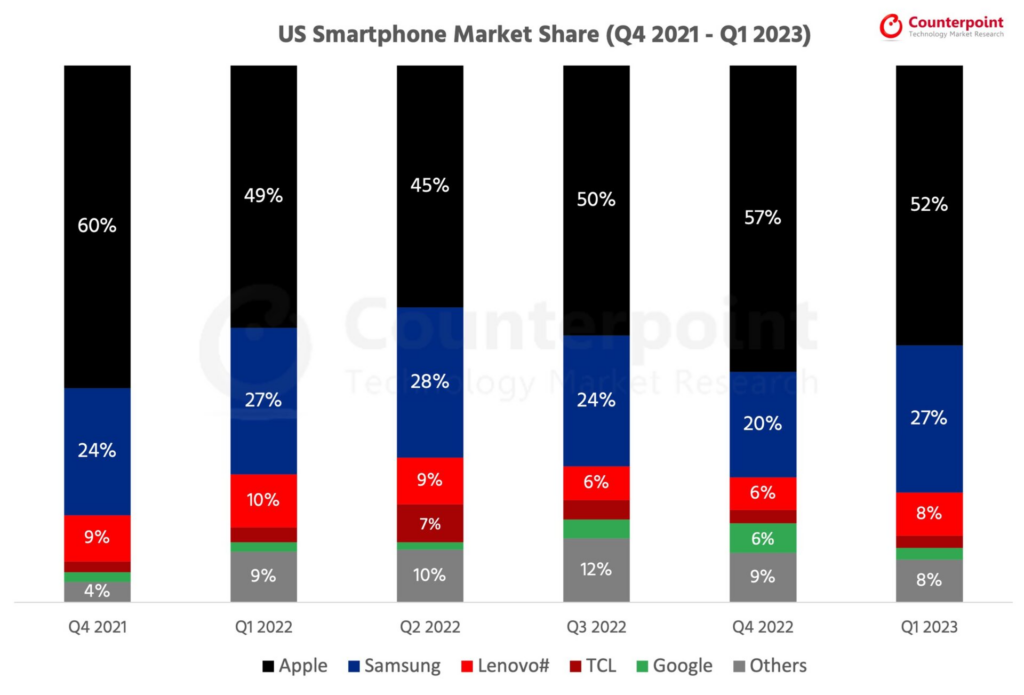 However, the story in the global smartphone market is somewhat similar to that of India. While Apple and Samsung are at the top, Xiaomi, Oppo, OnePlus, Vivo made up around 30% of the market share as of Q1 2023.
In short, every major market has a significant amount of Chinese brand share but in India, it is especially bad. Without the competitive presence of any other non-Chinese brand or homegrown brand, the situation will remain the same.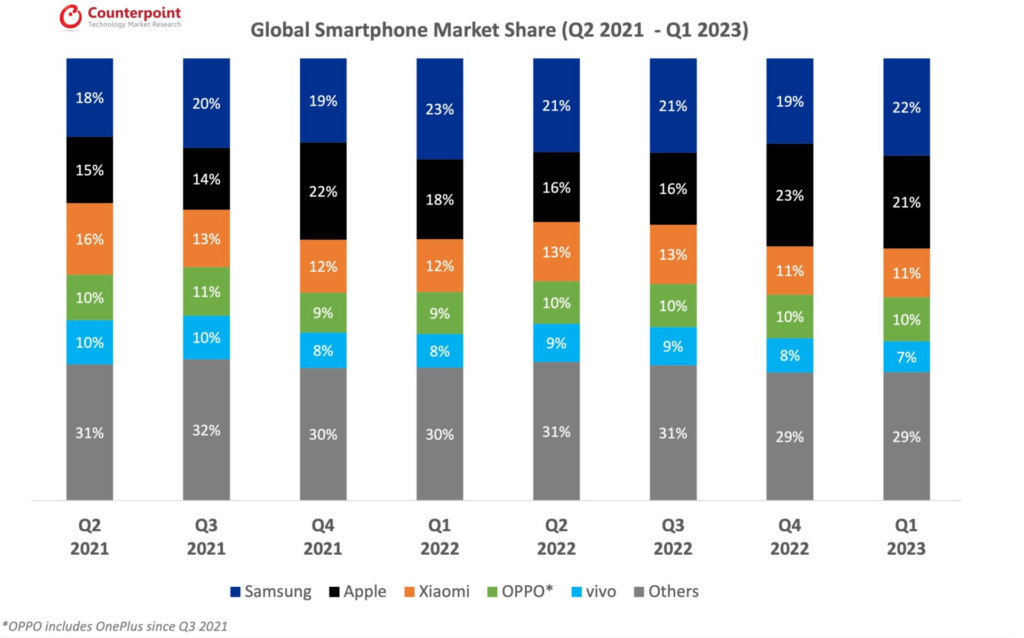 Did every Chinese company do the same thing as Oppo and Redmi and succeed?
Although, it doesn't always guarantee that every Chinese brand will have a great time in the Indian market. Various Chinese brands other than Oppo, Vivo, Redmi have come into the market but failed to succeed.
10.or, Honor, Huawei, LeEco, and Coolpad had a very short run in the Indian market and didn't see the success Redmi or Oppo did. However, Honor is making a comeback in India with Honor 90.
Conclusion
It is actually worrying that almost 3/4th of a huge market is dominated just by two big companies from the same country (a foreign one). Chinese companies have managed to kill all the competition and create a loyal fan base in India.
Honestly, when the competition is low the innovation in the industry is also low. Brands recycle the same formula and sell a wide range of products with few specifications changed around.
It has become quite difficult to distinguish between phones from Oppo, Vivo, Realme. Every phone more or less looks similar, feels similar and mostly have similar specs.
Will there be any Indian or non-Chinese brand to topple the empire of smartphones? We just have to wait and watch.