American multinational tech company Apple Inc. announced on Wednesday they have launched a dedicated section of its website to sell tools and replacement parts under its self-service repair scheme. This includes new display screens, batteries, and speakers. The online store seems easy enough to use, and Apple is even offering customer repair kits which weigh around 79 pounds that you can rent for $49 a week.
The Self Service Repair program for iPhones is finally available in the United States after it was announced last year. More countries will be added in the future. If you have technical knowledge or experience, you can fix your broken device without going to an authorized Apple store. This applies at least to select iPhone models. Furthermore, the kit Apple sends to its customers to repair their phones is very large.
On its Self Service Repair website, Apple says that the rental kits include two cases, one weighing 43 pounds and the other weighing 36 pounds. Stacked on top of each other, the cases will measure 20 inches in width and 47 inches in height. Thankfully, both cases include wheels for easy transportation.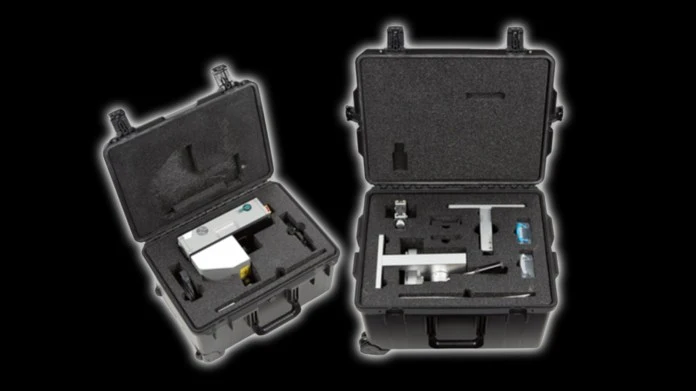 On the website, Apple details what comes inside each case, including a battery and display press, protective covers, and screwdrivers. For repairs of the third-generation ‌iPhone SE‌, customers will only receive one case with tools designed specifically for the smaller iPhone.
This new program is a major shift for Apple. Since its inception, Apple has only offered repair tools and replacement parts to its 5,000 Apple-authorized service providers and an additional 3,000 independent shops with Apple-certified technicians. Several right-to-repair advocates have criticized Apple's right-to-repair policy as well as its practice of designing hardware that can't be easily upgraded or using certain components that only Apple can access.
The new repair program looks simple enough. A number of Apple's devices, including the iPhone 12, the iPhone 13, and the third-generation iPhone SE, now come with repair manuals. As soon as you finish studying the repair manual for your phone, head to the company's Self Service Repair Store, where you can search for over 200 parts based on the iPhone model you own. Also on the site are tools you can use to complete your repair, including a $99 torque driver and a $216 display screen press.
In this initiative, Apple seeks to help individual technicians by supplying genuine parts and how-to guides. If necessary, the company will even loan tools such as heated display removal fixtures and battery presses for an additional fee. Apple also offers a discount on replacement parts when damaged parts are sent to be recycled.
One limitation of the program is that willing customers must provide their device's IMEI number or serial number before ordering select parts or tools. It is likely that this extra step is taken in order to prevent the use of third-party replacement parts that are not certified as the original.