Last Updated on April 1, 2022 by Team Yantra
Lenovo Legion 5 is one of the better choices of the performance/gaming laptops available worldwide and India as well. Overall Lenovo legion is a great package. AMD version is the better choice compared to the intel version.
Quick Specs of Lenovo Legion 5
Specs
Lenovo Legion 5 AMD 15ARH05
Dimensions and Weight
363.06 x 259.61 x 24 mm (W x D x H) | 2.3 kg Kg (5.07 lbs)
Screen
15.60 inch 16:9, 1920 x 1080 pixels, matte,
3 panel options:
FHD 120Hz with 45% NTSC Color Gamut (Indian version)
FHD 144Hz 4ms response, 70% NTSC Color Gamut (International)
FHD 60Hz , ~70% NTSC Color Panel
Processor
AMD Ryzen™ 7 4800h 2.9 GHz with Turbo Boost Upto 4.2 GHz – 8 cores
AMD Ryzen™ 5 4600h 3 GHz with Turbo Boost Upto 4 GHz – 6 cores
Graphics
NVIDIA® GeForce GTX™ 1650ti
NVIDIA® GeForce GTX™ 1650
NVIDIA® GeForce GTX™ 1660ti (International)
Memory
8GB DDR4 on board and 16GB DDR4 on board
Storage (2 variants)
1TB HDD + 512GB M.2 NVMe™ PCIe® 3.0 SSD
512 GB SSD
Battery
60WHrs, 4-cell Li-ion | 170W AC Adapter
Keyboard
Backlit Chiclet Keyboard | 4 Hotkeys N-KEY Rollover 1.7mm Travel Distance
20 mil Keypresses durable |1-touch Fingerprint Login
I/O Ports /
4 x USB 3.2 ((1st Gen) (One Always On)), 1 x USB 3.2 Type C (1st Gen) (with the Function of DisplayPort 1.2) | 1 x HDMI Port (v2.0)
Network and Communication
Wi-Fi 6(802.11ax) (2×2) + Bluetooth 5
Design
Lenovo Legion 5 is overall decent and clean looking laptop. The laptop comes in only one color – black, which Lenovo calls Phantom Black. The back of the Lid has very minimal design with legion Logo at the side and has rainbow shine effect. At the bottom side there is a metal Lenovo logo as well.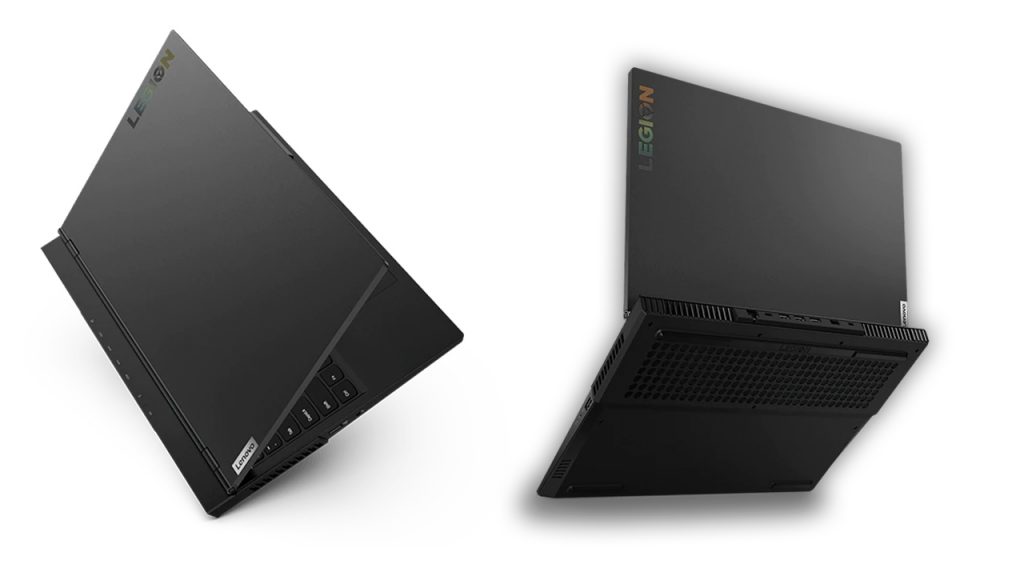 The Laptop feels strong and solid besides being a plastic build. You can say it's a premium Plastic build. The laptop has standard dimensions like other gaming laptops in this range. The laptops weigh around 2.3 KG. The screen of the laptop tilts full 180 degrees which again nice. Overall the design and build of the laptop is strong and clean.
Keyboard Layout and Keypad
Coming to the Keyboard, Lenovo Legion again gives no complaints. The Keyboard feels good to type on and is clicky with 1.6 mm of Key travel. The power button of the laptop is located separate from the Keyboard. The power button has a light indicator which tells about the performance laptop in which Laptop is currently in.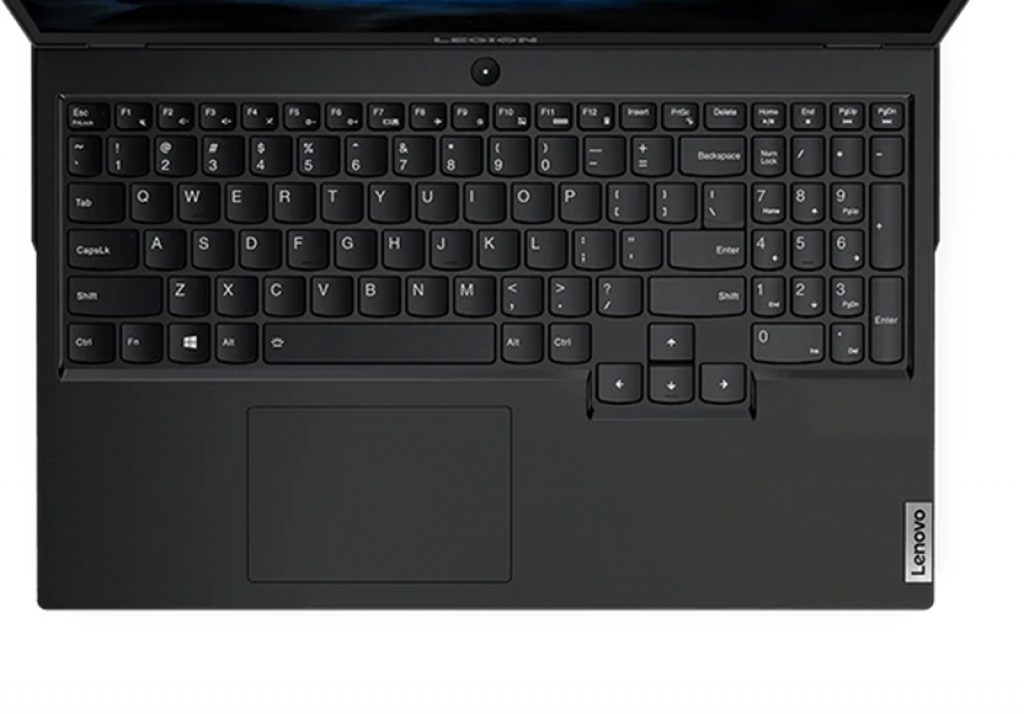 About Keypad, it's big and works well nothing much to complain. Also, I like the fact that the arrow keys and big and properly defined. The whole keyboard has rubberized plastic finish to it. This tends to hold well when we see the previous generation of the laptop which also had the same finish
Display/Screen of the Lenovo Legion 5
The screen of the laptop is 15.6-inch Full HD display with 120 Hz' refresh rate. Now the display of the laptop has 3 variants. In US and most internation markets, The default is with 144 Hz refresh rate. But when we look at the screen of the Indian version of Lenovo Legion 5 and compare to international version, there are some disappointments.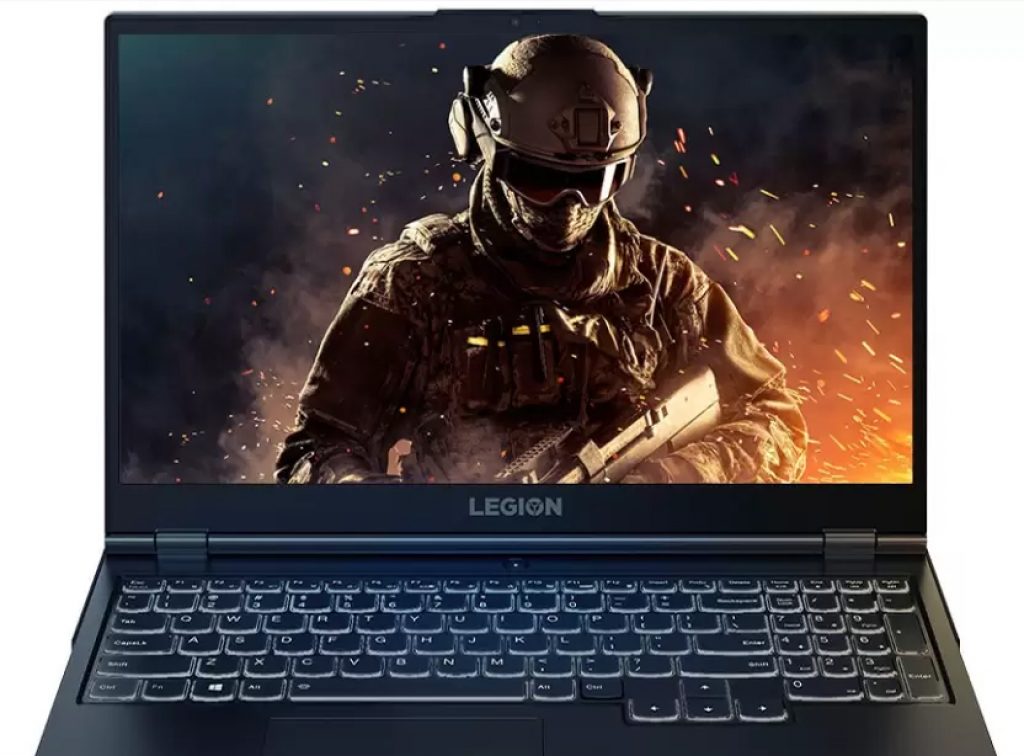 Like the brightness of the laptop is given only up to 250 nits which is low especially when you consider the gaming aspect of the Laptop. The international version has 300 nits of the brightness.
Secondly the color reproduction pf Indian version is also average compared at just 45% NTSC compared to other version of the Lenovo Legion which has around 70% NTSC. Talking about the general tasks. The display will be sufficient for most use cases.
Performance of the Lenovo Legion 5 – CPU and GPU
This is the strong point of the Lenovo Legion 5 laptop. The Legion 5 is one of the best performing Ryzen 5 4800h laptop. The laptop just cruises through most of the benchmarks and is comparable to desktop processors as well in many cases.
Laptop will be easily able to almost every task you through at it. Especially the CPU heavy workloads like rendering etc. Thanks to 8 cores of the Ryzen 4800h
The gaming performance. That is also great. The laptop runs almost all AAA games at respectable frame rates with medium to high settings.
Thermal performance
The laptop is cooled really well by Laptop there are plenty of Air vents distributed through the laptop. In heavy workload laptop CPU doesn't go above 90 degrees, and it's even better for GPU. The Laptop thermally well engineered.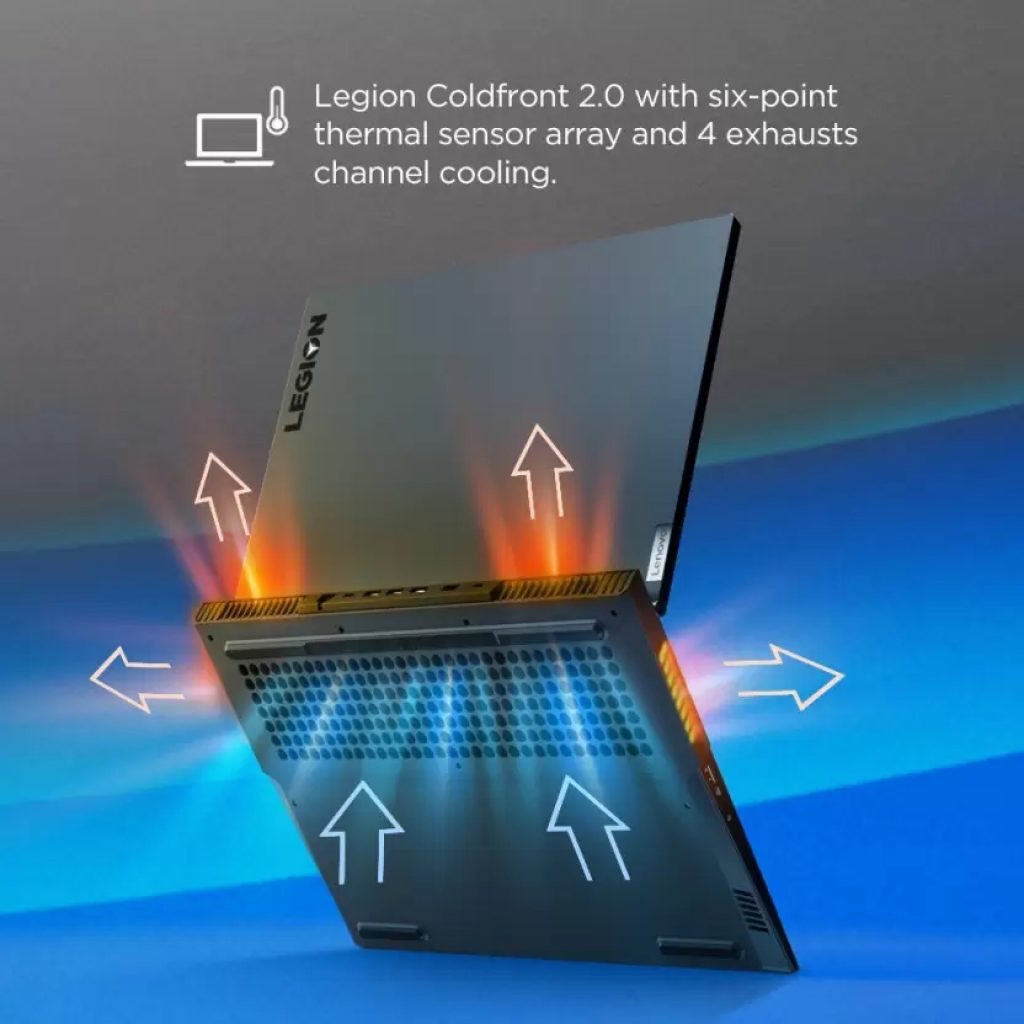 You will have no problems running it for long stretches or heavy tasks without worrying about performance degradation.
Battery performance
The battery performance of Indian variant of Lenovo Legion 5 is again average compared to other versions. The battery capacity is rated at 60Whr which is less than 80 WHr of other versions. Even though Lenovo claims 7 Hours of Laptop performance. You can expect a range of about 3.5 hours to 4.5 hours. The laptop comes with 170W AC adaptor which charges the laptop faster compared to previous generation.
I/O ports and connectivity
Lenovo is quite generous with their ports. The laptop has 4 USB Ports, 1 USB-C port , 1 Ethernet and 1 HDMI port. One unfortunate thing is that USB-C does not support charging. The power input along with 3 USB A, Ethernet port are located at the back of the laptop which helps with the cable management as they will stay out at the back.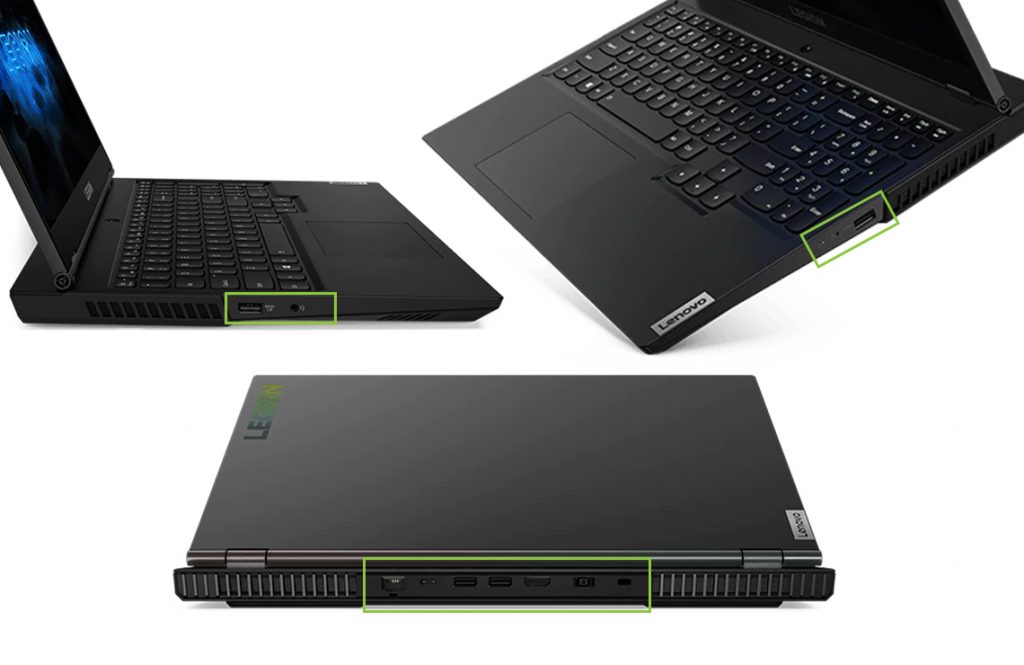 Wi-Fi which has become very important part of our life these days. Legion 5 comes with Wi-Fi 6 and Bluetooth 5. So, it is all okay in this department as well
Pricing And Availability
Indian Version of the Laptop is Available at Amazon India, Flipkart and Lenovo India Website at around Rs 80k for 4800h version at Rs 70k for 4600h version. Worldwide the laptop is available at amazon.com
Indian Version
US version –
Conclusion