Lenovo didn't only announce their laptops at the CES 2023 but also a bunch of mobile devices. A smartphone with Lenovo's business branding of black and red on a Motorola phone, an e-ink tablet (like Amazon Kindle) and a couple of tablets.
Here is everything that Lenovo announced with their smartphones and tablets section at CES 2023.
Lenovo business class ThinkPad comes to smartphone
ThinkPhone takes everything from the ThinkPad line of business-class laptops and put it into a Motorola phone (Lenovo owns Motorola).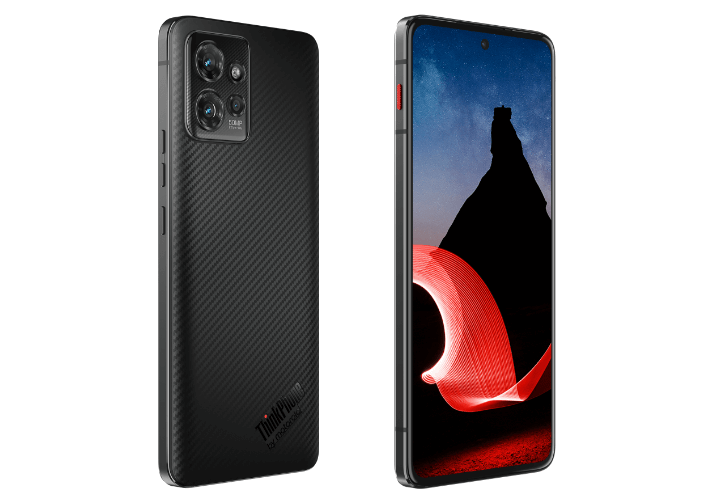 Lenovo says that the ThinkPhone, a component of the Think ecosystem combines rugged hardware with cutting-edge security features, remote management choices, ThinkShield for mobile platform protection, and four years of security upgrades to keep the phone up to speed with new security risks.
ThinkPhone focuses on security for the most part. The ThinkPhone has Moto KeySafe, an additional Android processor that offers an extra layer of protection to better safeguard the smartphone's most sensitive data.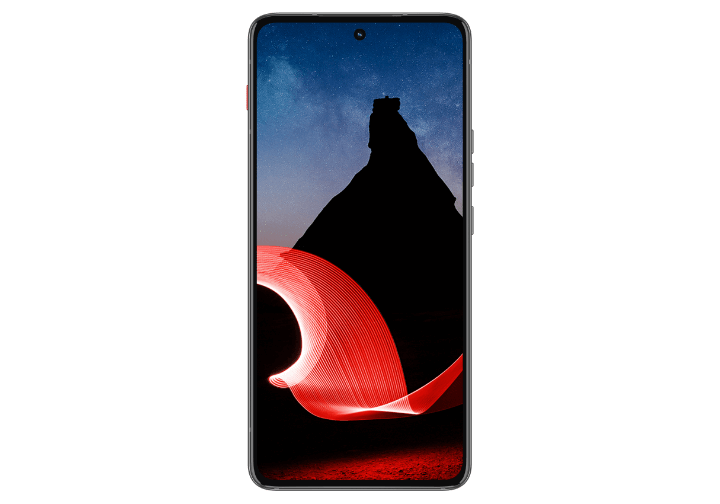 It separates PINs, passwords, and cryptographic keys and stores them in an environment that is impenetrable to tampering, safeguarding the data from the inside out.
Talking about specifications, it will be powered by Snapdragon 8+ Gen 1 and will feature a large 6.6-inches FHD+ display. It will have 5G and Wi-Fi 6e for connectivity and will feature a battery that will last 36 hours, according to Lenovo. It will also feature a triple-camera setup at the rear with a 50MP primary camera.
It needs to be seen where this phone can truly deliver something unique or get lost in the mediocre smartphones of 2023.
Lenovo launches its e-ink tablet, Smart Paper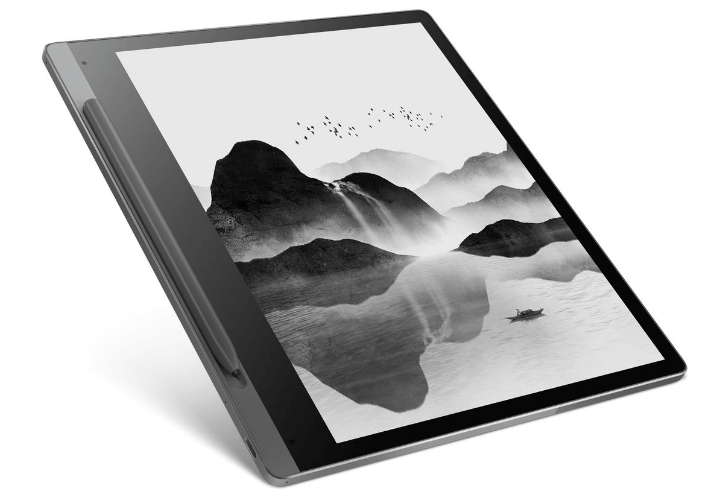 Lenovo Smart Paper is an ultrathin E-ink tablet with a 10.3" matte paper-like screen and the included Smart Paper Pen. You can use it as digital paper. It is based on Android 11 and you will be able to share your "scribbled notes" across devices using the Companion app.
You get access to a smart dictionary, universal search, customizable notepad templates, and more. You can also convert handwriting into text and share with over email or the companion app.
With 4GB RAM and 64GB storage, you will have ample space to store a lot of pages of notes and other content. You also get access to over 2 million books at ebook.com.
Lenovo Smart Paper will be available in limited countries in Spring 2023.
Lenovo Tab Extreme
Lenovo now has a tablet that's bigger than many laptops…? Lenovo Tab Extreme is a 14.5-inches, 3K OLED display. That's "extreme" for a tablet. It will be powered by a MediaTek Dimensity 9000 and 12GB RAM.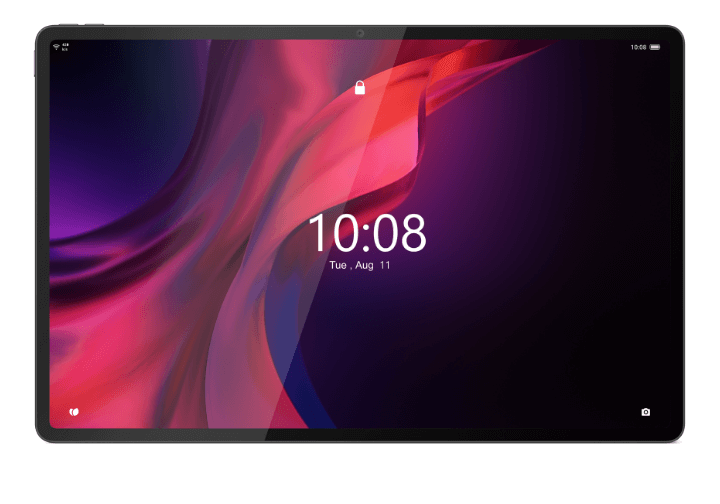 You also get a Precision Pen to use as a stylus for drawing or precise illustration. With the split screen and up to 10 floating windows, you can multitask across four programmes at once and type at laptop rates on the novel dual-mode floating keyboard.
With Lenovo Freestyle, you can use the Lenovo Tab Extreme as a wireless second display with touch and pen functionality.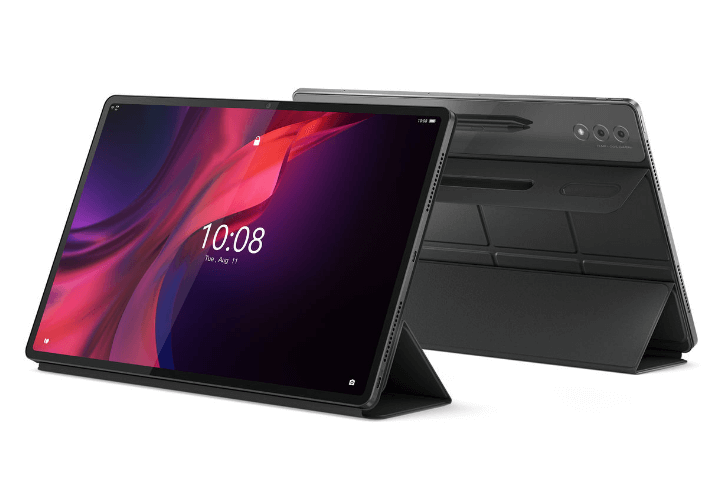 Lenovo Tab Extreme will arrive in the Spring 2023.