After shifting its release on numerous occasions, we finally get to see the JioPhone Next. With the crazy rumors and speculations, it generated and then coming out like this, is an absolute disappointment. The phone which revolves all-around price and price only seems to not even justify half its price.
This is 2021, but as soon as you hold the phone you are reminded of the initial days of smartphones with large bezels and removable batteries. Keeping nostalgia aside, this is not what you expect from a phone of this day and age.
There are 2 aspects to this phone.
The Phone Itself
Its Price
The Phone
(i) It has a 5.45-inch HD+ display protected by Corning Gorilla Glass 3
(ii) It is powered by Qualcomm 215 chipset paired with 2GB RAM and 32GB ROM expandable via microSD card
(iii) Camera department is handled by a 13 MP rear and an 8MP front shooter
(iv) It also has a 3500 mAh REMOVABLE battery and a MICRO USB charging slot at the bottom.
(v) It also has a headphone jack and supports Bluetooth v4.1
(vi) It supports dual 4g sim but is partially CARRIER LOCKED to only Jio wherein internet will only run via Jio sim car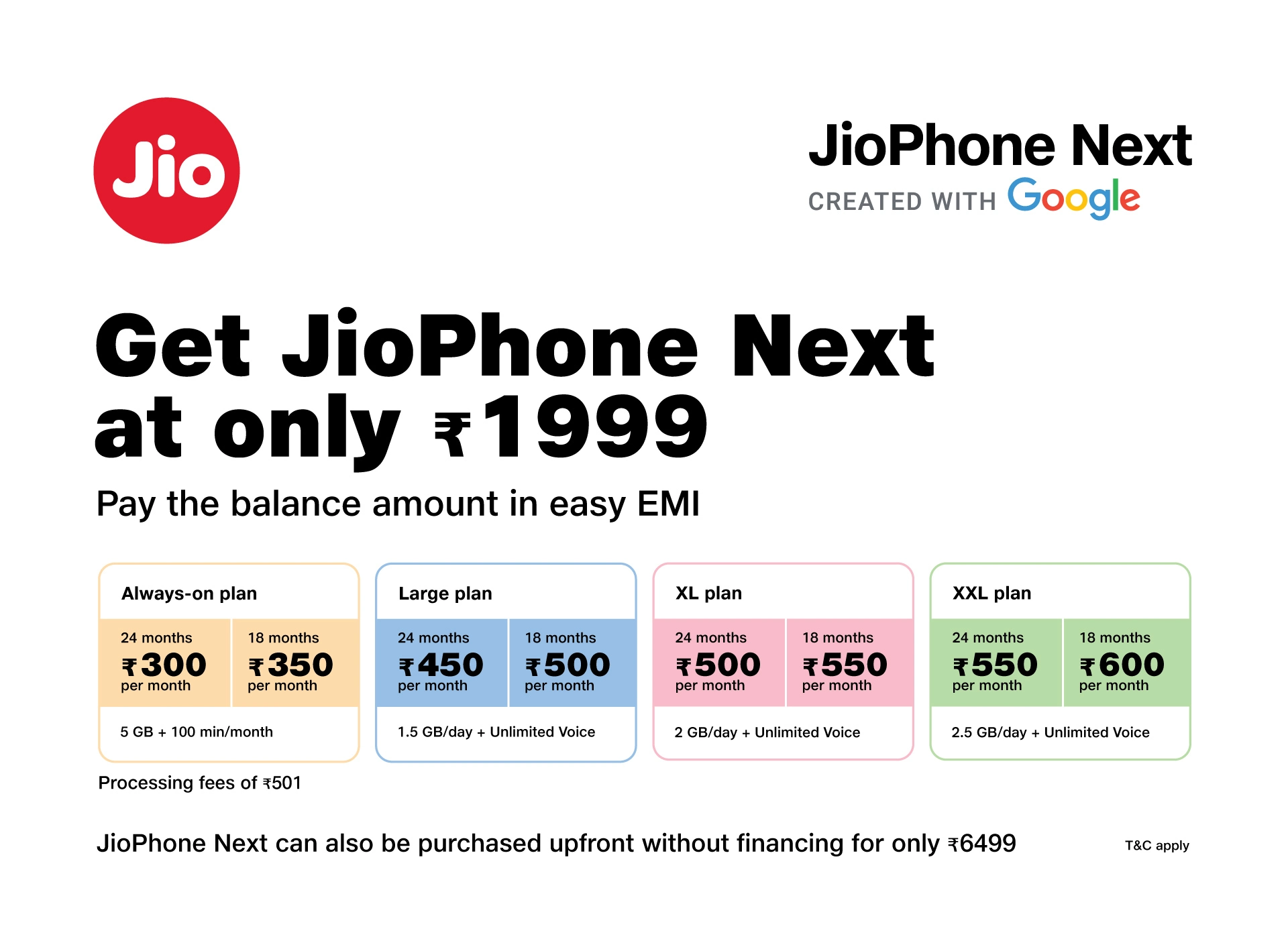 It's Price
So the standalone price of the phone is ₹6499. But if you opt for the monthly plans, which the company seems to have put its bet on, then be prepared to pay a premium of ₹2000 at least.
Coming to the OS, it has named its UI as Pragati which is basically Android Go. It doesn't have any bloatware or ads of any sort, but it hasn't been optimized which results in lots of tiny bugs and jitters. And to rub salt to the wounds, it also has a special something. The device has a text written all over its OS which says "Device provided by the financer", which means that the financer(Jio) will be able to see the list of apps on your device and also it'll be able to lock your device if you don't pay the EMI. Considering Google's move towards privacy with Android 12, this seems to take 100 steps backward.
Now just think of it, with all the specs that you've heard and all of the weird pricing bits, is it worth ₹6499 or even half of it?