Intel has confirmed its next desktop and mobile processors lineup Arrow Lake CPUs after the Meteor Lake processors (mobile only) and Raptor Lake refresh (for desktop), which are due for launch in December.
Intel shared this information in their Intel Innovation 2023 event.
Intel's upcoming Arrow Lake CPUs will be the first to replace Meteor Lake, and will be manufactured on the 20A process node.
It will also feature a brand-new core architecture. Intel CEO Pat Gelsinger has confirmed that the Arrow Lake CPUs are currently in production and are expected to launch in the second half of 2024.
Arrow Lake will move to a new platform with 800-series motherboards with LGA 1851 socket. Unlike the 12th and 13th-generation processors, it will only support DDR5 memory with up to 6400MHz speeds (Native JEDEC).
Intel's Arrow Lake-S desktop CPUs will launch in the second half of 2024 and will feature:
More PCIe Gen 5.0 lanes through both the CPU and the PCH
Refreshed Alchemist iGPUs
Integrated LLC "Adamantine" for the GPU Tile
3 MB L2 cache per P-core
8+16, 8+0, and 6+8 CPU SKUs
Intel Client Processor Roadmap
Name
P-Core uArch
E-Core uArch
Process Node
(Compute Tile)
Release Year
Meteor Lake
Redwood Cove
Crestmont
Intel 4
2023 (December)
Arrow Lake
Lion Cove?
Crestmont?
Intel 20A
2024
Lunar Lake
Lion Cove?
Skymont?
Intel 20A
2024?
Panther Lake
?
?
Intel 18A
2025
Lunar Lake – Next gen processors for mobile
Intel also showcased a demo unit featuring the next-generation Lunar Lake CPUs specifically designed for the mobile platform. Lunar Lake CPUs will feature a brand-new CPU architecture and the next-generation Xe2 "Battlemage" graphics architecture.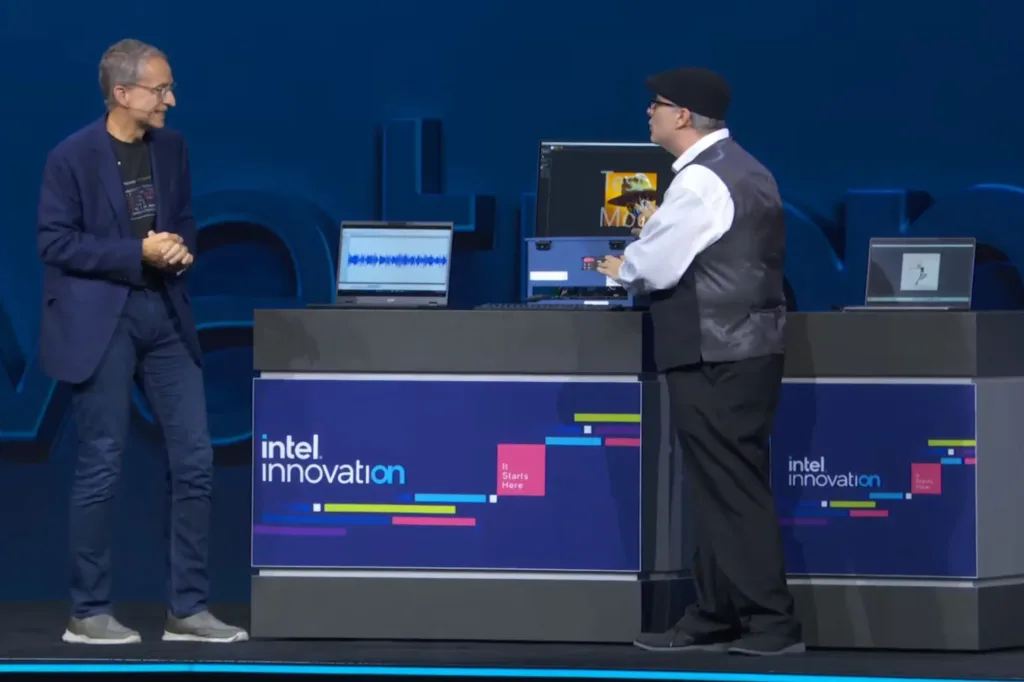 Lunar Lake CPUs are aimed at the 15W low-power mobile CPU segment and will be manufactured on a sub-20A node. Lunar Lake CPUs will also feature the latest innovations from Intel, such as Foveros packaging.
Lunar Lake CPUs are positioned to compete against Apple's M-class chips and AMD APU architectures.
Panther Lake – Coming to mobile and desktop in 2025
Panther Lake is Intel's next-generation CPU family, which is expected to launch in 2025. It will be a follow-on to Lunar Lake and will be available for both laptops and desktops.
Panther Lake CPUs will feature Cougar Cove P-Cores and the next-generation Xe3 GPU architecture, code-named Celestial.
Each CPU will offer a generational improvement over the last one, in terms of core, graphics, and efficiency capabilities.