Nearby Share was a feature launched in 2020 by Google to the joy of Android users. As Android users had long been missing a feature similar to Apple Airdrop, where you can effortlessly move files between your phone and computer.
You just have to go to option of nearby share option in your Android device. Then the system will automatically figure out the fastest available connection, whether Bluetooth or Wi-Fi.
To share a file, the recipient have to accept file shared from the other device. This is a good safety feature to have to avoid any trolling. But this can become annoying quickly if you have to share a file between your own personal devices.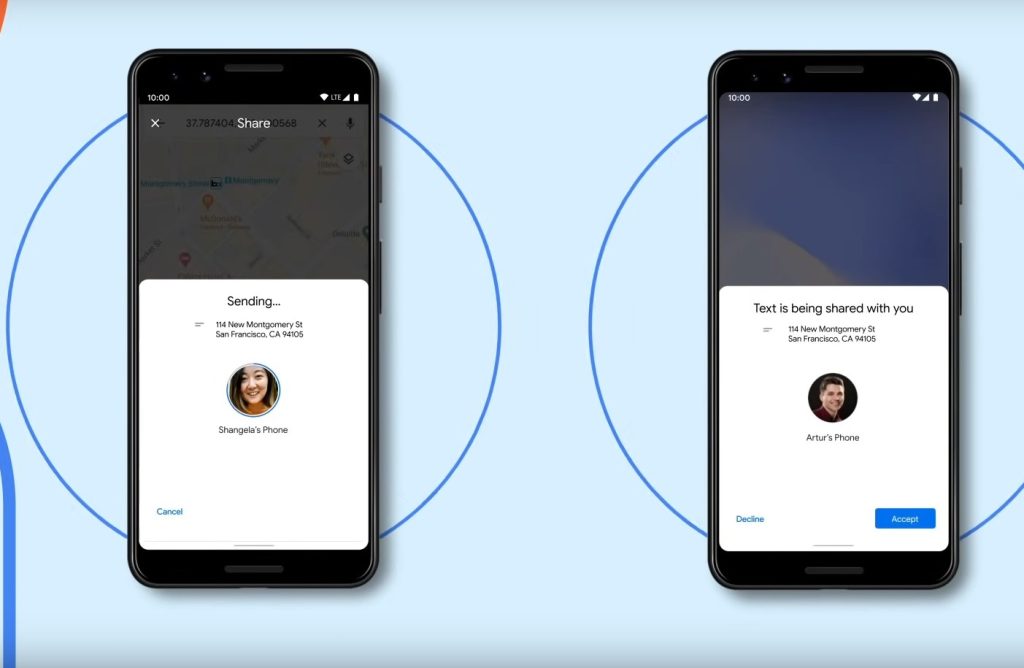 Thankfully, there is a big new update coming to nearby share which will enable seamless sharing without any additional step. The seamless nearby share will work only for devices which are physically near you and have this feature enabled. Furthermore, you should be logged in from the same Google id.
This feature most probably will be announced at upcoming Google I/O event at Google I/O scheduled to start on May 11th.
But beforehand, this feature upgrade was spotted by Esper's Mishaal Rahman (via Android Police)
This feature was long coming to android ecosystem. At a time when Google Android ecosystem is maturing enough. This is a much added boost as more and more devices like laptop, TV's and cars become part of Android ecosystem.
With its Airdrop feature, Apple already had this feature for a long time now. Apple has gone even step further in this direction with a feature like Universal Control which enables AirPods to shift from laptop to phone and vice versa in just few seconds.
Anyway, this seamless nearby share feature is not far away. It will be announced Google I/O event at Google I/O scheduled to start on May 11th.
We will keep you updated of every update. Be sure to follow Yantragyan on our social channels for cringe free tech updates.