John Deere launched its self-driving 8R tractor in its fourth consumer electronics show, Las Vegas. The tractor could not only steer itself but also didn't even need a farmer in the cab to operate it.
Fully automated farming equipment offers a new perspective on the century-old contest between man and machine. In farm-based countries where there is a shortage of workers and helpers, autonomy can be a way to solve the problem.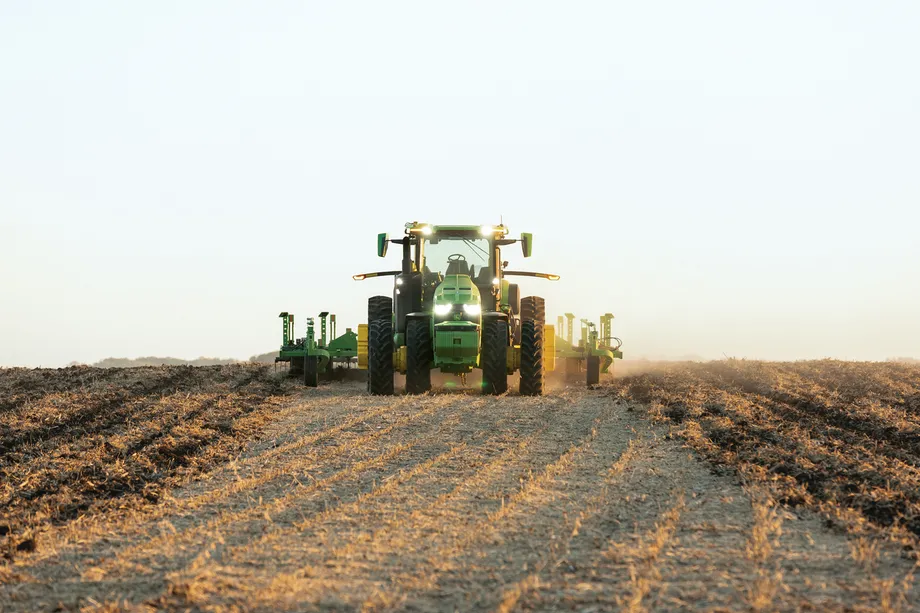 "Advanced technology has always been on the farm," said Jahmy Hindman, John Deere chief technology, who introduced the self-driving tractor at a CES press conference.
The 8R tractor featured at CES already was highly automated. Even before its self-driving capabilities, the tractor with a 60-foot, 24-row planter was powered by more than 300 sensors and 140 controllers and able to process 15,000 measurements per second per machine.
John Deere tractors have been able to self-steer, precisely place seeds and develop accurate geospatial data insights for close to two decades. A Deere tractor and planter can plant 700 corn seeds and 2,800 soybean seeds every second, according to the company.
Added to the front of the tractor is an array of cameras and a box housing Nvidia chips, where artificial intelligence and machine learning are handled.
Rather than creating a brand-new machine, the company unveiled equipment that can be added to its popular 8R 410 tractors for full autonomy. Two boxes — one on the front and the other in the back — contain a total of 12 stereo cameras and an Nvidia GPU that let a farmer control the machine from a smartphone, starting it with a swipe of a button and watching the live video as the machine moves across a field and the only time the tractor needs attendance is for refueling.
John Deere tractors have been equipped with some automated features for 20 years, but now the company has unveiled a fully autonomous tractor ready for large-scale production that will be on sale in the fall.